Ancient Art in a Modern City
Handmade ukuleles bring happy sounds to Hong Kong
by Tracy Zhang
Along the rugged track on Cheung Chau Island, next to the snack and souvenirs stores, ukuleles are among the attractions.
Originally from Hawaii, this instrument has become popular among Hong Kong youth in recent years, because it has been featured in romantic movies and soap operas.
Located on one of the busiest streets in Cheung Chau island, Benny Cheng's rock music school is decorated with colorful ukuleles.
"People who come to Cheung Chau care more about the fish balls than the handmade ukuleles. Few would stop by and appreciate them," said Mr Cheng, who founded G.V.S Rock School.
He thinks Hong Kong people are often too busy to slow down and pay attention to handmade products.
"But the creative and colorful ukuleles hanging here more or less attract some attention," he added.
The art of handcrafted ukeleles 1879 in Portugal. Hand made instruments were  gradually replaced by factory-made products, which are often perfectly polished.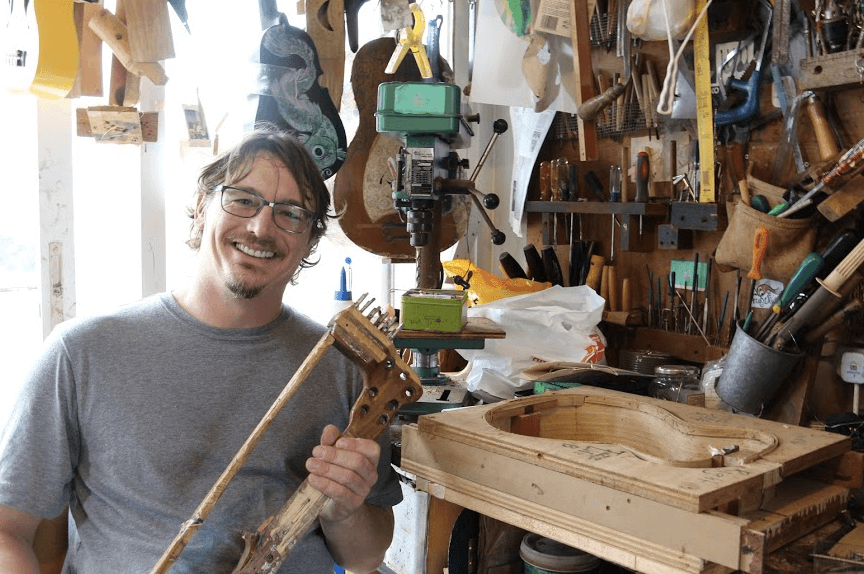 "I can always buy a perfect ukulele in Hong Kong, but what I can't do is to make it with my hands and enjoy the process," said Evan Binkley, the founder of the brand Fish Ukulele.
Mr. Binkley fills his house with unique ukuleles made from moon cake tins, papayas, bamboo and so on.
"The way I make ukuleles is different from other people. I have my own style and I want something different," said Mr Binkley.
"Different materials create different tones and sounds, which make them unique," he said, while playing one made from a papaya that he picked up from the garbage.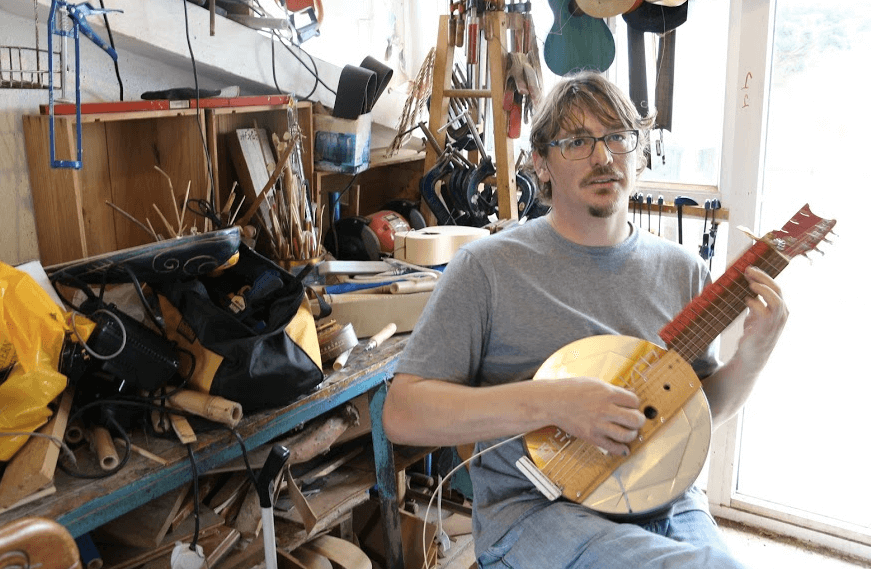 "The problem is that people cannot make money doing that. A handmade ukulele costs much more money and time than one produced in a factory," he said.
A group of social workers  have intorduced the craft of making ukuleles to Kiddy Heart Canteen at Baptist Oi Kwan Social Service. They provide counselling service for under previleged children.
They believe the activity helps to  develop the children's senses for art and music.
"Since the activity started during the Mid-Autumn Festival, I thought there would be quite a lot of unwanted moon cake tins. I found that they could be made into ukuleles," said Anny Chu, the team leader at Kiddy Heart Canteen.
"Making a ukulele is not easy," said Ms Chu. They have to prepare the raw materials for the children because some parts are hazardous for kids.
"I hope we can provide a chance for the children to explore new things," she said.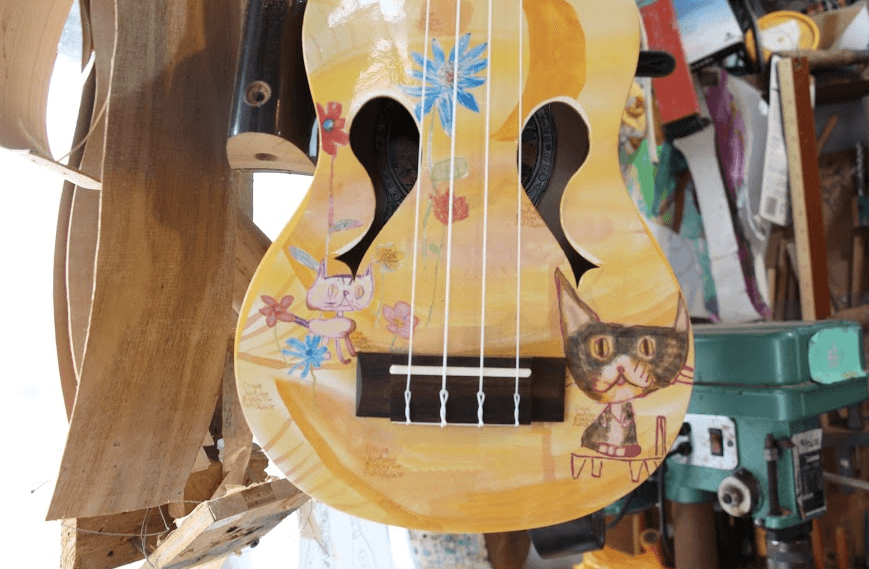 In Hong Kong, there are some workshops and exhibitions that promote handmade culture and to attract more attention on some dying art, among those are handmade ukeleles.
"I think you can continue to see a growth in creativity because nowadays people are looking for reasons to own something. Creative handmade ukuleles can give them that feeling," said Mr Binkley.
(Edited by Julianna Wu)