Hong Kong Needs Local Bazaar to Help the Poor
Local Bazaar can help the poor to earn some extra money while letting people to buy cheap wares.
In November 2016, the Yau Tsim Mong District Council rejected government's proposal to organise a food bazaar at Macpherson Playground.
While the government proposed the plan to allow local bazaars to be held during Chinese New Year, local bazaar advocates do not think the government is doing enough to develop local bazaars.
According to Oxfam's latest report named 'Report on Women and Poverty', more than one in six women are living below the poverty line in Hong Kong.
The poverty line for a 4-person household was $17,600 in 2015, according to the Commission on Poverty.
Wong Shek-Hung, Oxfam's Hong Kong Programme Manager, said running local bazaar on a regular basis and in an organised manner can be the way out for poverty because poor working women can make money on the side while enjoying the flexibility to take care of their families.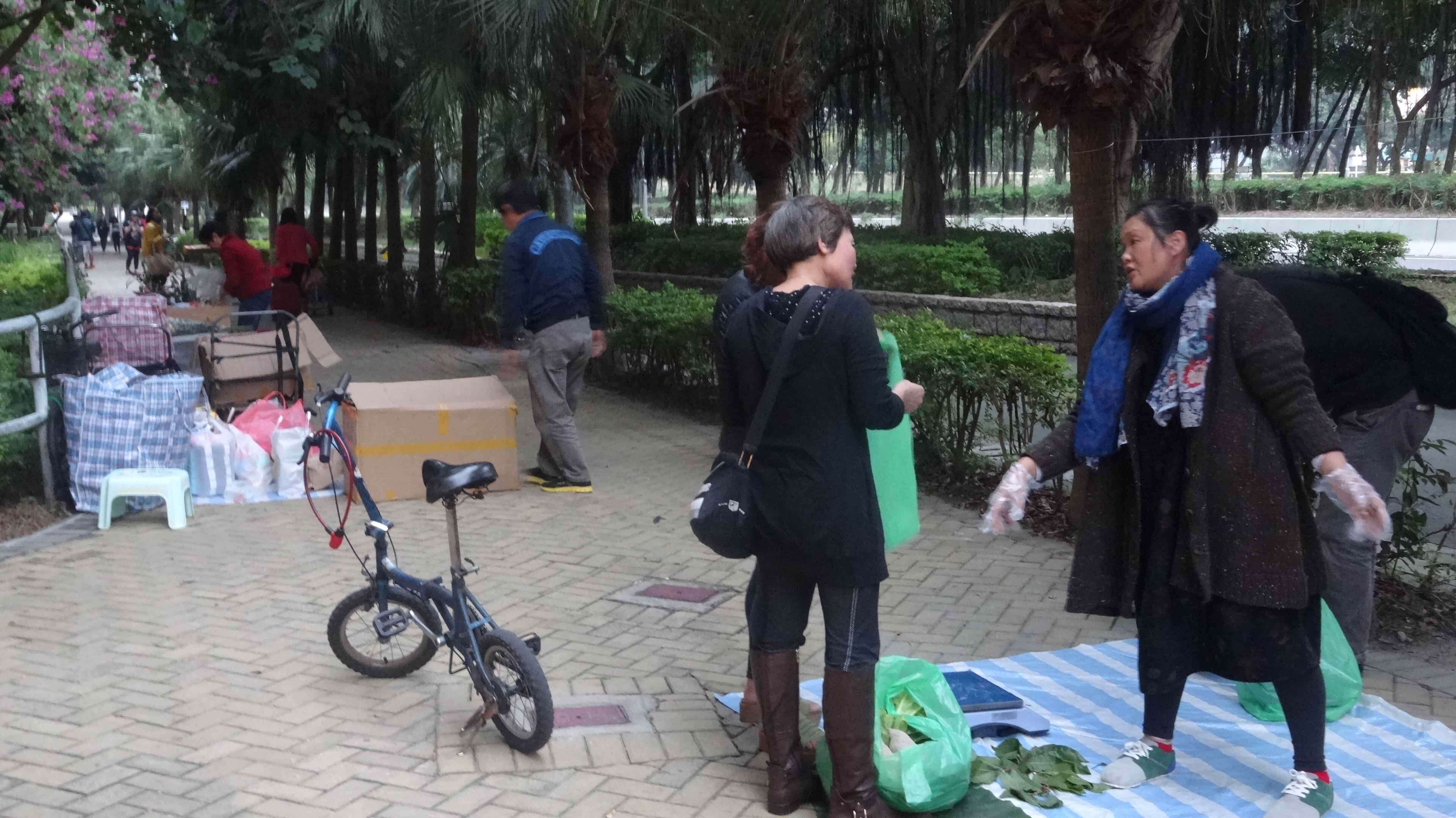 Despite the complicated application procedures of running bazaars, the Supporting Grassroots' Bazaar Alliance hold the Tung Chung Bazaar after the two-month Hong Kong Bazaar Festival.
Chiu Sin-ting, a spokesperson for Supporting Grassroots' Bazaar Alliance, said they implemented this pilot scheme of holding the bazaar, in response to the government's "district-led and bottom-up" approach to initiate hawking proposals.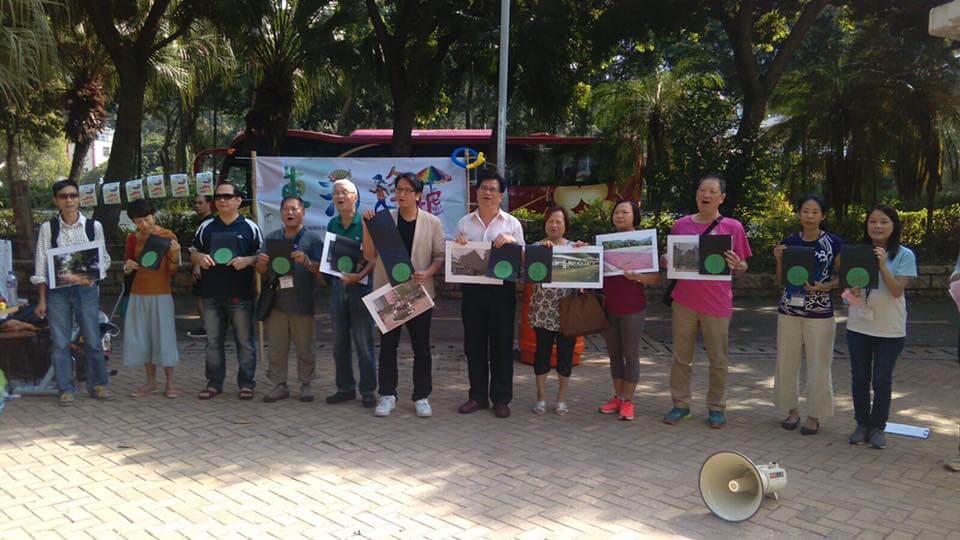 In order to gain broad local support and address various local needs and concerns, hawking proposals should be initiated by the local community, according to The Food and Health Bureau.
Chiu said citizens' needs of local bazaar have been shown in last year's bazaar festival, in which stallholders are from all 18 districts.
Candy Ho, a stallholder at the Tung Chung Bazaar who sells flowers and purses, said vending in bazaars is a stepping stone to small business.
Despite a large loss, Ho said she would not give up vending because it allows her to meet neighbours from Tung Chung and to support the development of local bazaars.
"I join local bazaars in protest of the Link Real Estate Investment Trust (Link REIT), which owns the Yat Tung Shopping Centre, hoping to pressurise them by being their competitors." said Ho.
Ho added that buying groceries in Tung Chung, especially after Yat Tung estate's wet market was outsourced to Uni-China (Market) Management Limited in Sept 2015, can be very costly.
Ho thinks local bazaars also allow the grassroots to earn money on the side and buy cheaper wares.
"However, joining the bazaar is risky since I have invested over $5000 but was only able to earn about $1000 in the past eight days." said Ho.
She hopes the government will implement a territory-wide long-term bazaar policy that allows each district to hold its own local bazaar regularly at the same location.
Yet when organising the 16-week Tung Chung bazaar, only one location that the Alliance has proposed to the Islands District Council was approved. Other five out of eight locations are co-managed by the Housing Authority and the Link REIT, which banned their proposal, said Chiu.
One of the suggested locations is managed by Leisure and Cultural Services Department, according to the Working Group on promotion of bazaar development in Islands District.
With many lands managed by different government departments and application produces of lands not open to public, it is difficult for interested parties to apply for lands for running bazaars, Chiu added.
To apply for holding a bazaar, if the proposed location of running a bazaar is private, the government will examine whether the land use is in breach of the land lease conditions. If yes, the property owner may apply for exemption.
Therefore urged the government to set up a dedicated department to promote the development of local bazaars and to co-ordinate with different departments which are responsible in organisation of local bazaars.
Chiu hopes that a dedicated department would simplify the application of holding bazaars by formulating a set of clear and standardised application process for bazaar operation to allow bazaars to be organised regularly more easily.
Hong Kong needs such a department also because the Food and Hygiene Bureau, which proposed the Chinese New Year Bazaar in November 2016, could only manage, but not encourage and develop local bazaars, said Chiu.
Local bazaar can be better developed with government's support - implementing a bazaar policy - when many grassroots needs them, said Chiu.
Wong from Oxfam holds a similar view; due to restrictions from the complicated procedures and the lack of supporting policy, the develop of bazaars all depends on the initiative of local organisations and communities.
Wong also suggest the government to compose a list of bazaar-available sites so that social welfare organisations can borrow these sites for holding bazaars regularly.
The Tung Chung Bazaar, which is held under the consent of the Islands District Council, will be organized every Saturday at Yat Tung Estate in Tung Chung until February 25.
The Legislative Council Subcommittee on Issues Relating to Bazaars was newly set up late last year to to improve the policy on setting up bazaars to cater for the needs of the grass-roots community.
Reported by Holly Chik
Edited by Tiffany Liu