Co-living: Deluxe, dorm-style housing thrives amidst skyrocketing rents
By: Stephanie Ma

Edited by: Erin Chan

2019-02-24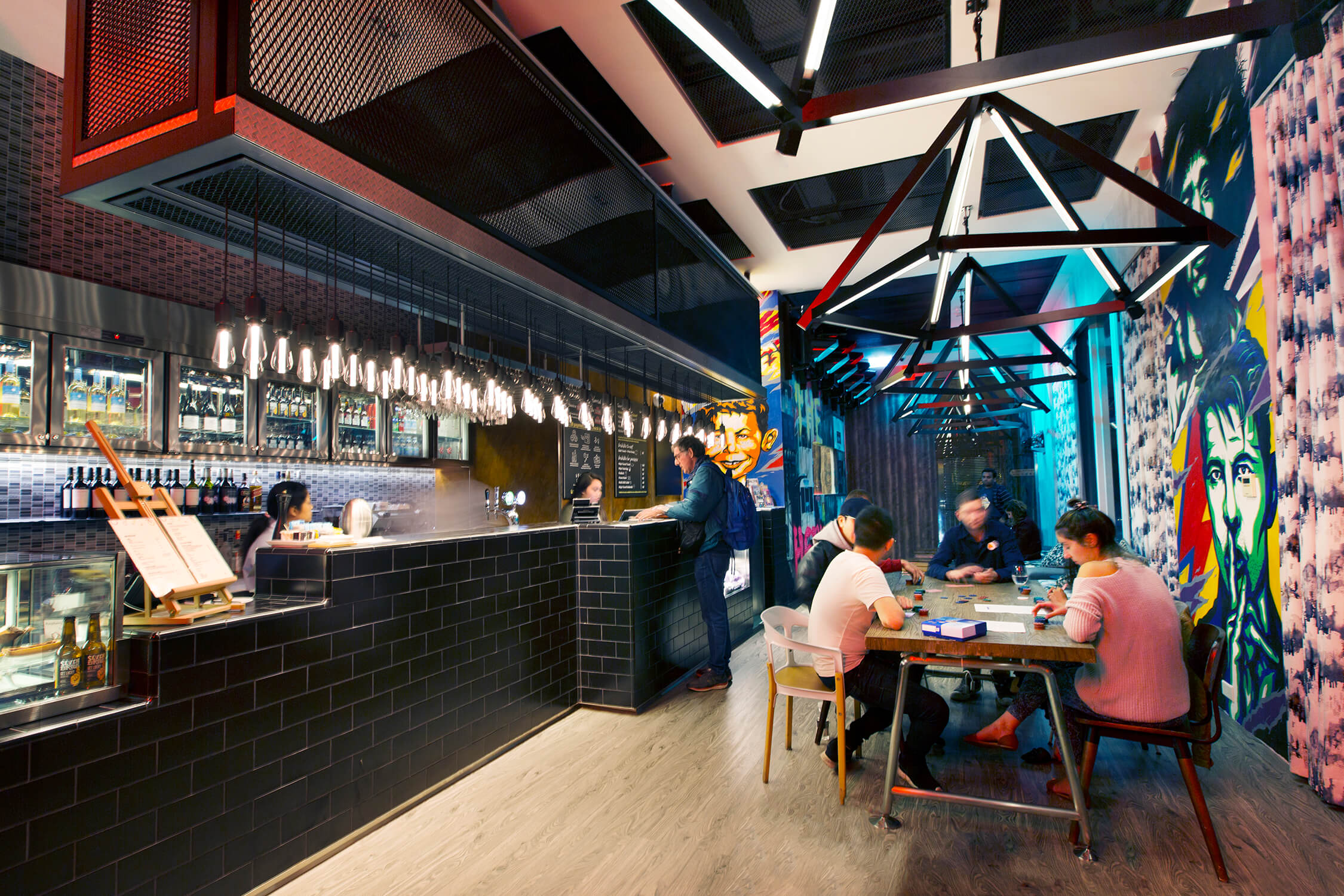 Right next to the entrance door at the flat, a pile of chaotic shoes scattered on the floor. Their millennial owners were winding through the 200 sq ft house on a party night. There is soothing melody swimming through the room as some are preparing dinner in the open kitchen. Finally, the tempting aroma of the cooked food hijacks everyone to the glossy dining table, regardless of whether they are indulging in booze, casual chats or watching movies in the living room.
At the first sight, the size of the place doesn't look much different from any other cramped subdivided flats in the city. Yet, there are small details that stand out. Apart from spotless communal living room, bathroom and open-kitchen, the flat is embellished with a modern twist of high-spec, sophisticated décor and even a digital piano. The reason: it is a co-living house.
The contemporary concept of co-living, a manifestation of the emerging trend of sharing economy, means  "any shared living space among total strangers". It involves living in close proximity and sharing of resources. The communal nature of such housing arrangement is way beyond just flat-sharing — it also stresses the need for social belonging, community and affiliation.
The popularity of such housing arrangement has slowly swept across Asia in recent years. In Mainland China, the term co-living first emerged when a group of youngsters found the YOU+ International Youth Community in 2012 upon their return from the overseas. Soon by the end of 2016, nearly 90 operators boomed across the country, leading by the largest co-living operator Vanke Port Arrangement that has managed more than 60,000 units. Likewise, Singapore has had investment companies investing in co-living startups, such as Helmet.
Despite co-living still being a novel idea in Hong Kong in general, some property owners have already seized the business potential of converting their residential blocks into affordable communal space for the growing millennial population amid their stagnant wages but the skyrocketing rents. These co-living houses are located primarily in residential clusters such as Mong Kok, as well as neighbourhoods close to higher education institutions such as Hung Hom, Tuen Mun and Shatin.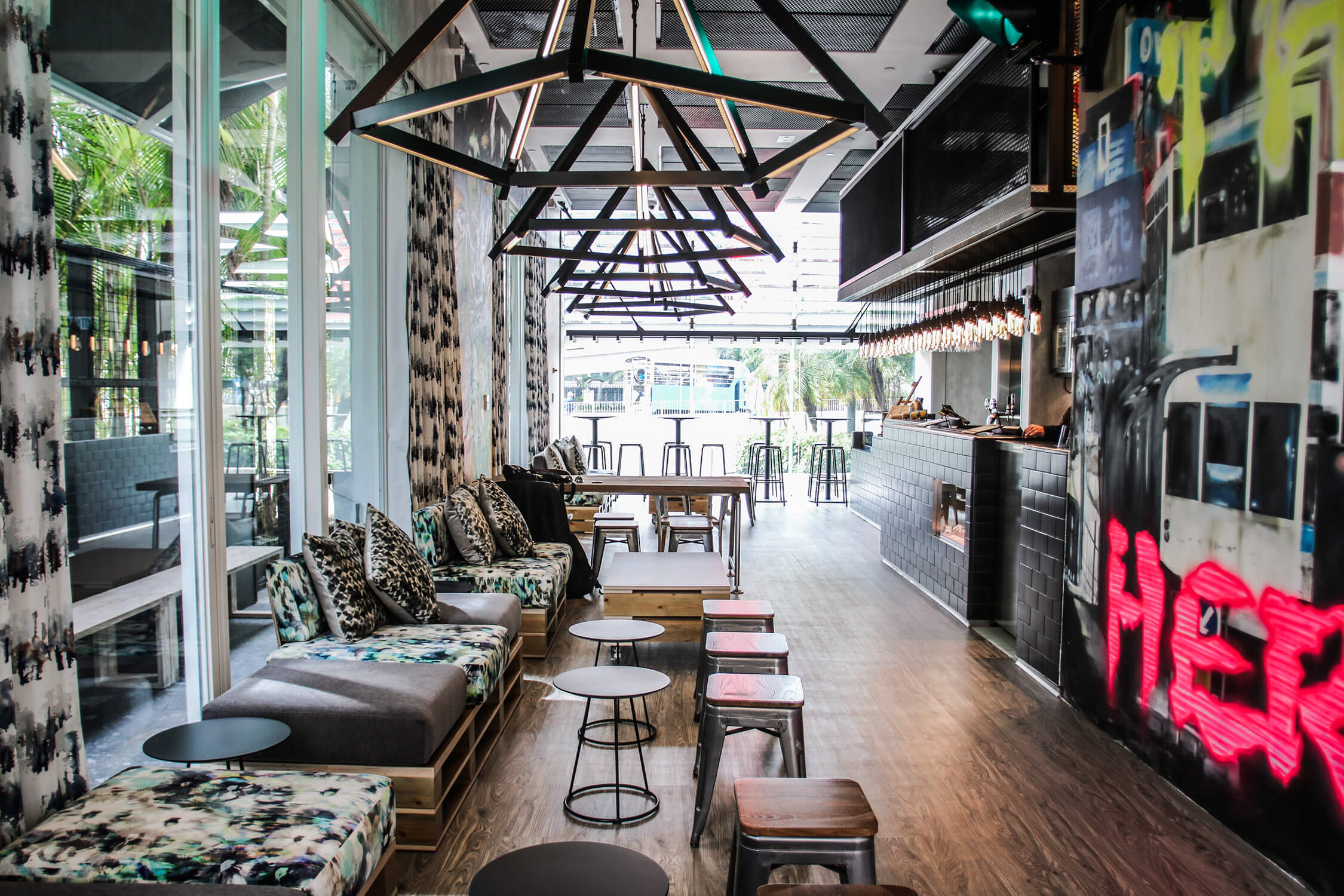 In Hong Kong, owning flats is still a meticulous mission for many young people. The statistics by Rating and Valuation Department in November this year shows that the domestic property had soared from a rental index at 110 in January of 2010 to 190 in January of 2018 (on a scale from 0 to 280) as housing speculation still rifles.

Nevertheless, the savings for a private property can be dramatic. The 2011 Census data found that nearly 37% of the population aged between 15 and 34 have a monthly income of below $10,000, and they are expected to take five years at least to save merely the 10% down payment even if they live frugally.
The report by JLL this year found that the rent for co-living projects such as SynBox, Bibliotheque and Mini Ocean Park Station starts off at a minimum of $2,800 per month while that for residential clusters like Kwun Tong, Kowloon City and Shatin can cost up to $5,000, which is twice as expensive.
Madame Bon-bon (alias), a former co-live tenant in her 30s, stumbled upon the attractive offer of a co-living house for rent at just $4000 per month in Stanley after moving away from home.
"Although the bedroom for each tenant tends to be small, there are shared areas for residents from all backgrounds to communicate and this has definitely helped broaden their horizons," said Bon-bon.
However Dennis Ma, head of research at JLL, admitted that the rents of some co-living houses are actually more expensive than that of normal apartments.
"The rent is not cheap, it's nearly $20,000 per month and you can actually rent a little self-contained apartment rather than going into co-living," said Ma.
For instance, renting a 200-square-foot flat in The Met FOCUS in Hung Hom costs HK$13,500, the Centaline Property Agency found.
He added that such kinds of co-living flats are mainly catered to young white-collars rather than students, and the price comes with the benefits of more single rooms and the likeness to live with like-minded tenants.
"Pushing up rents for a student tenant is a in fact lot harder than the one who is a young professional." said Ma.
"Regardless of the benchmarks for the co-living houses' rents, the ultimate goal for them is to encourage people to explore the co-living lifestyle."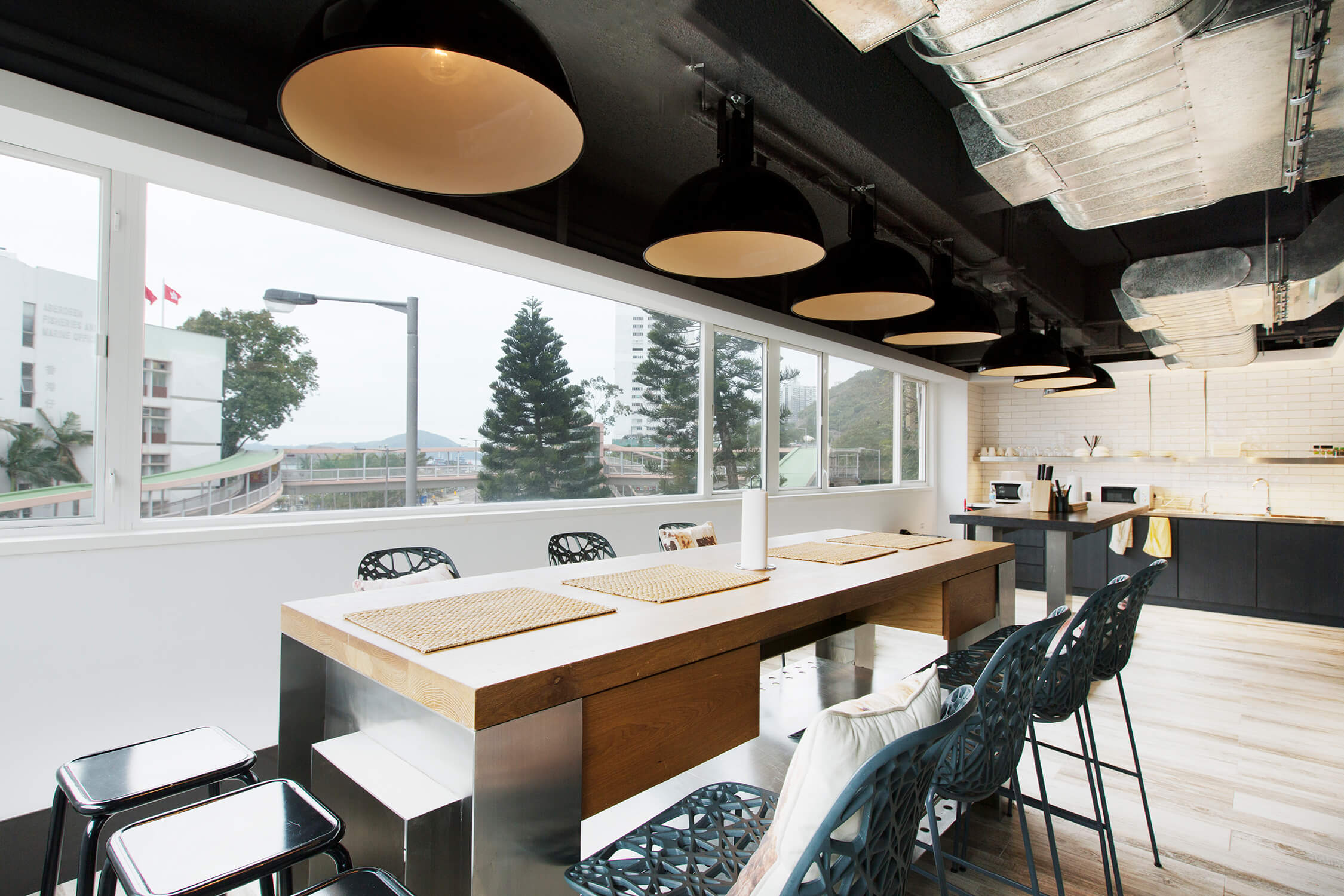 The attractive part of co-living is still about its community aspect, where a group of people who usually eat outside can bond over a kitchen when they learn to cook their own meals, overcome their anxieties in talking to strangers or have activities in which the fun doesn't lie in being alone.
But Bon-bon, who was also a former employee at a co-living service company, witnessed that some employees at her ex-workplace had been running legal risks by subletting units of co-living flats for a short period of time.
"If the contract does not allow sub-tenants, does that mean that these companies are deceiving the property owner?" said Bon-bon. "It will also put the current tenants of the contract at risk."
By law, renting out a property for less than 28 days requires a hotel operation license.
"If those co-living units do not have the license, then each subtenant contract must last for more than 28 days," she said.  
Despite the loopholes in the developing co-living projects, Ma thought that the co-living business will continue to thrive in the future.
"The demand are quite strong, especially the big student, young professionals population that need a new place to live," said Ma.
He added that it is an alternative for young people wading in the flat-hunting game.
"Some of the private properties like nano-flats are actually really really bad investments," said Ma.
"I would say, if you can move into co-living project for years and then use that as a base to save up money for your own apartment – that is a better strategy."
Rodrigo Buelvas, professor of interior design at Savannah College of Art and Design shared the same opinion with Ma on private properties.
"I was reading an article about a new residential project which will reduce the liveable area of its flats by 50 square meters, which is very inhumane," said Buelvas. "The government should somehow regulate what should be the minimal size for a liveable flat. We cannot allow the private properties monopolise the housing market."