Funded mobile van promotes family reading time in Kowloon Art Festival
By: Hailey Man、Fang-Yi Chen

Edited by: Vanessa Yung、Amy Ho

2019-02-26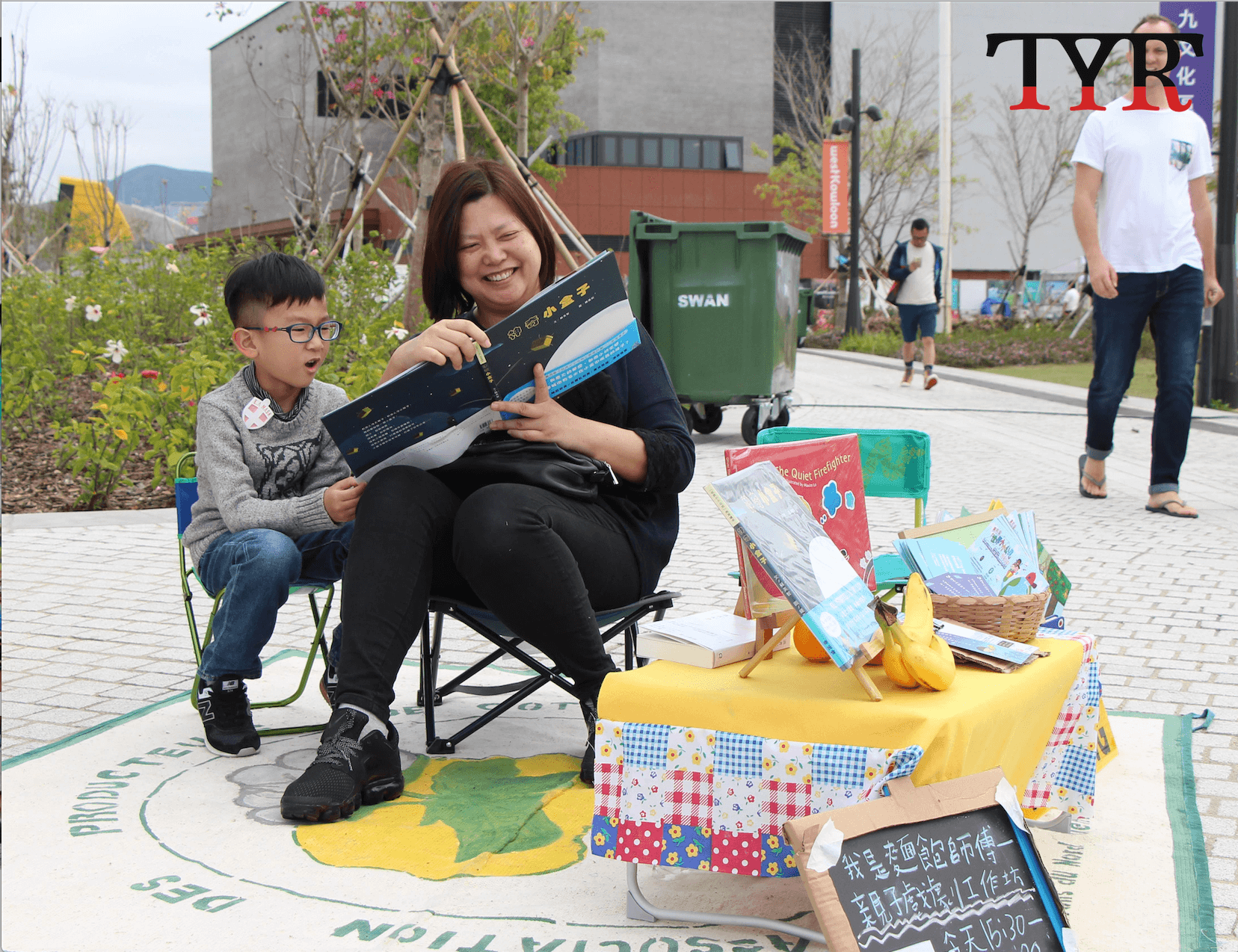 A van parked at the end of the corner while people were strolling down the street of booths in the West Kowloon Cultural District. Unlike other common food trucks, this van was hanging around and selling books.
"Nine books about Kowloon City," the banner hanging on the van said.
This unique van is owned by Rolling Books, a project aims to encourage reading culture to children living in Hong Kong's remote areas, especially to those in underprivileged families.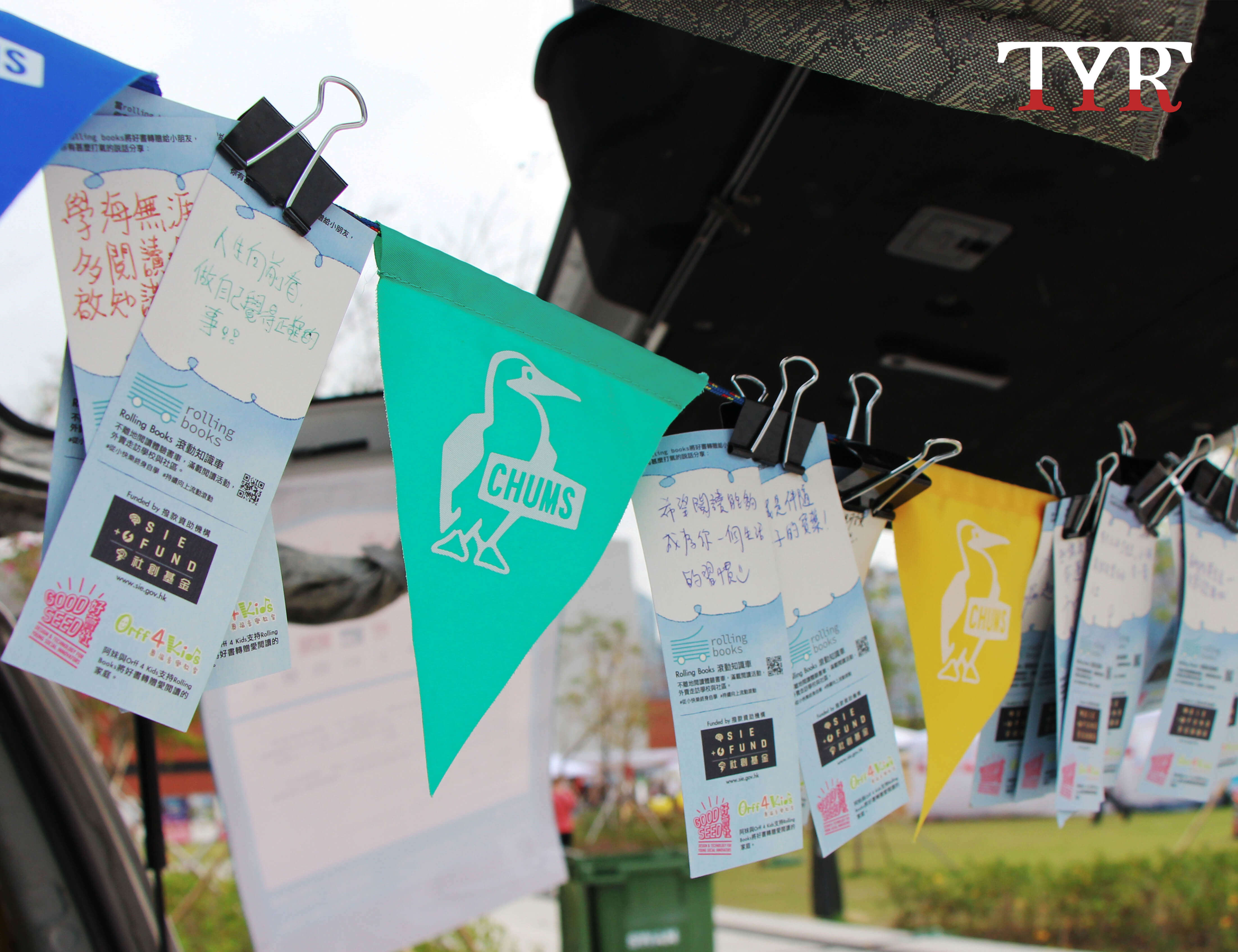 Rolling Books has been funded by the SIE Fund HK since last year.
The Social Innovation and Entrepreneurship Development Fund (SIE Fund) aims "to create social impact through innovative solutions that address poverty and social exclusion and seeks to foster the well-being and cohesion of society," the government said in an online press release released in mid-January.
"A stationary bookstore is too passive for promoting reading culture while a mobile van carrying books around can actively bring the fun of reading to different places and connecting with different people," said Mr. James Chong, the founder of Rolling Books.
As a previous owner of an upstairs bookstore which selling mainly art and humanity books, Mr. Chong wants to promote literary and artistic culture through the project even it is particularly focus on children books.
Rolling Books was invited to introduce books about the old district during the Kowloon City Art Festival this year.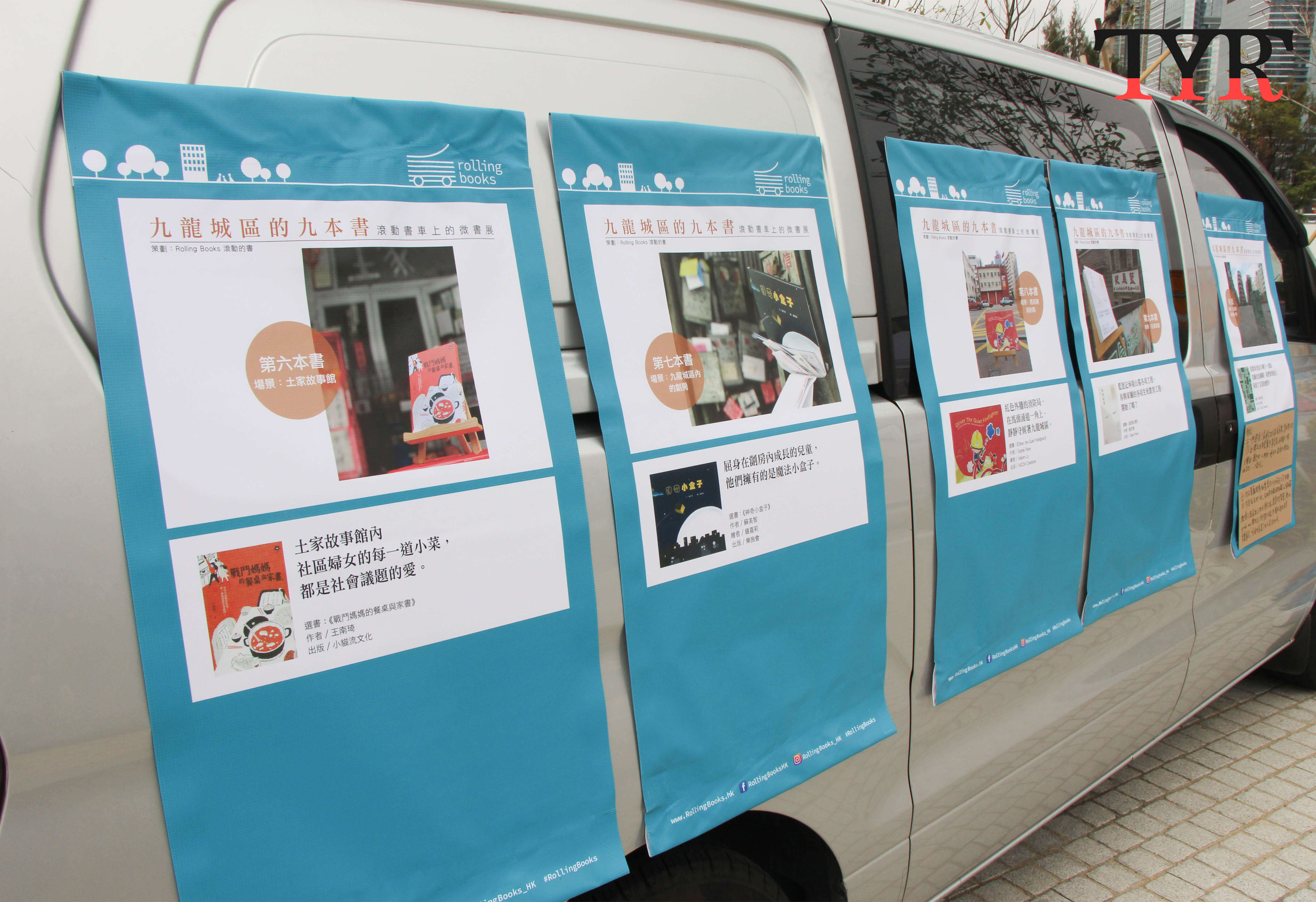 Mr. Chong selected nine books specifically to illustrate the landscape and history of Kowloon City in Hong Kong and match the theme.
"There are a lot of books here that are not usually found in mainstream bookshops," Mr. Chan Nan, a customer looking for books by the van, said. She suggested it was good to recommend books with a theme of old Kowloon City,
By orienting book recommendations for public book exhibits like this on particular themes, such as climate change, sustainable reading and healthy lifestyle, readers are introduced to more local social problems and community cultures, he added.
"When talking about Kowloon City, we don't want to show the nostalgic part only, but we need to know how the quality of life of the subdivided flat residents are like and reflect on how the society can help make improvement," said Mr. Chong.
It is good that we can get people to review the quality of life of residents in subdivided units and think of solutions to help, Mr. Chong said.
Little Magic Box, an child illustration book which shows the problems of subdivided units, for example, insufficient space, is 10-year-old Jamie Chong's favourite.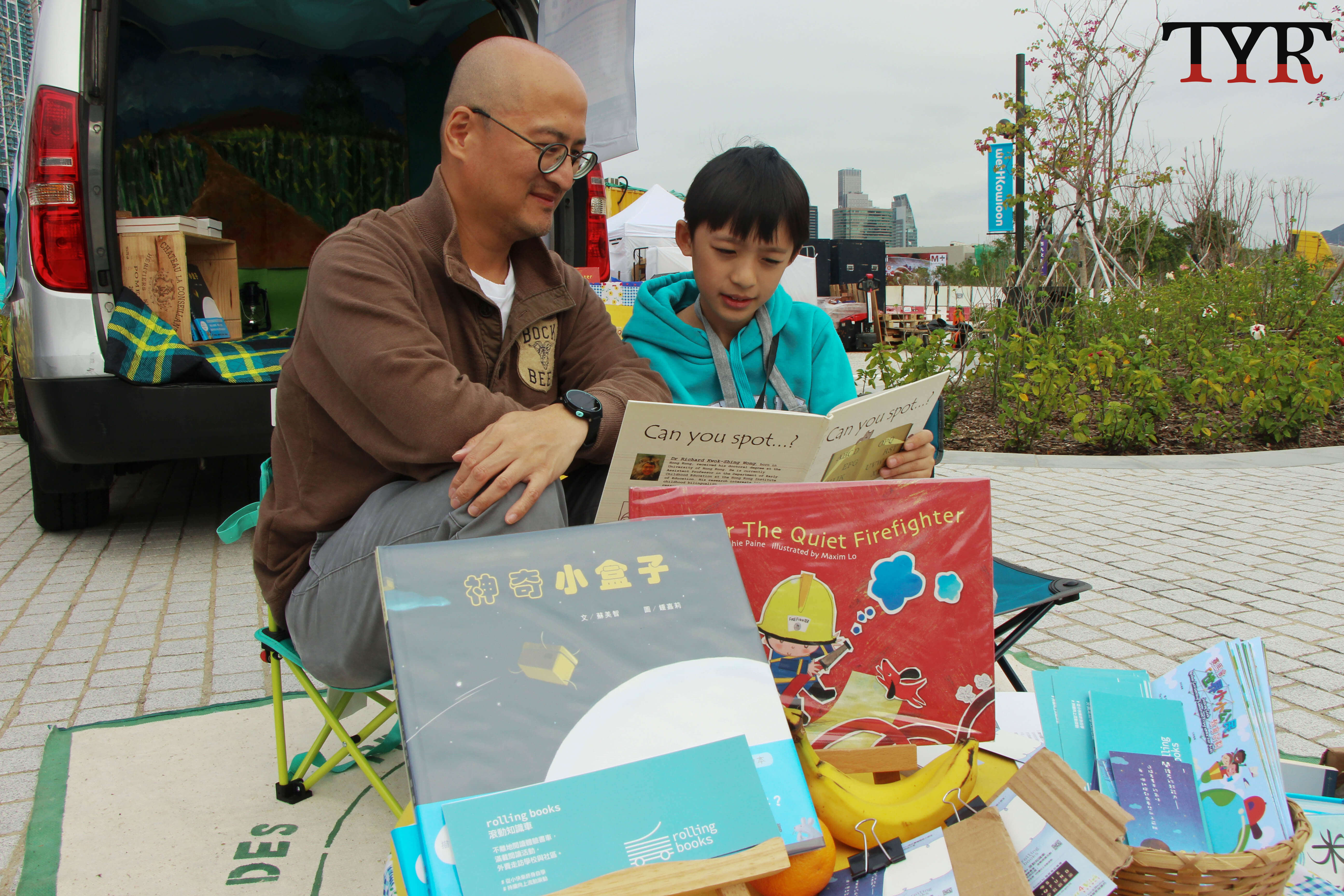 "Infusing social issues such as land and housing problems into children books can help children to learn and develop sense of social awareness," said Jamie.
"They can also enjoy the storytelling time with their parents," Mr. Chong said.
Mr. Chong said Rolling Book also focuses on parent-child interactions to boost family connectedness. Except book-related events, it also holds family-friendly activities which allow parents and their kids to spend more quality time together.  
"We want both children and adults to enjoy reading and the activities we hold," said Mr. Chong.
"I am a baker" — a parent-child theatre workshop is one of the tasks planned for the festival. Another parent-child sketching tour will be held in late March in Kowloon Walled City Park by us, Mr. Chong added.