Nine Occupy Central defendants all found guilty
By: Katherine Li、Ezra Cheung

Edited by: Wallis Wang、Jo Ng

2019-04-09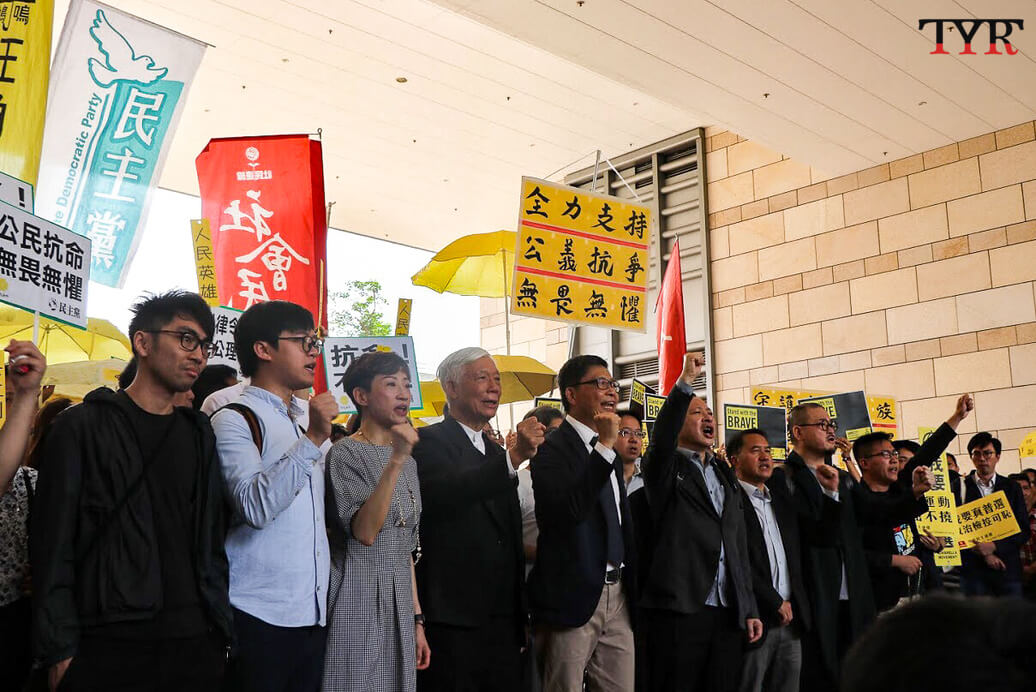 In the verdict issued by Judge Johnny Chan Jong-herng in the Kowloon West Magistrates Court, all nine Occupy Central leaders were found guilty.
Benny Tai Yiu-ting, Chan Kin-man and Reverend Chu Yiu-ming were found guilty of conspiracy to commit public nuisance. Tai and Chan were in addition found guilty of inciting others to commit public nuisance.
The verdict of "inciting others to commit public nuisance" and "inciting people to incite others to commit public nuisance" applied to legislators Tanya Chan and Shiu Ka-chun, former student leader Tommy Cheung Sau-yin and Eason Chung Yiu-wa, as well as activist Raphael Wong Ho-ming. Former legislator Lee Wing-tat also received the verdict of incitement to commit public nuisance.
Based on the judgement, the Court rejected the defendants' statement that the charge of conspiracy to cause public nuisance would have the undesirable effect of curtailing civil disobedience and suppressing human rights. The Court also did not believe that the claim of "civil disobedience" can constitute any defence against a criminal charge brought against a defendant.
These verdicts came after a series of trials as the aftermath of the largest pro-democracy mass demonstration Hong Kong has ever seen which lasted 79 days. The nine defendants, as the leaders of this movement, were charged differently with counts of incitement and conspiracy.
The defendants expressed that they feel at peace whatever the outcome may be in a press conference before the verdict.
"My soul is still. I still believe in the power of love and peace, and I have no regrets about what I have done," said Chan Kin-man.
While urging people to continue to fight for Hong Kong's democracy, Tanya Chan tearfully  thanked her legal team, her mentor and also her mother, whom despite not knowing too much about politics, is her best friend and always supports her.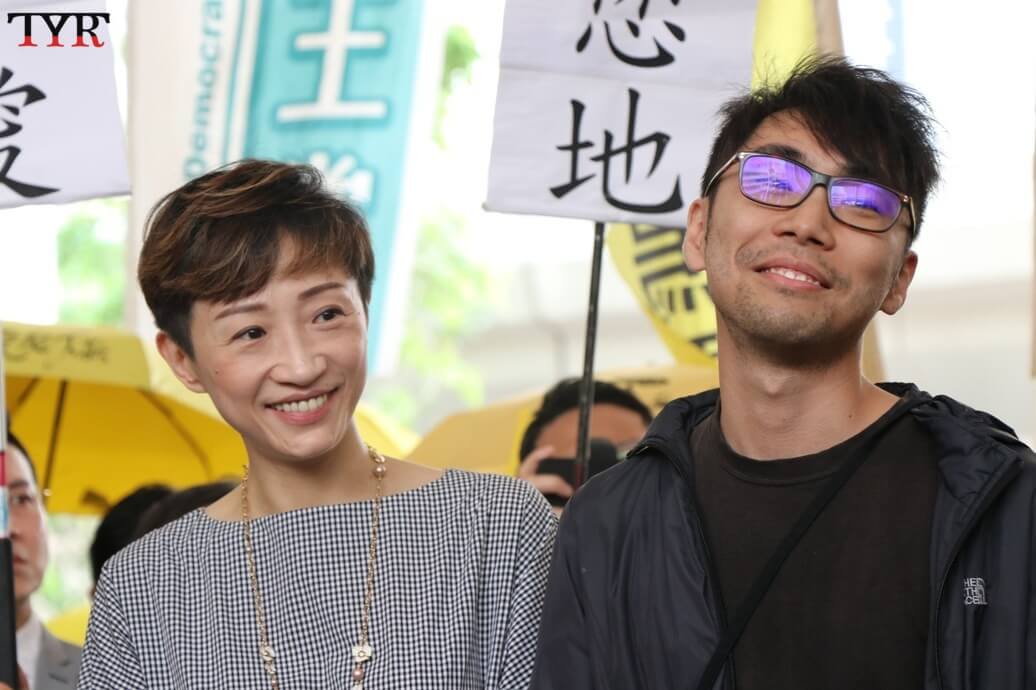 Some also took this opportunity to call for more protests. Shiu Ka-chun encouraged protestors to prevent the extradition law from passing.
"I hope to see a hundred thousand people surrounding Legislative Council, and for the government to withdraw the proposal," he said.
Despite the Court's verdicts, many came to support the defendants, chanting "protestors are innocent, the fight is reasonable, I want genuine universal suffrage" outside the courthouse.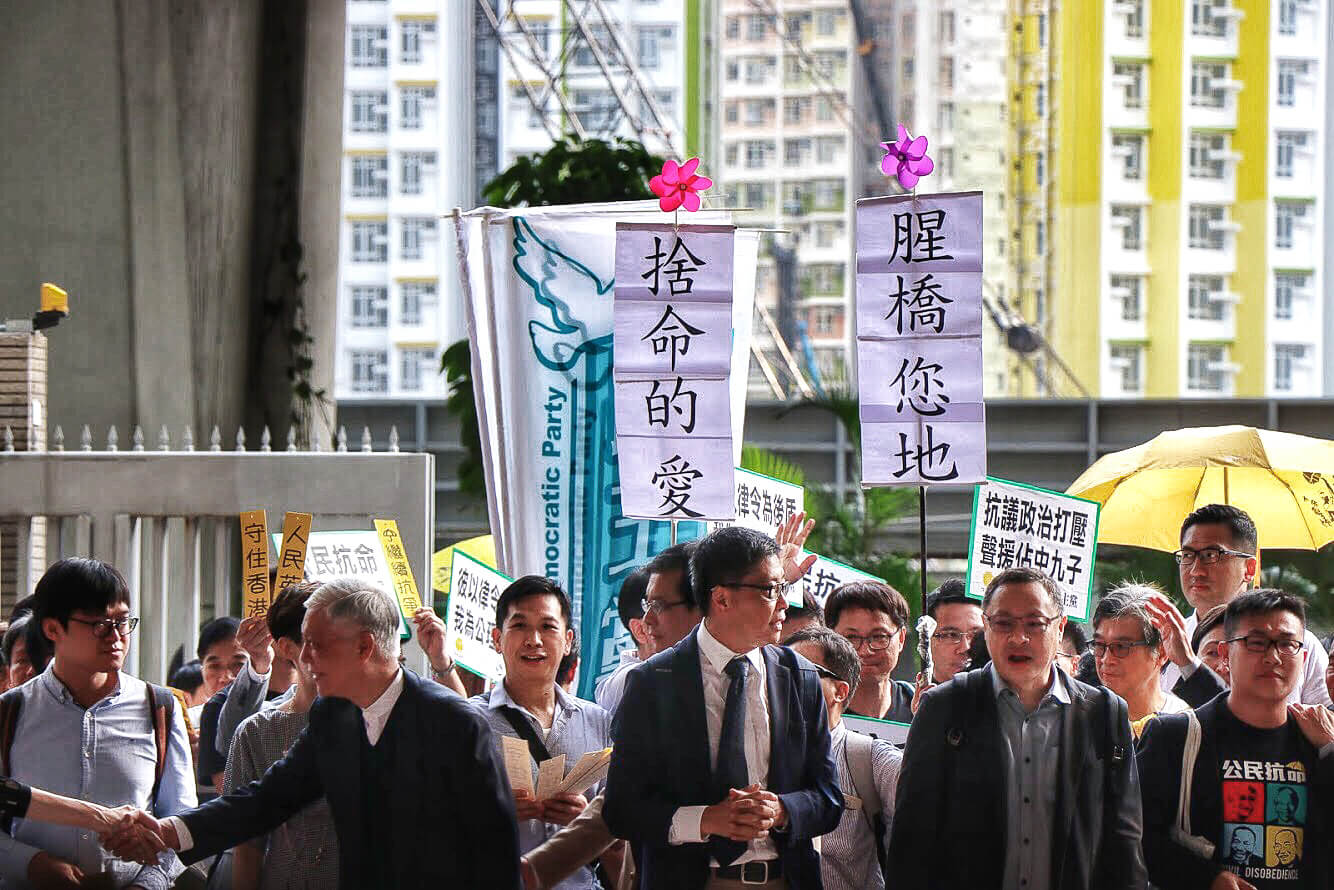 The courtroom was seated to its maximum capacity, while the heated observers had to be contained with a special reminder to behave appropriately in a facility which is the extension of the court. The observers all applauded the defendants as they emerged out of the courtroom after the verdict.
The judge granted the defendants an extension of their bail as the mitigation proceeds in the afternoon and continues on tomorrow.
(DCCC480/2017)