Caught in the mayhem: foreign domestic helpers are the silent victims of the protests
By: GOH Kylan

Edited by: Vimvam Tong

2019-10-05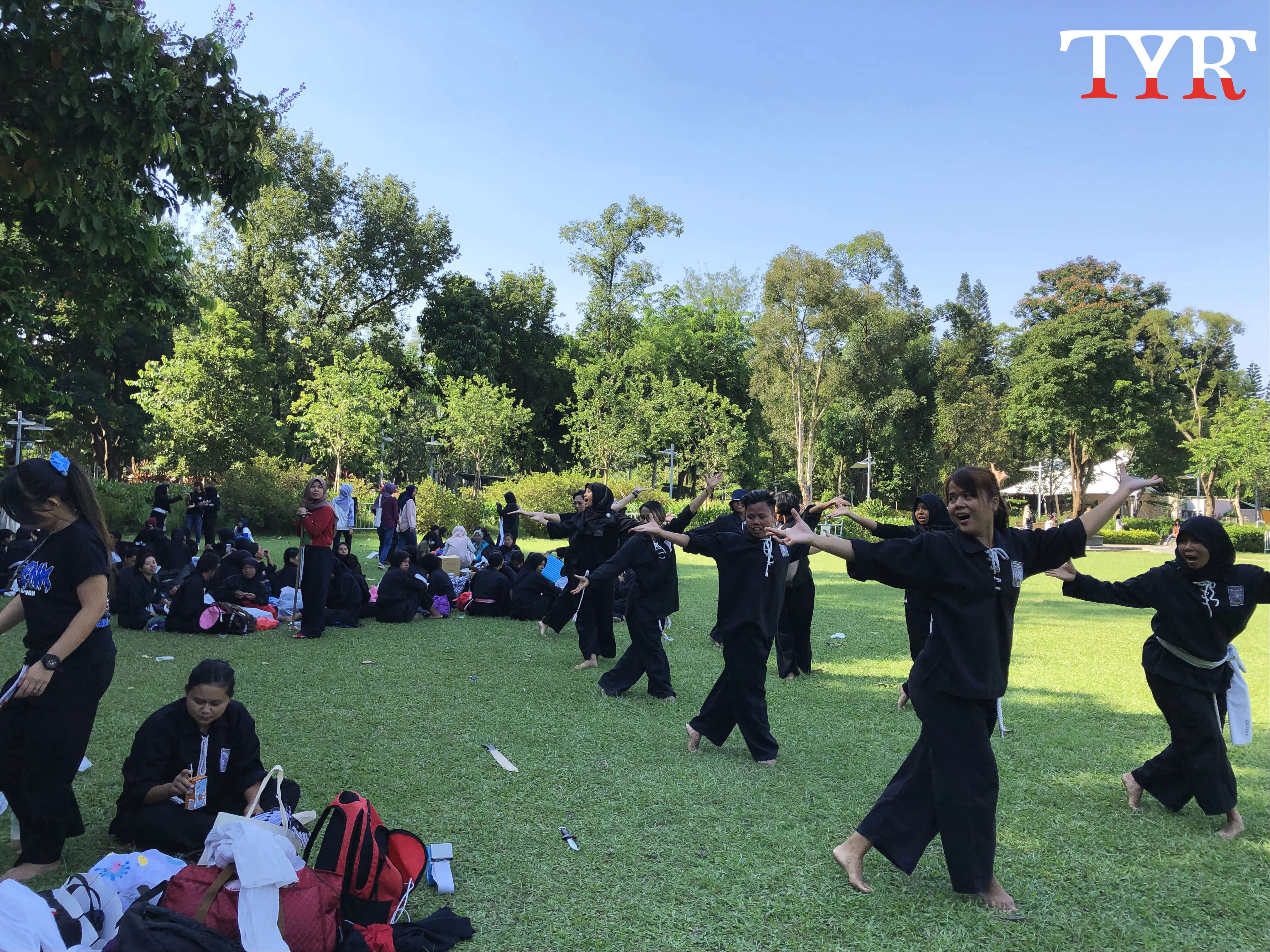 On Sundays, foreign domestic helpers from South East Asian countries usually gather next to Victoria Park for recreational activities and to share their culture delicacies. But finding a safe place to meet has become increasingly challenging since the anti-extradition bill protest in June.
Organisers of Indonesian Martial Arts have been holding events every Sunday in Victoria Park since October 2009, but that stopped. "Sometimes we can't meet our friend," said Nuki, IMA's spokeswomen who only gave her first name, "we have almost 300 people in our group." she said.
Nuki has  been living in Hong Kong since 2008. "I never felt scared, but this time I [am] really scared."
She feels "caught in the middle" when violence erupts on weekends. 
Demonstrations have spread across the city every weekend since June and the violence has intensified, forcing domestic workers to change their schedules on their only day-off to avoid high-risk areas. 
The Cabinet Secretariat of Indonesian issued a travel advisory in August to Indonesians concerning Hong Kong's protests. According to the Immigration Department's data in 2018, there were about 165,000 Indonesian domestic workers in Hong Kong.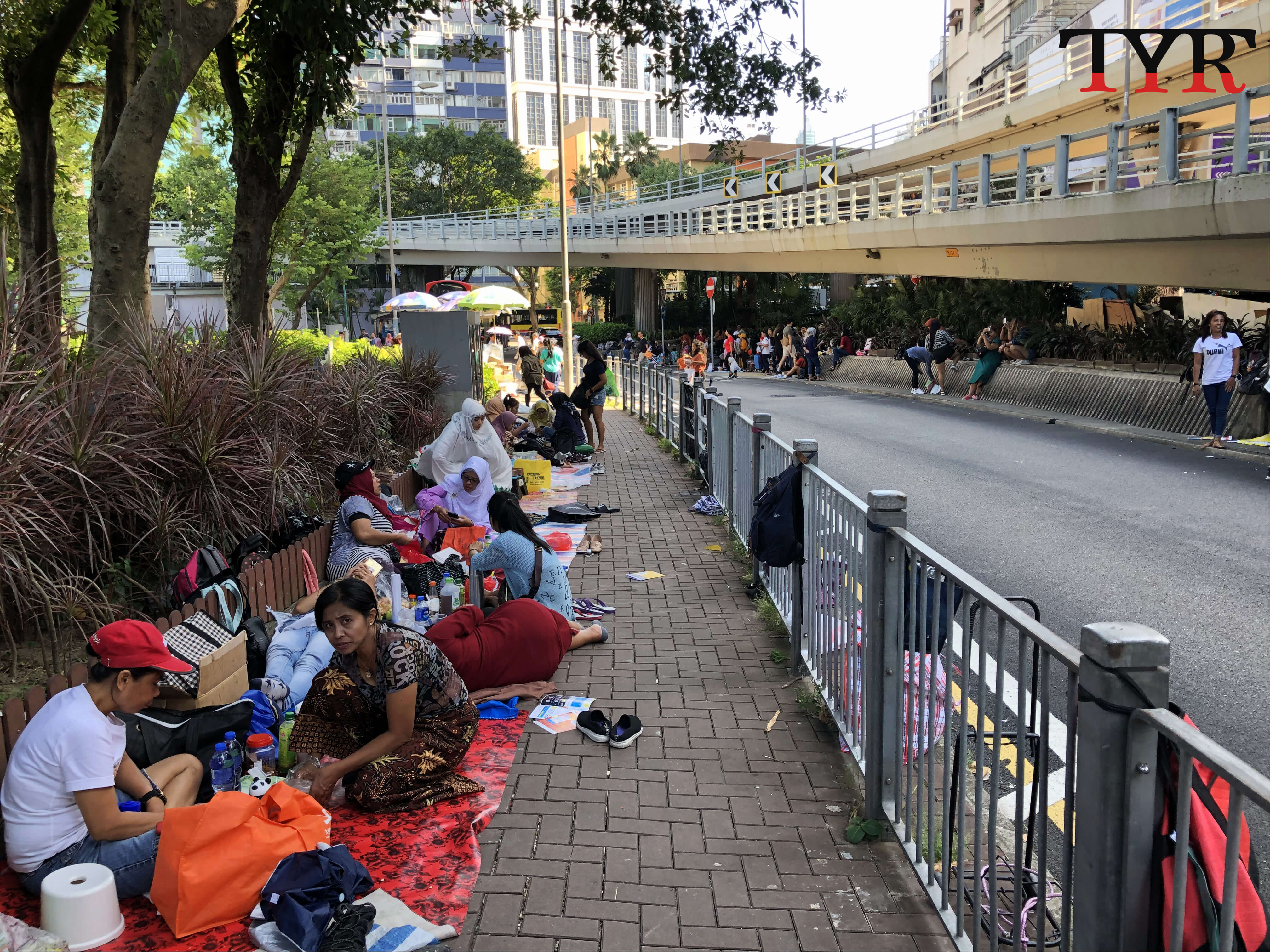 "The way of Hong Kong's protests won't happen in our country. The police won't let it," said Nuki.
Maya, another Indonesian helper, sat on the ground at Victoria Park, chatting and eating with her friends. "Hong Kong is too dangerous, if I have no place to go, I will just stay at home," Maya said,  "we have to work the whole week, we need to enjoy (our holiday)."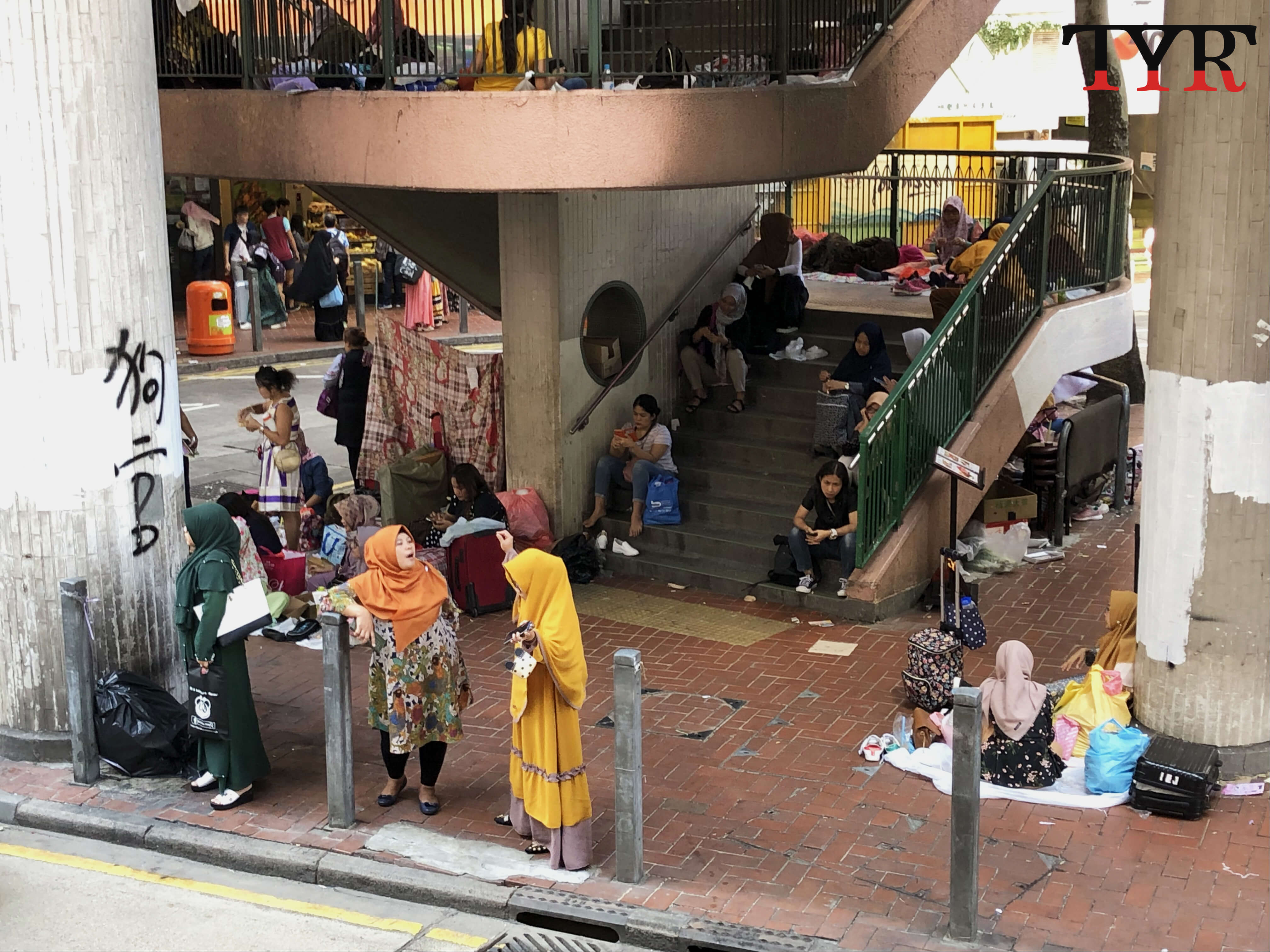 Some domestic workers have had their days off cut short by the protest. On 15th August, protesters dressed in black were at a rally organized by the Civil Human Rights Front on the 15th of August, despite the march being banned by the police. 
"Go quickly, otherwise you would not have transportation to go home," a cleaner shouted at a group of domestic workers, as a wave of people suddenly poured out from Tin Hau MTR station. 
In early August, Jethhro Pioquinto, a Filipino dancer who worked at Disneyland was arrested during a protest. The Consulate General of the Philippines in Hong Kong told The Young Reporter that they have provided him with assistance and  he is now out on bail while his case is being investigated and undergoing legal procedures. They will continue to provide assistance to all Filipinos who are in distress, especially those who are facing criminal cases in Hong Kong.
Help for Domestic Workers (HDW), is a non-profit organization that provides free advice and assistance on employment, immigration and human rights issues to domestic workers in Hong Kong.
They warn employers against terminating the contracts if domestic workers are injured due to the protests because such termination using injury as an excuse may be unlawful. Plus  may not be able to afford the medical expenses if they lose their jobs.
Nuki was not optimistic about the current political turmoil will turn out. 
"I just hope the protests and demonstrations can be over as soon as possible. I love Hong Kong, but not the way it is now," Nuki said.