New covid rule requiring dedicated table cleaning staff leaves small restaurants short handed
By: LAM Tsz Yau

Edited by: Sara Cheng

2021-03-04
All eateries have to assign dedicated staff members to clear and disinfect used tables and eating utensils starting from Thursday. Small restaurants say the new requirement makes them short-handed.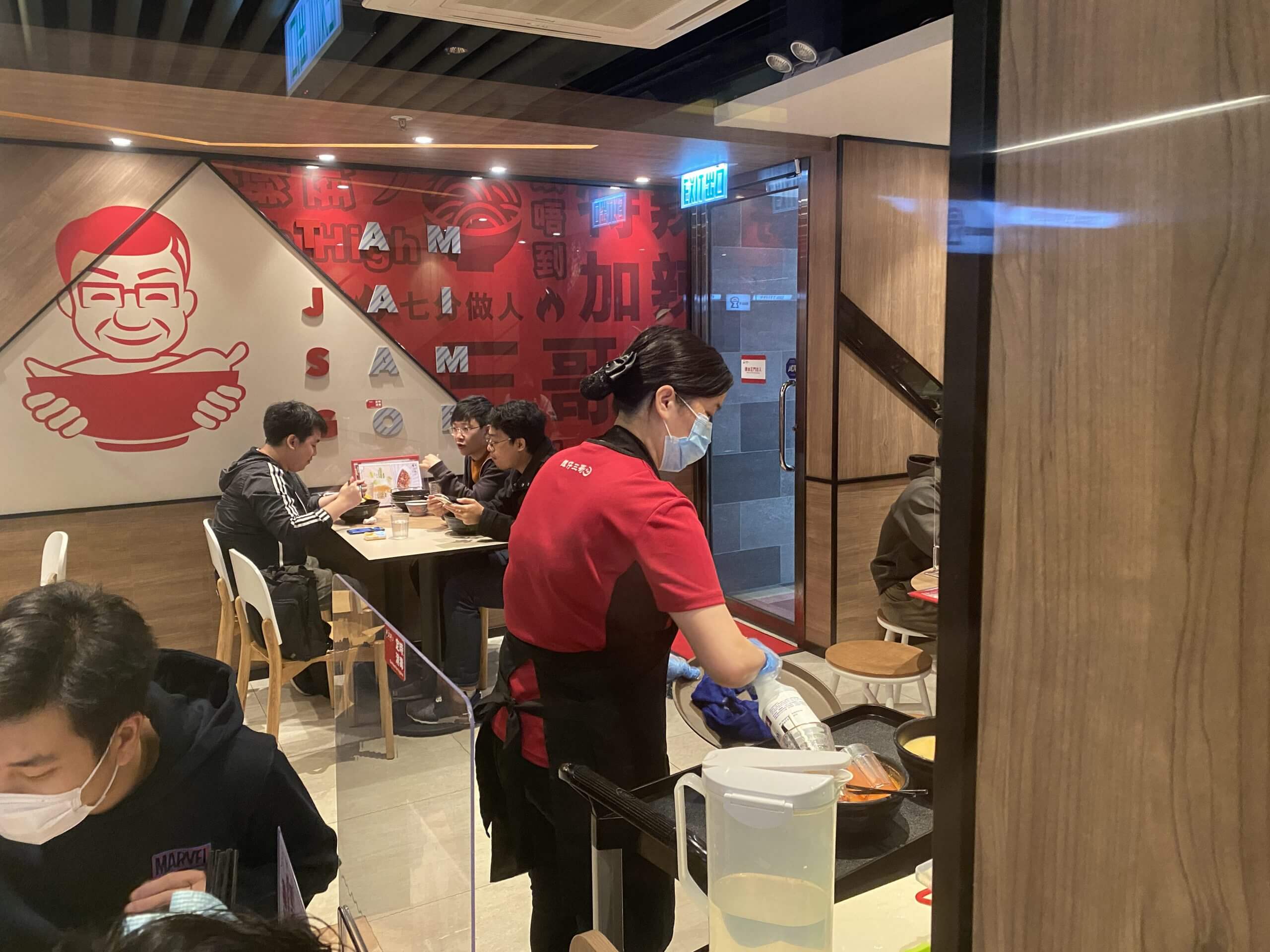 The measure was introduced after a Covid-19 outbreak at a Chinese restaurant in K11 Musea shopping mall in Tsim Sha Tsui that involved a "superspreader," infecting more than 50 people. 
Eateries are also required to meet new ventilation regulations of at least six air changes per hour.
Yeung Ho-yin, the owner of a cart noodle eatery, said he was short-handed after moving a staff member from helping with ordering to clearing tables.
"We have a lot of take-away orders, so it was quite busy," said Mr Yeung. 
Staff members sometimes had to clear seats in front of customers who were eating to let other guests in, Mr Yeung said, which he found "less appropriate."
Wong Kit-lung, who runs 39 chain Chinese restaurants under the LH Group, was among the first restaurateurs to create the position "Table Clearing Commissioner" last July. 
"Unless there is only one or two staff, it is actually achievable. We are just separating the work from staff members' duties," said Mr Wong.
Eateries can provide safety vests for staff specialising in clearing tables to make them distinguishable, Mr Wong said, adding that employees should educate all staff about hygiene.