Hong Kong authorities probe death of 63-year-old after receiving COVID-19 jab
By: WANG Yichun

Edited by: Shameel Ibrahim

2021-03-03
The death of a 63-year-old man on Sunday after receiving a Covid-19 vaccine will be investigated, the Department of Health said today in a press conference at Queen Elizabeth Hospital.
The man complained of shortness of breath two days after receiving the Sinovac vaccine at the Kwun Chung Sports Center in Jordan on Feb. 26.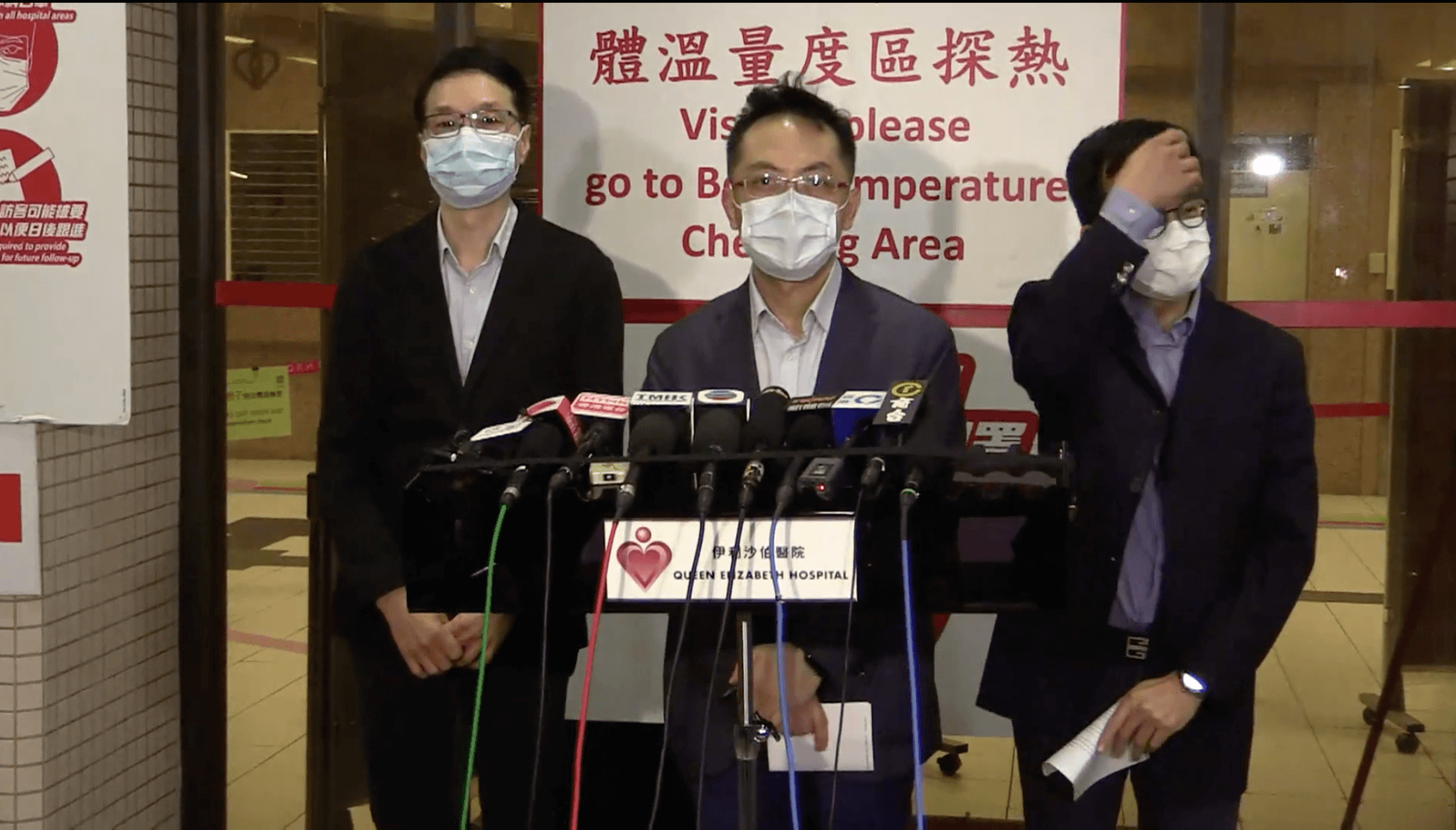 He went to the hospital at 1:30am Sunday and was diagnosed with bronchitis.His condition deteriorated, and he died at 6am after failed resuscitation attempts by healthcare workers,according to a press release by Queen Elizabeth Hospital. 
"At the moment, the causal relationship with the vaccination cannot be ascertained," the health department said in a statement.
A hospital spokesperson said that the man was suffering from underlying diseases.
"Patients with severely allergic reactions to vaccines and uncontrolled chronic diseases should not be vaccinated, or consult family doctors or medical staff," Dr Ronald Lam Man-kin, controller of the Center for Health Protection, said at the press conference.
As of Mar 2, 18,000 people have reserved spots for the first and second doses of a vaccine. More than 254,000 people have registered for vaccinations since the start of the drive on Feb 23.