100th Anniversary of CCP: Government Closes Victoria Park from Public Gathering, Collectors Queue for Commemorative Stamps
By: Jayde Cheung

Edited by: Editor

2021-07-01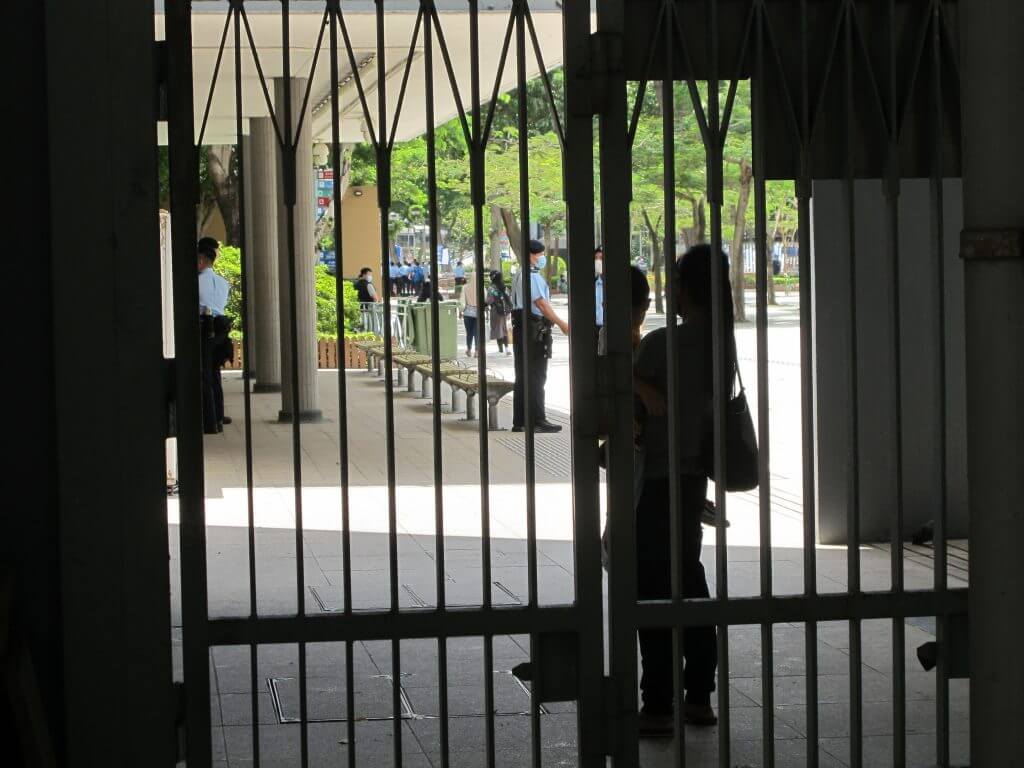 Collectors  queued up at Hong Kong's main post office to purchase special commemorative stamps issued for the 100th Anniversary of the Communist Party of China, while Hong Kong police closed Victoria Park to restrain protesters from gathering during the 24th observance of  the Hong Kong Special Administrative Region Establishment Day. 
More than 60 customers lined up at the General Post Office in Central to purchase the special edition stamps after the office had opened. 
"The 100th Anniversary of the Founding of the Communist Party of China" Commemorative Stamp was first issued today.Individual stamps and a stamp sheetlet are included in the collector set.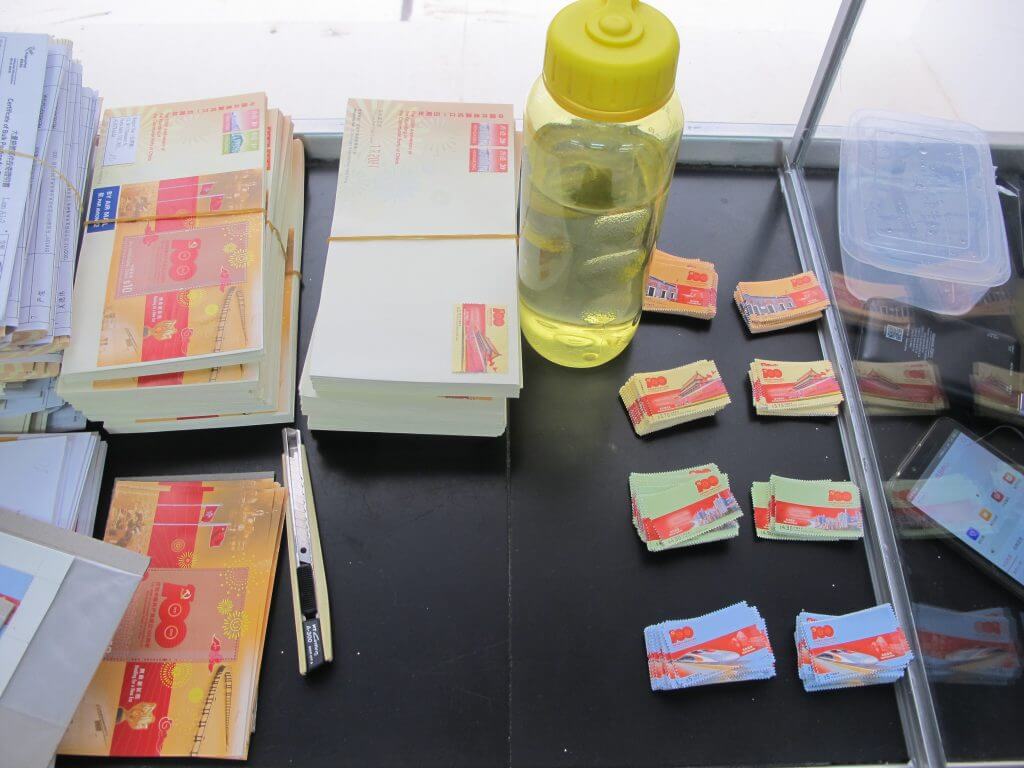 "I feel happy for the 100-year establishment of the Communist Party of China," said Tse, who only disclosed her first name, has been collecting stamps for years. She bought two stamp sheetlets for her grandchildren. 
She said Hong Kong had restored peace and security compared to the same day last year.
In the same line, Tong, who did not provide his first name, said he was thankful for the 100th anniversary, "but it was nothing special, because the Communist Party of China will still thrive in the coming years."
Mr Tong said he supported the cancellation of the July 1 march. 
"Hong Kong used to be chaotic, but now I can travel around more conveniently," he said. " That's why I can come and collect the stamps."
Hong Kong police banned the July 1 march for the second consecutive year, citing coronavirus pandemic restrictions on public gatherings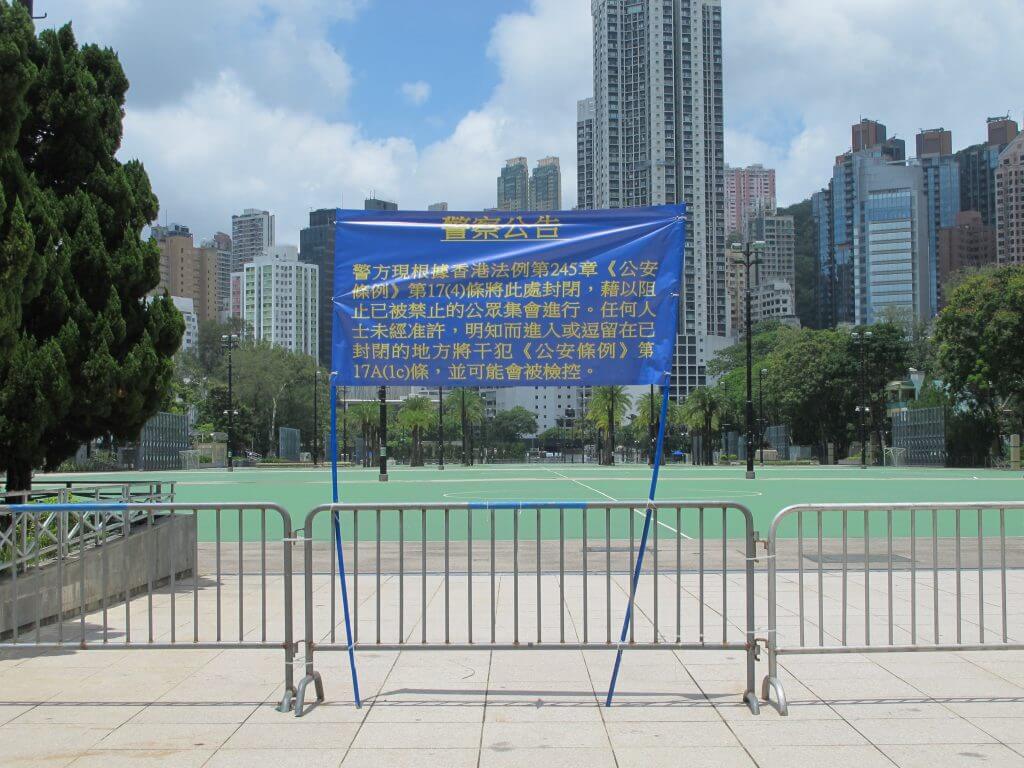 Despite the cancellation of the annual July 1 march, at noon police sealed off Victoria Park, where the march traditionally started, to prevent unauthorised assembly. 
"Anyone who enters or stays at the prohibited area will be subjected to the maximum penalty of 12-month imprisonment," said Liauw Ka-kei, senior superintendent of the Operations Wing of the Hong Kong Island Regional Headquarters, during a press briefing. 
More than 75 police officers patrolled inside Victoria Park and around Causeway Bay from Hong Kong Central Library to Sogo.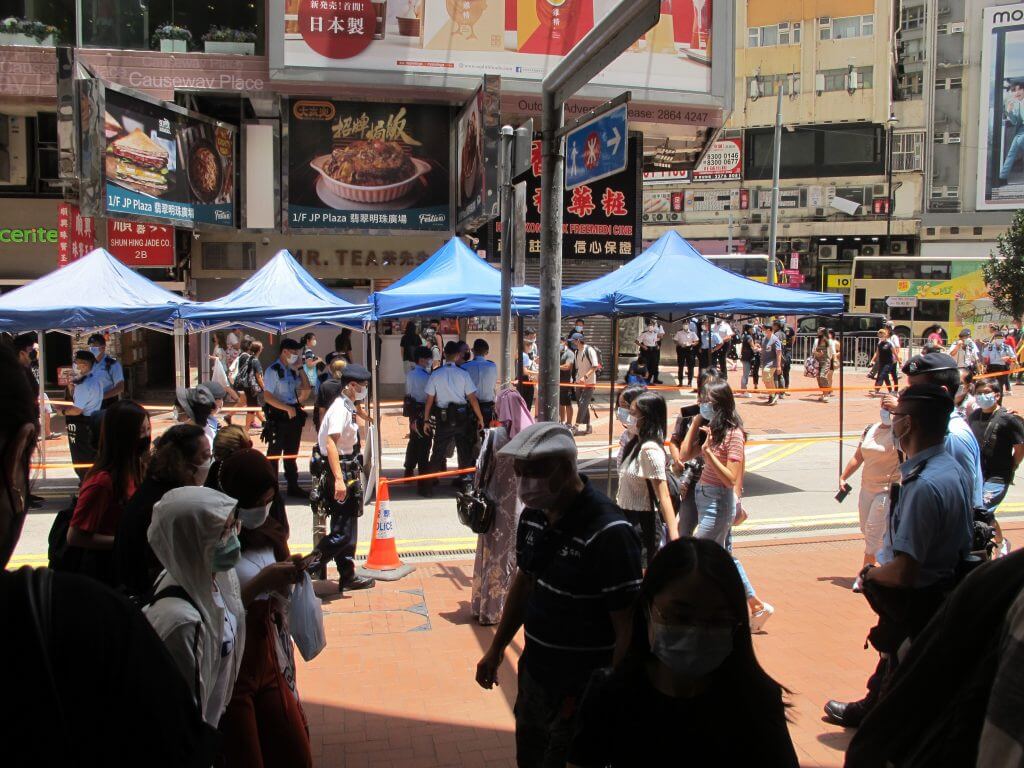 "It used to be upright to join the July 1 march," said a woman, who withheld her name. 
She said it was wrong to lock down Victoria Park, because it violated freedom of expression and freedom of the press. 
"I will still spread the idea of freedom among my friends," she said. "But I will not say it in public anymore, since the definition of the (national security) law is too vague."
Shek, who only revealed his last name, migrated to Hong Kong from Macau more than 20 years ago, said this was the most depressing July 1 he has ever experienced.
"Things changed. The government has imposed too many abnormal policies, unlike the previous Hong Kong leaders," he said.
"I will not say it is impossible to voice in Hong Kong, but it definitely will not be as usual as before," Mr Shek said. "It depends on whether Hong Kong people still persevere, and I believe Hong Kong people are always tough enough to do so."