China's Olympic volunteers train for Winter Games in Beijing bubble
By: Nick Yang

Edited by: Editor

2021-08-12
Training for China's Olympic volunteers is in full swing as the country prepares for the Winter Games while unveiling strict COVID-19 precautions.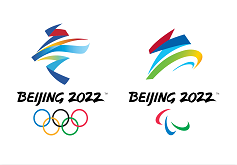 Around 27,000 volunteers selected from more than 1 million applicants will be part of the Olympic bubble in Beijing that will isolate staff, athletes and others connected to the event from the rest of the country.
China's measures are much stricter than those in Japan, which wrapped up its Summer Olympics with more than 400 reported COVID-19 cases.
"The Winter Olympics are expected to be held as scheduled, but it will be blocked to a certain extent," said Wu Yifei, chairman of the Hebei Tourism Investment Group Co., Ltd, who is responsible for constructing hotels for the volunteers. "This will lead to a decline in the income of the Winter Olympic industry, but the safety of athletes always comes first."
Hou Peiqi, a student at Hebei Medical University, signed up as a volunteer because she said she wants to contribute to her hometown.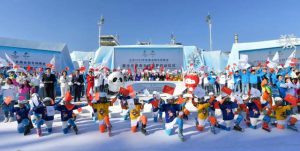 "Since the end of 2019, I have received volunteer training on etiquette, skiing, English, first aid and so on," she said, "Now I'm good at skiing. The Winter Olympic Games have prompted my interest in ice and snow sports."
"We will show the world China's style again," Miss Hou said. "Many people in China are now looking forward to the Beijing 2022 Olympic Winter Games."