Policy Address 2021: No cork to medical brain drain; Carrie Lam's last policy address doesn't meet hopes of healthcare personnel
By: Clarice Wu、Jayde Cheung、Hamish CHAN

Edited by: Sara Cheng、TUNG Yi Wun

2021-10-06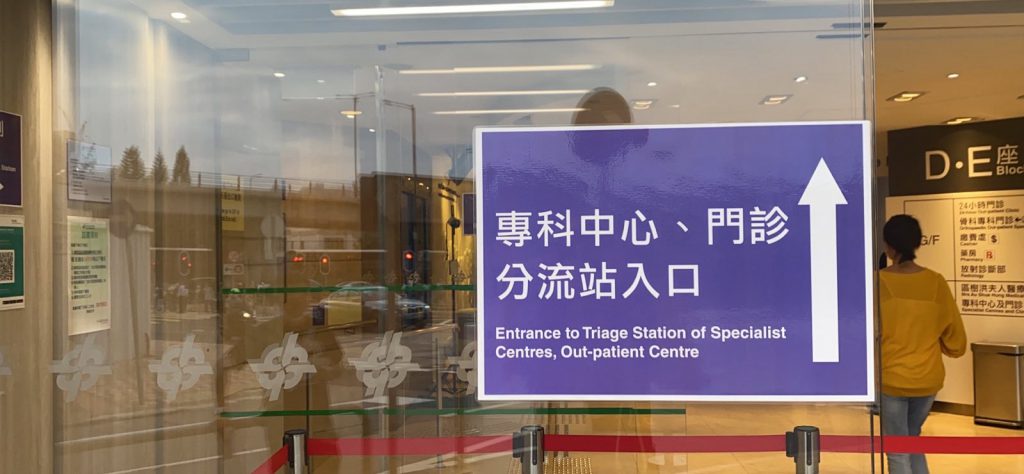 Hong Kong's Chief Executive Carrie Lam Cheng Yuet-ngor 's latest policy address barely covered medical brain drain, as more doctors and nurses leave public hospitals because of poor workplace conditions and low salaries or emigrate.
"I don't have much expectation on the policy address," said Chung Pak-chi, 20, a third-year medical student from the Chinese University of Hong Kong, adding most of her peers did not want to practice locally due to intense workload and low salary.
Since July 2020, the turnover rate for full-time doctors in public hospitals has reached 4.9%, said Hospital Authority Chairman Henry Fan Hung-ling in August, and 6.7% for nurses, a 0.9% increase from 2019.
Emigration contributed to staff loss, Fan said, and the situation is "concerning."
Private hospitals also poach talents from the public sector, worsening the situation there, he added.
Gloria Law, 25, a nurse with three-years experience in a public hospital, said the workload she endured was "intense and heavy," adding that each nurse had to take care of 12 patients at one time.
A pay freeze announced by the Civil Service Bureau in June further widened the salary gap between nurses in the private and public sectors, Law said. Her salary after three years in a public hospital is less than what a nurse in the private sector makes in the first year.
"The salary is not appealing enough as well," she said.
Despite these challenges, Lam highlighted government healthcare policies in her address, describing them as "multi‑pronged," but stopped short of laying out new concrete measures.
In September, the Hospital Authority extended retirement from 60 to 65 and created promotions for nurses to pursue specialisation.
In August, the government proposed amendments to the Medical Registration Bill to allow non-locally trained doctors - regardless of their Hong Kong permanent residence status - to work in Hong Kong with "special registrations." The bill was introduced in June and is pending to be passed.
"The government needs to figure out how to increase manpower locally," Law said.
Meanwhile, the policy suggested setting up 11 District Health Centres across the city and making professional development or further education mandatory for non-physician healthcare workers, nurses and dentists.
The government will also follow up on legislation that allows patients to directly go to specialist doctors without a referral to avoid delay in treatment.
"This is not going to work," said Chung. "It will increase the workload for doctors, as patients hardly ever know their diseases and which specialist they should look for. The arrangements for patients will be even messier."
While Chung is preparing to take the United States Medical Licensing Examination "in case the local medical system gets unbearable," she said she was not planning to leave Hong Kong in the near future.
"Most of the medical students have always been thrilled to serve local patients, but the flaws in the medical system and current policies are driving them away," she said.