Panic-buying Emerges Before Typhoon Kompasu Hits the City
By: Jayde Cheung

Edited by: TUNG Yi Wun

2021-10-12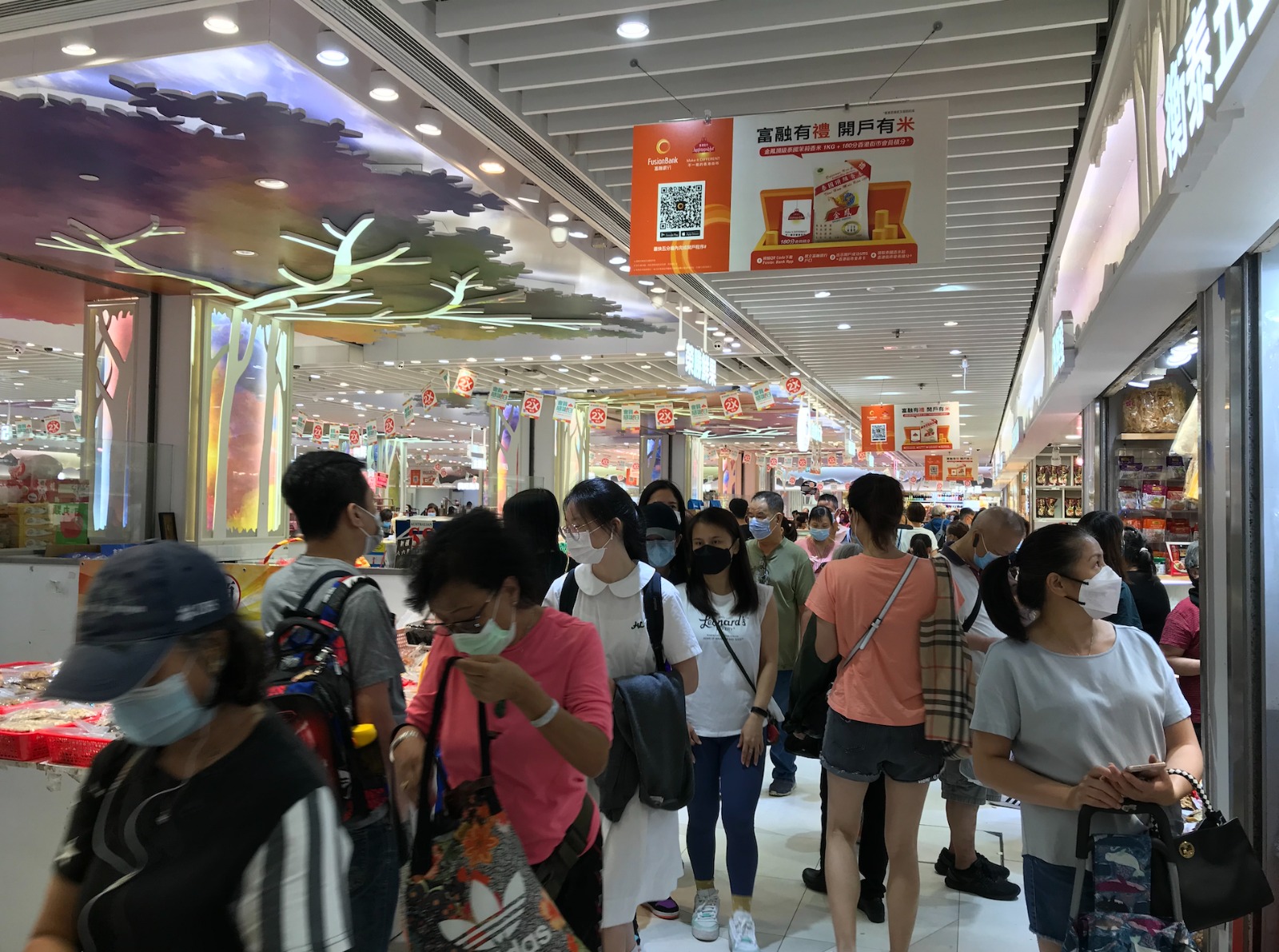 Hong Kong people scrambled for food after the Strong Wind Signal No.3 was in force, in order to have enough food before No.8 Gale or Storm Signal was issued today. 
Fresh meat and seafood in the Wellcome Superstore in Sha Kok Shopping Centre were sold out at noon, as Hong Kong people were panic-buying to get prepared for the approaching typhoon Kompasu.
Chan Fung, a customer at Sha Kok Market, said she returned home empty-handed yesterday because of the stockout. She visited the wet market again this afternoon and bought more than usual, including two bags of vegetables, five oranges and a fish, which cost around HK$200. Prices were up for approximately 10%, Chan added. Still, she was not able to purchase any meat, as they were all sold out earlier.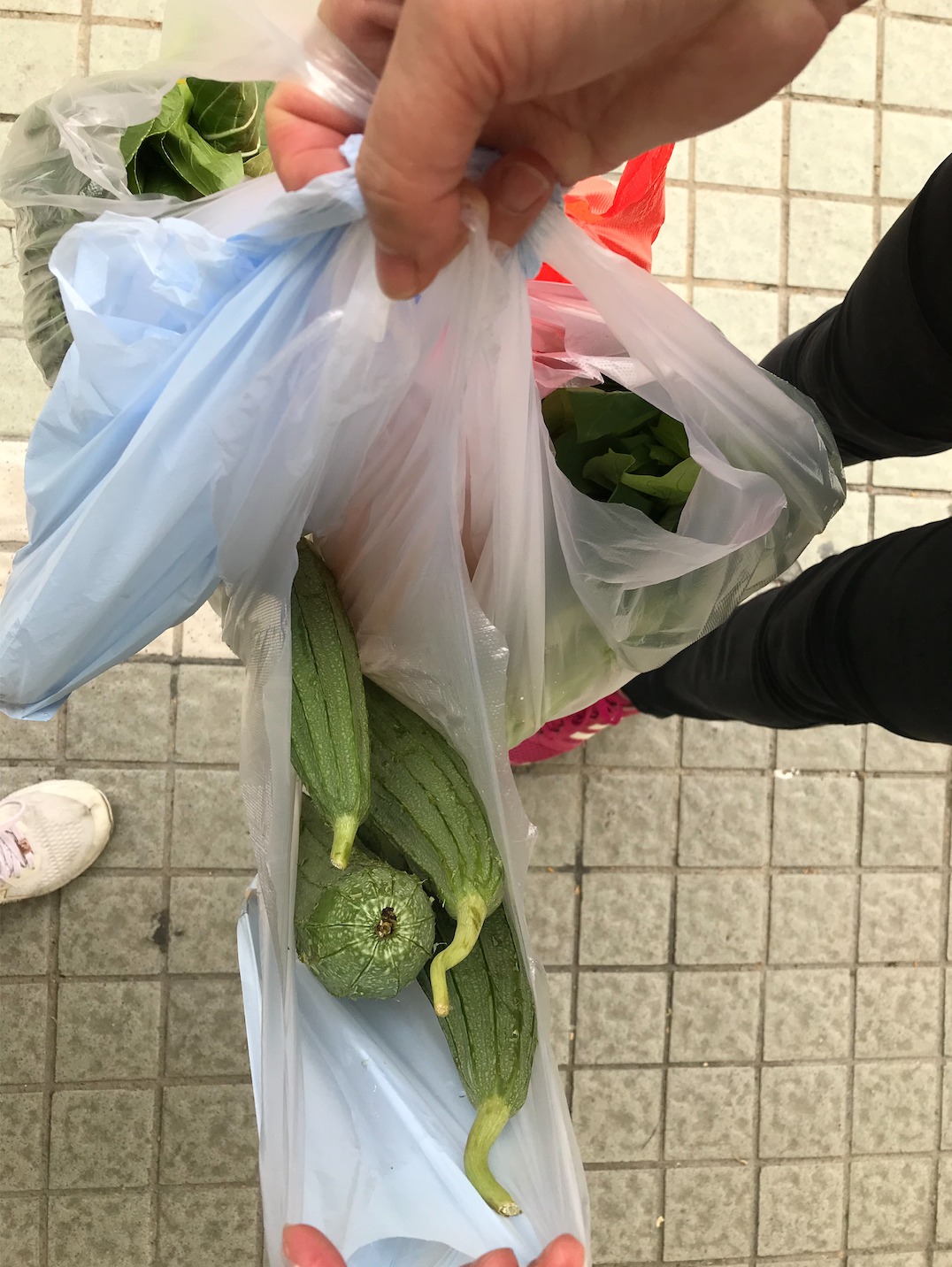 "I didn't buy much, the food is just enough for tomorrow, because I guess the typhoon will only stay for one day," Chan said. 
The second typhoon in the city this month is approaching after Lionrock's visit on Saturday. Typhoon Kompasu will be nearest to Hong Kong in Wednesday's early morning, so the No.8 Gale or Storm Signal issued at 5:20pm will be in force at least before sunrise on Wednesday, according to the central briefing by the Hong Kong Observatory.
"Strong to gale force north to north easterly winds, occasionally storm force offshore and on high ground," said Yeung Kwok Chung, Acting Senior Scientific Officer of Hong Kong Observatory, in the central briefing at 9 pm. "Winds will moderate gradually tomorrow night, it will also be cloudy with heavy squally showers and thunderstorms."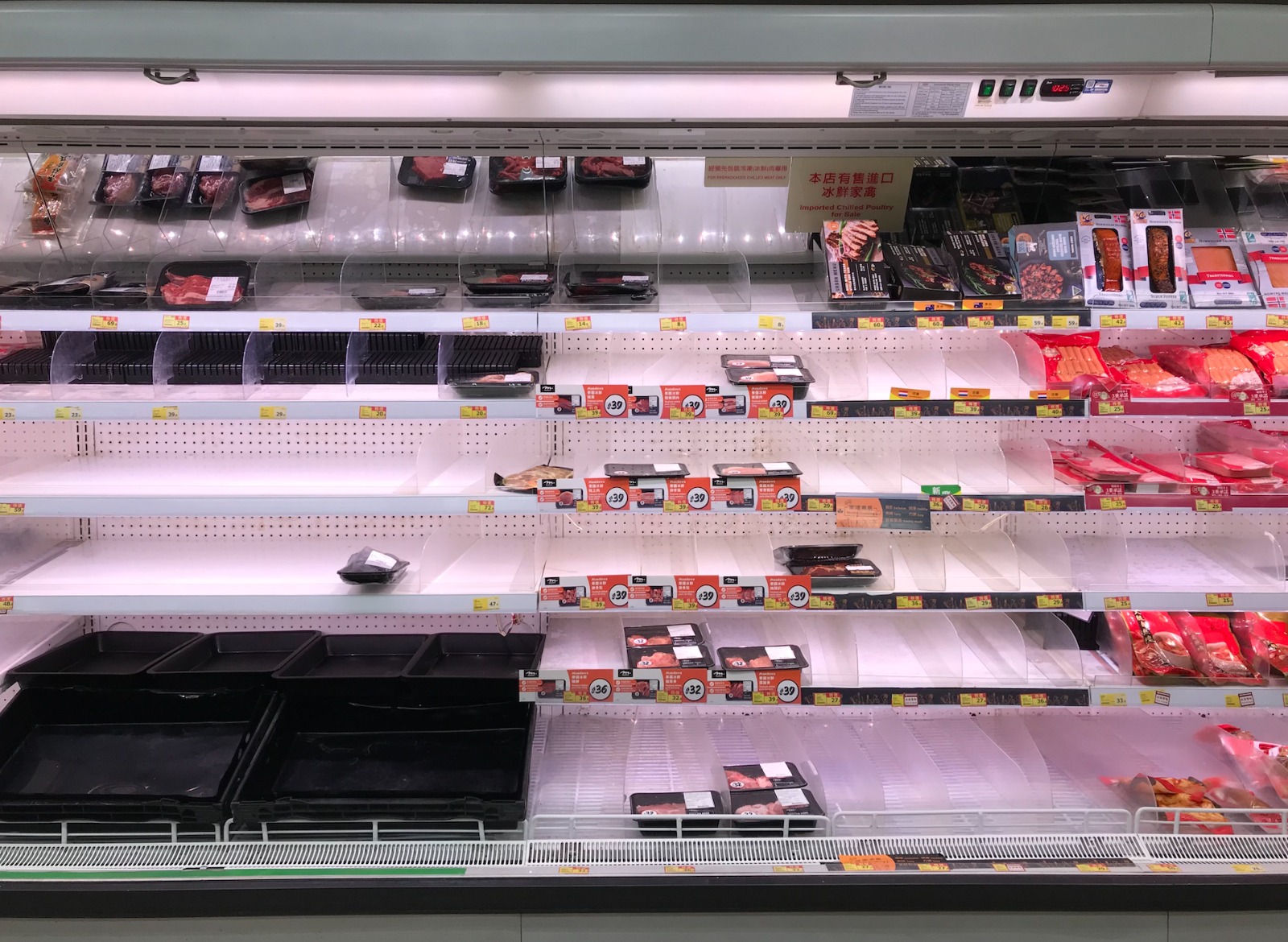 Queues in the Wellcome Superstore in Sha Kok Shopping Centre were extended to the back of the store. 
Tang Man-wai, a customer at the Wellcome Superstore, had only a box of sushi and four cup noodles in her cart. Tang said she would rely on the chilled meat which she reserved for urgency. 
"I am not worried about it," Tang said. "The typhoon will only last for two days."
Another customer in the same store Tang Lai-hing only bought four packs of discounted wafers, because she has the canned and frozen food reserved at home. "I didn't buy anything extra to prepare for the typhoon," Tang said.
Hong Kong Observatory regarded Typhoon Kompasu as a severe tropical storm and they predicted that it would move towards the South Sea, at yesterday's press conference. 
Aquatic activities should be avoided, and citizens should not get close to the coast, according to the Hong Kong Observatory.