Clogged sinks, awful food and poor service: Travellers shocked at Hong Kong's quarantine hotels
By: Ziyu Bruce Zhao

Edited by: Shameel Ibrahim

2021-10-11
When Lau Kai Ching decided to come to Hong Kong from Malaysia, she found she had limited options in choosing a quarantine hotel.
"I found that there were few designated hotels and most of them were full, especially those which were highly recommended by users on social media," she said. "So I had to choose one called Ramada Harbour View."
Once she arrived in September, things were not what she expected.
"The most bothersome thing is that, in the toilet, the pipe doesn't work very well and the water gets clogged very quickly. I asked some people to fix it but the staff from the hotel said that they had no permission to enter the room of the traveller who was in quarantine," she said. 
Lau said she wanted to change rooms but it required permission from the Department of Health.
"Then I made a phone call to the department and the operator told me he had received the report and would arrange it as soon as possible," she said.
She said she received no reply after that.
"Fortunately, after three days, the blockage of the water pipe eased a little. It could barely work but the water flow was so slow that it took a long time to wash," she said.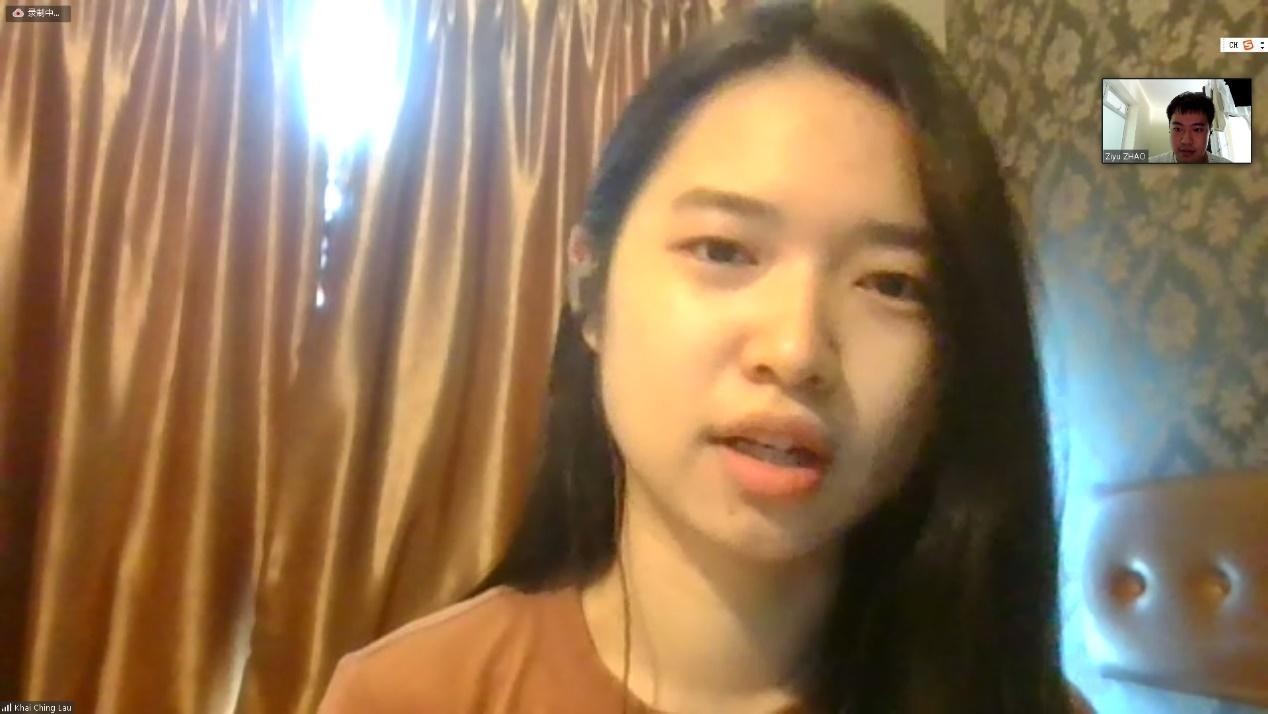 In Hong Kong, all inbound arrivals from outside of mainland China and Macau are required to quarantine in government-designated hotels that must be booked before boarding the plane.
 In September, 92,398 people arrived in Hong Kong, ccording to the website of the immigration department.
Those from "high-risk" countries, such as the US, the UK and much of Europe, are required to undergo a 21-day quarantine and should be vaccinated. 
They are also required to undergo six compulsory tests during the period followed by a week of self-monitoring.
Currently, 36 quarantine hotels with 10,000 rooms are available, ranging in price from around HK$500 for Silka Seaview Hotel's standard room per night to HK$49,500 a night for the Landmark Mandarin Oriental's "entertainment suite". 
The median price is around HK$1,300 per day, according to the daily price calculations published in the HK Quarantine Support Facebook group. But demand is much higher than supply, and hotels are regularly fully booked.  
Travelers who make it into the city are shocked at the poor condition of Hong Kong's quarantine hotels, and social media is rife with complaints and photos of hair in sinks, trash on the ground, bloodstains on sheets, moldy walls, dirty air conditioners and even a used condom wrapper under a bed. 
Eric Wishart, a journalist who was quarantined in Hong Kong from Sept. 4 to Sept. 25, was faced with similar problems. He said he found used slippers and a discarded condom wrapper under his bed.
But one of the biggest complaints is about the quality of food.
"The food provided every day was awful," Lau said, describing her meals as "leftovers" and as one piece of chicken or beef in a "weird sauce with a few corn or onion granules and some rice placed in the same box."
"It is really difficult to give more detail on how the sauce tastes. In short, it is not good...I have paid over HK$10,000 for a 21-day quarantine including daily meals.But there was only one scheme provided by the hotel. I cannot choose another scheme with better food. My friends told me that in other hotels, travelers can choose better schemes with higher prices," she said.
The government requires quarantine hotels to provide three meals a day to guests.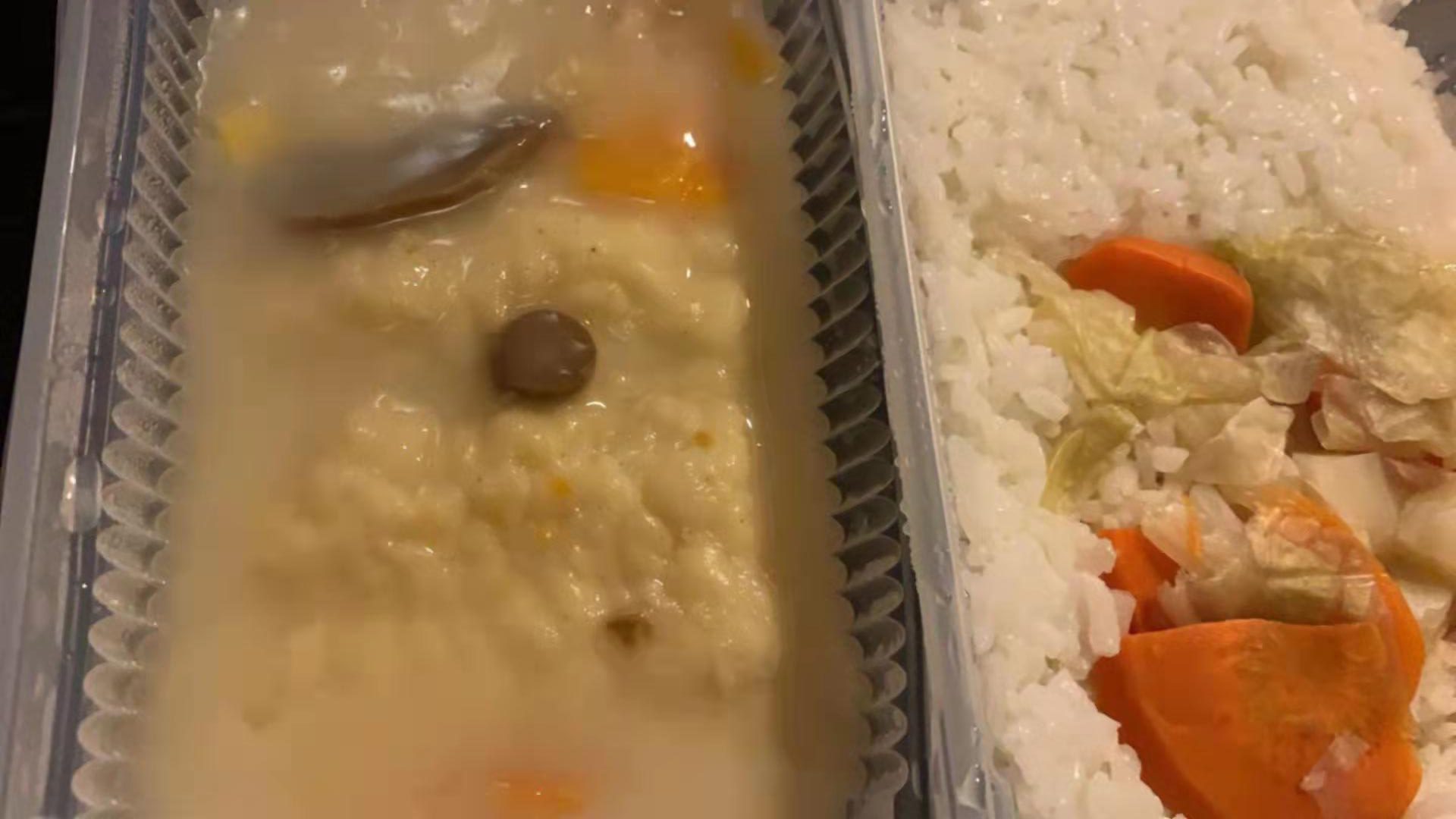 "There are no vegetables and fruit as well. I must use Foodpanda to deliver them if I want to eat. When I was in quarantine after returning to Malaysia from Hong Kong last year, the fruit and vegetables were well provided. Government and hotels don't consider our health at all," Lau said.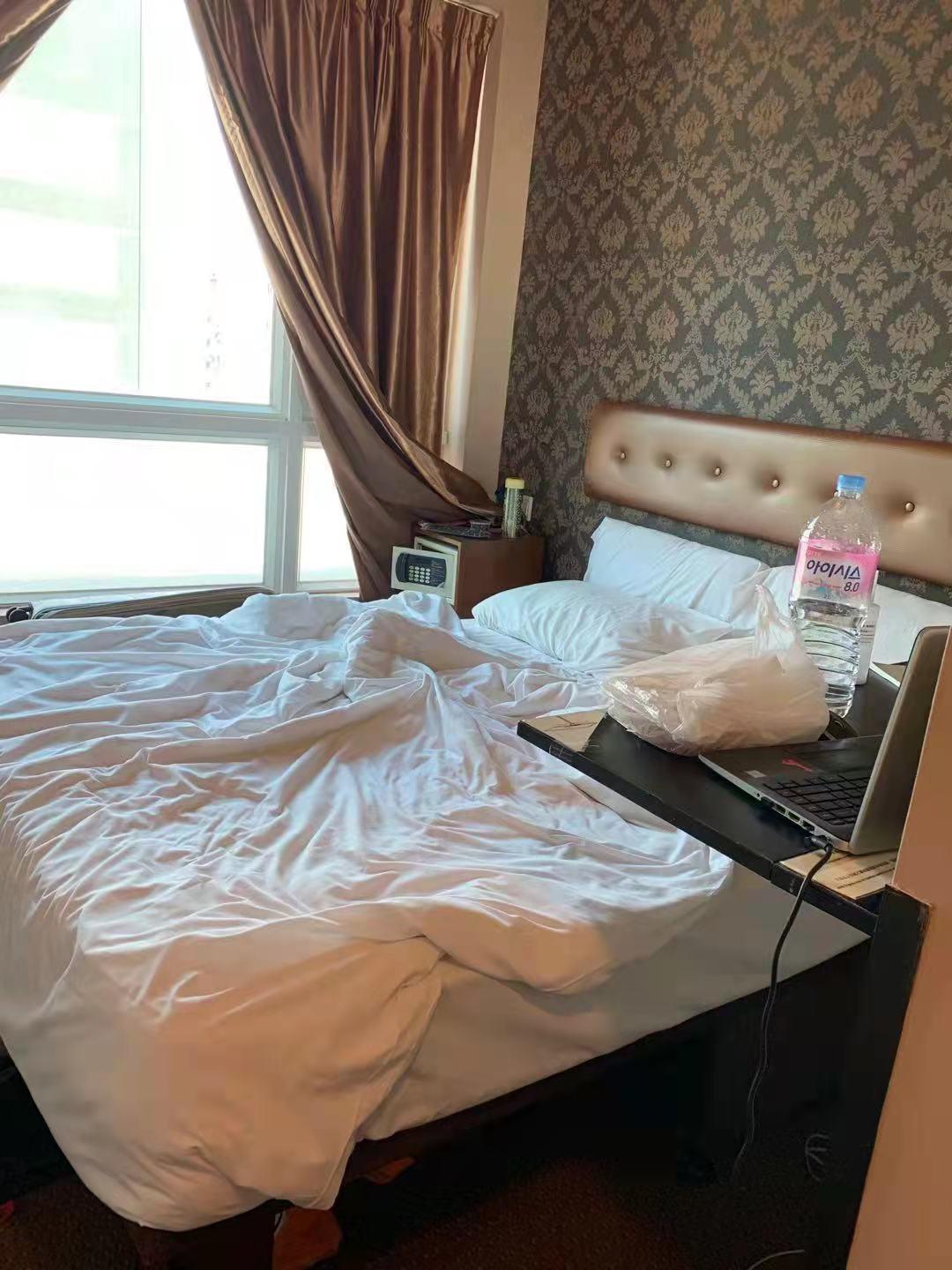 More than 50,000 people have joined the Facebook group "HK Quarantine Support Group", with long threads both criticising and praising the hotels. 
"Filthy overpriced hotels, bad service and bad food - shame on Hong Kong. My heart aches what I have read below and I feel sorry for all of you who had to go through this," read one member's post.
Another member complained about the same hotel Lau stayed in. "Avoid to stay if you can," read the post. The user lamented about bloodstains on bedsheets, a lack of tables and chairs among others.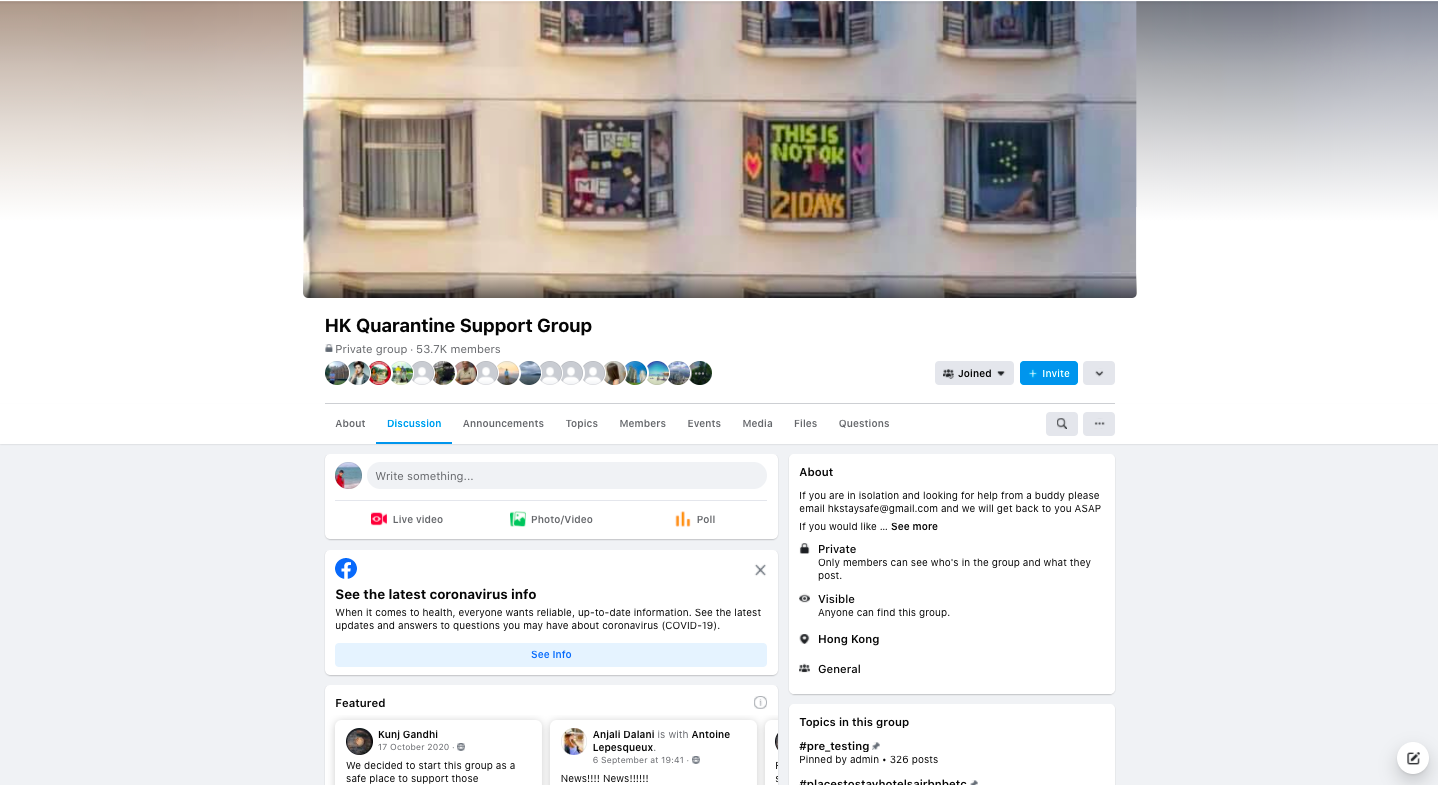 Ashley Niu, a traveller from the mainland who was quarantined for seven days in the Best Western Plus Hotel Kowloon, complained about a dirty room.
Niu said she could smell guests in other rooms smoking cigarettes. "The smoke alarm went off, but the service counter did nothing after receiving my report, neither helping me fix the ventilation system nor stopping the smoking guy," she said. 
"The alarm always sounded late at night, disturbing my sleep," she said. "During my quarantine, the fire alarm rang at least four times."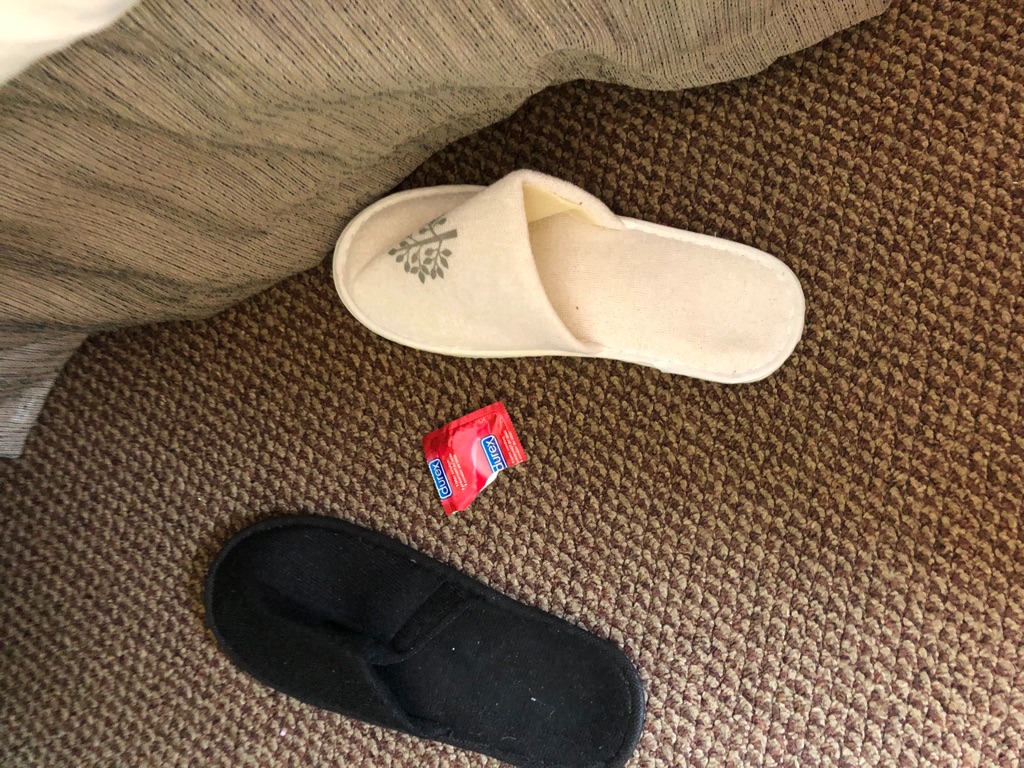 "On the first day I came to the hotel, the power supply was broken. It was not repaired until the next day, and the air conditioner can only blow cold air of 20 degrees Celsius, which cannot be turned off or changed," she said, adding that it made her room too cold.
Henry*, a manager at one of the quarantine hotels who requested that his name and workplace not be disclosed, said they could not provide any help if any electrical appliance was not functioning, including an air conditioner or refrigerator.
"The Department of Health forbids us doing anything that may make the workers contact with the guy in quarantine.  And there are too many people waiting to have a room for their quarantine. Even after the guest has left, we have no time to repair, because the next guest will come very soon," the manager said.
Both Best Western Plus Hotel Kowloon and Ramada Harbour View did not respond to requests for comment.
Some travellers have said their experience in quarantine hotels was good. Fiona Li, a college student from the mainland studying in Hong Kong, said she booked a decent hotel at an affordable price for her quarantine at the  Kimberley Hotel. 
"Food is OK but of course quite expensive. It is approximately HK $280 per day," Li said, " but the facilities and the environment were really good. Everything worked and the room was really clean and comfortable."
*Based on the request of the interviewee, the name of the manager and the hotel will not be shown