Cleaners asked to clear debris of fallen plants under Typhoon Kompasu
By: Tracy Leung

Edited by: LI Chak Ho Samuel

2021-10-13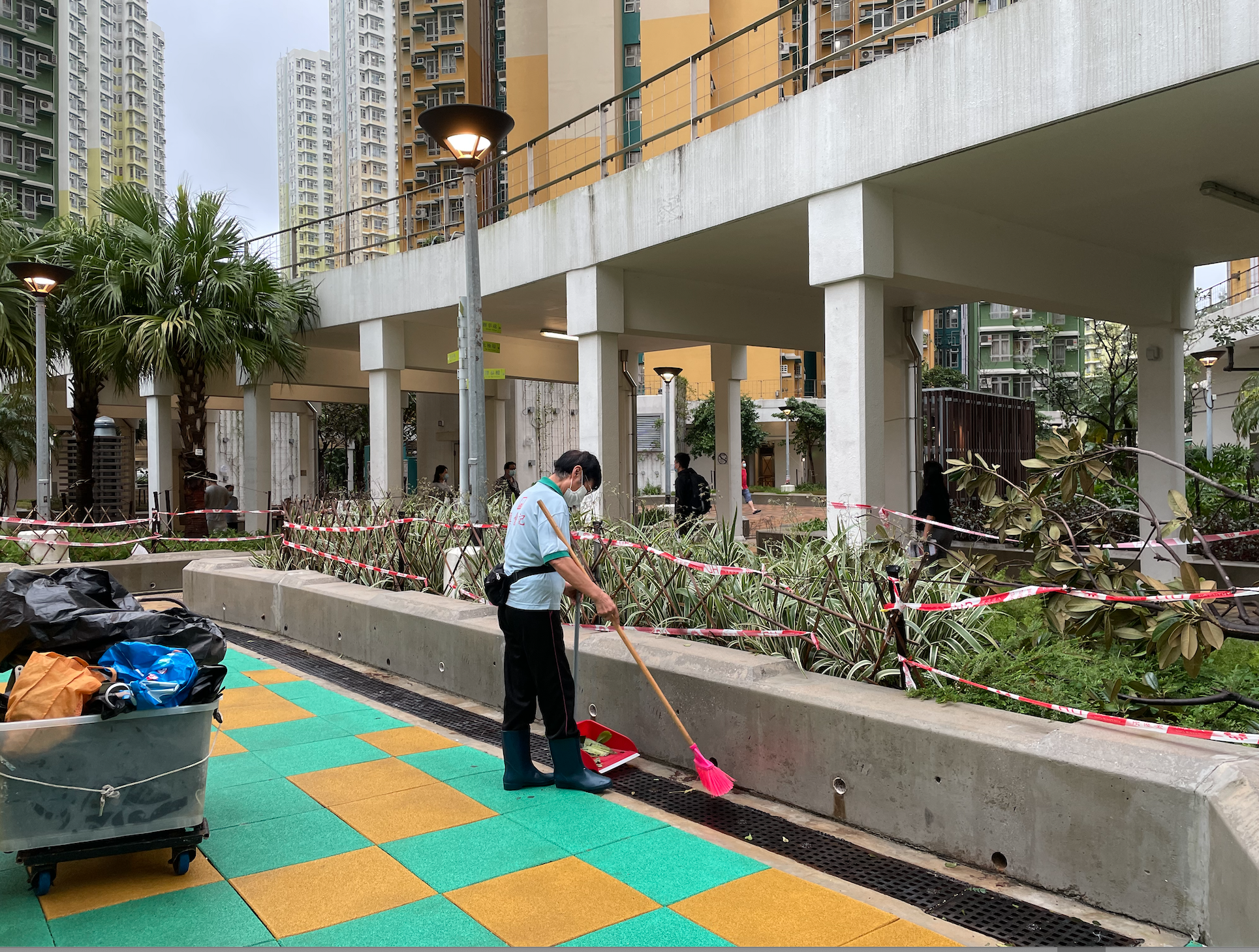 Safety concerns arose as cleaners were asked to clear plant debris while Typhoon Kompasu was striking Hong Kong. 
"I am afraid to work because there are so many trees in this estate, but my manager told me to avoid them and continue working," said Hong Xiujuan, a cleaner from Chun Wui Kee Company Limited. 
Typhoon Kompasu skirted around 400 kilometres away from Hong Kong in the early hours today. The Hong Kong Observatory hoisted the Gale or Storm Signal No. 8 until 4.40 pm and recorded sustained wind speeds of up to 120 kilometres per hour.
Hong said her cleaning company told her to clean up the leaves and branches of fallen trees. The company cannot be reached for comment.
At 9.15 am, a 5-meter tree collapsed and fell on three vehicles at the open parking lot at Tung Tau Estate in Wong Tai Sin, local media reported.
As at 4 pm, the 1823 Government Call Centre received 72 reports of fallen trees, according to a government press release.
The Labour Department states in its Code of Practice in Times of Typhoons and rainstorms that employers should give "prime consideration to the safety" of staff on duty and provide equipment such as "safety helmets with chin straps, raincoats and waterproof safety boots." 
"The cleaners should not be working actually. The fallen trees in the estate will be handled by the engineering and gardening group of the Housing Authority after the typhoon," said Lam Wai, a district councillor of Kwun Tong.
"I think the government could monitor how the commissioners arrange jobs for their workers but they could not intervene actually, '' Lam said.
Hong Kong was lashed by two typhoons this week. LionRock, which struck the city last week from 500 kilometres away, left at least 14 injured. The Observatory also raised the No.8 warning.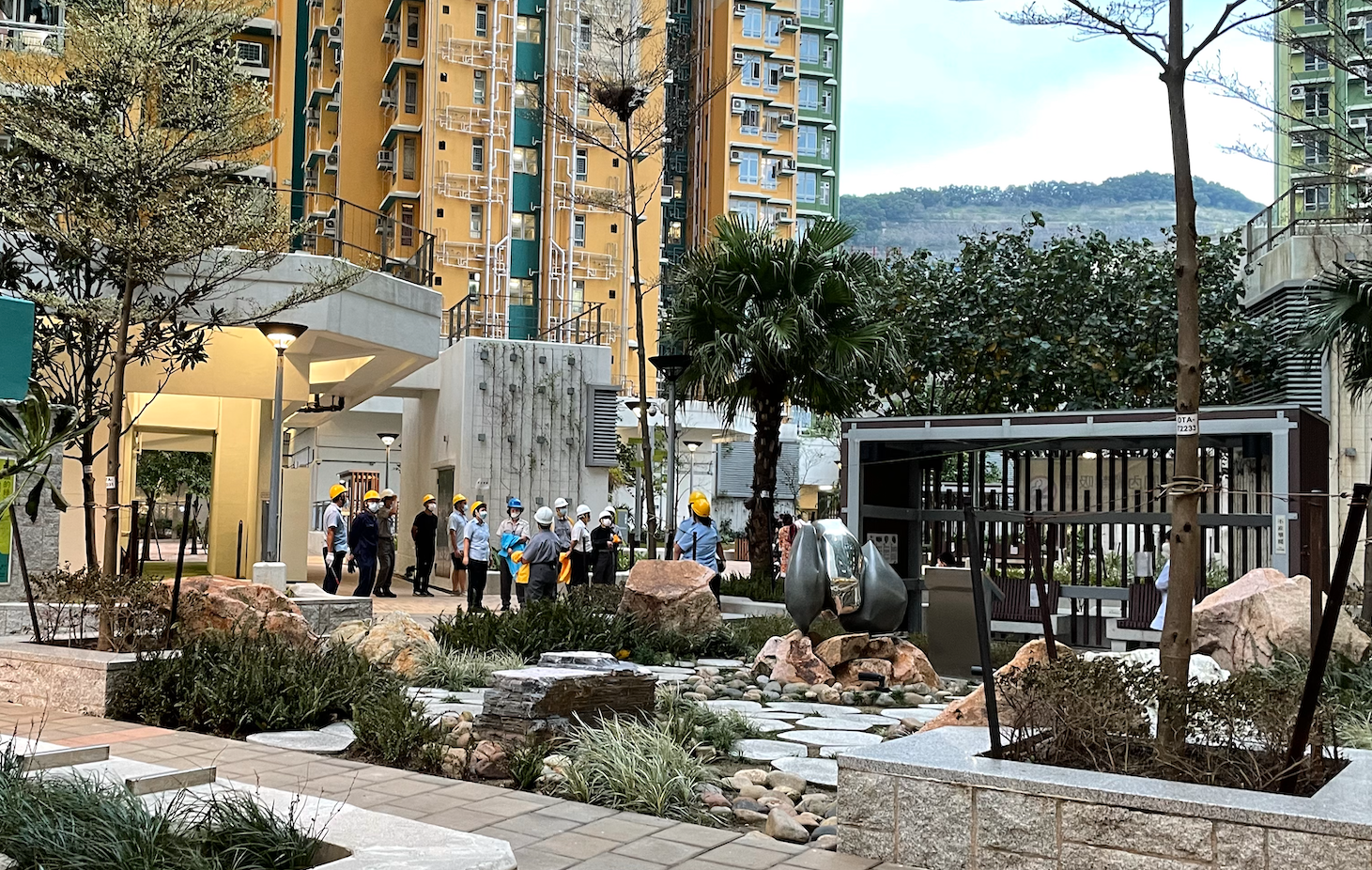 A total of 63 people were injured or killed due to tree failures in the period of 2018 until June 2021, an official reply to the Legislative Council in July this year said.
"All the stakeholders should follow the emergency rules under the special conditions for safeguarding the interests of themselves and the workers," Lam said.