Home and Away football tournament raises funds, awareness of plight of Hong Kong's refugees, asylum seekers
By: Malick Gai

Edited by: LI Chak Ho Samuel

2021-10-15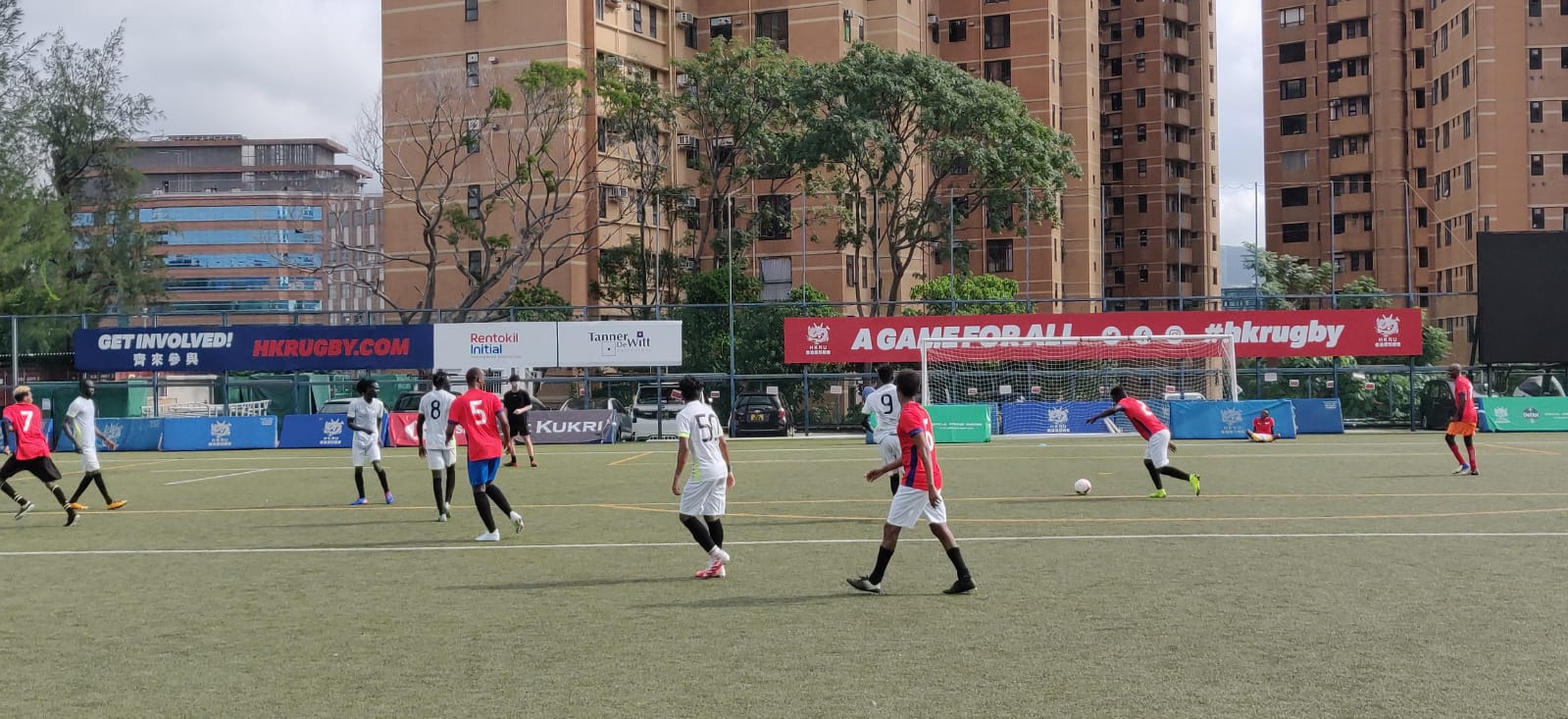 Sixteen local football teams made of refugees, asylum seekers, NGO volunteers and corporate workers kicked off a charity tournament yesterday in King's Park to raise awareness and funds for local charity Branches of Hope.
The Home and Away tournament winners, My Medicare & Turtles, were composed of players from the general public.
Players for The Vine All Stars, Arise United and United FC are mainly refugees and asylum seekers. The team Stop Trafficking of People are volunteers from Branches of Hope. Another four teams are mostly made up of investment bankers and law-firm workers.
"We could all be refugees at some point, we should accept everyone as human," said Assan , who doesn't want to reveal his full name, captain of the The Vine All Stars.
The tournament, organised by Branches of Hope, which works with the vulnerable and marginalised in Hong Kong, is the fifth since 2014 and the first in four years because of the pandemic and difficulties in finding a venue.
The tournament has so far raised HK$150,000, which will mostly go to refugees and asylum seekers to subsidize their education and rent allowance. Teams from the public were required to raise a minimum of HK$6,000 to participate.
"The support by the government is insufficient. We need to live properly too, with good accommodation and shelter," said Ousman, who doesn't want to reveal his full name ,player for The Vine All Stars.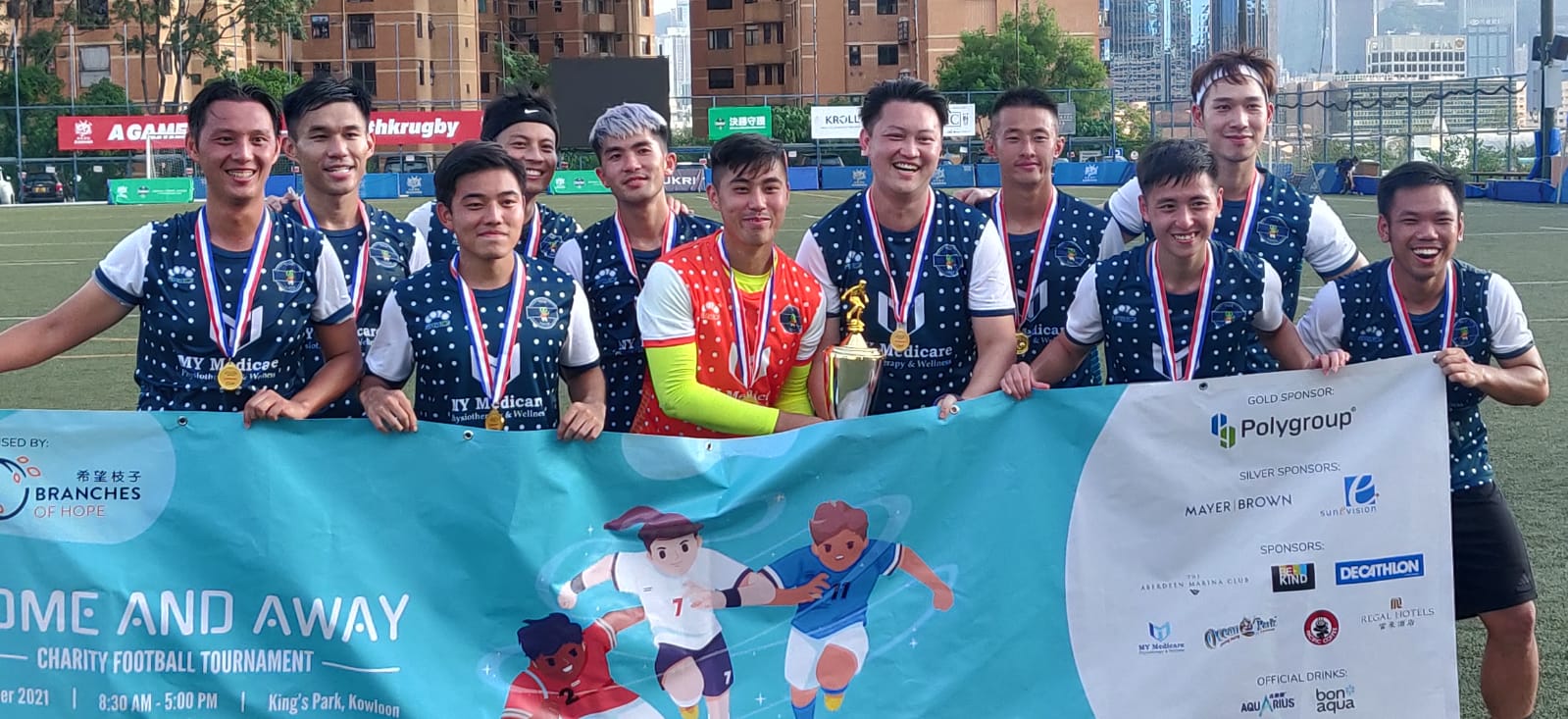 "Lack of opportunities, lack of rights: they're being denied the rights to flourish and that motivates me to remove all these barriers for them to grow," said Aman Yee, Executive Director of Branches of Hope.
Hong Kong is not a signatory to the 1951 Convention relating to the Status of Refugees, and has no legal framework governing the granting of asylum. The Hong Kong government took over the screening process from the United Nations High Commissioner for Refugees in 2014, the UN refugee agency that used to handle claims, and the local government now manages all applications.
Over the last 12 years, only around 1% of asylum seekers have had their applications accepted in Hong Kong (compared to the global average of about 34%). The most recent count for the number of claimants stands at 13,000 in Hong Kong.
Nicole Parvis, 10, volunteered at the match with her mother, Lindsey. "Remember that no matter what their story is or where they come from, you should always have to be kind to people and be their friends," Parvis said.