Court of Final Appeal rules joint enterprise inapplicable to unlawful assembly and riot
By: Jayde Cheung

Edited by: CHAN Sze Ching

2021-11-05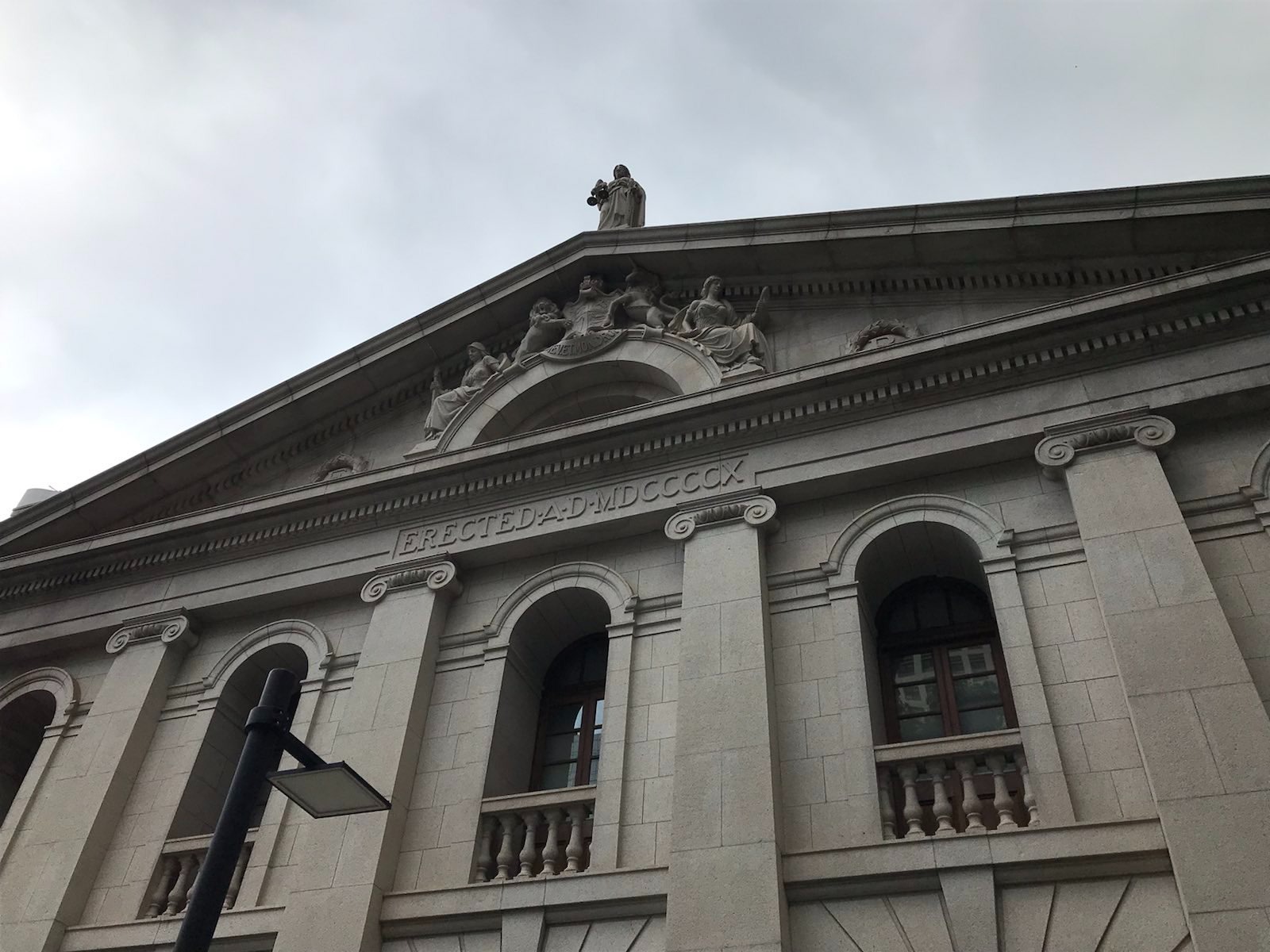 In view of riot charges against Tong Wai-hung and To Elain in July 2019, The Hong Kong Court of Final Appeal held that defendants absent at the scene of an unlawful assembly or riot cannot be found guilty grounding on the "taking part" element.
As the centrally important element of the two offences, "taking part" in criminal assembly is required for conviction to riot and unlawful assembly. While the element cannot be overridden by the doctrine of joint enterprise, the presence of defendants in the criminal scene is not legitimate to convict them with unlawful assembly or riot. 
According to the judgement, application of  the joint enterprise on unlawful assembly and riot will "give rise to duplication and possible confusion" without fulfilling the element of "taking part" in the criminal assemblies.
The Court of Appeal also held that people taking part in an unlawful assembly or riot may not share an "extraneous common purpose", so this is not a legitimate reason to convict defendants of the two offences. 
However, defendants who are proved to have participated in or encouraged any criminal assemblies by words, signs or actions are counted as "taking part" in the offences. They can be convicted under secondary and inchoate liability offences, applicable to anyone presented or not at the criminal scene.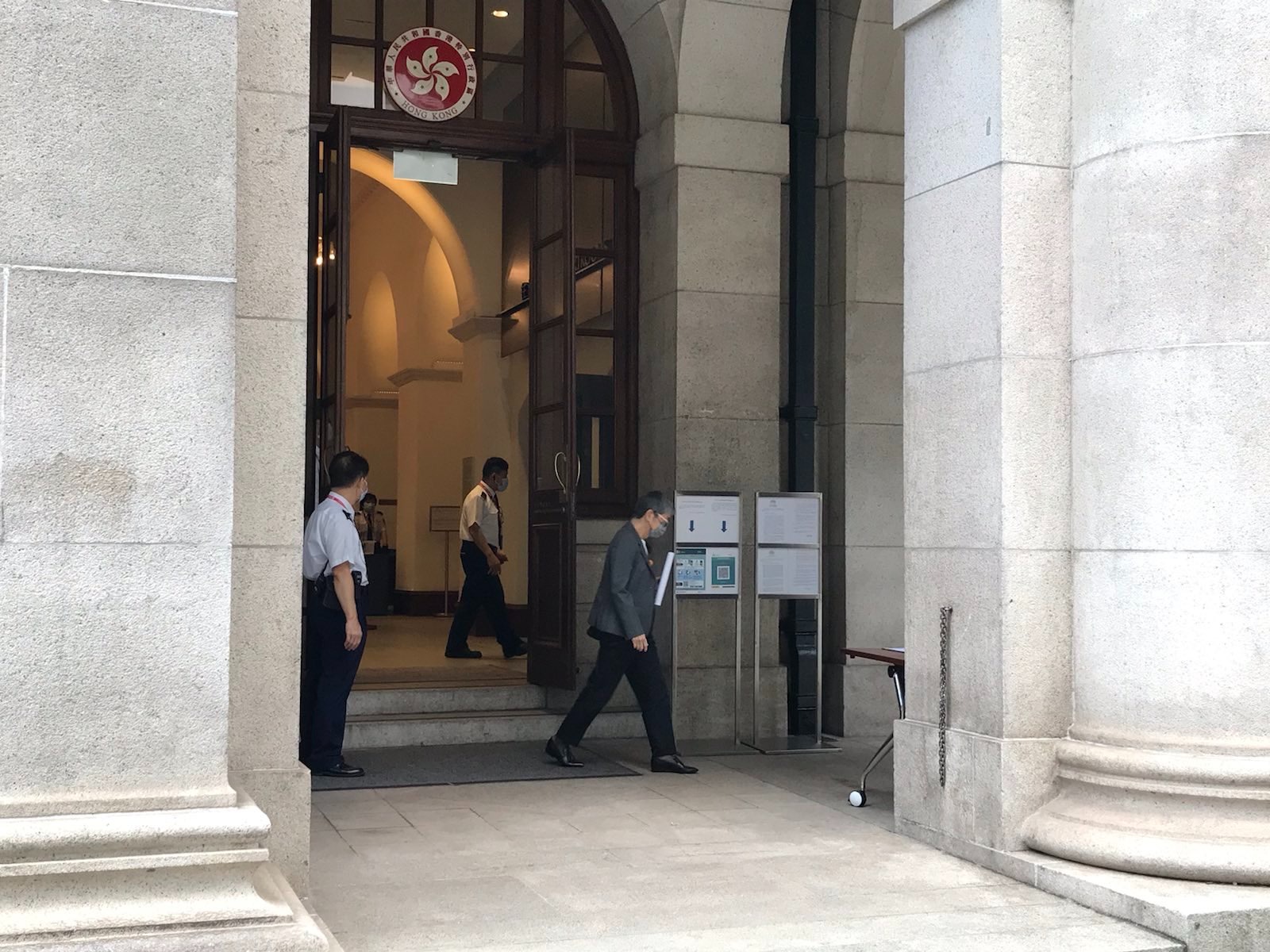 Tong and To were accused of taking part in a riot in the area of Des Voeux Road West in Sheung Wan on 28 July 2019, but found innocent on 24 July 2020. The Department of Justice then asked the Court of Appeal of the High Court of Hong Kong to clarify whether joint enterprise in common law is applicable to riots and unlawful assemblies, in which defendants can be found guilty even if they are absent from the criminal scene. 
On 25 March 2020, the Court of Appeal held that joint enterprise is applicable to unlawful assembly and riot, while accessory should be held punishable to the same extent as principal offenders. Tong then applied for appeal to the Court of Final Appeal.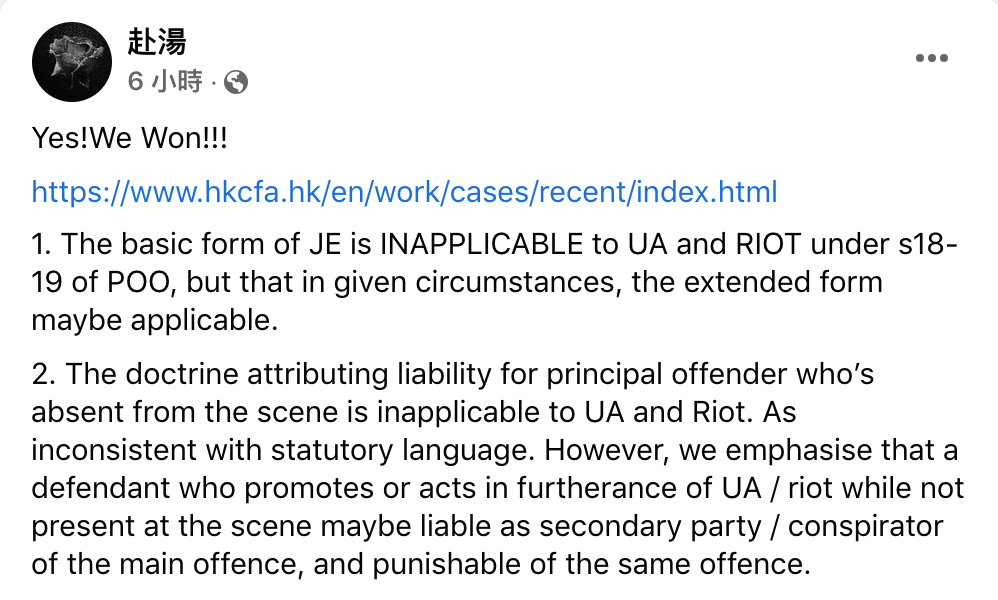 Tong and To told The Young Reporter that the result restored the original intention of the Public Security Ordinance. Although the judgement did not change the macro environment, they successfully defended what they wanted through actual deeds. 
"One's power is limited, but if there are many people who stand firm in their faith, there will be hope for Hong Kong," they said.  
The court dismissed Lo Kin-man's appeal against the conviction of riot during Mongkok civil unrest in 2016, since Lo endangered the public peace and satisfied the requirement of common purpose of conducting himself "in a disorderly, intimidating, insulting or provocative manner", according to the court.