Netflix anime series Arcane ends season one on a high note, confirms its next chapter
By: Lokman Yuen

Edited by: LAI Tsz Ching

2021-11-22
Netflix original series, Arcane, released its last three episodes on Saturday to overwhelmingly positive reviews. Scoring full marks on IGN and Rotten Tomatoes and a high 9.4/10 on IMDB, Arcane confirmed on the same day that season two is in production.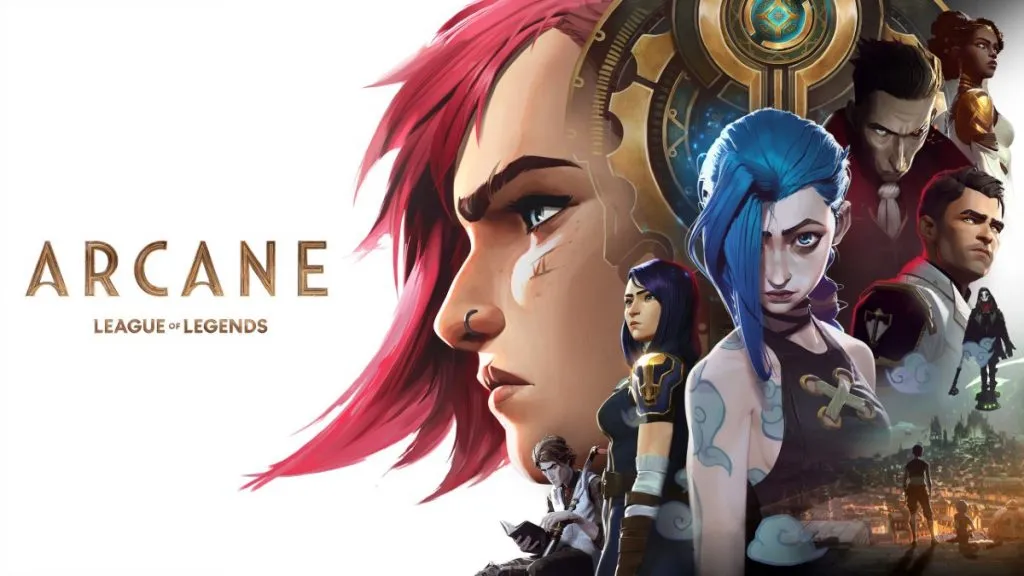 The animated series, based on the popular multiplayer online game League of Legends, surpassed the drama series Squid Game as the most popular show on video streaming platforms in more than 50 countries.
The fantasy series, based in twin cities Piltover and Zaun, tells the origin stories of several characters from the game in a first for the video game company, Riot Games.
Riot Games CEO Nicolo Laurent announced that the production of Arcane season two had already begun just two hours after the release of the final episode, saying the new season will not be released in 2022.
Riot Games promoted the series all over the world, including The Arcane Experience Exhibition in a cafe in Seoul as well as a promotional video displayed on Dubai's iconic skyscraper Burj Khalifa.
French production company Fortiche used digitally hand-painted backgrounds and texture on the characters and mixed 2D animation and 3D animation.
Fortiche's involvement in Riot Games's video production goes back to the 2014 music video "Get Jinxed" and 2018 League of Legends's virtual girl group K/DA's music video "POP/STARS", which has gained more than 450 million views on YouTube.  
Riot Games is a subsidiary of Chinese company Tencent. Its viral online game, League of Legends, has gained US$1.75 billion revenue in the year 2020, with over 100 million active users logging on every month.
Leung Ming Hon, a Hong Kong fan of League of Legends, said he enjoyed the show because of the storytelling, animation and music. Through the TV series, he said he understood the background stories of game characters better than the in-game stories written in short  text.
"Those fight scenes are exciting and smooth, but what I really like is those small facial expressions throughout the film," he said.