Supporters shout banned slogans as pro-democracy defendants face trial
By: WANG Yichun

Edited by: Shameel Ibrahim

2021-03-01
Hundreds of people dressed in black shouted slogans outside Western Magistracy today as 47 pro-democracy activists faced "conspiracy to commit subversion" charges.
They belted out slogans such as "five demands, not one less," "no rioters, only tyranny," and "liberate Hong Kong, revolutions of our times," all of which were used during the 2019 protest but have since been outlawed under the national security law.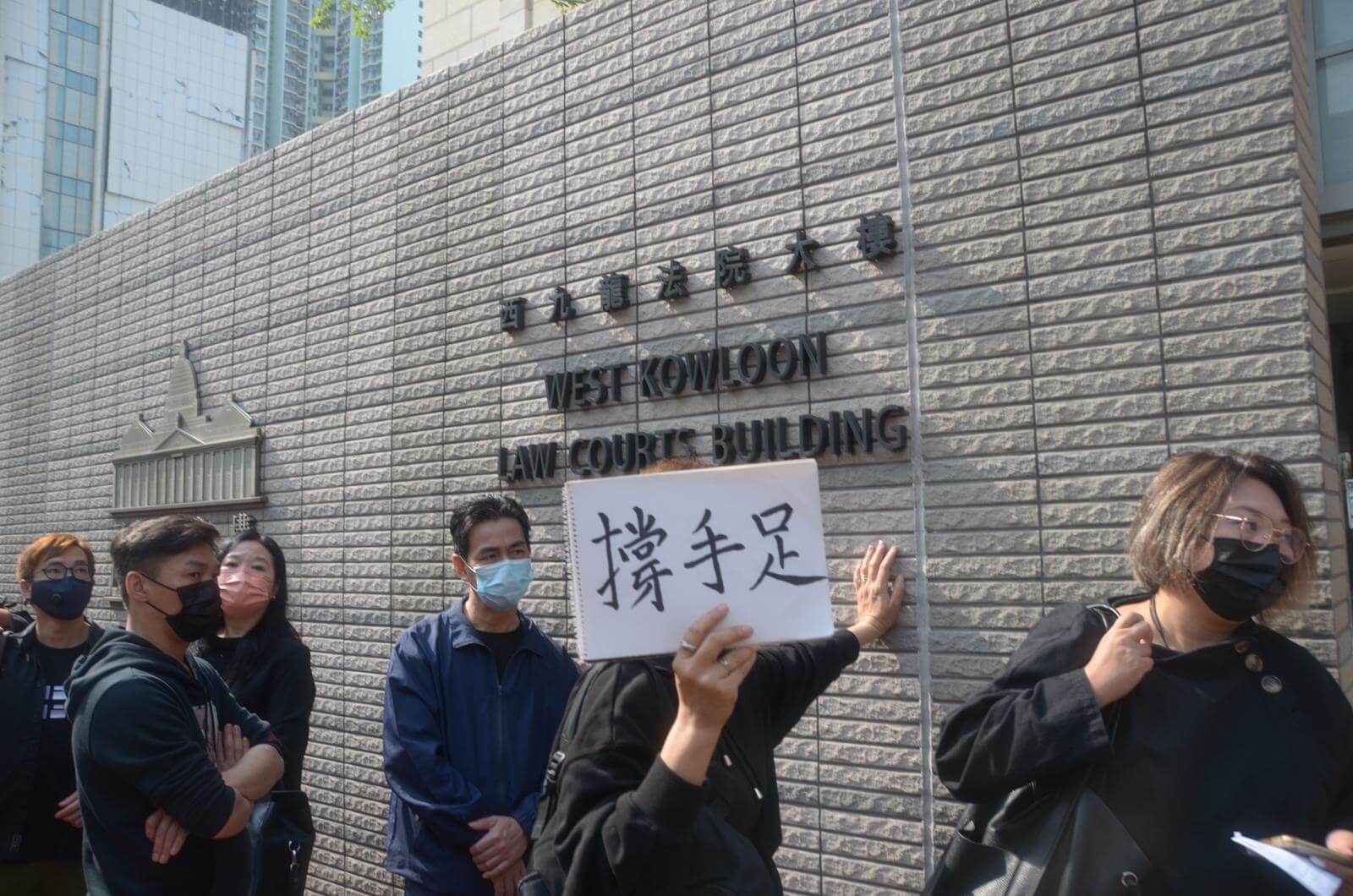 The defendants inside faced charges in connection with participation in the primary elections held last July, ahead of the Legislative Council polls. 
"The DAB [and] pro-Beijing parties organised the primary election too. It is very common in Hong Kong and other places, how can that be a crime?" said Emily Lau, a former legislator.
"I didn't feel lucky at all for not participating in the primary election. I prefer to be one of the 47 arrested," said Herber Chow, a pro-democracy activist as well as the CEO of the children clothing brand, ChickeeDuck.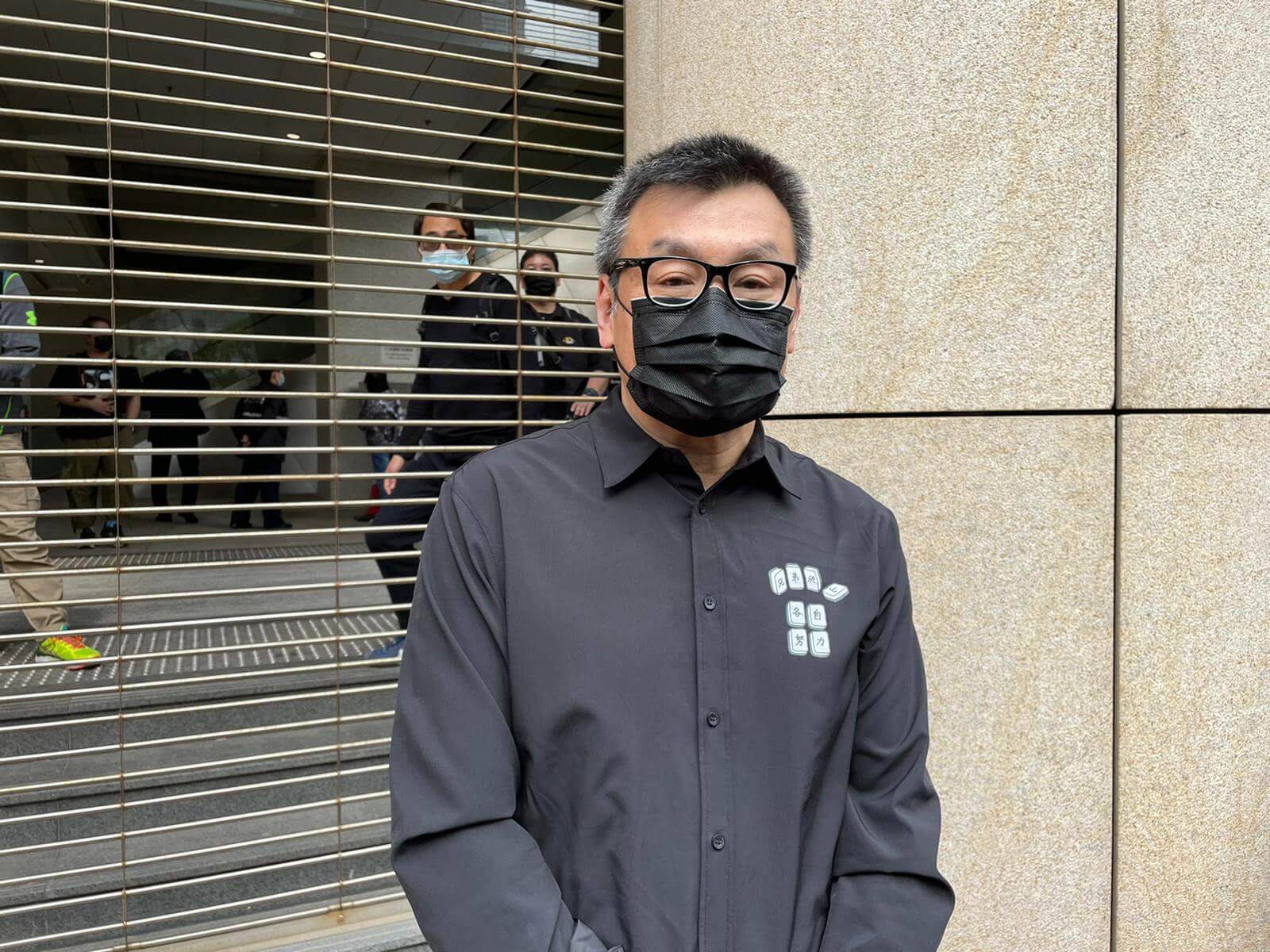 "It's the most ridiculous case in Hong Kong. We should be here to witness history," Mr Chow told The Young Reporter. He said some of those in the trial were his high school friends.
A 64-year-old woman, Alexandra Wong held a British flag outside the court building. "I hope the whole world will stand together with us for freedom. One dream, one world,"  she said.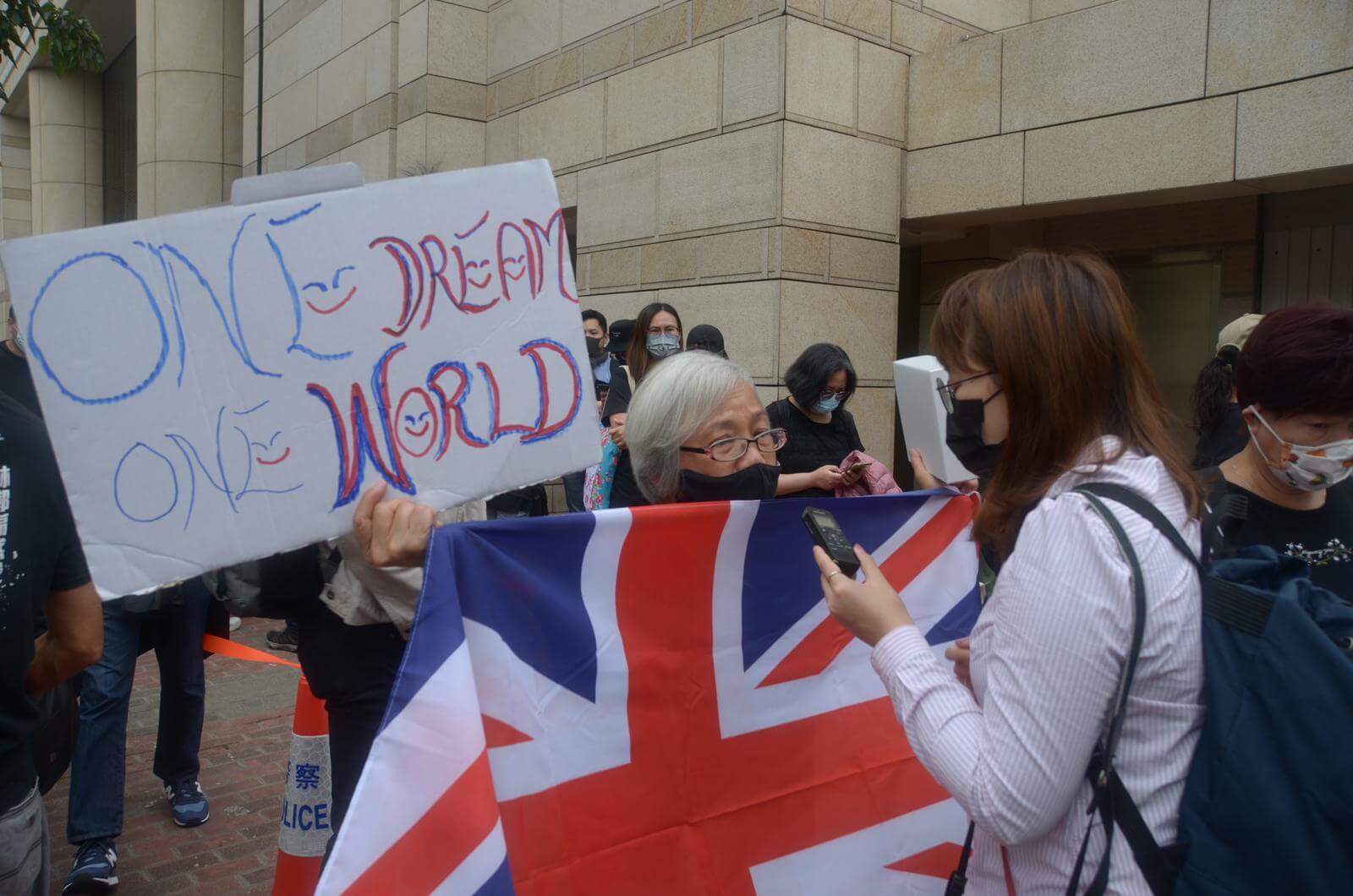 Among those waiting was 89-year-old Catholic cardinal, Joseph Zen. Like hundreds of others, he was unable to get into the building.
Trade unionists and members of the Civic Party held up the three finger salute in support of pro-democracy protesters in Myanmar.
A large number of police vans lined the street. Officers held up the purple flag this afternoon to warn the crowd that their slogans were in contravention of the national security law. They also raised the blue flag at one point to warn that the participants were holding an illegal gathering.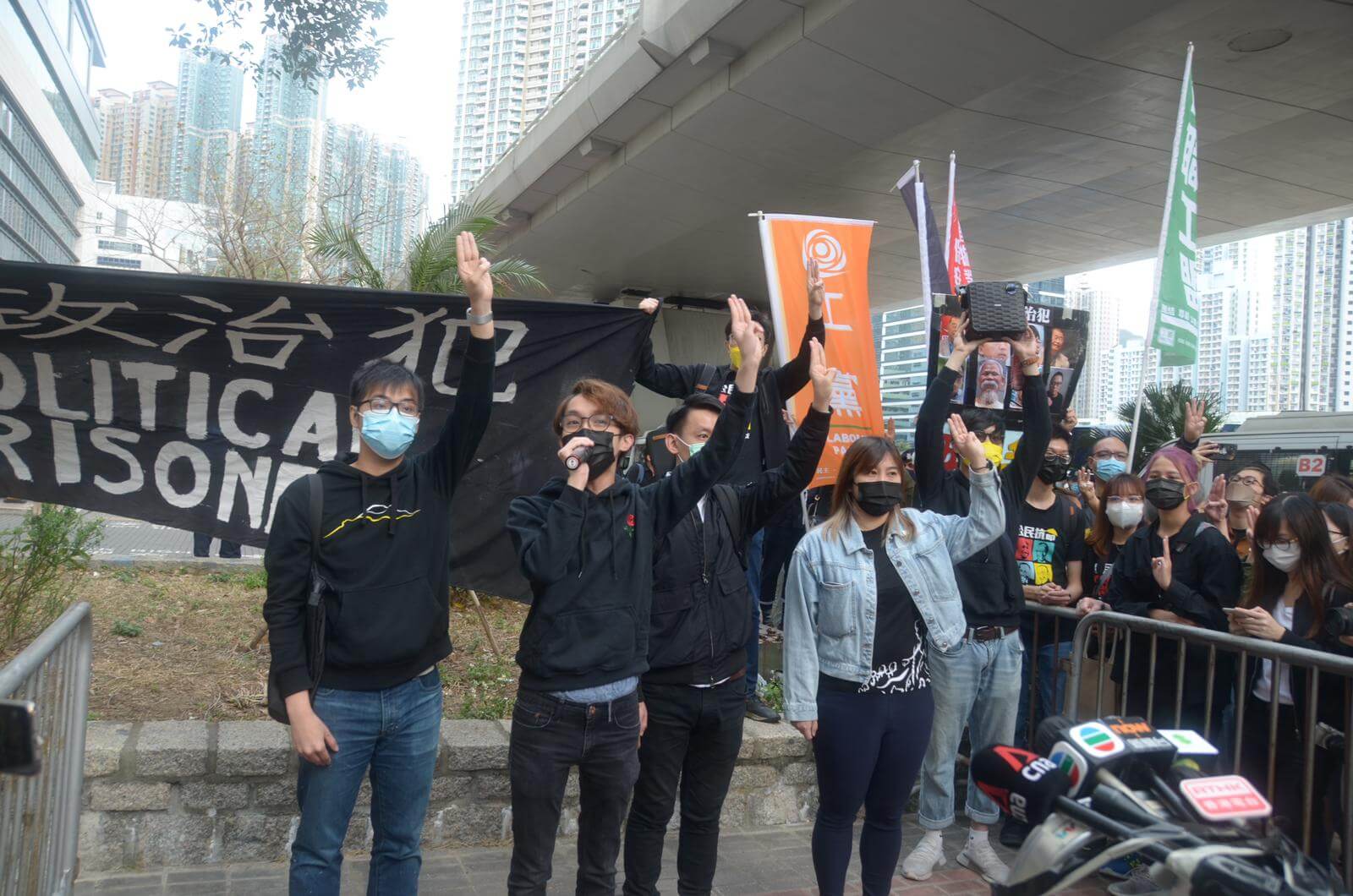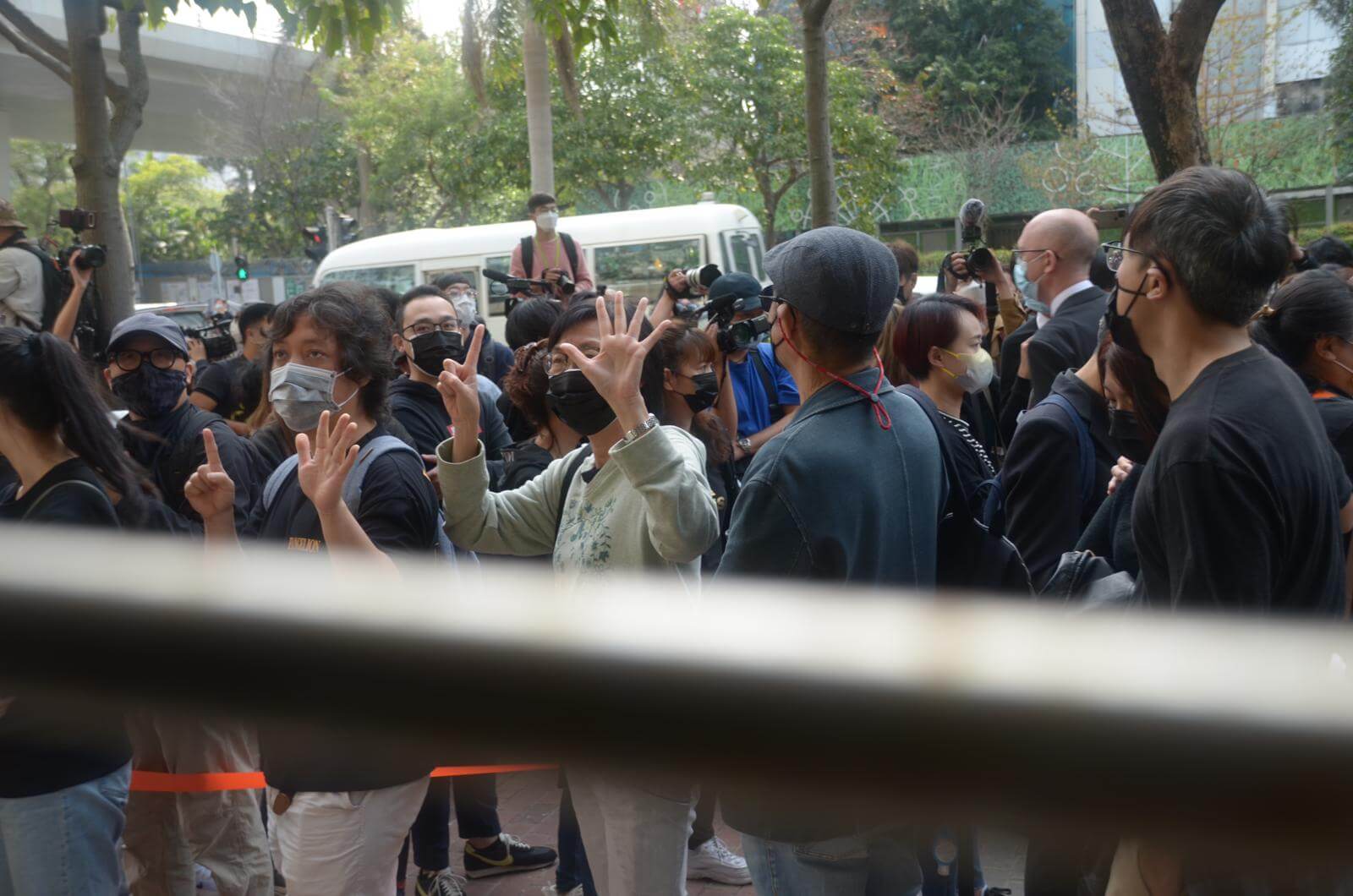 This case has also raised concern from the international community.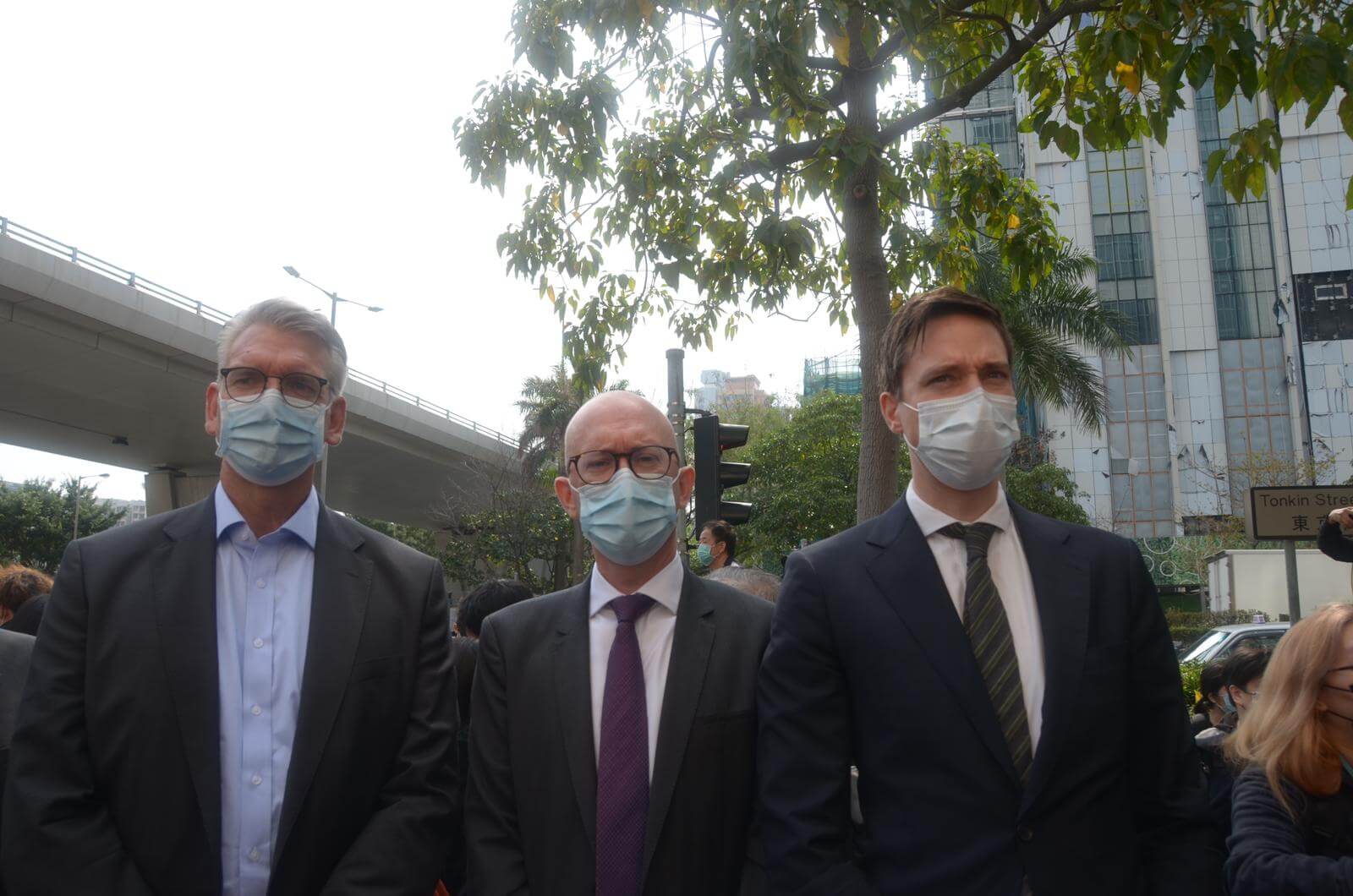 "We are here to show our concern for the 47 pro-democracy activists," said Charles Whiteley, officer of European Union in Hong Kong and Macau.