Court charges 47 pro-democracy figures with "conspiracy to commit subversion" under national security law
By: Sara Cheng

Edited by: Editor

2021-03-01
47 people from the pro-democracy camp attended a hearing at West Kowloon Magistrates Court today in connection with their participation in holding primary polls ahead of the planned Legislative Council election last year. They face charges of "conspiracy to commit subversion" under the National Security Law.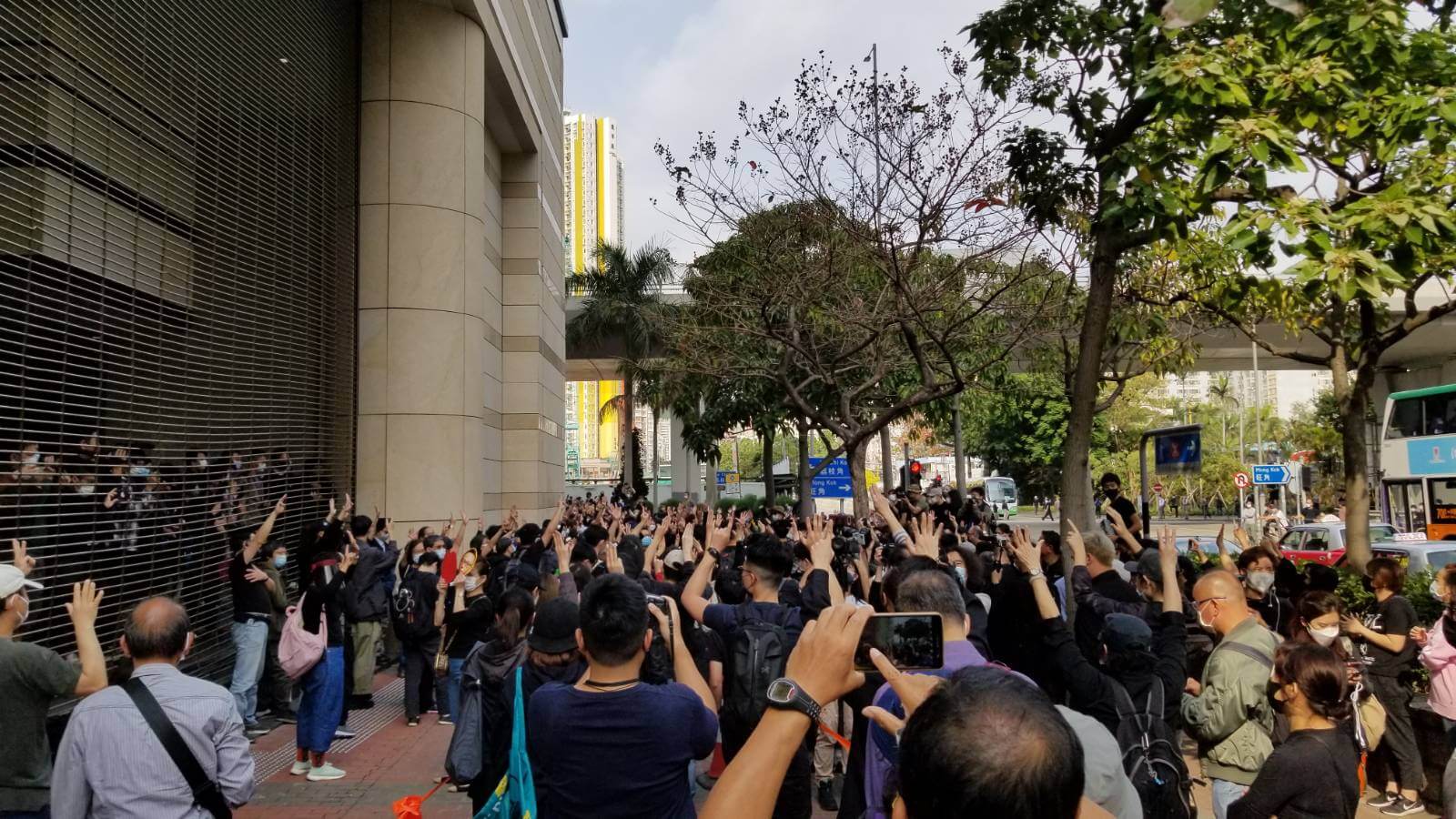 Former lawmaker Claudia Mo Man-ching, convener of Civil Human Rights Front Jimmy Sham Tsz-kit and others sitting on the bench waved at those in the dock, including Gwyneth Ho Kwai-lam and Lam Cheuk Ting. Before the hearing began, one of the accused, Ms Ho stood up and shouted that she had not met her lawyer.
The first defendant, former legal academic, Benny Tai, 56, was accused of promoting "an agenda to obtain a controlling majority" in the Legislative Council. The prosecution argued that Tai's '35+' campaign aimed to paralyse the government by getting Legco to indiscriminately refuse to pass the budget and ultimately to cause the dissolution of the Council and the resignation of the Chief Executive.
Tai's "mutual destruction" agenda, the prosecution said, was a conspiracy to "seriously interfere in, disrupt or undermine the performance of duties and functions of the government".
Mr Tai, along with ex-lawmaker Au Nok-hin and members of the now-disbanded group, People for Democracy including Chiu Ka-yin Andrew, Chung Kam-lun and Ng Gordon Ching-hang, allegedly conspired with the rest of the defendants who participated in the primaries.
More than 600,000 people voted in the primaries held last July, but the Legislative Council election was postponed for a year because of the Covid pandemic.
The police also alleged that Gordon Ng, 41, initiated a 'Say No to Primary Dodgers' movement, which directed readers of their articles to vote in favour of their stance in the primaries.
The defendants' activities such as crowdfunding, nomination and holding press conferences are cited as evidence for conspiring to subvert the government.
Chief Magistrate Victor So Wai-tak, one of the six hand-picked magistrates by Chief Executive Carrie Lam Cheng Yuet-ngor, has adjourned the hearing until the end of May for further investigation including the collection of digital forensic evidence.