From Keyboard to Chopping Board
by Paulus Choy
Muslims own most of the Halal eateries in Hong Kong, and one of the city's oldest restaurants of this kind is run by a Muslim family.
Osman Wong Kar-yi is the owner of Wai Kee, a nearly 70 -year-old Halal restaurant in the Causeway Bay food market.  He aims to serve the Muslim community with authentic Halal dishes, just as his parents have done for decades.                                        
Nowadays, Wai Kee  attracts non-Muslims as well as Muslim customers. Osman's grandfather started the restaurant in 1939 because there were few places that were selling Halal food at the time.
But working in a kitchen is a sea change for Osman.  He  studied computer science in Canada, and began his career in information and technology.  He was once a manager at  computer giant, IBM. As a boy, he used to help out in his father's shop every weekend. Then his mum got injured.
The loving son did not want to end the family business, so Osman quit his job at IBM and now works full time at Wai Kee.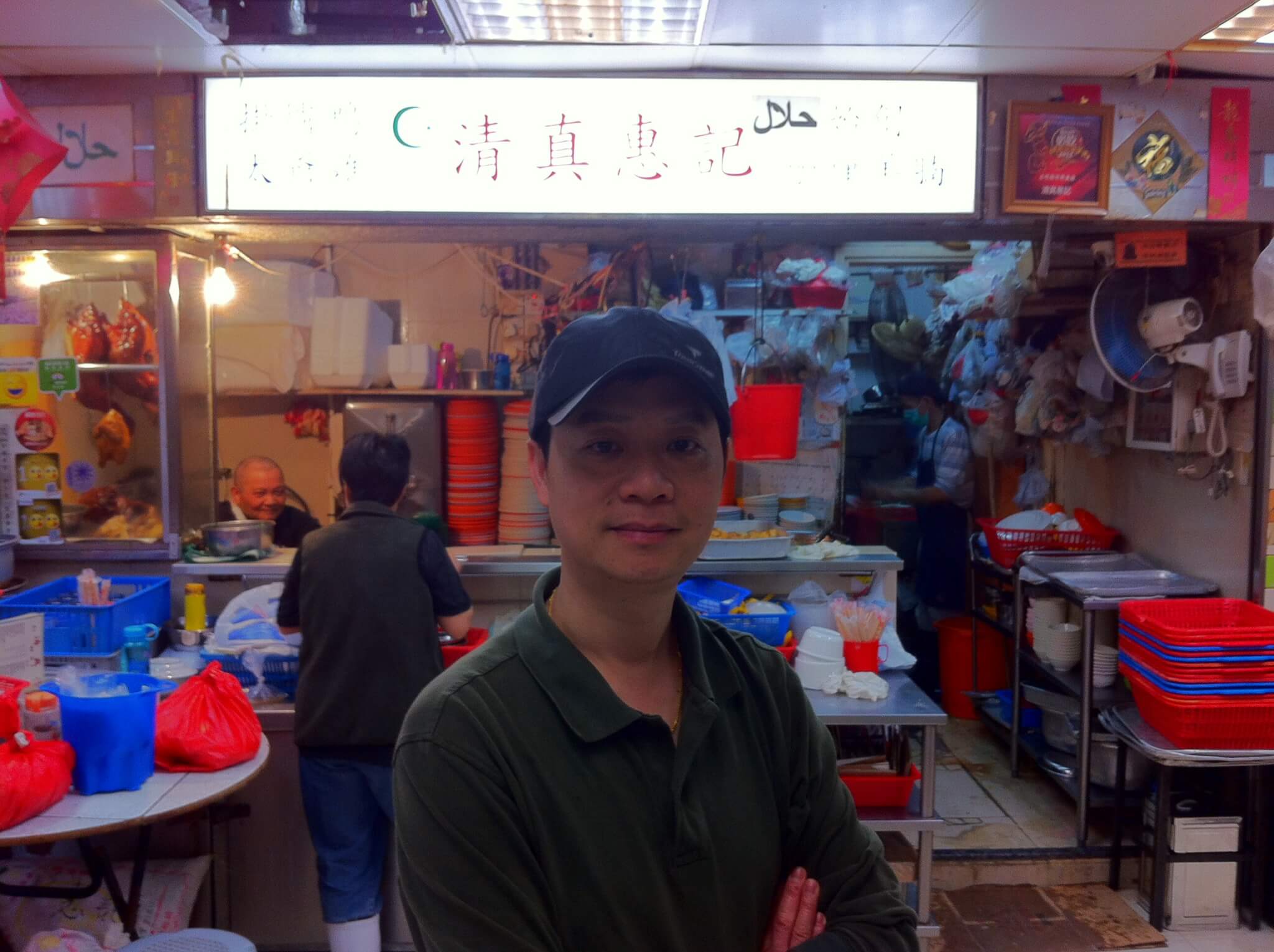 "My daughter asks me why I don't wear a suit to work anymore," he said with a bitter smile.
But Osman still provides computer consultancy for his clients on the side.
"During a parents sharing event at my kid's school, they were startled when they knew I ran a hawker stall," Osman said. " I simply ignored these reactions and carried on. "
He has had to learn how to handle picky customers with eccentric personalities. One  customer, for example, complained to him about his food, wanting to have duck instead of chicken over rice.
"This particular man never has the money to pay for the food," Osman said, "so he often asks other customers to pay for him. These difficulties have taught the restaurateur how to take a different approach to the business and simply stay with the flow.
He had doubts about his decision to switch jobs at the beginning and was reluctant to take over his parents' business.
"I feel frustrated from the get-go because I don't know why I am still working in the stall," Osman sighed. Now he is fully committed to Wai-Kee because he is contented with running the shop.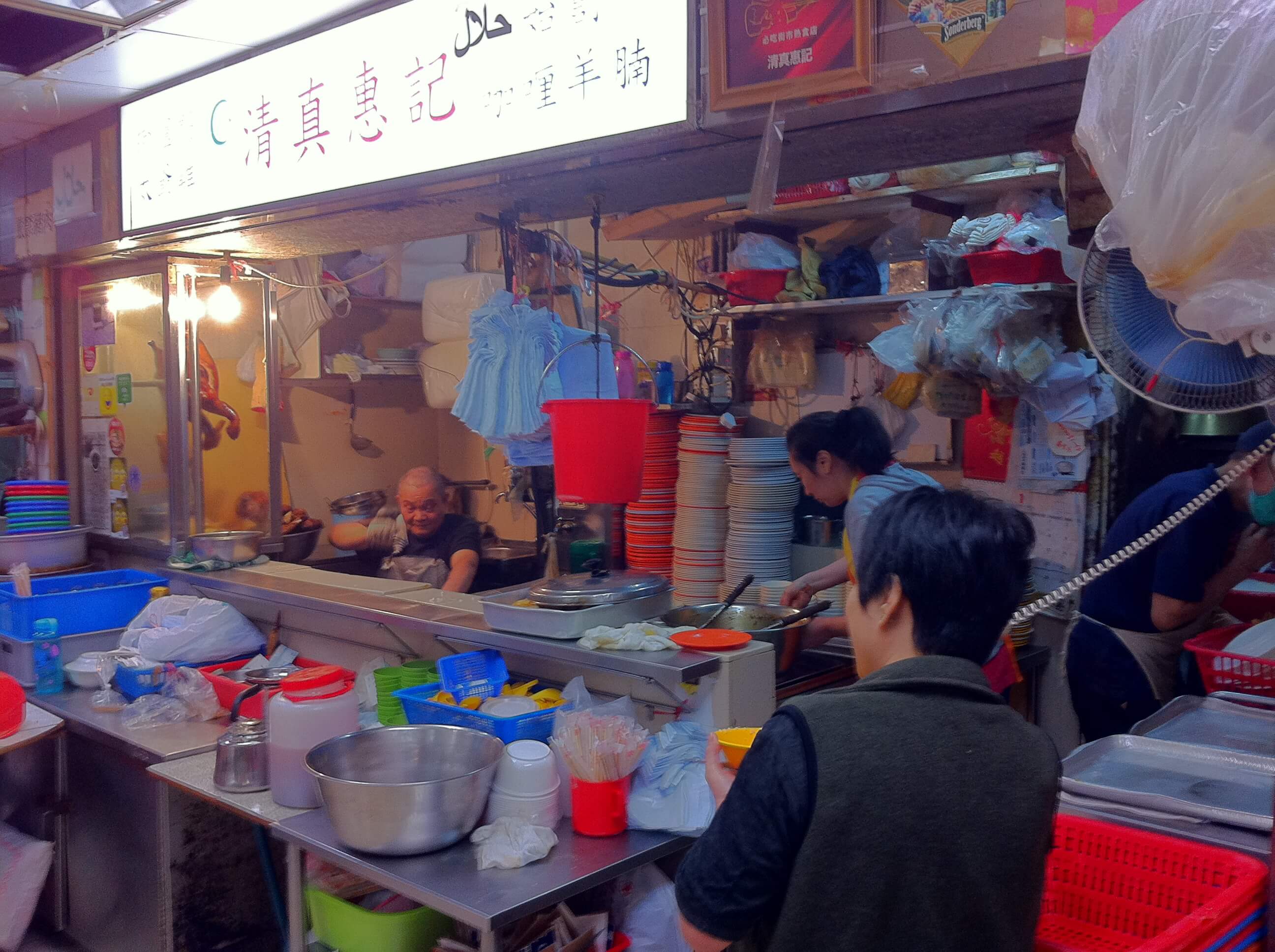 For many customers, a visit to Wai-Kee is  a trip down memory lane because they have been visiting  the restaurant for many years..
"I've been a regular [customer] for 20 years," Mr. Vicky said, as he and his son ate the famous duck curry..
Another frequent customer, Mr. Nawar, prefers Wai-Kee to other Halal restaurants because their chicken and lamb are better.
Osman's son also helps out at the restaurant whenever he can. As to the future of Wai-Kee, he is leaving that to his kids.
Wai-Kee  celebrates its 68th anniversary this year and Osman hopes there will be many more years to come.
(Edited by Alvin Kor)