Bid Farewell to the Last Urban Walled Village
by Nicki Wong & Melissa Ko
The remaining tenants of Nga Tsin Wai Tsuen packed their belongings and cleared their houses  in the largely abandonned and messy village. Most of the other residents had moved out already
They were ready to hand over their homes to the Urban Renewal Authority (URA).
Nga Tsin Wai Tsuen in Wong Tai Sin district has a history of more than 650 years. It is known as "the last walled village in the city". The URA calls it a chapter in Hong Kong's " lost history".   A conservation project began in 2007 to preserve three of the relics: Tin Hau Temple, the village gatehouse and an embedded stone tablet. The target is to complete the works in 2018-19.
"I think the whole village should have been preserved," said Mr Wing, who lives near Nga Tsin Wai Tsuen.
Although many residents and neighbours may share his view, conservation experts find little reason to keep the whole village.
"Since the development of Morse Park, living conditions in Nga Tsin Wai Tsuen has changed," said Wu Chi-wai, Legislative Council member for Kowloon East, and District Council member for Wong Tai Sin.
Nga Tsin Wai Tsuen, which means "overflowing prosperity" was
fortified against pirates and cannons in the 18th century.
Ten years ago, it was full of shops and street food stalls, or Dai Pai Dong.
"Had we started preserving the village then, it would have been worthwhile," he continued, "but now, I don't see any point in keeping it. Only eight blocks are left and that's not enough to represent the culture of the village," Mr. Wu said.
Most of the old houses in Nga Tsin Wai have been torn down and there are fewer and fewer villagers over the years. All that's left are rubble and the nearby construction waste.
Mr. Wu believed many people see what's left of Nga Tsin Wai Tsuen as just a squatter area. They have no strong feeling on whether the village should be demolished.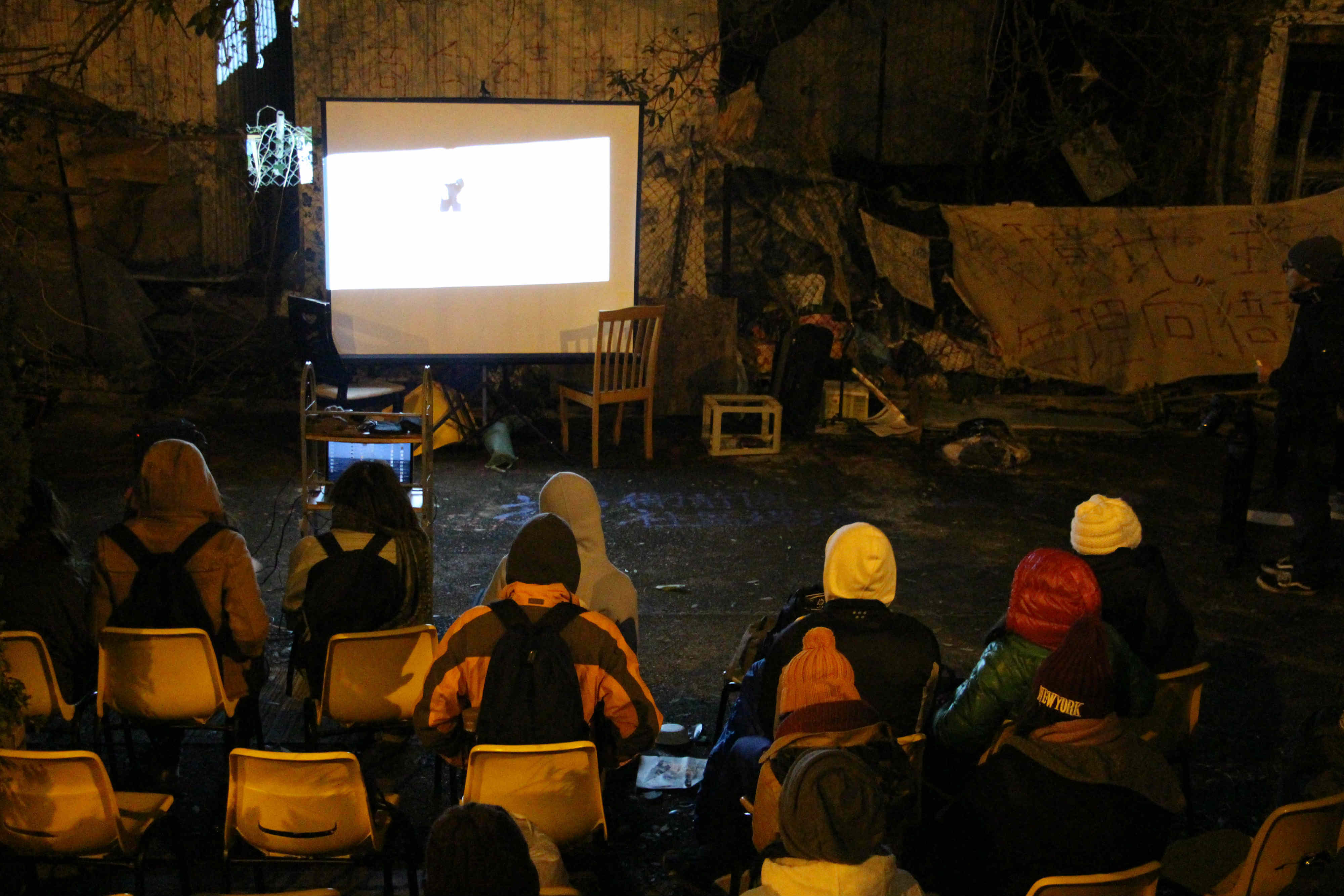 "What makes Wong Tai Sin district special is the concept of a community," he continued.. "We have the highest percentage of public housing in Hong Kong, which actually brings  harmony. But I don't see many connections between Nga Tsin Wai Tsuen and Wong Tai Sin."
"If conservation means preserving a culture or a concept, I don't feel that saving Nga Tsin Wai Tsuen can achieve that," said Mr Wu.
A day before the deadline to move out on January 24, the last two tenants reached a deal with the URA. That came only after a night of  resistence against forced eviction.
Initially, villagers were unwilling to leave because they thought the
resettlement programme provided by the URA was unreasonable. Their request for better resettlement  conditions was rejected, according to the village concern group's Facebook page.
Uncle Ng, an outdoor barber who has worked in the village for over 20 years,
said the preservation of the walled village was none of his business. He felt  he has
no right to either support or reject the redevelopment programme.
Dr Lee Ho-yin, an associate professor at the University of Hong Kong also believes that nostalgia alone is not a good reason for conservation.
"Cultural conservation should be about our living culture because that is relevant to us It should be about cultural enrichment," said the expert in architectural conservation. "Not all old things are worth conserving."
"[If the village] can create a new relevance and new benefit for the community, then we should conserve it," he said.
Dr. Lee thinks the decision whether or not to conserve an ancient village should depend on whether the buildings can be adapted for other use to benefit the community.
"The conservation should be a community decision rather than that of the whole of  society," he added.  "We might think the area is worth conserving, but the community might think it is useless."
"A conservation park might not be the best alternative," said Mr. Wu, " but it is all we can do right now."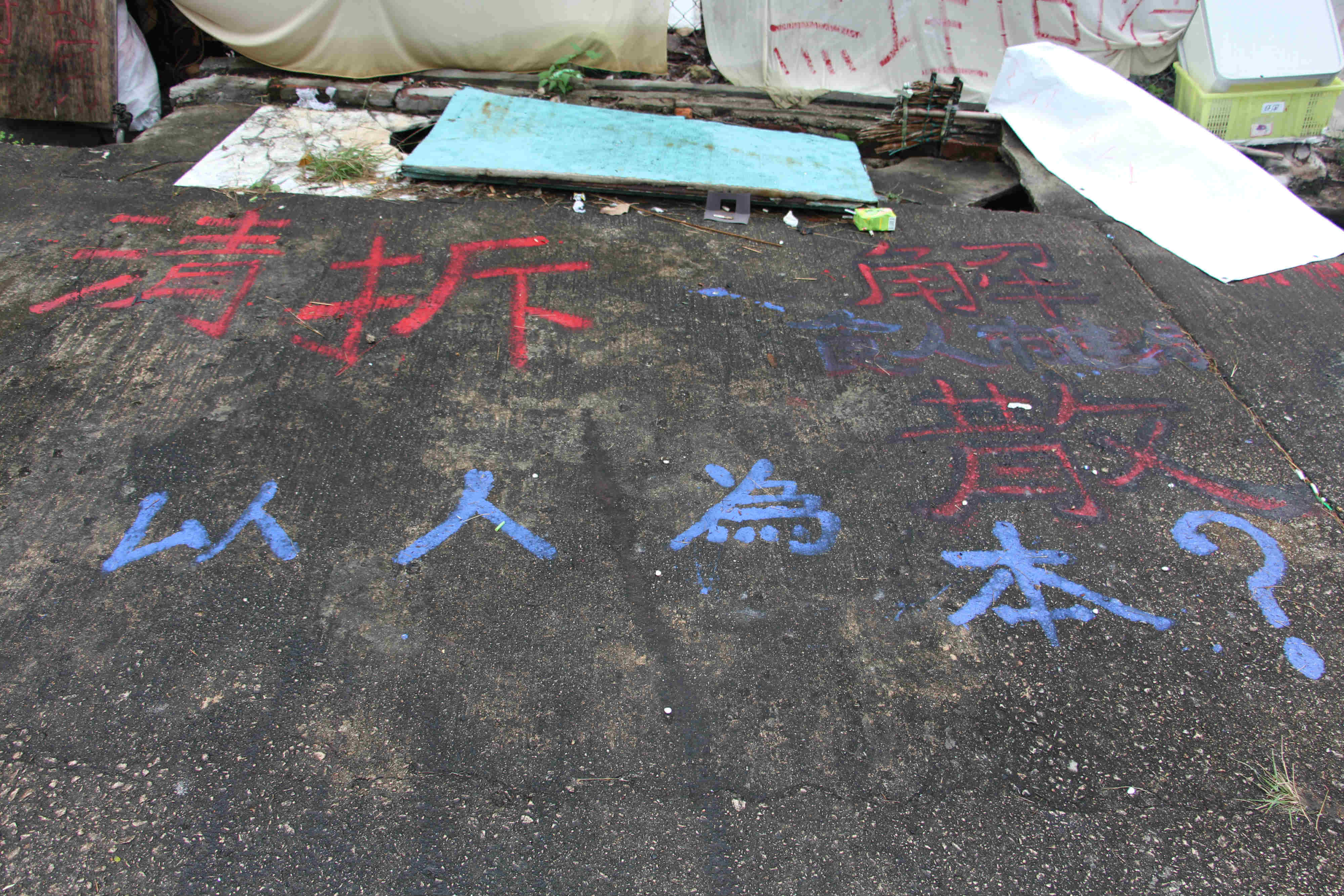 "The aim of conservation is to merge the old and new to benefit the community, but not the whole of society," said the councilor, "because what we are serving is the community."
"True conservation should be about preserving our way of life ," said Dr Lee,
" because that is relevant to ordinary citizen."
"I didn't mean to reconstruct the whole village but to revitalise it," said Mr Wing.
(Edited by Joanna Wong)