Cross-border drivers stuck in quarantine, driving up fresh food prices
By: Tracy Leung

Edited by: Jayde Cheung

2022-02-15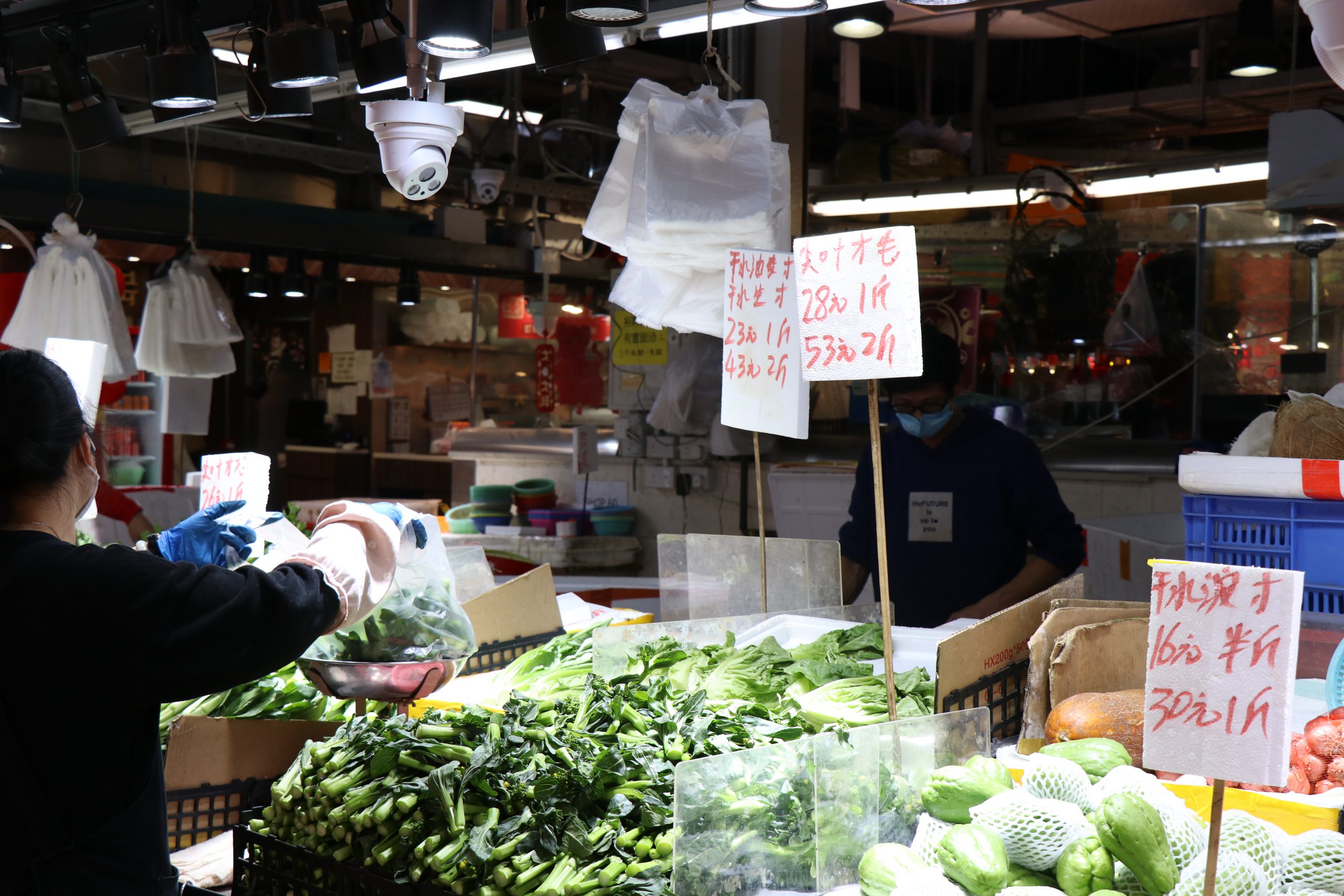 Fresh food prices in Hong Kong soared due to the increasing number of cross-border truckers undergoing compulsory 3-week quarantine, disrupting the fresh food supply chain.
As of yesterday, 35 cross-border drivers have either tested positive or preliminary positive for Covid-19 at Shenzhen Bay Port, according to Shenzhen's checkpoint office, scaling down the human power for transporting fresh food from mainland to Hong Kong.
Around 300 to 400 drivers who were considered as close contacts are isolated, said Cheung Yuk-fai, representative from the Hong Kong-Guangdong Transportation Drivers and Employees Association in a RTHK programme yesterday. 
The cross-border truck drivers are responsible for transporting fresh produce from the mainland to Hong Kong. "Less than 50 workers remain working," Cheung added. 
Ada Chan, the owner of a stall at On Tai Market in Kwun Tong, said the vegetable price doubled or tripled from the previous days in order to make a balance.
"The transportation fee was raised from HK$10 to HK$80. Of course I have to raise the vegetable price," said Chan.
Hong Kong receives 92 per cent of vegetables, 94 per cent of fresh pork and 97 per cent of live freshwater fish from the mainland, according to the Food and Health Bureau. 
"I would prefer buying more cured products and frozen food since I am afraid the fresh food will be insufficient one day. The vegetable price is already expensive for me now," said Leung Yuk-yee, a customer in the supermarket of On Tai Estate at Kwun Tong. 
Chinese green cabbage was sold for HK$6.60 per kilogram at the beginning of the month. It escalated to HK$21.70 as of Feb. 12, according to the Vegetable Marketing Organisation.
"The government could give immediate subsidies to help poorer families, it may be hard for some of them to afford the food price," said Leung.
"The Mainland authorities and the HKSAR Government are working to firm up the detailed arrangements to expedite the logistics of food supply for Hong Kong so as to resume the supply situation to normal as soon as possible," the government spokesman said on Feb. 13.