Vaccine pass kicks in at public venues
By: Kate Zhang

Edited by: Nola Yip

2022-02-25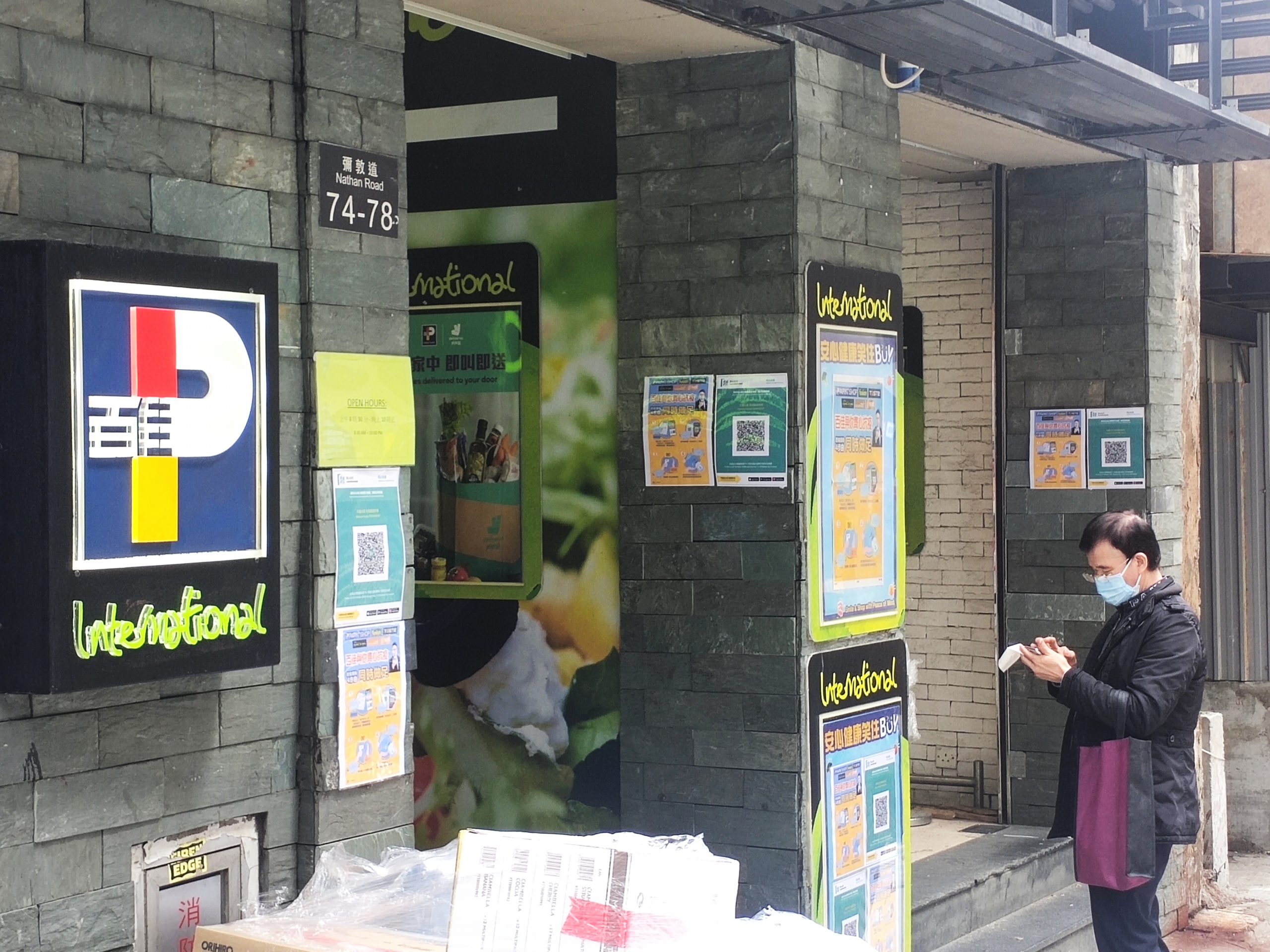 From today, visitors to government revenues and 23 categories of premises, including restaurants, malls, supermarkets, and wet markets must scan the Leave Home Safe app. 
The policy applies to everyone aged 12 years and above.
The app sounds an alarm if the phone does not show proof of vaccination. Staff at these premises are then required to inform the visitors or ask for proof of exemption.
Chan Chui-san, 58, thought it was cumbersome to use the vaccine pass. 
"The restaurant needs to scan my QR code again after I have scanned  the "Leave Home Safe" app, but the scanning equipment in some restaurants are not sensitive, and they wasted my time," Chan said.
The scheme will be phased in so that people have ample time to receive a second or third dose of the vaccine. But from 30 April, people aged 18 or above must show at least two doses of the COVID-19 vaccine on their vaccination passes.
Premises are divided into two categories for implementation of the scheme, namely "active checking" and "passive checking" premises.
At "passive checking" premises, such as shopping malls and department stores, patrons do not need to show their vaccine passes upon entry, but law enforcement officers will conduct spot checks.
 There are exceptions, for example, people who visit restaurants just to pick up takeaways or retrieve items, or are being tested or vaccinated, and receiving essential government services.
People who cannot take the Covid-19 vaccine because of  health reasons may be exempted for  3 to 6 months but they need to present a certificate issued by a doctor.
Jessie Wong is not vaccinated because she believed her allergies make her unsuitable, but her doctor would not give her an exemption certificate. "I can only plan for getting injections now," she said. 
The president of the Hong Kong Medical Association, Choi Kin said many people came to his private practice seeking medical exemptions, but most of them were not eligible.
 "We do not want many people to be exempted because that goes against the reason for implementation of  the vaccine pass," said Kevin Choi, Deputy Secretary for Food and Health, on an RTHK program. 
He added that the measure aims to encourage the public to get vaccinated instead of finding loopholes to avoid the shot.