One-third of Hong Kong adults gain weight amid 5th wave of Covid-19 pandemic, survey finds
By: Lokman Yuen

Edited by: C.K. Lau

2022-06-21
One in three Hongkongers have put on about 10% of their body weight because of a lack of outdoor activities since the outbreak of the fifth wave of the COVID-19 pandemic, a study by the Hong Kong Obesity Society has found.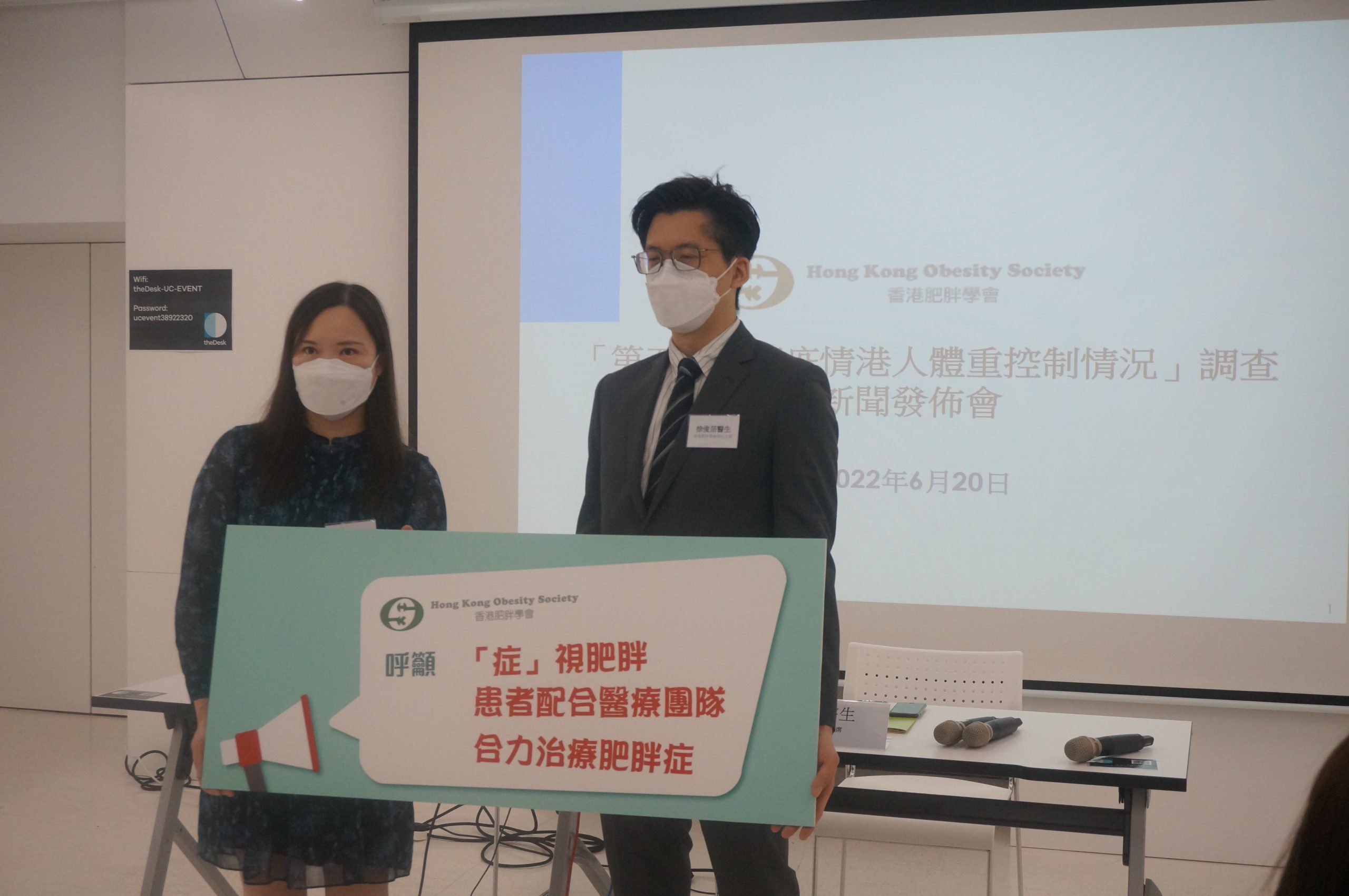 The online questionnaire survey of 559 adults was conducted from May 27 to June 6. It found that 53% of the respondents with BMI 25 or above (considered as obese for an Asian adult) and about one-fourth of those with BMI 18.5 - 22.9 have gained weight.
Among those who have put on weight, 66% have seen their body weight increased by 5-10%, 16% by 10-15% and 13% by more than 15%. 
The researchers said the weight gain was driven by two reasons: the resumption of dining in services at restaurants and reduced physical exercise.
They survey found that 44% of the respondents wanted to dine out following the relaxation of dining-in restrictions last month as they feared the restrictions may be restored should the pandemic worsen again.
Another 38% said they had avoided outdoor activities to stay safe and refrained from exercising with their masks on because it was uncomfortable.
The study also found that obesity discrimination still exists in Hong Kong, with over 60% of the respondents believing that people who are overweight are more likely to be too lazy to exercise and to indulge in binging.
In fact, the researchers said many obesity patients have difficulties losing weight for medical reasons and discrimination discourages them from seeking medical help.
Tsui Tsum-miu, president of the Hong Kong Obesity Society, said the medical sector and many members of the public solely focused on serious cases of obesity and ignored the less severe ones.
More community efforts should be directed towards supporting obesity patients, he said.