Security zone in Wan Chai during President Xi Jinping's visit on 25th Anniversary
By: Lokman Yuen

Edited by: Jenny Lam

2022-06-28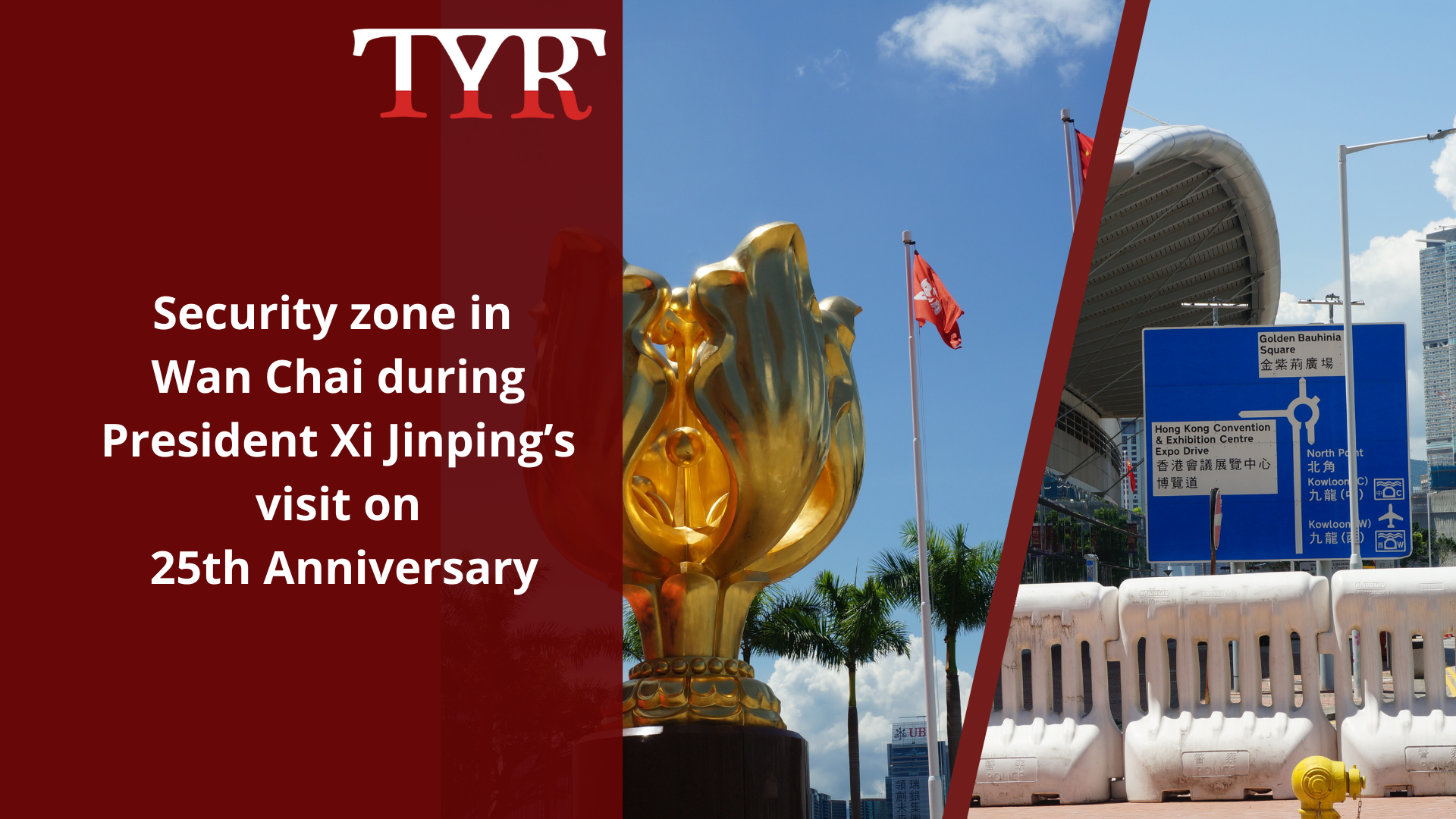 Police said today that there will be strict security measures and control of the press around Wan Chai north from June 29 to July 1 in anticipation of a visit by Chinese President Xi Jinping to Hong Kong to mark the 25th anniversary of handover.
There will be an inaugural ceremony for the sixth-term government of the Hong Kong Special Administrative Region (HKSAR).
Carparks and parking meters within the area will be shut down from 10 p.m. on June 28. There will be road closures and traffic diversions in the area near Hong Kong Exhibition and Convention Centre from June 29 to July 1. All guests and vehicles entering the area will be subjected to security screening.
The MTR Corporation said Exhibition Centre Station will be closed from June 30 to July 1. Eighteen bus routes will be affected.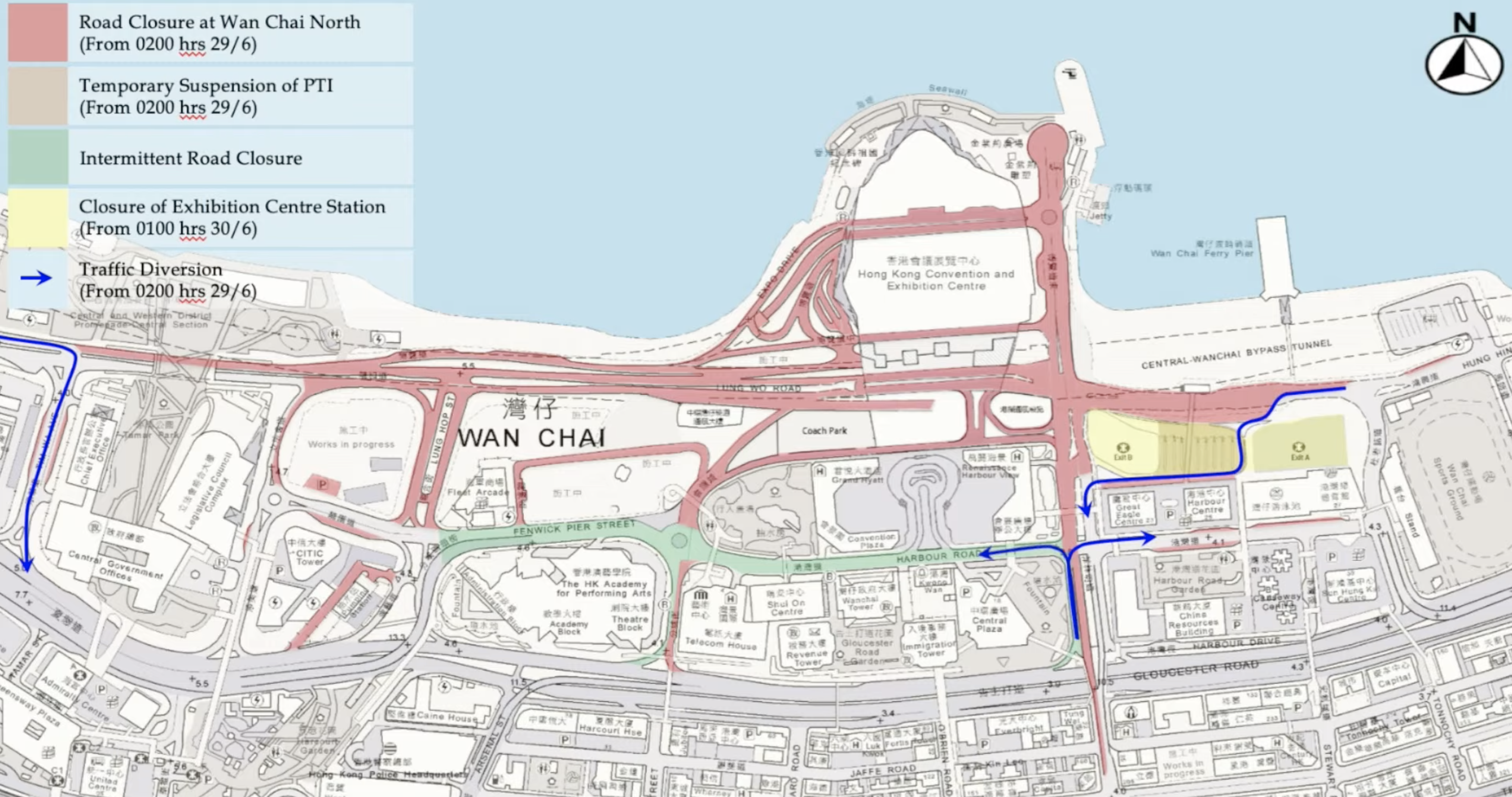 Lui Kam-ho, Assistant Commissioner of Police, Operations, advised motorists not to drive in the area. He said the force will adjust the security plan accordingly if President's Xi doesn't visit Hong Kong in the end.
Different levels of security zones will be set up according to the itinerary and activities of President Xi. A designated interview zone will be allocated for the press inside the security zone. Video clips inside the venue and information will be provided by the Information Services Department. 
Chan Po-ying, Chairwoman of League of Social Democrats, published a statement today, stating the organization will not hold any protest on July 1 after the national security police invited them to a talk. 
When asked if the police are discouraging protest and the freedom of expression, Lui replied that the police will fully respect the rights of the people, and there is a designated public activities area outside the security zone.
"The measures are a balance of the people's rights to hold public meetings and protests. It is our responsibility to ensure the personal safety of our president," said Lui. 
The operation of small unmanned aircraft in Hong Kong will also be restricted within the period.