Community service for engineer who advised client to place $550,000 purchase orders with his own company
By: Lokman Yuen

Edited by: C.K. Lau

2022-06-30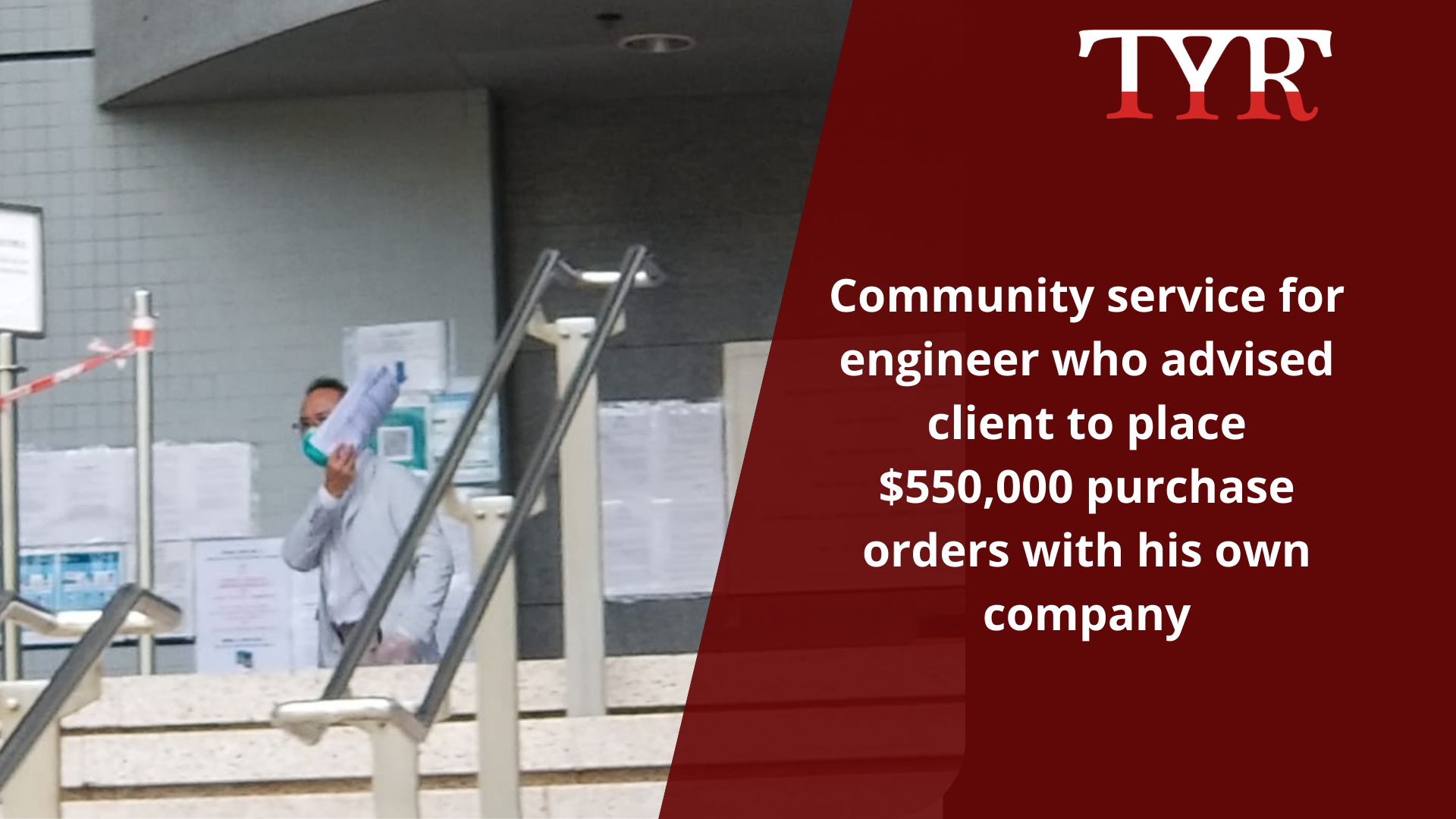 A maintenance engineer was sentenced to 200 hours of community service for fraudulently placing purchase orders worth $550,000 with a company controlled by his mother while acting as a contractor for the Hong Kong Polytechnic University.
Dillion Leung Ka-wah, 46, a former chief maintenance engineer of Hong Yip Service Company Limited, had earlier pleaded guilty to two charges of fraud at the Kowloon City Magistrates Court for deceiving the university's Hong Kong Community College.
The Independent Commission Against Corruption brought the charges against Leung, who was seconded by Hong Yip to take charge of the campus's maintenance works between December 2017 and September 2019.
During the period, Leung was alleged to have deceived the college into placing purchase orders worth over $550,000 with Mulan Trading Company, which was set up by him in June 2017 and subsequently controlled by his mother, contrary to Section 16A(1) of the Theft Ordinance.
In mitigation yesterday, Leung's lawyer told the court that he had returned the $53,862.50 profit that he earned from the orders and that his ex-employer considered him a diligent employee and would be willing to rehire him if he was not jailed.
In letters sent to the court, both Leung's wife and grandmother said Leung had been a law-abiding citizen with no bad habits and was remorseful that he had committed the fraud because of greed.
Magistrate Frances Leung Nga-yan sentenced Leung to 200 hours of community service for each charge to be served concurrently.