Venues struggle to survive despite revival of Hong Kong's live music
By: Dhuha AL-ZAIDI、Aruzhan ZEINULLA

Edited by: Malick Gai

2022-10-23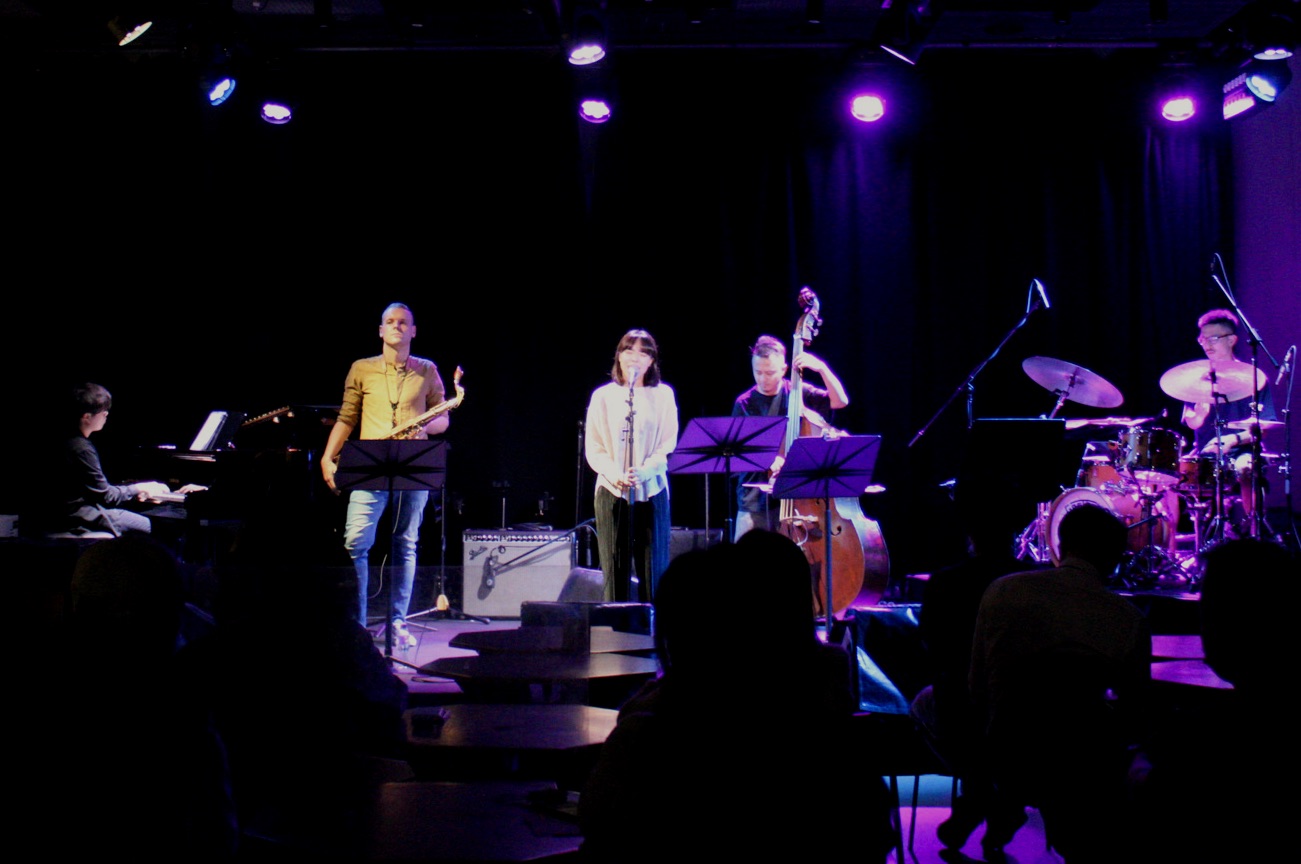 Live music returned to Hong Kong's culture and entertainment venues after the government announced on Thursday that it is lifting the ban on live performances that was in force since April 2020.
Performers must undergo Covid-19 PCR tests twice a week and conduct a Rapid Antigen Test before entering the venue, as announced by Under Secretary for Health Libby Lee Ha-yun in a press conference last week. 
The announcement comes shortly after the government recognised the "ardent expectations of the live music sector for relaxing social distancing measures," according to a spokesperson for Chief Executive John Lee Ka-chi.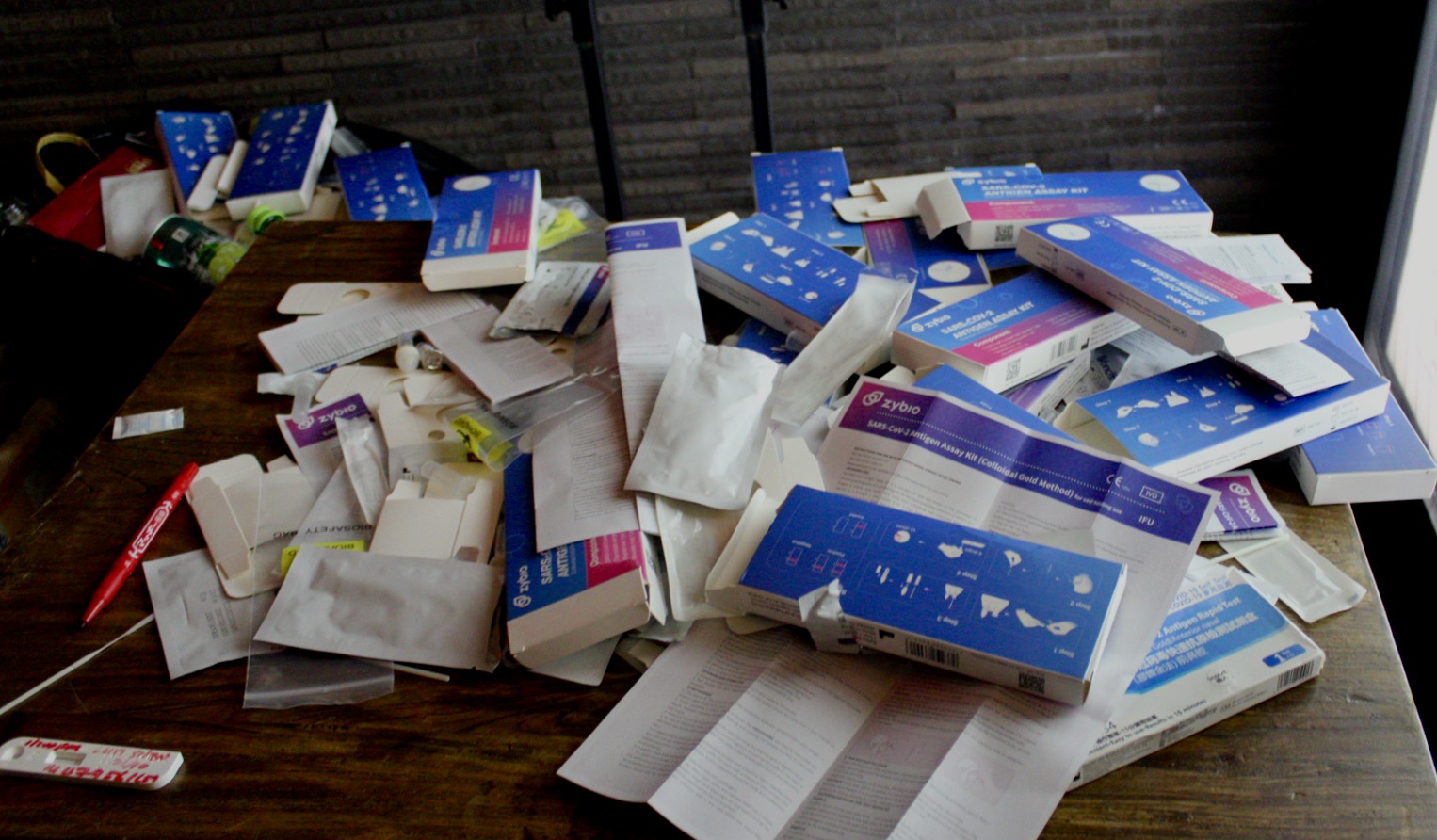 The lifting of restrictions will quickly generate about 20% to 30% of business increase, according to Chin Chun-wing, chairman of the Hong Kong Bar and Club Association.
However, the rule that there should be no eating or drinking during performances remains in force, impacting certain venues' opportunities to make the profit they did pre-pandemic. 
"We just want to go back to normal where people eat and drink when we have the live band because it's a different experience," said Michael Ng, the restaurant manager of Lau Bak Livehouse, one of the few music venues with approved licensing to host live events in the West Kowloon Cultural District. 
Ng said his restaurant loses around HK$20,000 to HK$30,000 a day, which they try to mitigate through approximately 7,000 takeaways a week. 
"Hong Kong is a step behind what the world is doing," said Jasmin Sin, 26, a marketing executive at Chanel, who used to attend live music events at least once a week. 
The ban on live music has burdened many musicians, who have lacked job opportunities since the ban was put in place over two years ago. The Musicians Foundation surveyed 465 musicians in June and found that over half of Hong Kong's music industry workers had to rely on non-music jobs. 
"I hope that the regulations can be lifted even more so that more things can open up. It's about time we supported [musicians] a bit more as well," said attendee Thomas Latter, 31, a swing dancer and teacher at Rhythm Studio, who frequents jazz shows at Lau Bak Livehouse. 
The live music ban was challenging for his band, said Hong-Kong based musician Dave, 63, who wishes to be identified by his first name only to avoid possible police scrutiny.
He said the lack of government support is "mentally challenging". 
Now, he looks forward to performing in packed bars again. "We are just very glad that we are finally allowed to play; so are other people," he said. "The club is thriving. Music is about happiness, it's about spreading joy." 
"We may first relax some of the policies, and then observe the bearing capacity of society or the medical system. Later, when the environment allows, we will further relax other policies of the same type," said Lee at the press conference.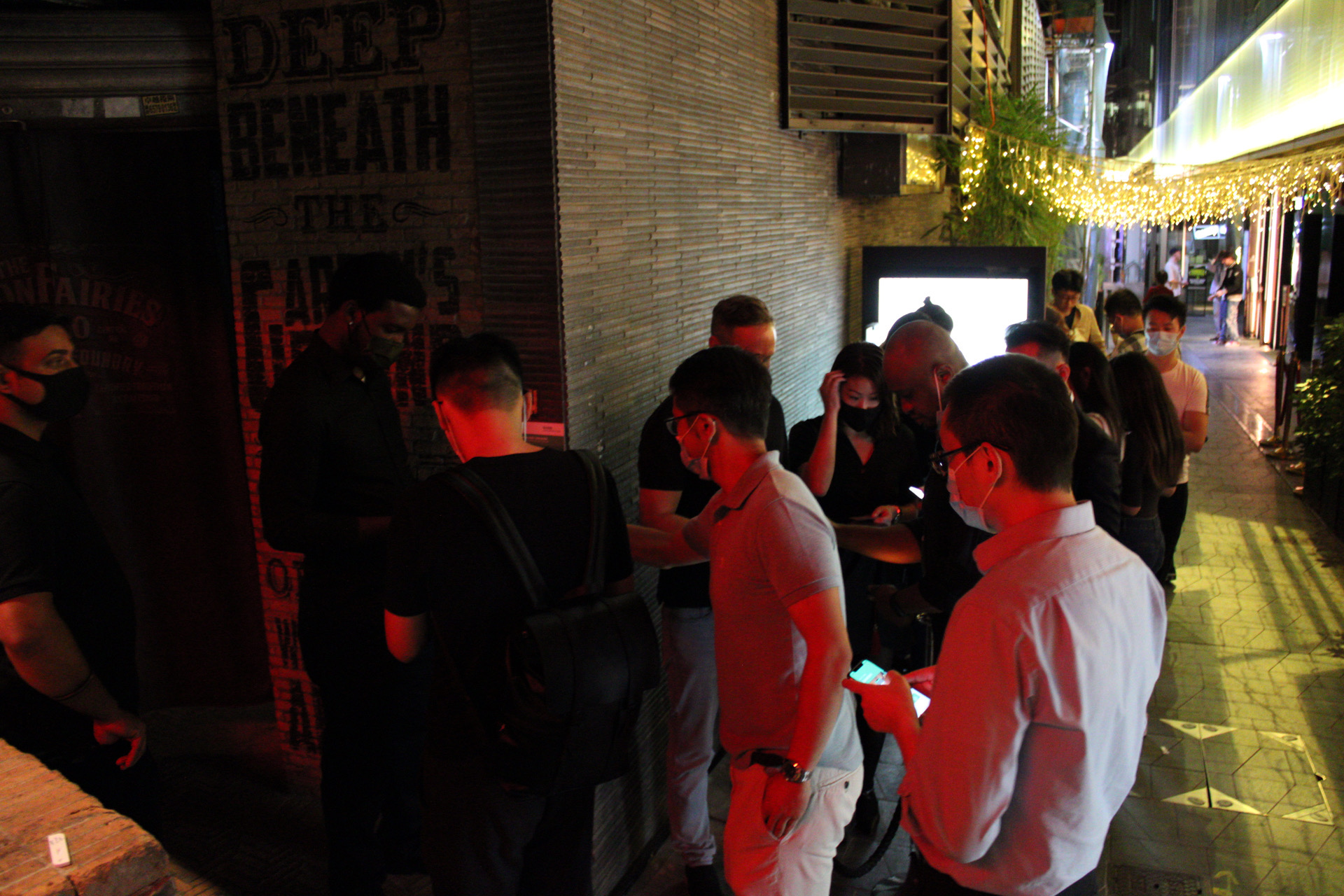 Attendees wait to get into a live music event on Friday, outside The Iron Fairies in Lan Kwai Fong, Hong Kong's most popular nightlife area.The government also announced an easing on group gatherings on October 6, from groups of four to 12.