Remembrance Day ceremony in Central honors fallen war heroes
By: Tsz Yin HO

Edited by: Malick Gai

2022-11-13
Hundreds of people gathered at the Remembrance Day ceremony at the Cenotaph in Central on Sunday, with government officials, representatives of the Commonwealth countries and embassies, veterans, and their families in attendance.
It was November 11 of 1918 when the German Empire surrendered to the Allies, therefore ending World War Ⅰ. Remembrance Day is observed on this day each year to commemorate those who died in both World Wars.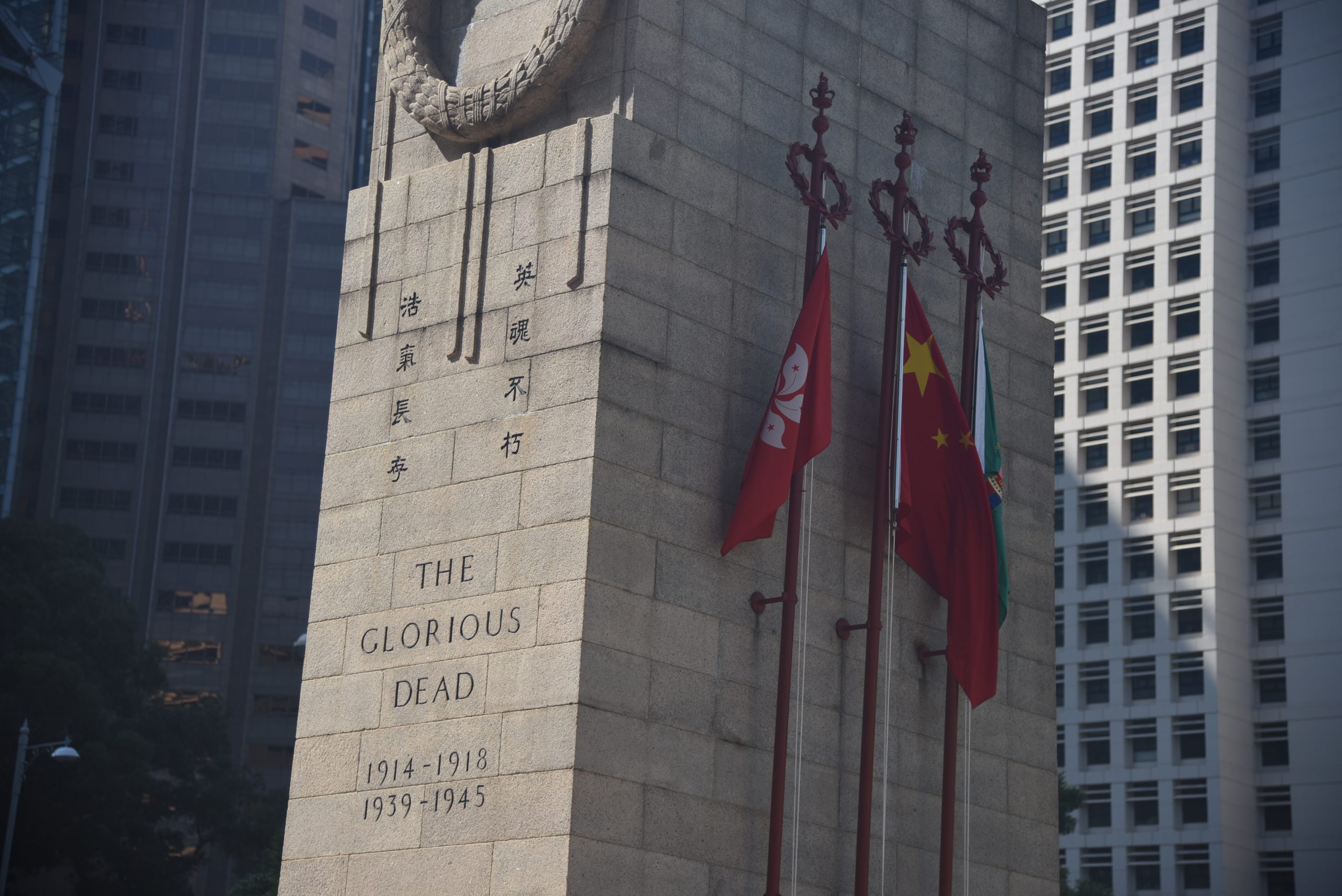 The estimated casualties of military and civilians in World War Ⅰ and Ⅱ are at least 16.5 million and 60 million, respectively.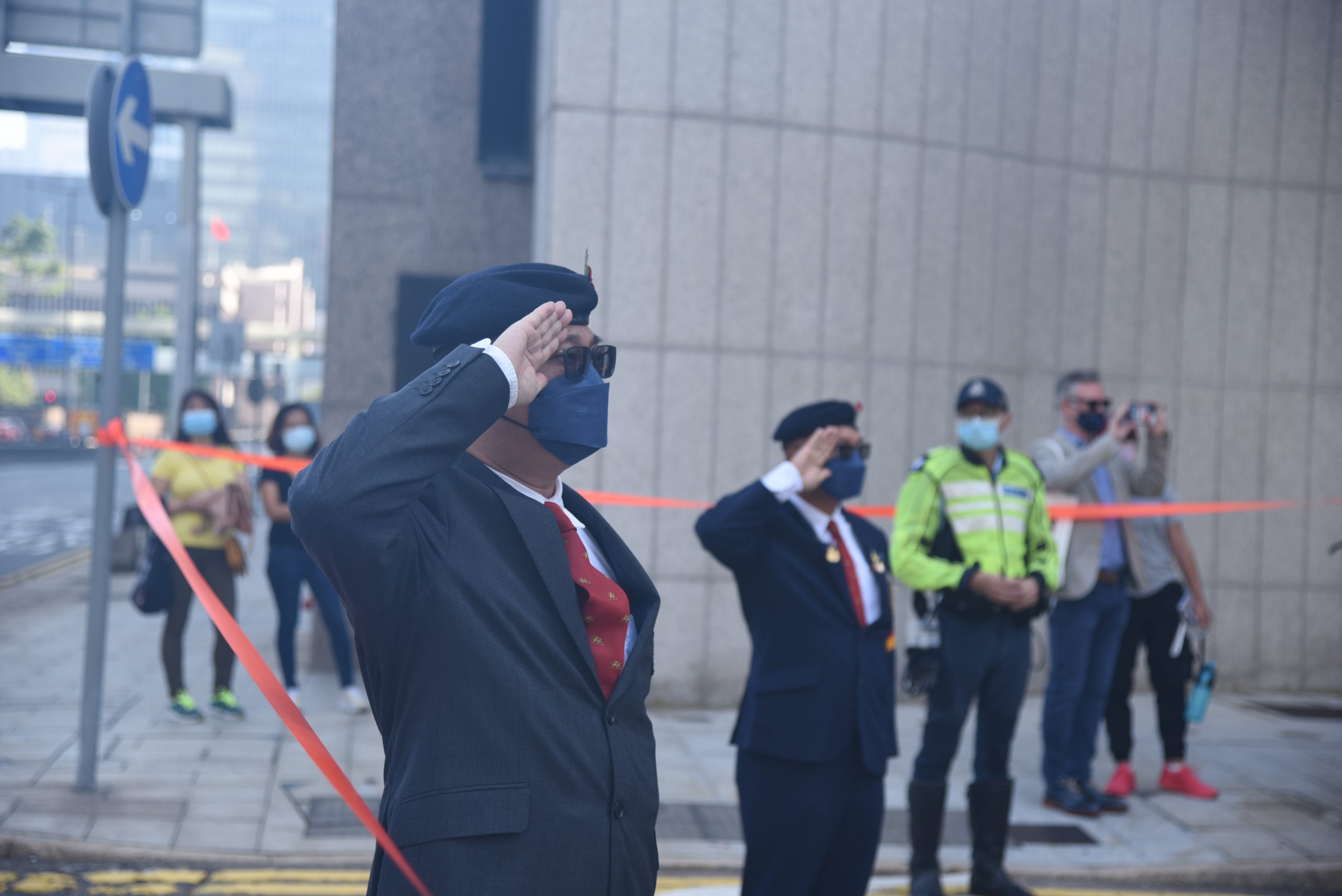 This year, a complete format of the ceremony was restored, after having been changed to a simplified rundown because of the pandemic, with the presence of the Police Marching Band. The band played the traditional British piece "Colonel Bogey March," at the start of the ceremony. 
A two-minute silence was observed at 11 am. Government officials and representatives then laid their poppy wreaths beneath the Cenotaph. Ex-serviceman put down donated wreaths on behalf of members of the public. The wreaths will remain in place for three days.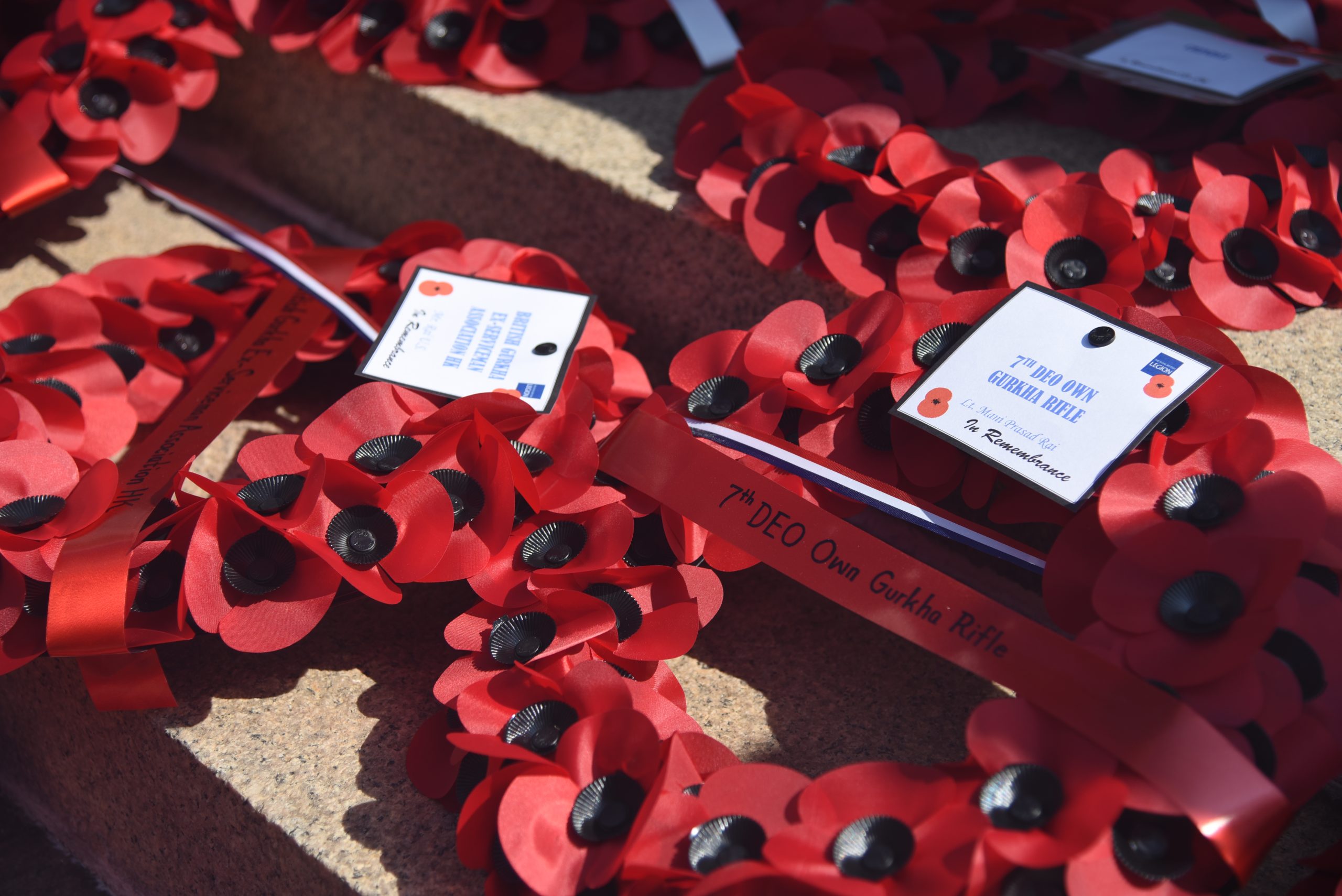 Representatives of different religions, including the Catholic church, Taoist and Muslim community led the prayers along with veteran representatives.
"This is an annual occasion for me and it is remembering those that went to war and did not come back to their homes," said John T. Siewert, a 98 year-old veteran, who served on the USS Satterlee Destroyer in 1944. 
Siewart is believed to be the only one at the ceremony who participated in the war. He steered the Destroyer during the landing of Normandy to break the German defenses.
Siewert said that he is fortunate to be able to attend the ceremony, as some of his comrades were sacrificed, and he was able to retire safely from the battlefield.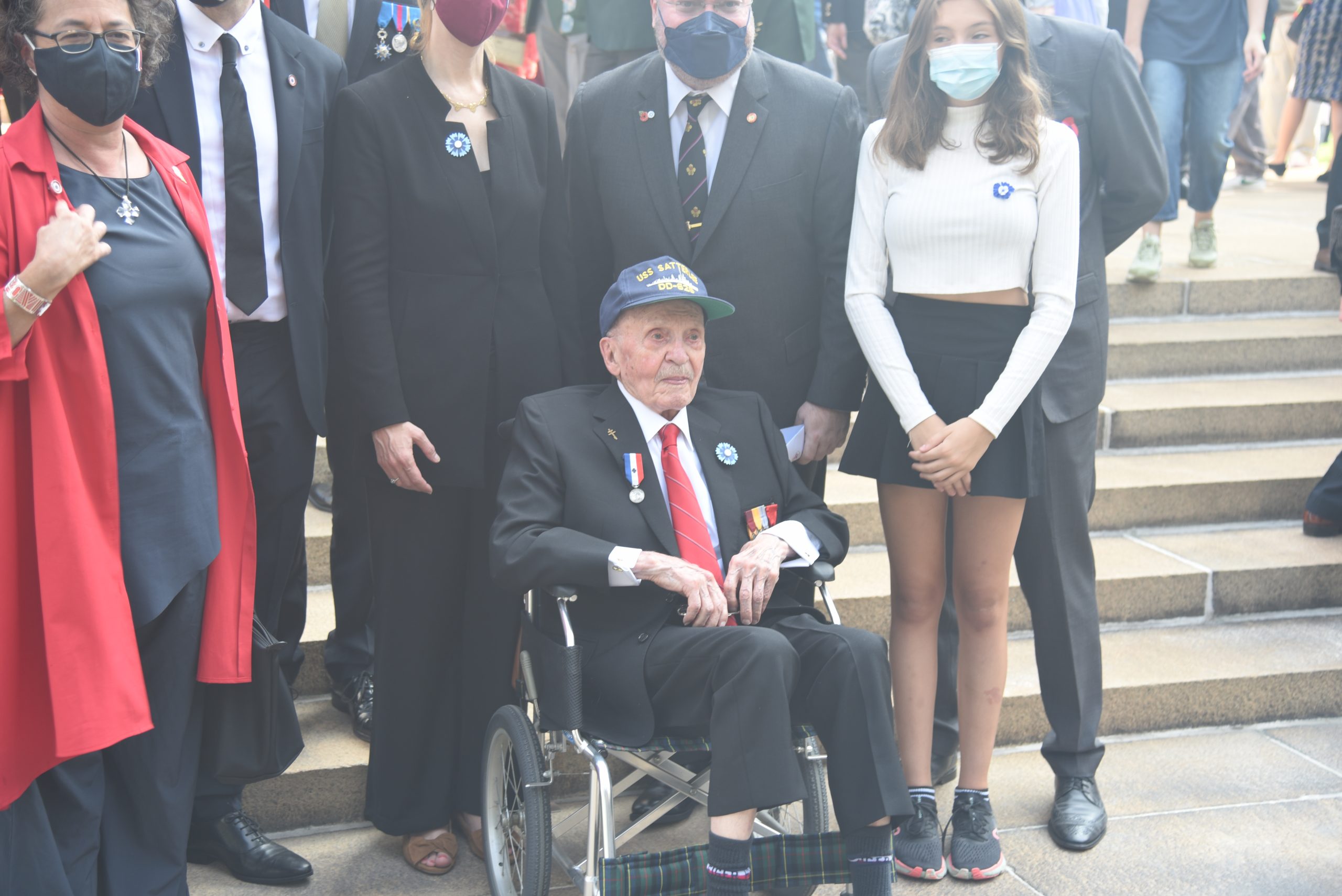 "I have to let my children know how terrible wars are," said Joseph Miller, who attended the ceremony along with his four year-old son. 
Miller criticized the ongoing war between Russian and Ukraine, calling it "barbaric and horrific." 
"May there be no war when my son grows up," Miller said.