M+ museum marks 1st anniversary with debut of Yayoi Kusama exhibition, starts charging for admission
By: Le Ha NGUYEN

Edited by: Malick Gai

2022-11-13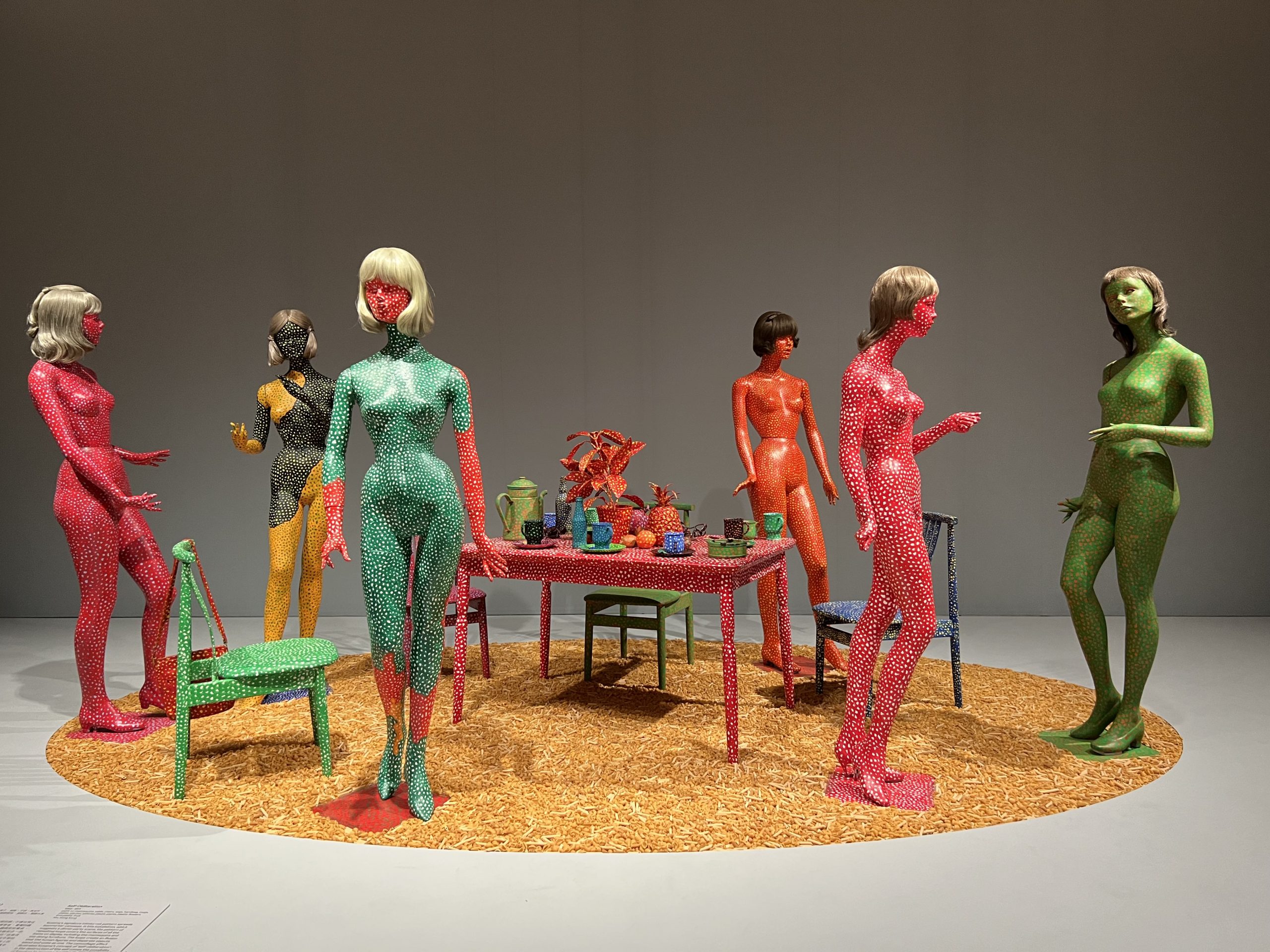 One year after opening, Hong Kong's visual culture museum, M+, started charging admission this Saturday as it launched its first Special Exhibition, "Yayoi Kusama: 1945 to Now."
The museum charges HK$120 a ticket for general admission. However, visitors wishing to see the well-known contemporary Japanese artist's exhibition and the largest retrospective in Asia outside Japan, have to pay an extra HK$120.
"This is the first time in Greater China the full trajectory of Kusama's art is presented in a comprehensive retrospective exhibition. It provides a holistic and unique perspective on the accomplishments of this visionary artist," said Doryun Chong, deputy director and chief curator of M+ museum in a statement. 
The retrospective features more than 200 artworks, including paintings, sculptures, and installations, from the earliest drawings to the most recent ones of Kusama's career spanning over seven decades. 
The 93-year-old "Queen of polka dots" specifically made three brand new works for her first showcase in Hong Kong: large-scale installation Death of Nerve (2022), immersive art environment Dots Obsession—Aspiring to Heaven's Love (2022), and two sculptures titled Pumpkin (2022).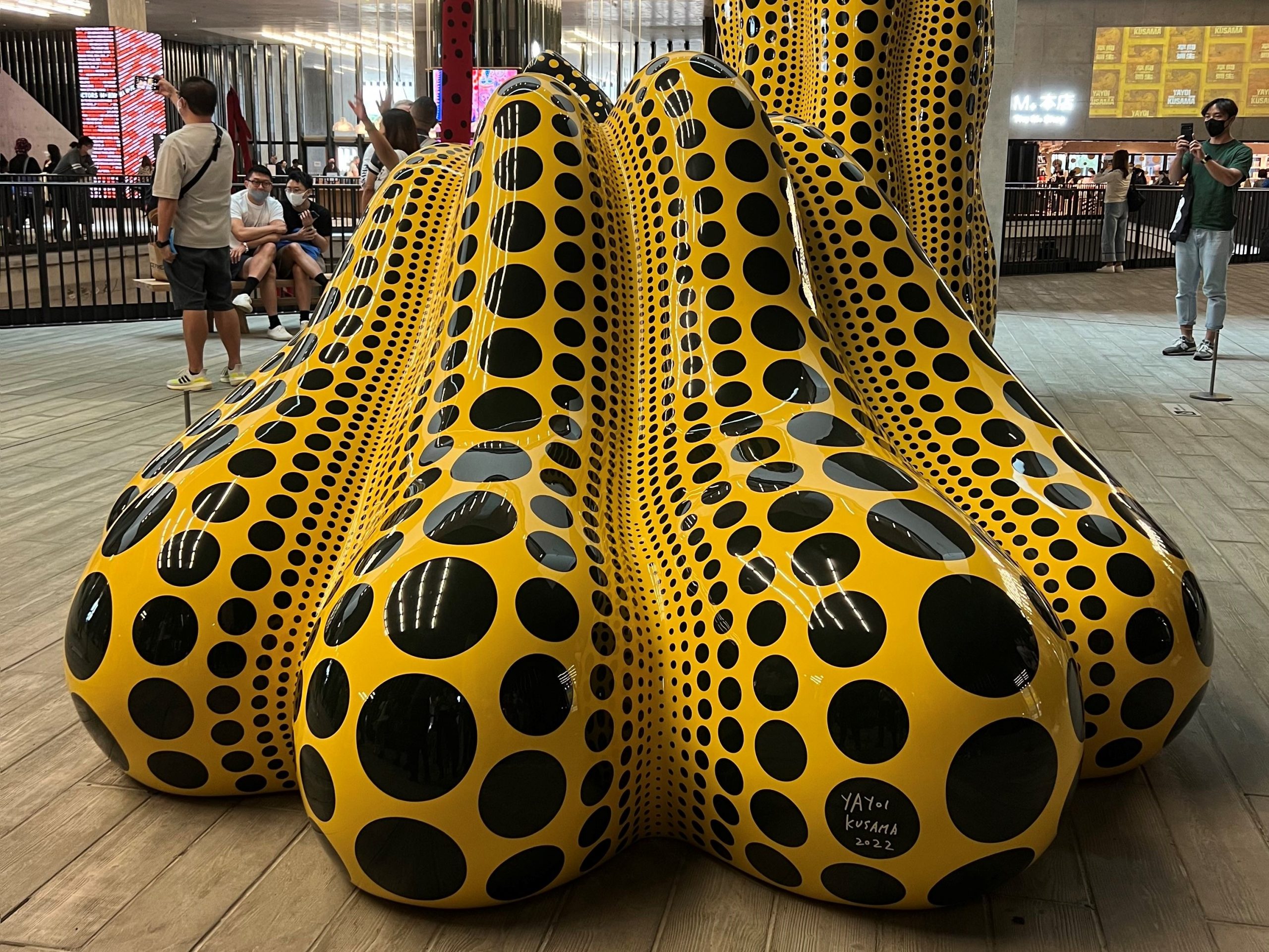 "I think it's very impressive to see an extensive collection which is nicely curated to show Kusama's different stages of work," said exhibition attendee Emily Liu, 35.
However, Liu is among the visitors who disagree with the museum's new ticketing policy. 
"Hong Kong is trying to promote its art and culture to the world and become a cultural center of Asia, but charging people relatively pricey tickets to enter a city's landmark is contradictory to the concept," said Liu.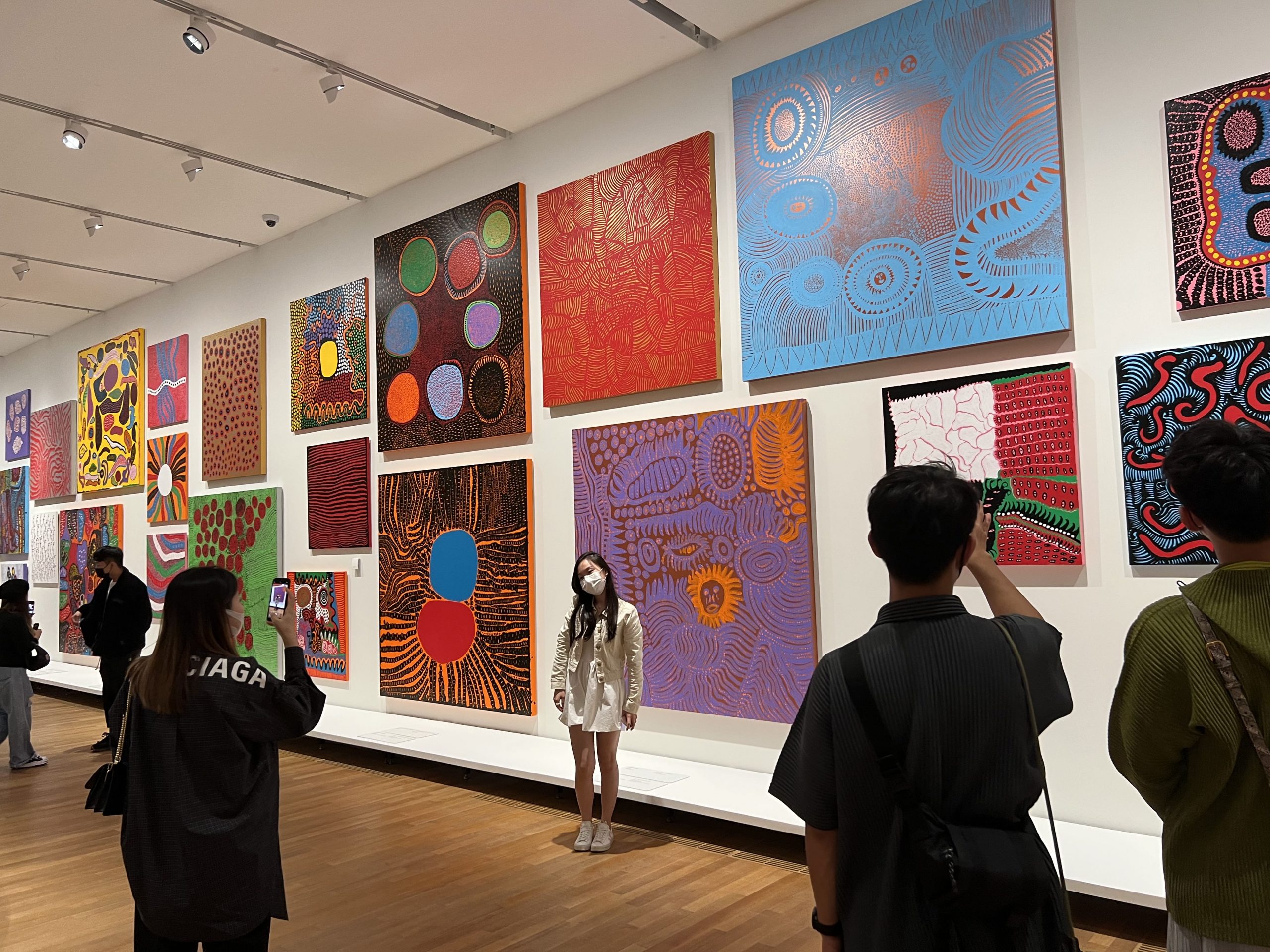 Concession tickets, for HK$150, are available for full-time students, children between the ages of seven and 11, senior citizens aged 60 or above, persons with disabilities and a companion, and Comprehensive Social Security Assistance recipients. 
Free admission is granted for children below the age of six.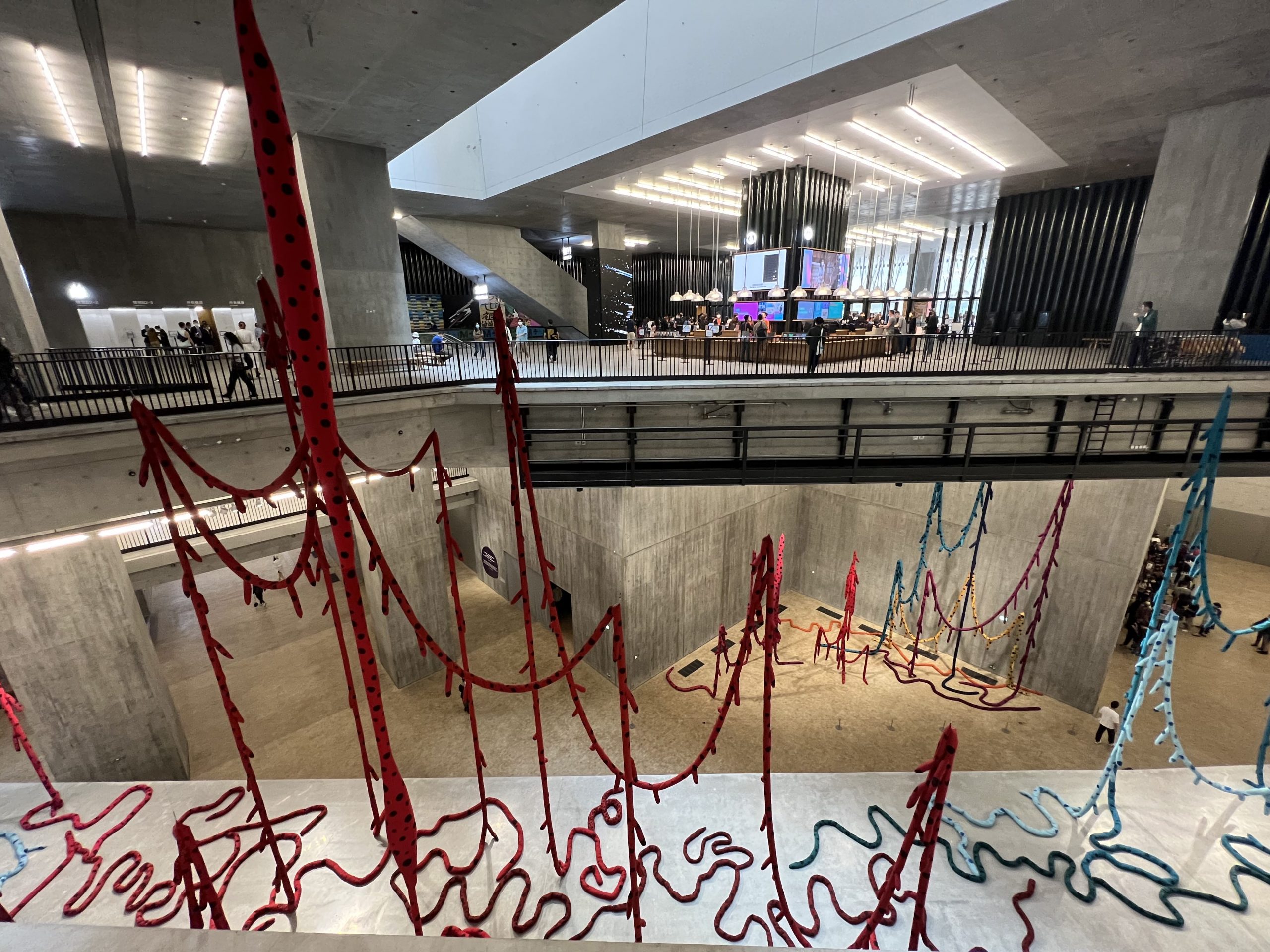 Anthony Cheng, 40, another visitor to the exhibition, said he agrees with charging for admission.
"We should pay for the appreciation of art," said Cheng.
M+ has welcomed over 1.53 million visitors since its opening despite the temporary closure of the museum from January to April this year due to the pandemic, said Suhanya Raffel, Director of M+ in a statement.