Hong Kong cartoonists keep calm and carry on drawing
By: Tsz Ying CHEUNG、Yu Yin WONG

Edited by: Phoebe Law

2022-12-21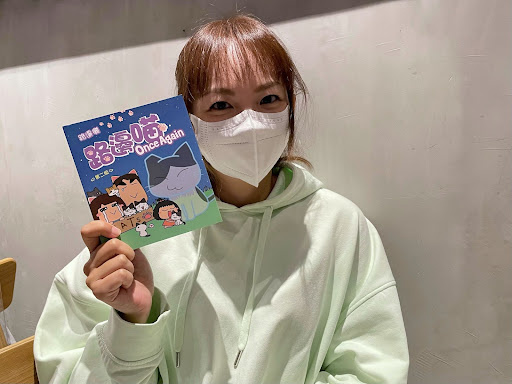 For the last 13 years, Kylie Hung Ka-yi, a 30-something local cartoonist known as Lobintan, has been drawing about her life as a wife, mom and cat owner. She has published 20 comic books, and though she doesn't specialise in political cartoons, her content sometimes involves social topics, such as the Olympic Games and 1989 Tiananmen Square protest. 
Hung said she worries about her career as press freedom in Hong Kong diminishes. 
"In the past, I never have felt the future would be inky, but now I feel it is unlighted, sometimes I have fears," said Hung. "I have no idea when I will cross the line. I have to be as careful as possible."
Hung is one of a handful of cartoonists in the city who worry about the political red line especially when two political cartoonists received police complaints for their artworks, a blow to an industry already struggling with declining sales. 
Justin Wong Chiu-tat, an editorial cartoonist and  a former assistant professor of visual arts at Hong Kong Baptist University, who previously drew a daily political comic strip column named "Gei Gei Gaak Gaak", which means chicken chirping sounds in Chinese, for 14 years in Ming Pao. 
Wong first time ever received a letter from Hong Kong Police expressing "strong dissatisfaction" and "concerns over unreasonable allegations" in one of Wong's comics satirising youth police group Junior Police Call in September 2021.  
Wong later apologised for being unfair and admitted its inappropriateness, saying he respected the contributions made by the Junior Police Call, according to RTHK. 
In late October, veteran political cartoonist Zunzi received police complaints saying his Ming Pao cartoon on the government's recruiting talents policy was "misleading".
"I don't think there are many political cartoonists left in Hong Kong after the introduction of the National Security Law, except like Zunzi," said Wong.
"Because we would employ various techniques in political cartoons, such as metaphor and ridicule, it is a unique art form to guide you to reflect," he added.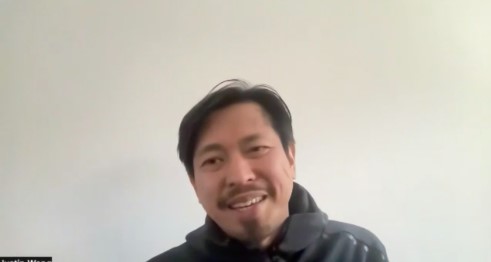 Wong discontinued his 14-year-long Ming Pao political comic strip and rebranded it into "therapeutic" content called "Little Pink Man", which he said he hopes will heal Hongkongers' hearts after the political unrest, according to his Instagram post.
"Red lines already existed long before, some themes would be handled vigilantly. However, now you have no idea where the red line is with the National Security Law," he said. 
Despite all the hurdles, Hung and Wong said they remain fond of Hong Kong.
"Most people I know who left Hong Kong have a sense of responsibility to the city. Especially when technology allows me to produce remotely, I have no reason to stop," Wong said.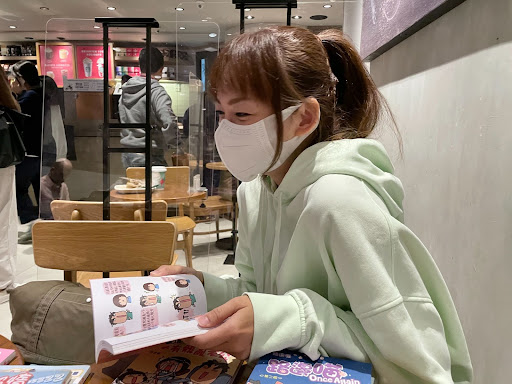 Hung said she would keep drawing every day if possible since she "truly loves Hong Kong".
While some local cartoonists like Hung are worried about the city's diminishing press freedom, the comics industry is also facing another major challenge - the sharp drop in sales.
Many local cartoonists take the annual book fair as an opportunity to publish new books, but the number of visitors dropped by 13.3% in 2022 compared to 2019, according to the Hong Kong Trade Development Council.
"Hong Kong people are not willing to pay for arts, including comics. Everyone likes reading it for free," said Hung. 
Fan Wing-chung, 49, a history lecturer at HKBU and an avid Hong Kong comics fan since a young age, said, the situation for traditional Hong Kong comics is grave as they heavily rely on traditional media and physical locations, such as newspaper stands and convenience stores.
Hong Kong's newspaper stalls vanished from its highest of more than 2,500 stands in the 90s to only 356 stores left in 2020, according to the Chinese University of Hong Kong research. 
"The disappearance of newspaper stands is a fatal blow. You cannot find comics in a bookstore," he said. "Inconvenience and online pirated copy also led to the dropping sales of traditional comic magazines."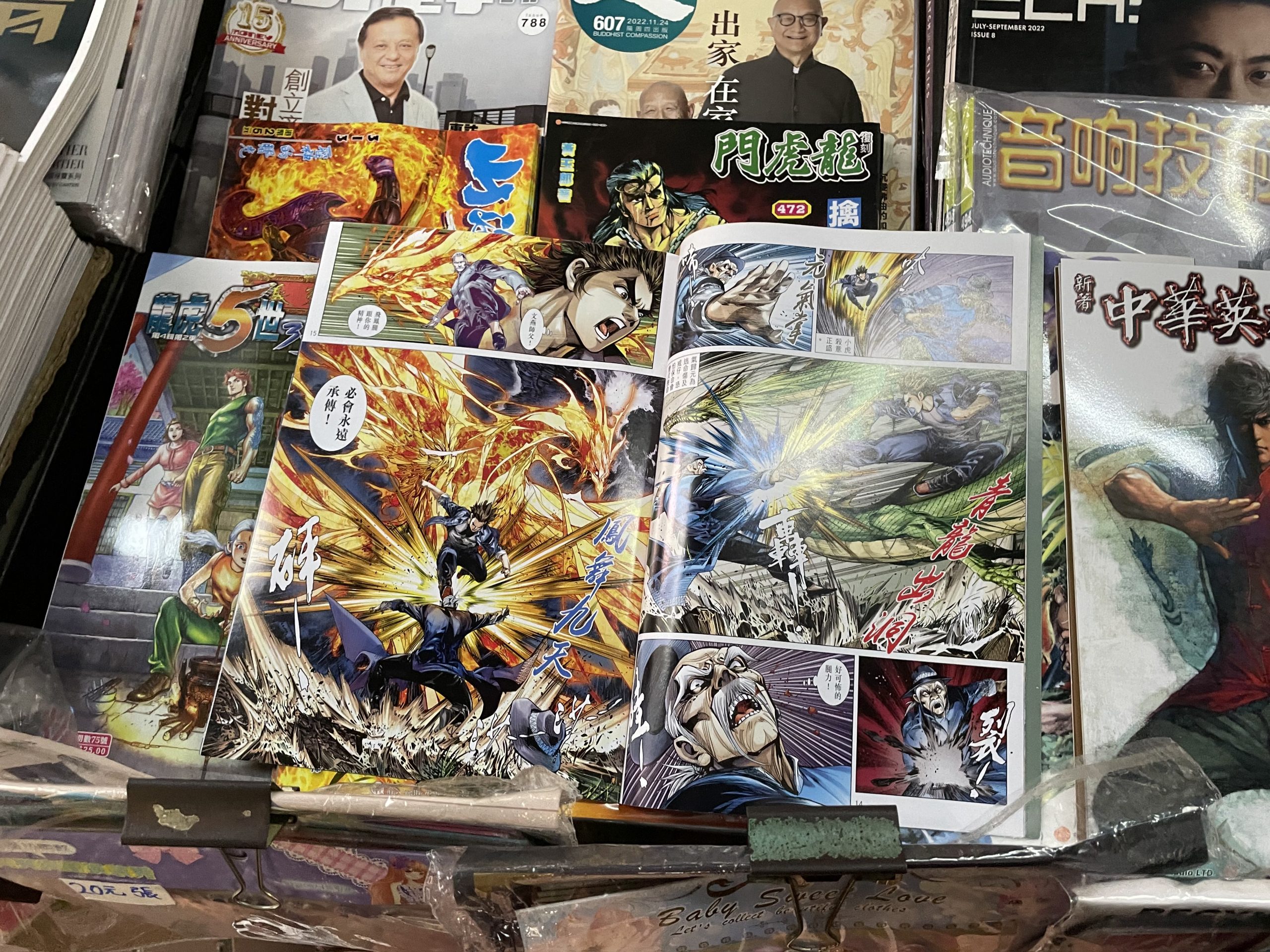 Hong Kong comics have been inscribing local culture and mirroring social changes for more than 50 years, from the underground heroic content in the 1970s, such as Chinese Hero and Dragon Tiger Gate, to the political cartoons of the recent pro-democracy protests. 
But Fan said the younger generation has more options for entertainment nowadays. Local comics are no longer their only choice, leading to a decline.
"Although it's a bit cliché, the worst of the times is also often the best of the times," he said. 
Industrial transformation in the comic industry is inevitable, and local comics have to evolve based on the current social environment, Fan said.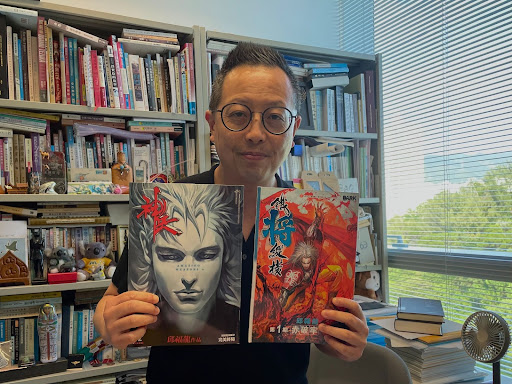 "When it comes to whether the rise of social media will stifle the market or lessen the opportunity, I think social media is a two-way sword," Fan said. 
He believes traditional martial arts comics may not survive under social media influences unless they digitise their content and rely less on physical media format. 
Yet, social media provides an alternative publishing platform for cartoonists, which keeps the industry alive and moving forward. 
"Cartoonists can gain die-hard readers through releasing comics on social media; after reaching a certain amount of followers and popularity, they can publish a book," said Fan. 
Hong Kong Comics Support Program, a collaboration between the government and Hong Kong Comics and Animation Federation in 2021, supports local comics talents. The majority of selected cartoonists are avant-garde and independent in the first term program, such as Mimi Sezto, Man Tsang and Pen So. 
"If you encounter artists who are still hugely passionate about Hong Kong cartoons and are holding up to the drawing, especially those who used Cantonese for the dialogues, you should show them lots of support," said Fan.