Hong Kong towards NFT art at slow pace, with unstable market factors
By: Bella Ding、Ming Min AW YONG

Edited by: YANG Zhenfei

2022-12-14
In the work of Hong Kong NFT artist David Leung, a cooked hairy crab on the dining table could turn into a bee-like creature, with its fangs bared at the audience. 
"Sometimes I look at food, they look back at me," said Leung. He got inspiration from the food he works with every day and started to make photograph collections of food, manipulating them into perfect symmetry monsters.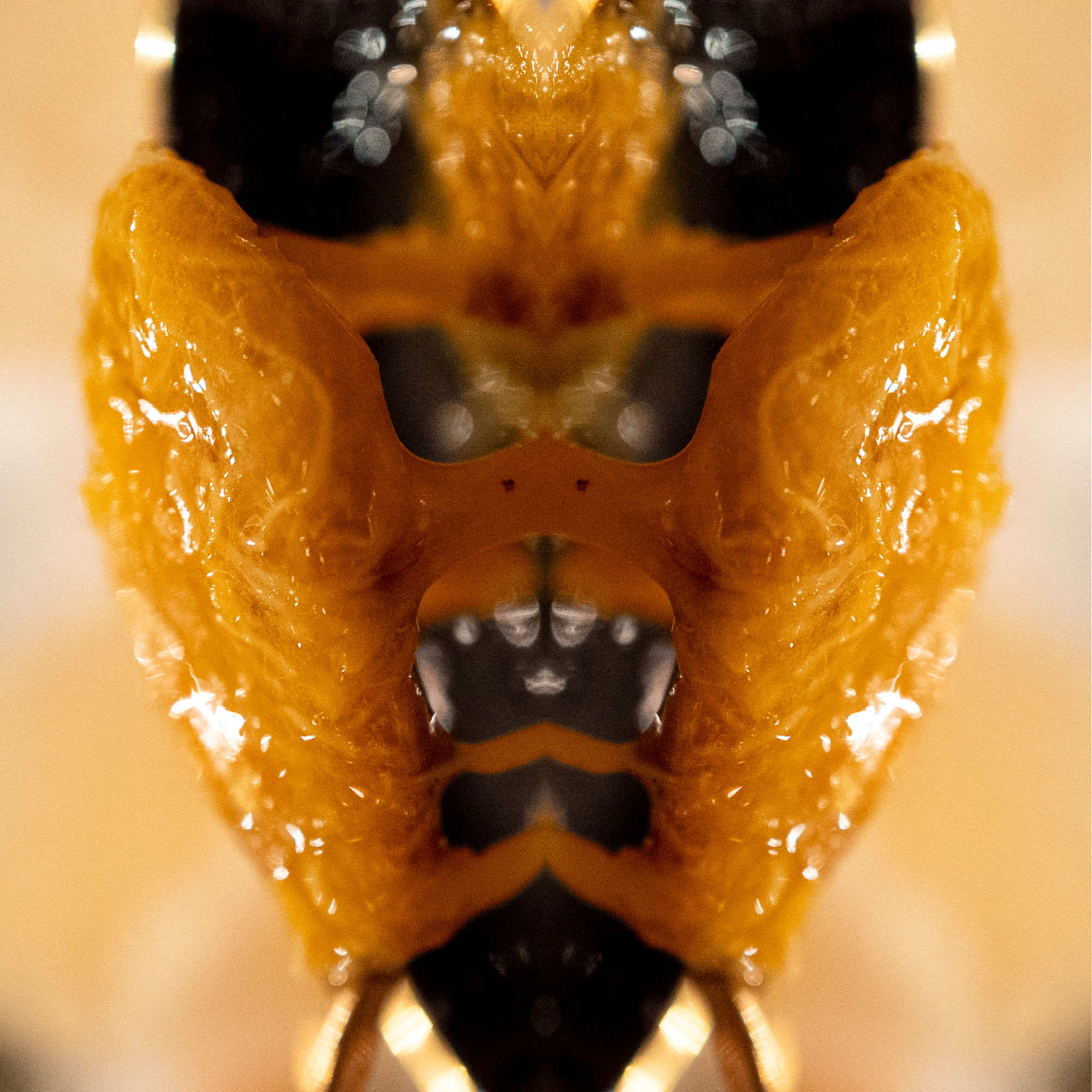 Leung entered the NFT industry earlier this year. As a part of his NFT photograph collection entitled Hairy Halloween, the hairy crab images already gained 0.3 ETH, a kind of cryptocurrency used by digital marketplace Opensea, or HK$ 2860.3 for him. Just like Leung, a number of artists or art creators in Hong Kong have attempted to explore the use of  NFT, either for art creation or trading, although the market is yet well-established.
NFTs, or non-fungible tokens are blockchain-based digital assets, such as digital art or music, or tokenized physical assets, such as homes, automobiles, or papers. And every NFT has its own identification code and metadata to distinguish them from one another.
The government set aside HK$100 million to push the city on the road of "art tech" after former chief executive Carrie Lam Cheng Yuet-ngor announced the plan in her last policy address in November 2020. And many organisations, for example, the auction house Digital Art Fair, embraced the idea of digital art assets, especially NFTs.
"NFT art has recently been fairly popular with many generous investors in Hong Kong," said Heiman Ng, the Head of Business Development for the Digital Art Fair.  "This year, we auctioned 21 pieces of art in partnership with Sotheby's. A single piece by Jacky Tsai, our digital artist of the year, is worth between HK$3 and HK$5 million."
About 10.7% of adults in Hong Kong currently own NFTs, and 10.4% have plans to acquire NFTs. Most of those owning NFTs in Hong Kong range from 35 to 54 years old. Currently, the Sandbox NFT, a virtual gaming NFT, is most favoured by those in Hong Kong, with 98.7 searches conducted per 100,000 people per month, according to Finder.
Globally, NFT art has bloomed since its start in 2014, especially during the pandemic. The third quarter of 2021 witnessed the trading volume of NFTs increase by more than 700% compared to the second quarter worldwide.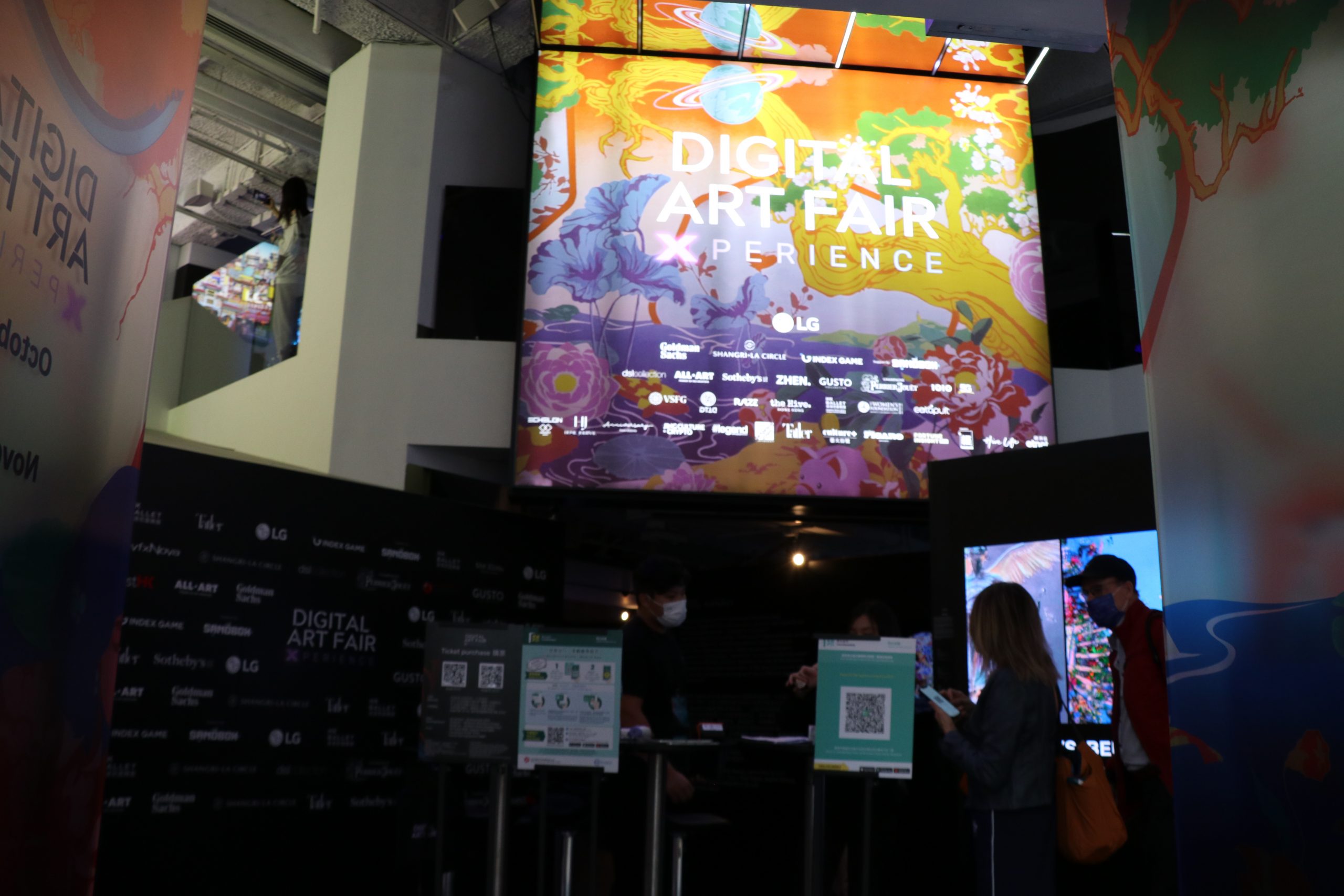 In the art world, NFTs provide concrete ownership and allow for the buying and selling of art.
The immutable ethereal blockchain generates a unique serial number for each piece of art that uses NFT encryption, which is the process of verifying the artist's signature, via which the artist transfers the copyright to the digital artwork, according to Leung.
"Despite the possibility of limitless replication, the authenticity and exclusivity of the tokens employed in blockchain encryption ensure that digital artwork remains the property of its owner," he added. 
Ng also said that the blockchain-based copyright, though owned by an individual, could reach a wider audience, providing public aesthetic opportunities.
"If an NFT art piece is sold, it may still be displayed on the internet," Ng said, "Normally, when an artwork in the traditional art format, like a painting, is bought, it can only be hung on the wall at the owner's home. More opportunities for the general population to enjoy art may result from it.

However, Hong Kong people still remain cautious about this new form of art.
"People can be conservative about this art format at this early time," said Leung, explaining that he would also give physical forms of his work to clients. 
The safety of NFT trading has been questioned due to many NFT scams, like the phishing scam in OpenSea that stole 1.7 million (HK$13 million) in February 2022. OpenSea also reported in January that over 80% of their items were plagiarised works, fake collections and spam. And there has been an increase of 42% in phishing in the third quarter of 2022 compared to last year, according to the HKCERT, the city's cyber watchdog.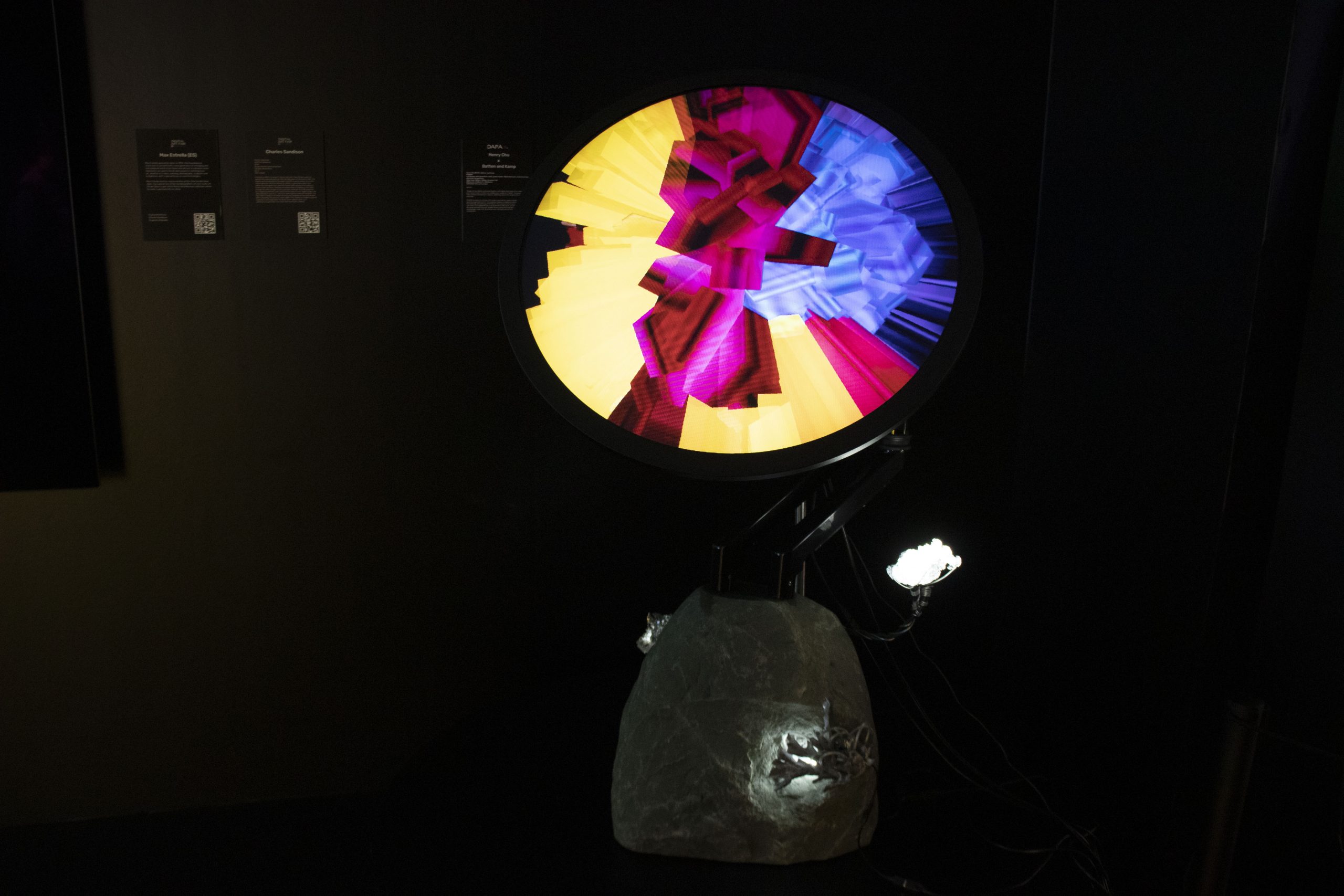 The cryptocurrency used for NFT trading may also add risks.
Unlike traditional banking, which is fully regulated by the government, several digital currencies available for trading in the market are not governed by any single entity, making it sometimes tricky to track digital currency transactions. This also leaves the transactions without any specific requirements for security audits, which makes them vulnerable to new types of cyber attacks.
Currently, the Security and Futures Commission and the Hong Kong Monetary Authority do not have any set regulations for trading cryptocurrencies like Bitcoin, as they are "virtual commodities". However, the SFC warned and reminded the industry that NFTs may be subject to regulation if crossing the boundary between a collectable and a financial asset. These include cryptocurrencies having rights similar to those provided by shares, such as a right to a portion of the issuing company's profits, or having rights similar to debentures.
Julia Leung, deputy CEO and executive director at SFC said that SFC will hold NFT platforms to similar standards that apply to stock exchanges and broker-dealers.
However, Anthony Lau Siu-King, 51, an NFT photographer based in Hong Kong, worried more about the change of mindset of artists, as he admitted that NFT brought more benefits to art creators, financially.
"Artists' creative ideas may progressively change as they become more concerned about the returns of their works," said Lau, "they should always adhere to their own artistic views and stances, rather than being readily swayed by market interests, since it could result in a loss of distinctiveness and originality (in their works)." 
The SAR Government released the Policy Statement on the Development of Virtual Assets last month, announcing that it would speed up efforts to establish a licensing system for providers of virtual asset services. This means that Hong Kong will formally recognize and fully regulate virtual asset services like NFTs.
"NFT art is the enrichment and expansion of the current art forms," said Ng, "The preference of the young generation for this new art, shown as the stream of them at the fair, could gradually make it a hit in Hong Kong, breaking the conservative attitudes of the general public."