Beyond the flair of Hong Kong's streetwear
By: Rachel Yeo、Samuel Lim

Edited by: Oasis Li

2019-03-29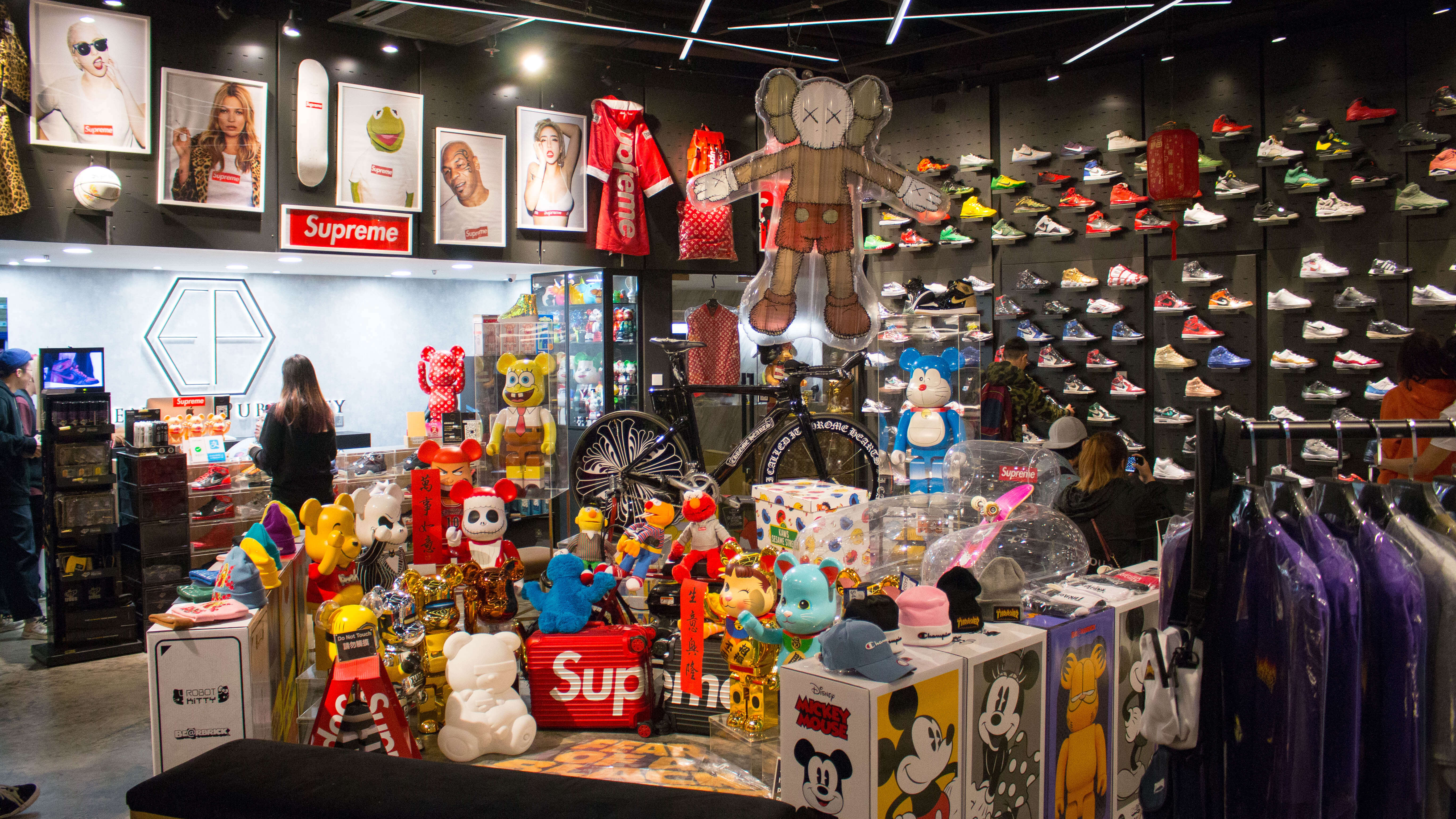 For student Nie Yu-heng, 20, his obsession with the world of streetwear all started with a simple scroll through Instagram. Famous celebrities like rapper Kanye West and fashion icon Virgil Abloh often appear in his Instagram feed. Baffled by how simple combinations of sneakers, sweatpants and logo tees could look so good, he decided to find out more.
Today, Mr. Nie frequently queues up as early as 7am when brands like A Bathing Ape release designs he likes and collects.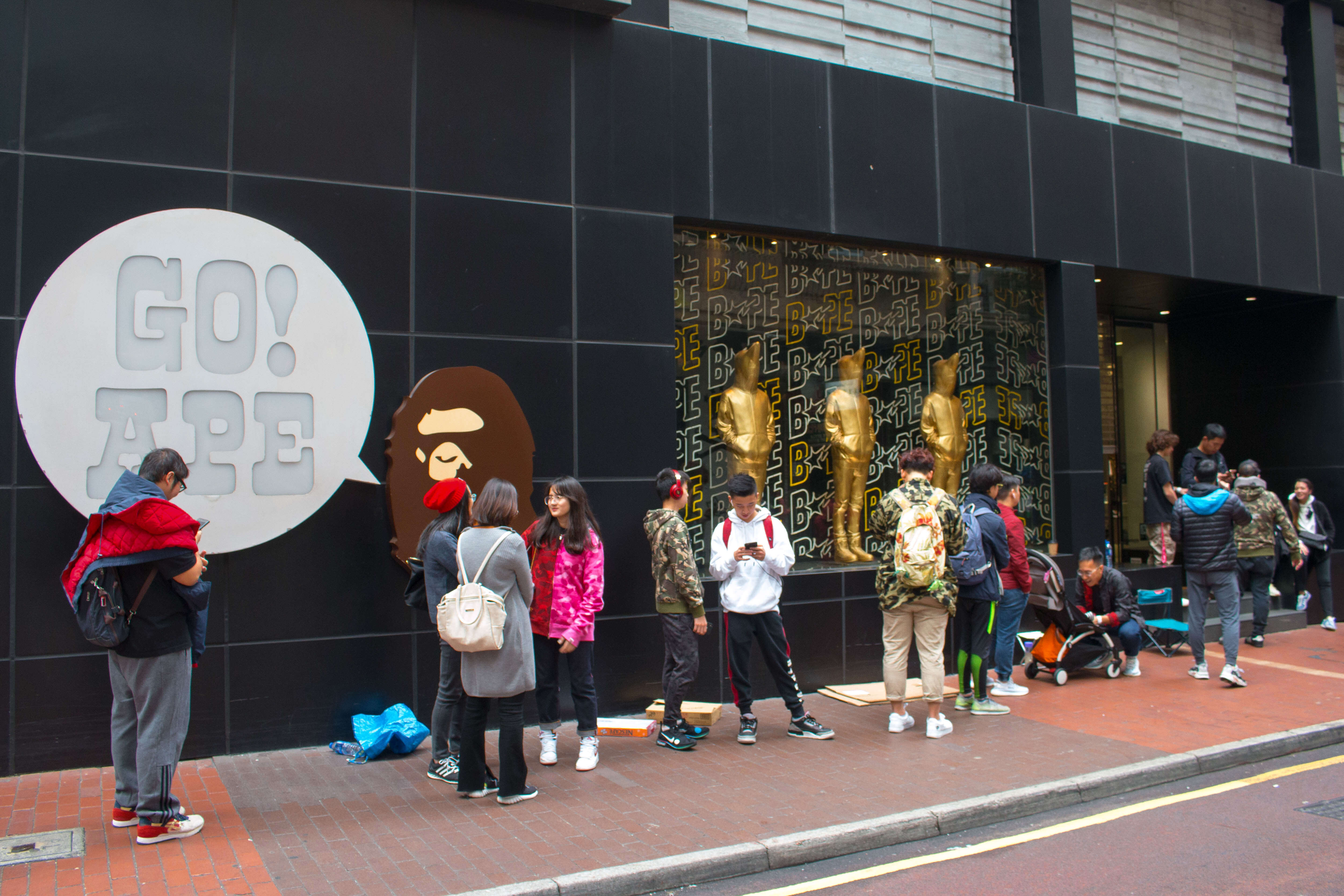 Streetwear, which started with skateboarders and surfers in the United States, is embraced by locals, with many stores here ranging from big labels like Off-White to entire shopping complexes dedicated to selling streetwear such as Trendy Zone in Mong Kok. Fashion conglomerate I.T that distributes European and Japanese street labels across Asia is also based in Hong Kong.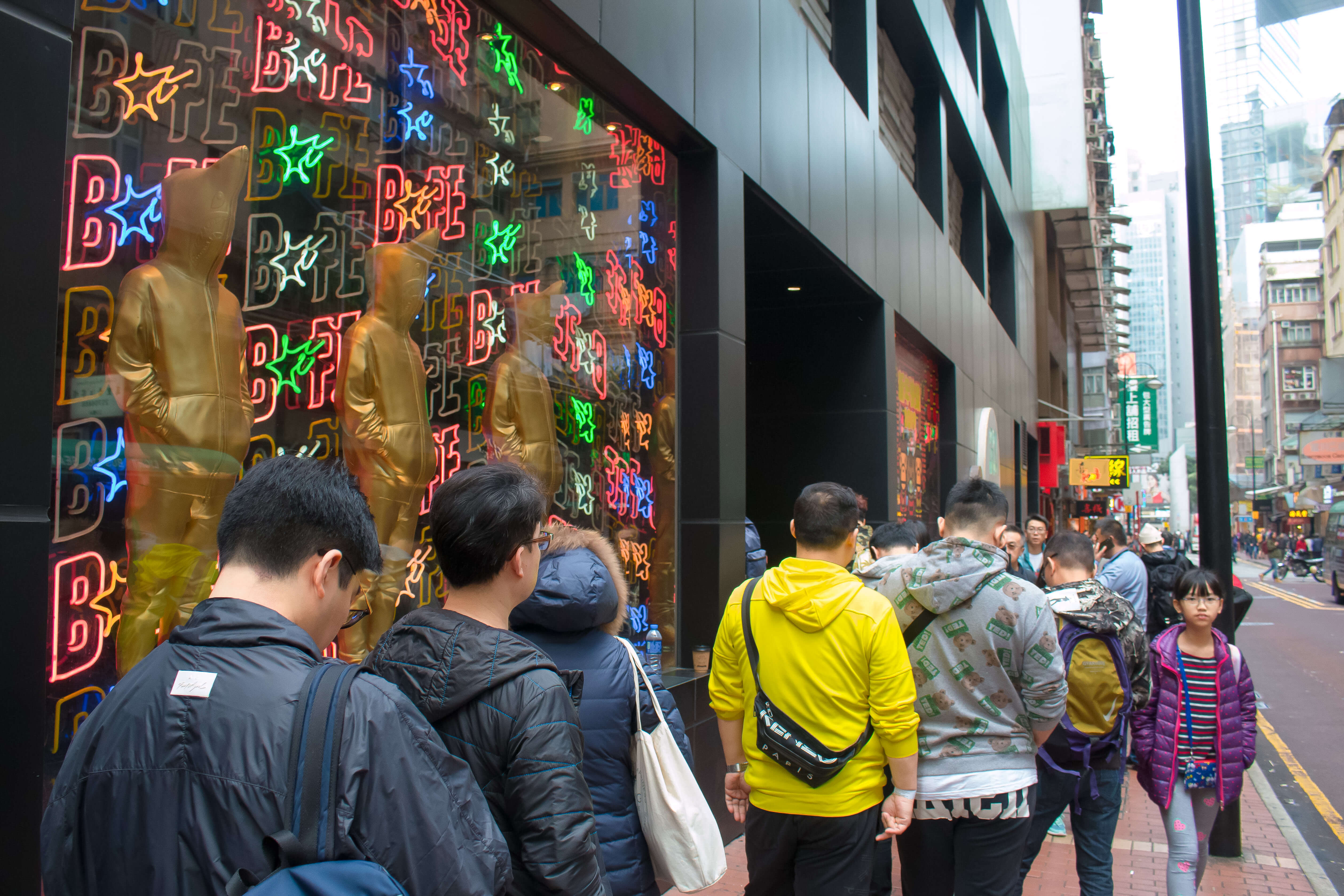 Expensive streetwear fashion has surged in popularity in Hong Kong in recent years, particularly among young people who do not mind paying top dollar because they feel a connection with brands and regard them as an extension of their personality.
"When I look at myself in the mirror every morning, I will always look lively in clothes that I like," said Mr. Nie. "It's not about how expensive or how rare my clothing is."
Samantha Setokusumo, 18, a freshman at the Savannah College of Art and Design Hong Kong, said that her streetwear collection allows her to showcase herself, regardless of how unique her style may be.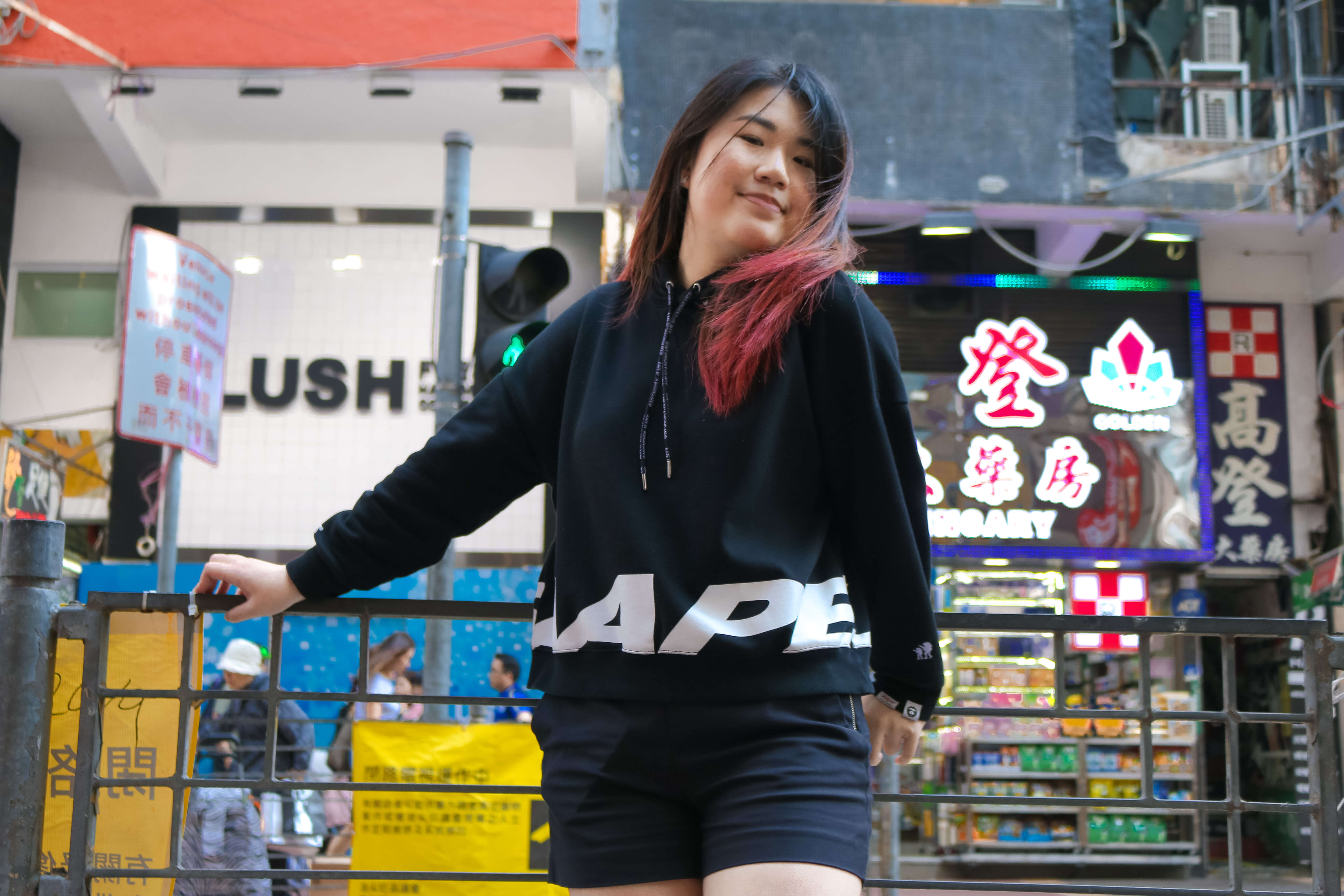 "Because my friends and I always like to joke about being 'hobo' or 'failing in life', we made that into a fashion statement," said Ms. Setokusumo. "It's just the freedom to express ourselves through streetwear."
However, buying clothes and accessories from renowned streetwear brands is not cheap. Prices are inflated as soon as they hit the resale market. A simple box logo sweatshirt from established streetwear brand Supreme costs a minimum of $7,850 on the Hong Kong resale market, in comparison to its $1,162 retail price.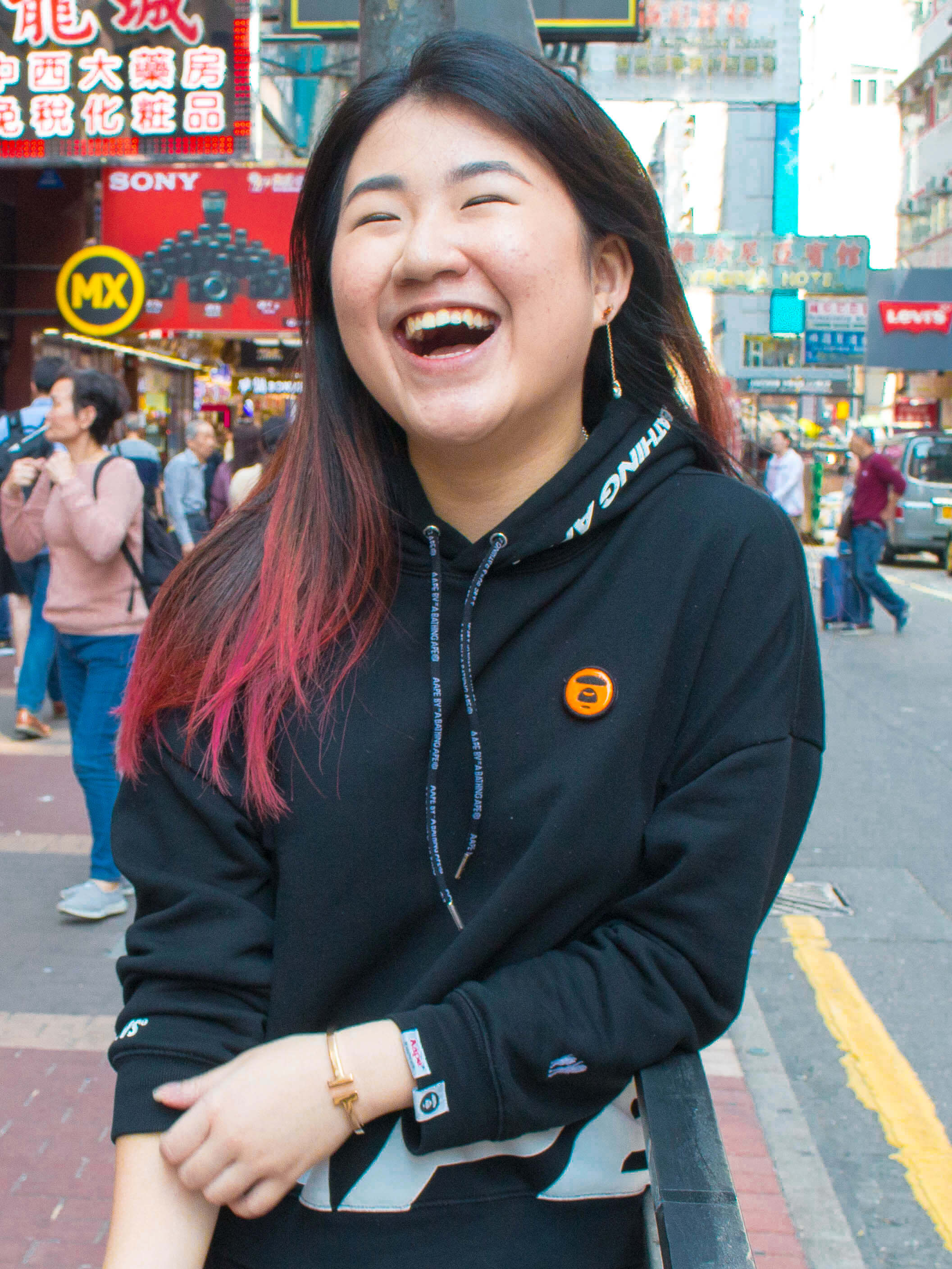 "If I happen to have savings while some nice pieces drop, sure I'll buy it," said Mr. Nie. "But if I'm running low on cash, it's not a problem to just stop buying for that period, even though I really want it."
But Ms. Setokusumo said she is willing to spend less on daily necessities to meet her clothing needs.
"I always have to sacrifice something, so I sacrifice food," she said. "I can be eating real good food, or just okay food. I guess I prioritize having these outfits over other things," she said, adding that each piece of her clothing costs at least $500 on average.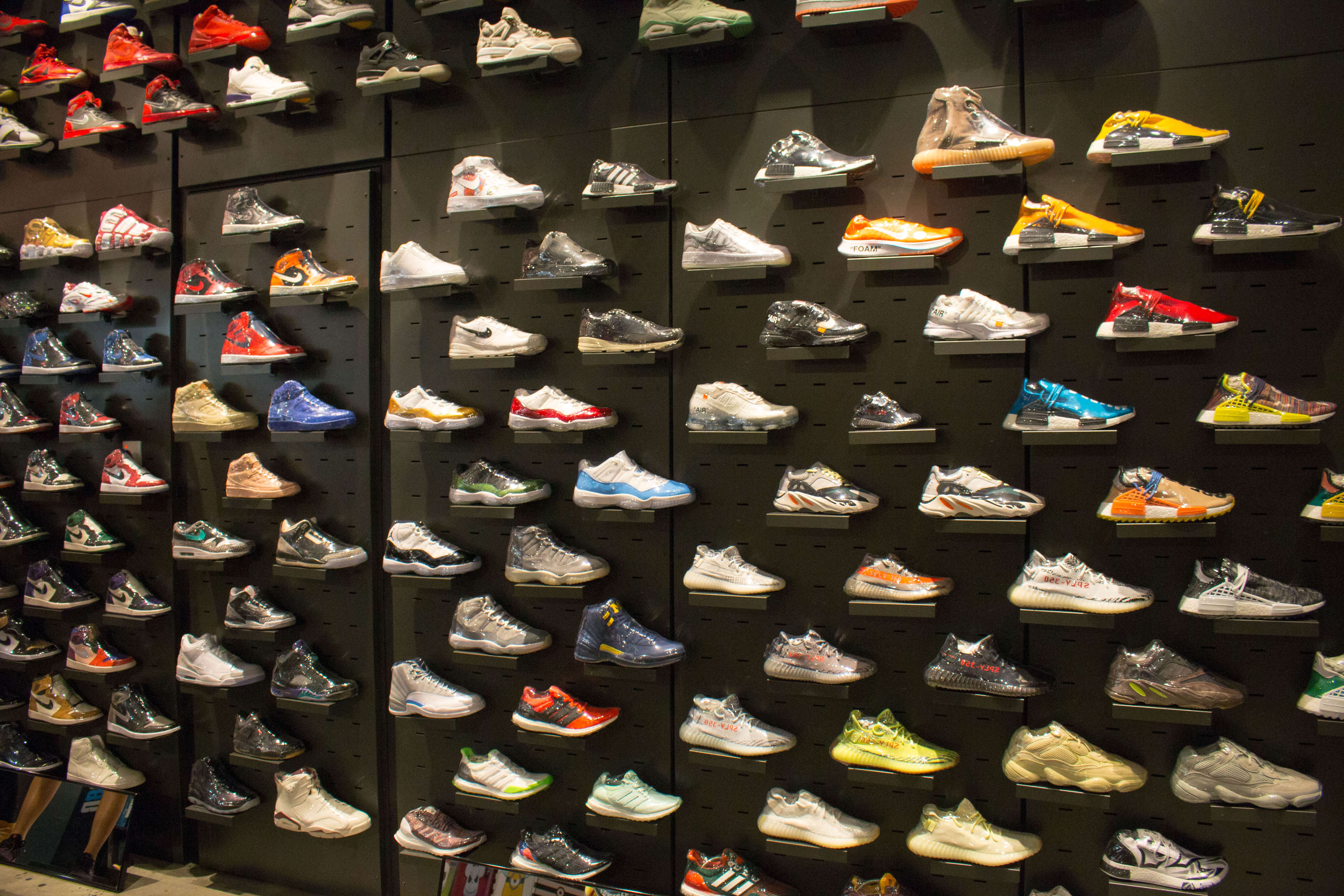 Saving alone is still not enough for Ms. Setokusumo to sustain her love for streetwear. With help from her parents, she uses her monthly $6,000 allowance to shop at least once a month.
Her parents tend to be "neutral" with her shopping habits, she said.
"From when I was young, my mom has always taught me: If you are buying something because of the brand then you might as well not buy it, but if you're buying something because you like it, then get it," she said.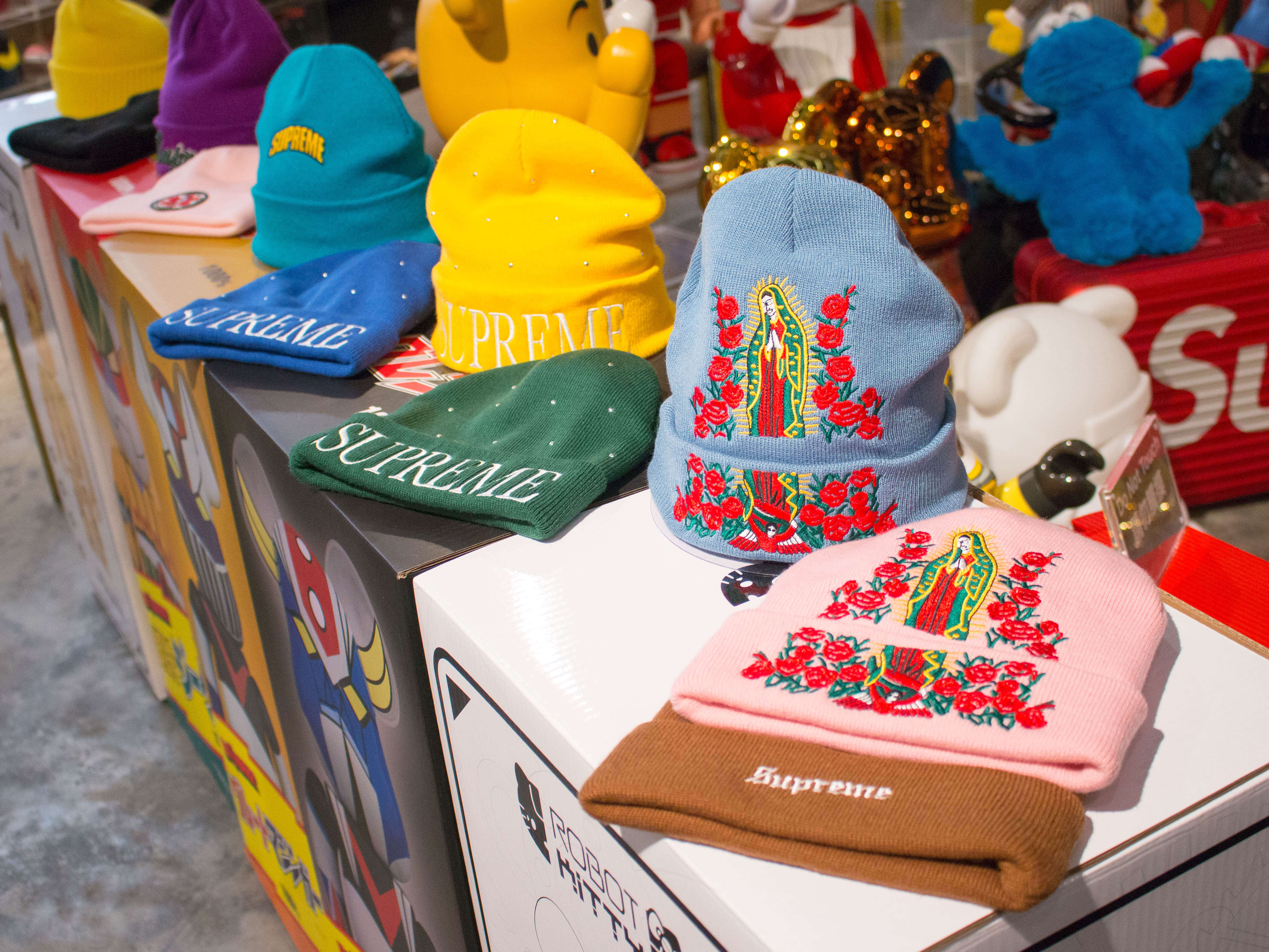 Other than their love for particular designs or brands, some say they purchase rare pieces of clothing for the sole purpose of showing off. At the end of it all, the demand for exclusive clothing is what drives the resale market.
Lazy Chan, 26, store manager of local streetwear retailer Extensive Publicity, said that customers do not mind spending exorbitant amounts if it means that they can show off what they have.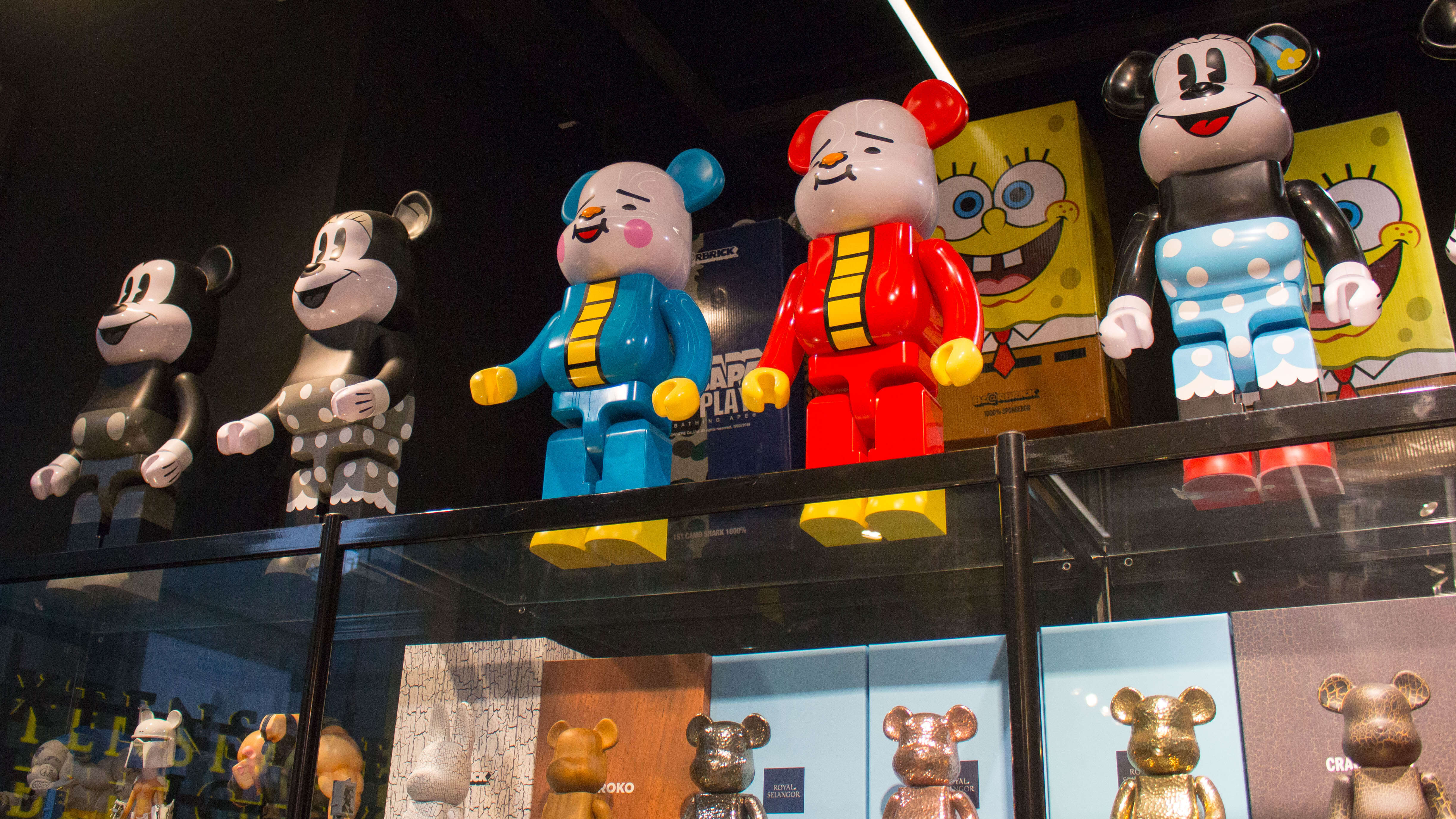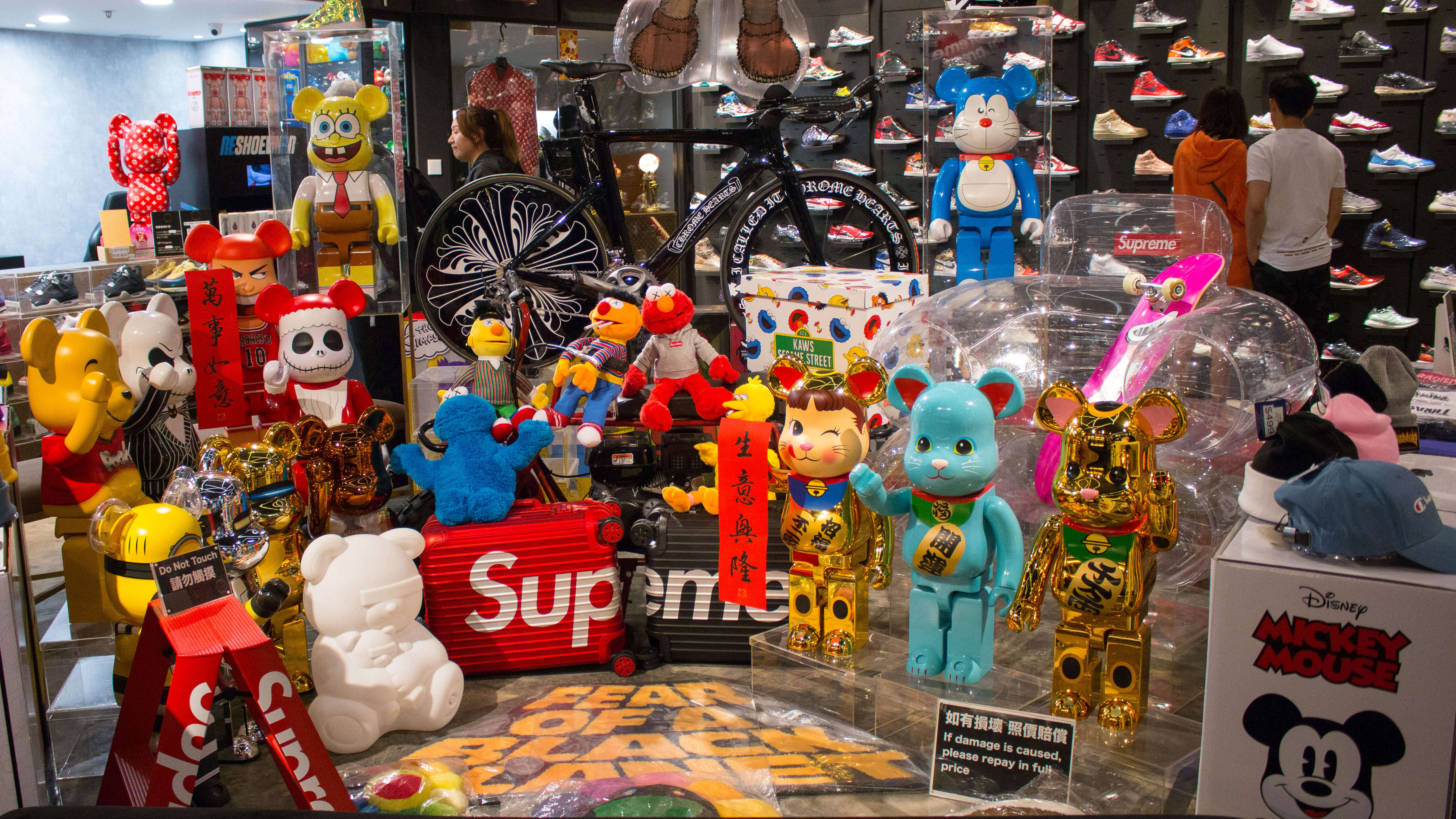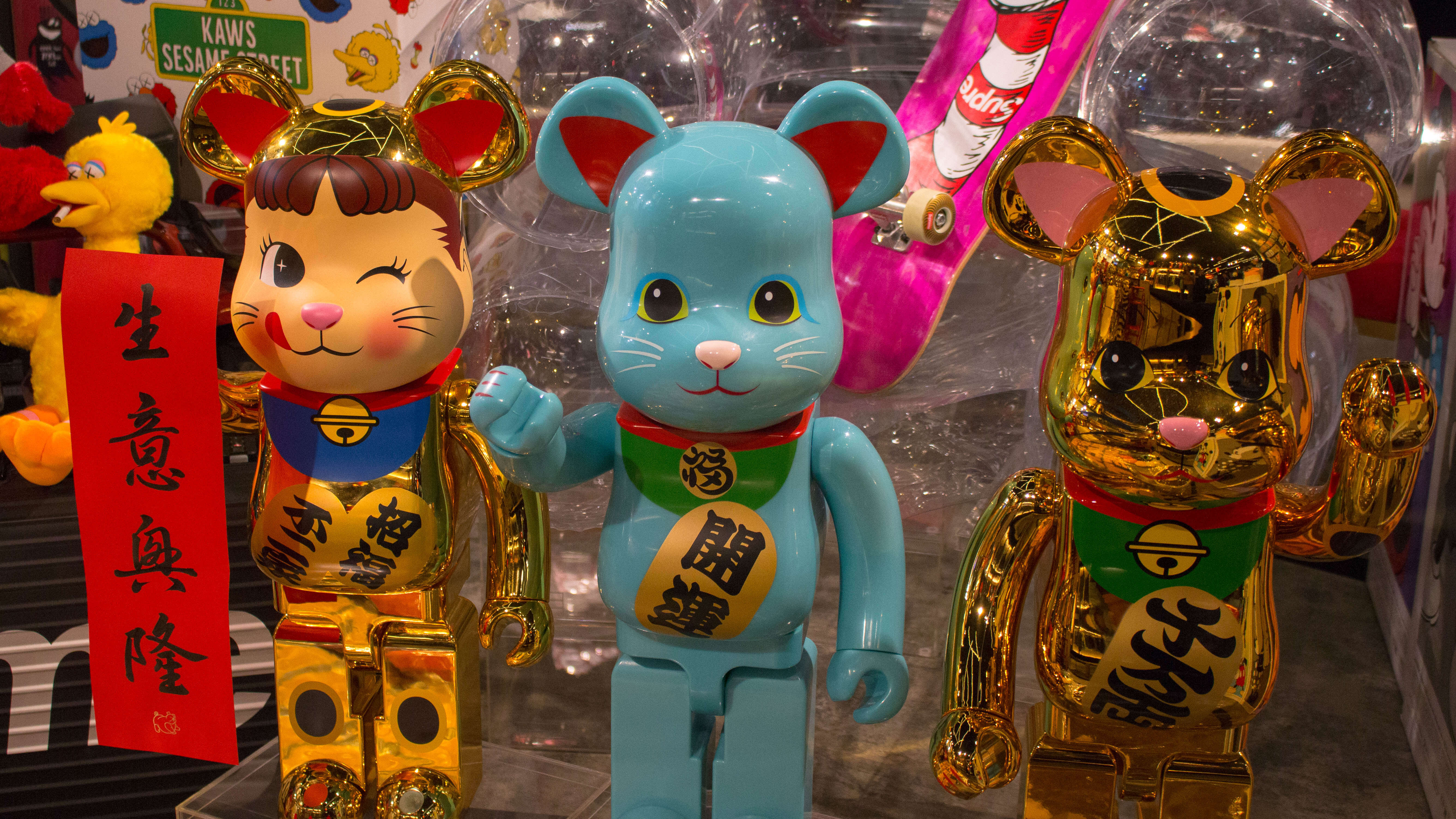 "I will say flexing is obviously one of the biggest reasons why people are willing to spend on streetwear brands or high-end fashion brands," she explained, "Those clothing provides them the feeling of superiority and makes them feel good about themselves."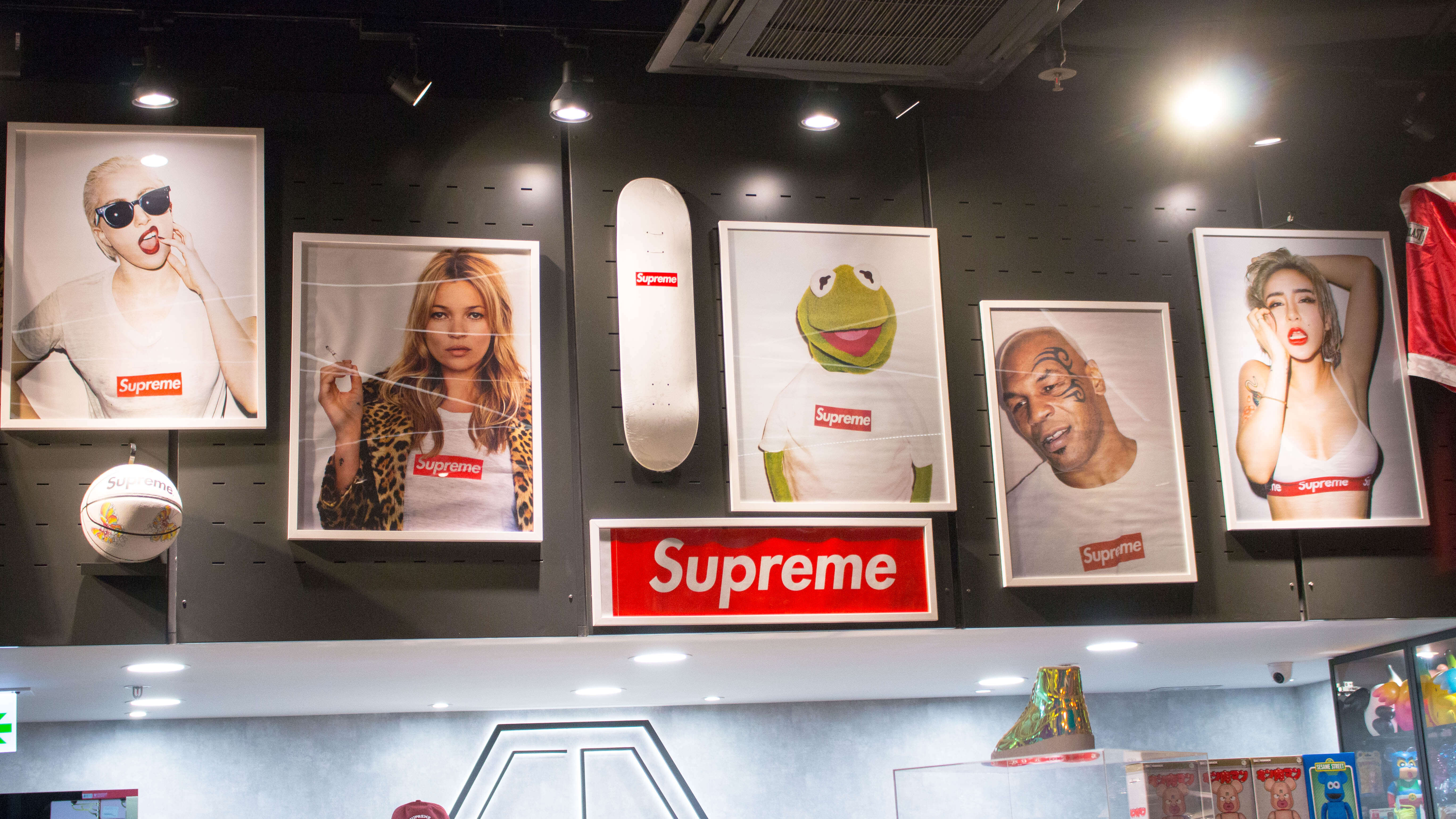 With such high prices, however, working people feel the pinch.
Usually one of the first customers in queues, Mr. Alan Ng, 31, frequently looks out for exclusive collaborations between big brands like Carhartt and North Face.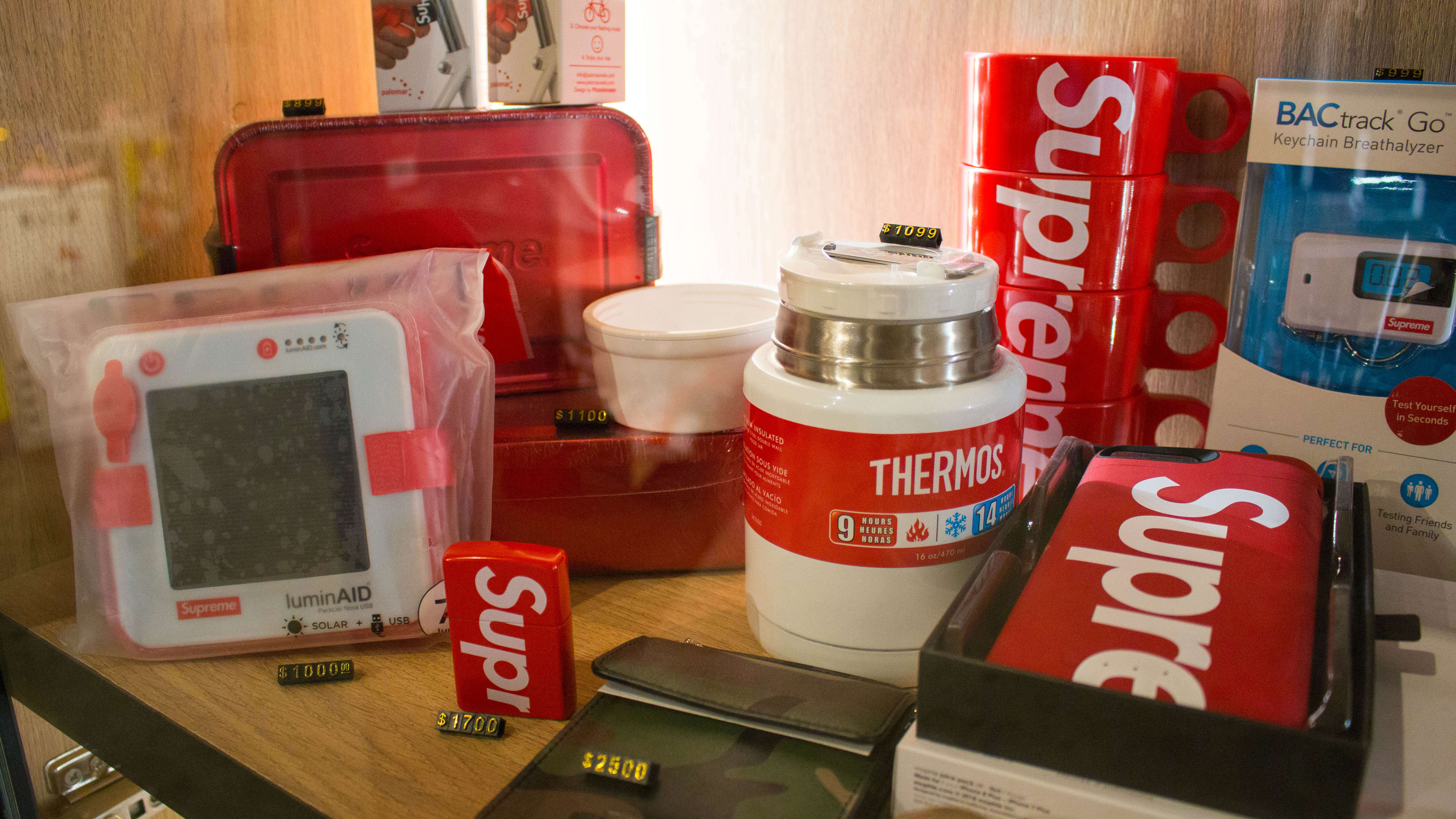 Mr. Ng said he spends a significant amount of his income on streetwear every month but feels that the cost is worth it at the end of the day.
"I agree it's expensive, but it's a burden worth bearing," he said. "The clothes that these brands put out are always high-quality and everyone agrees that they look good."