Hong Kong's landmark Sikh temple sees its rebirth after a five-year reconstruction amidst blessings
By: Bella Ding

Edited by: Jayde Cheung

2022-12-22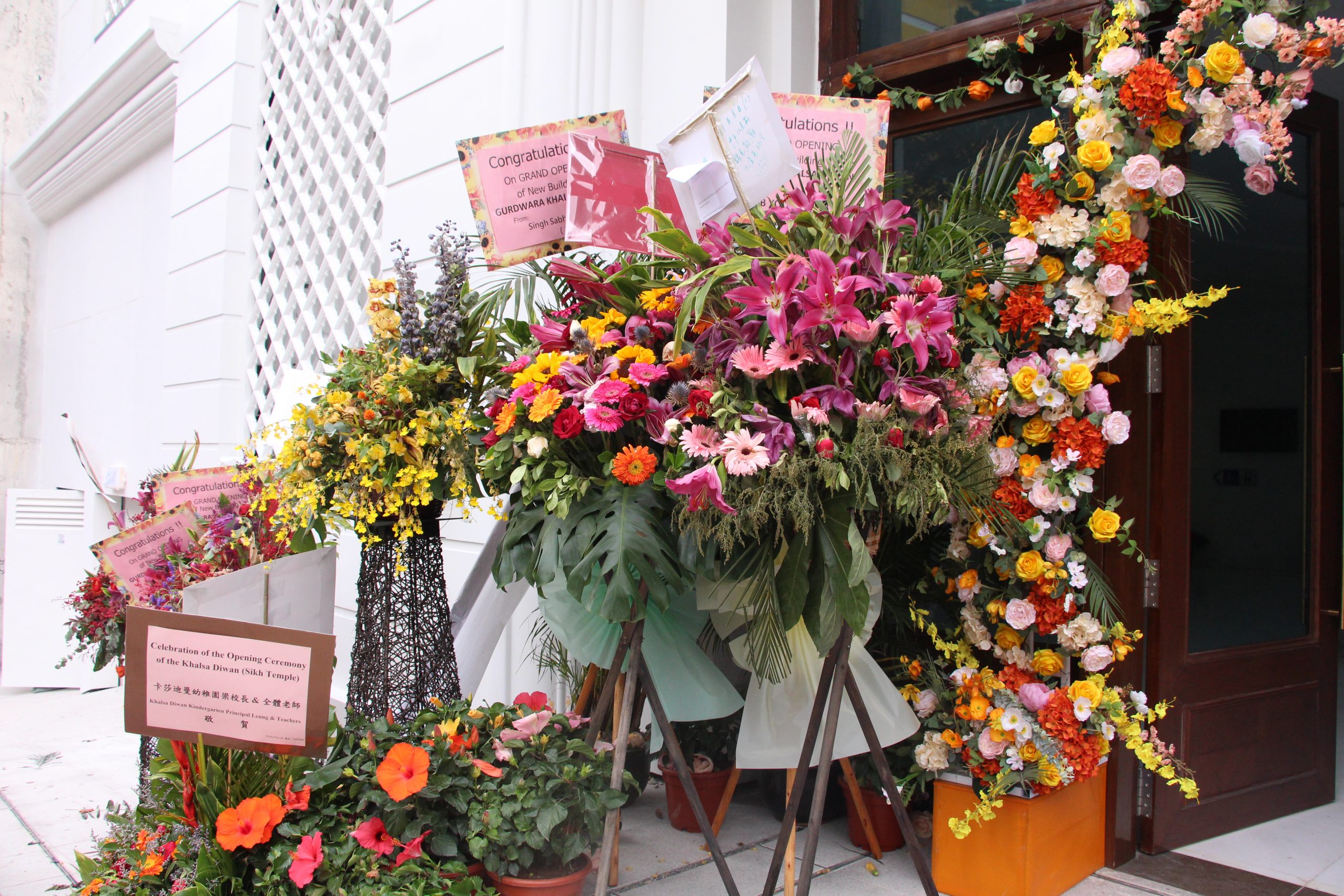 A sea of flowers and colourful flags bedecked Khalsa Diwan, the only Sikh temple in Hong Kong. The aroma of food lingered in the air and wafted through the gate, alongside greetings and laughter resonated across the temple, to celebrate its reopening after a five-year renovation last month. 
The holy place that sat at Wan Chai for over 120 years was finally opened to the public with a makeover worth HK$230 million. Expanded by more than five times to 76,000 square feet, around 7,060 square metres, the temple has three stories that feature a larger prayer hall, an upgraded library, a bigger kitchen and a medical centre wholly operated by volunteers,  according to its official website, to better serve more than 10,000 Sikhs in the city. The costly project was made possible solely by donations from fellows and Sikh-led communities, said Gurdev Singh Ghalib, the convenor of the reconstruction project.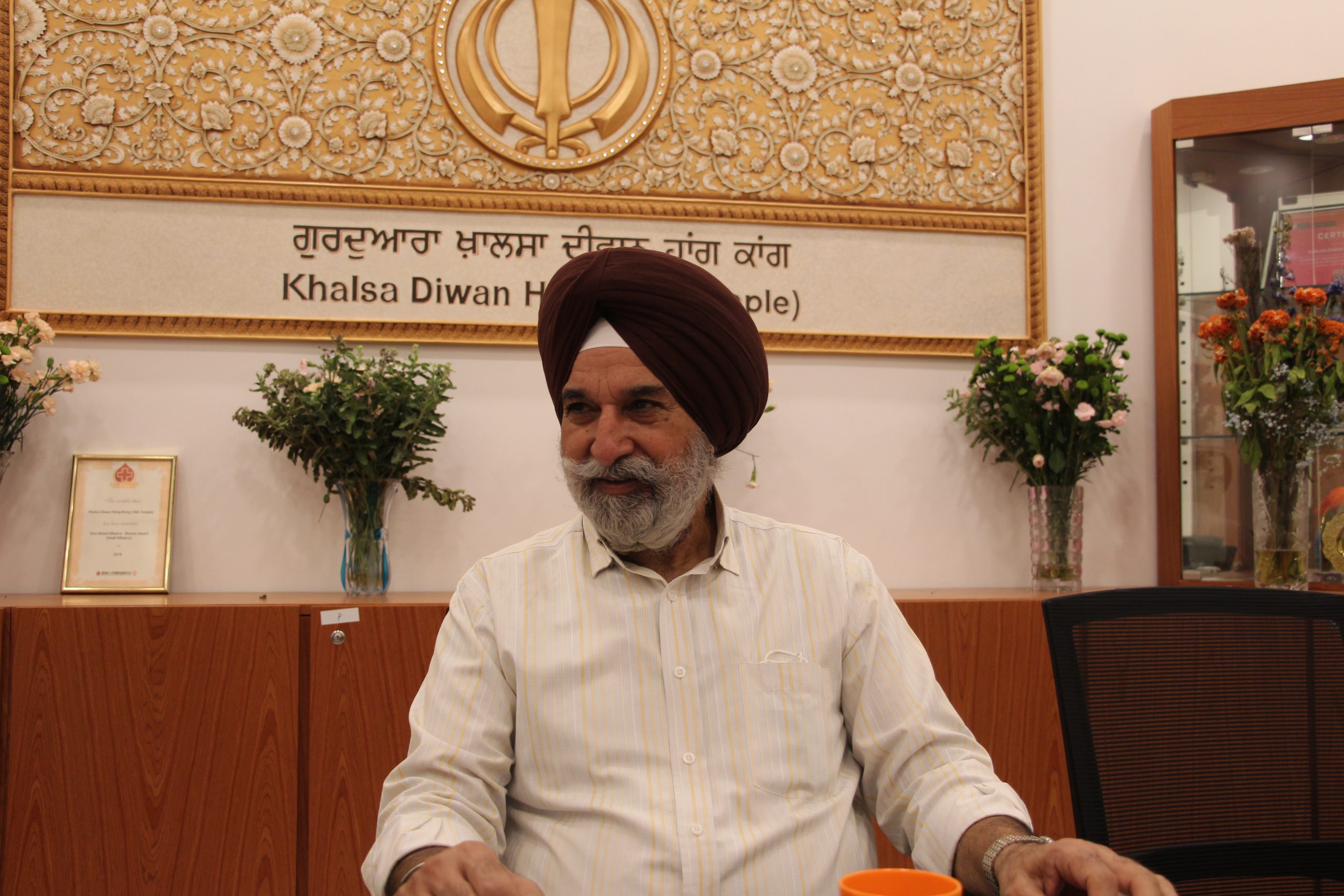 Sikhism, the world's fifth largest religion, gathered more than 25 million fellows worldwide, according to a volunteer organisation The Sikhcoalition. From the far south of India stretching to Hong Kong, Sikhism enriches the city's cultural diversity to spread warmth and enthusiasm. 
In 1841, after the Sikhs landed in Hong Kong, they started their first prayers in a small room of the former Central Police Station, where Tai Kwun sits now. 60 years later in 1901, the Sikh temple was built on government-issued lands by the Sikh members of the British Army Regiment stationed in Hong Kong. 
Since then, it has served as a community centre for the Sikhs. It provides not just a place for worship but a place with food, shelter and education for whoever is in need.
The temple officially reopened on Nov 8 for a reason. "We decided on this date to celebrate our founder Sri Guru Nanak Dev Ji's 553rd birthday," said Ghalib. "All human beings are our friends, this is the creed established by him." 
The temple has followed the motto to give selfless help to anyone in need, as stated in the redevelopment project souvenir book. Free vegan food made in the langar, its philanthropic kitchen, is dispensed to visitors three times a day. Free accommodation for up to 15 nights is provided to those in need as well. 
Palvinderjit Singh Chohan, a 25-year-old volunteer in the temple, said that his family arrived in Hong Kong before World War II. The traditional Indian food and a harmonious atmosphere have bonded the Chohans with Punjabi, their hometown.
"The temple is a social space significant to their history and identity," said Cheuk Ka Kin, an anthropologist from the City University of Hong Kong, who has studied the Sikh diaspora for 17 years.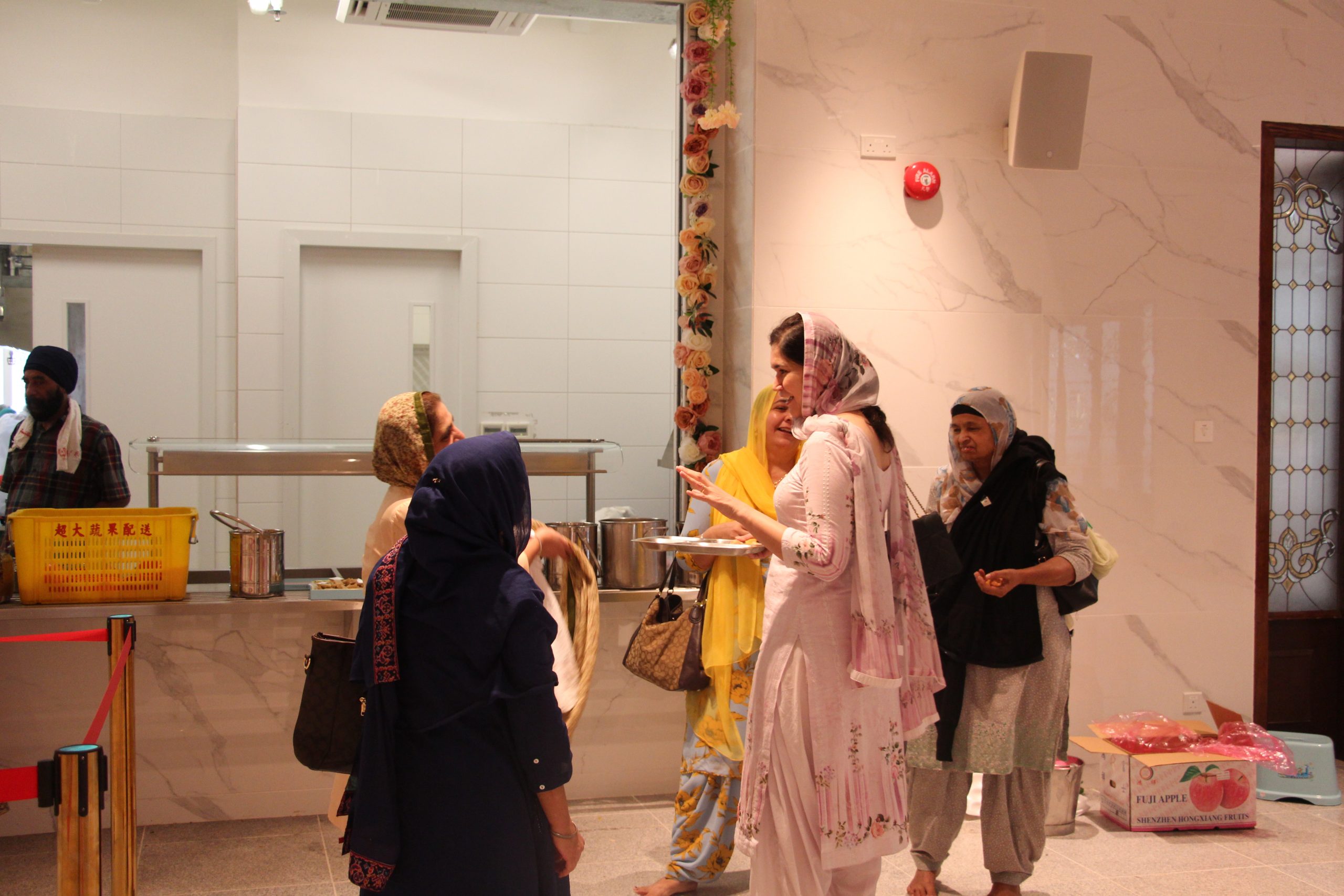 Even medical centres can be found in the temple. Volunteered by one doctor, two medical students and five nurses, the medical centre offers health consultations and prescribes medication for free three days a week.
"This temple was the first choice for me to seek help when I first came here," said Nemia Bullon, a regular Philippine visitor to the Sikh temple. She added that it is a friendly place and has been popular among foreign workers for years. 
"It is not just for Sikh believers but for everybody. Anyone may encounter sudden difficulties," said Ghalib. "What we do is to help them, selflessly, and give them the courage to pursue what they want further."
The temple also plans to provide Cantonese classes to new immigrants in the future, helping them adapt to the city, said Ghalib.
The Police Training School of Hong Kong began to teach English and Cantonese to newly recruited Sikh arrivals in 1869, to help them adapt to the city's culture and provide employment opportunities for those who choose to remain in the territory after retirement, according to the temple's official website.
"We used to receive goodwill from the city, and it is time for us to reciprocate," said Ghalib. 
He also said that those who received help from the temple, like some backpackers who arrived before the COVID-19 pandemic, were also willing to work as volunteers in the temple and community activities in Hong Kong.
The daily operation of the temple relies highly on volunteers, as there are only 10 full-time employees. Most of the volunteers came from the Sikh community. There is no fixed schedule of work or division of labour, but everyone engages in the daily operation by doing what they are capable of.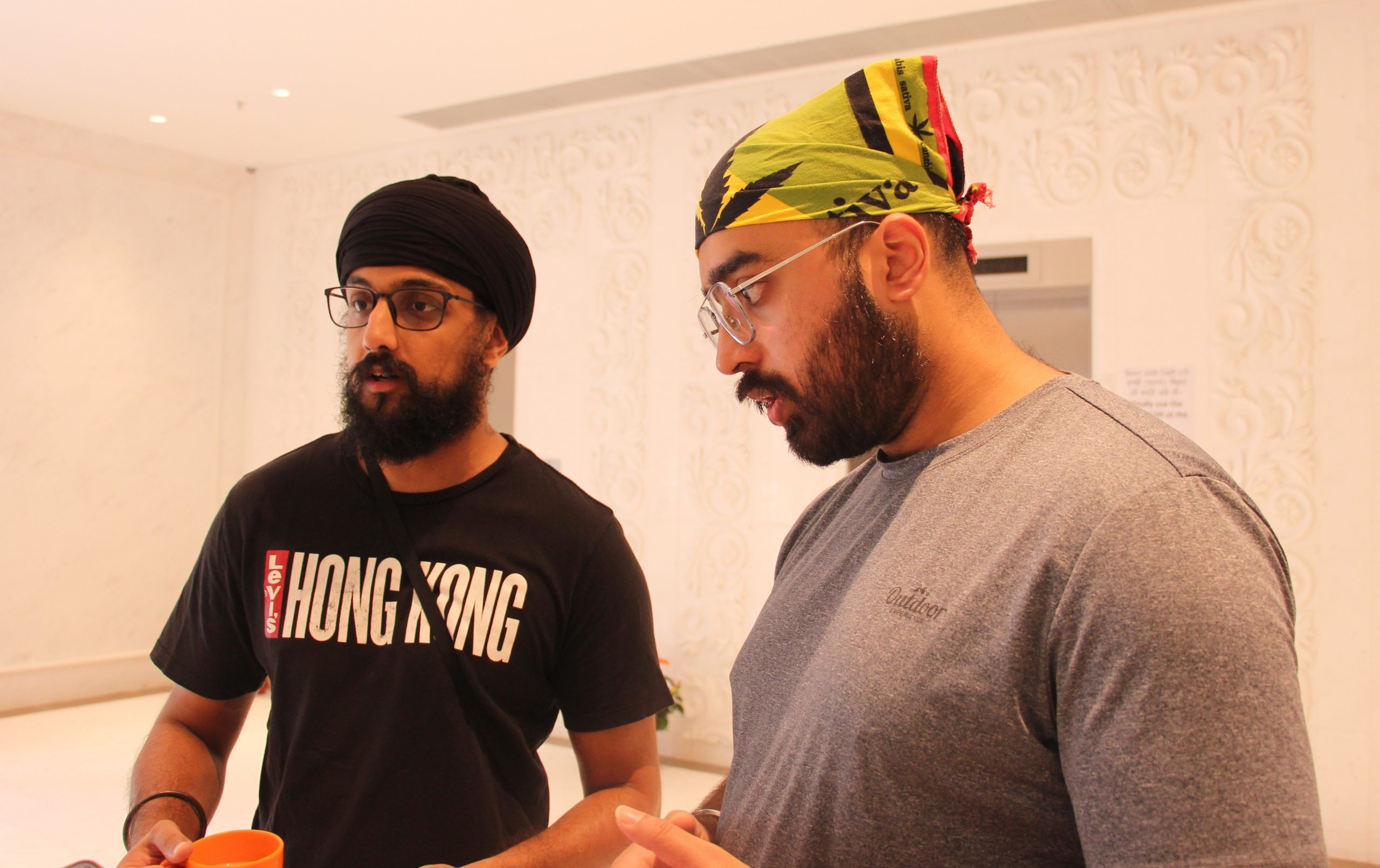 Malhi Parminder Singh, a 24-year-old worker at the Hong Kong Correctional Services Department, said that it has been a tradition for many Sikhs to do Sewa (charitable service) as advocated in the Sikhs' creeds. 
"I enjoyed my Sewa since it makes me feel I can live my life to the fullest," said Singh.
The white building stands quietly on Queen's Road East, marking its 121st anniversary in the city. 
"The temple brings human kindness to Hong Kong and helps build a diverse and harmonious society," said Cheuk, " It also attracts more Hong Kong people to learn about ethnic minorities and their contribution to the development of this city."