New archeological discoveries from Sanxingdui sites unveiled at Hong Kong Palace Museum
By: Juncong SHUAI、Yuqi CHU

Edited by: Chengqi MO

2023-09-27
The Hong Kong Palace Museum exhibition of Sanxingdui relics opened Wednesday, with nearly half of the 120 artefacts unearthed since 2020 and showing for the first time in a major exhibition outside Sichuan province.
The bronze, gold, jade and ceramic artifacts dating back 2,600 to 4,500 years are from the Sanxingdui, Jinsha and Bodun archeological sites on the Chengdu Plain. Twenty-three items are grade-one national treasures.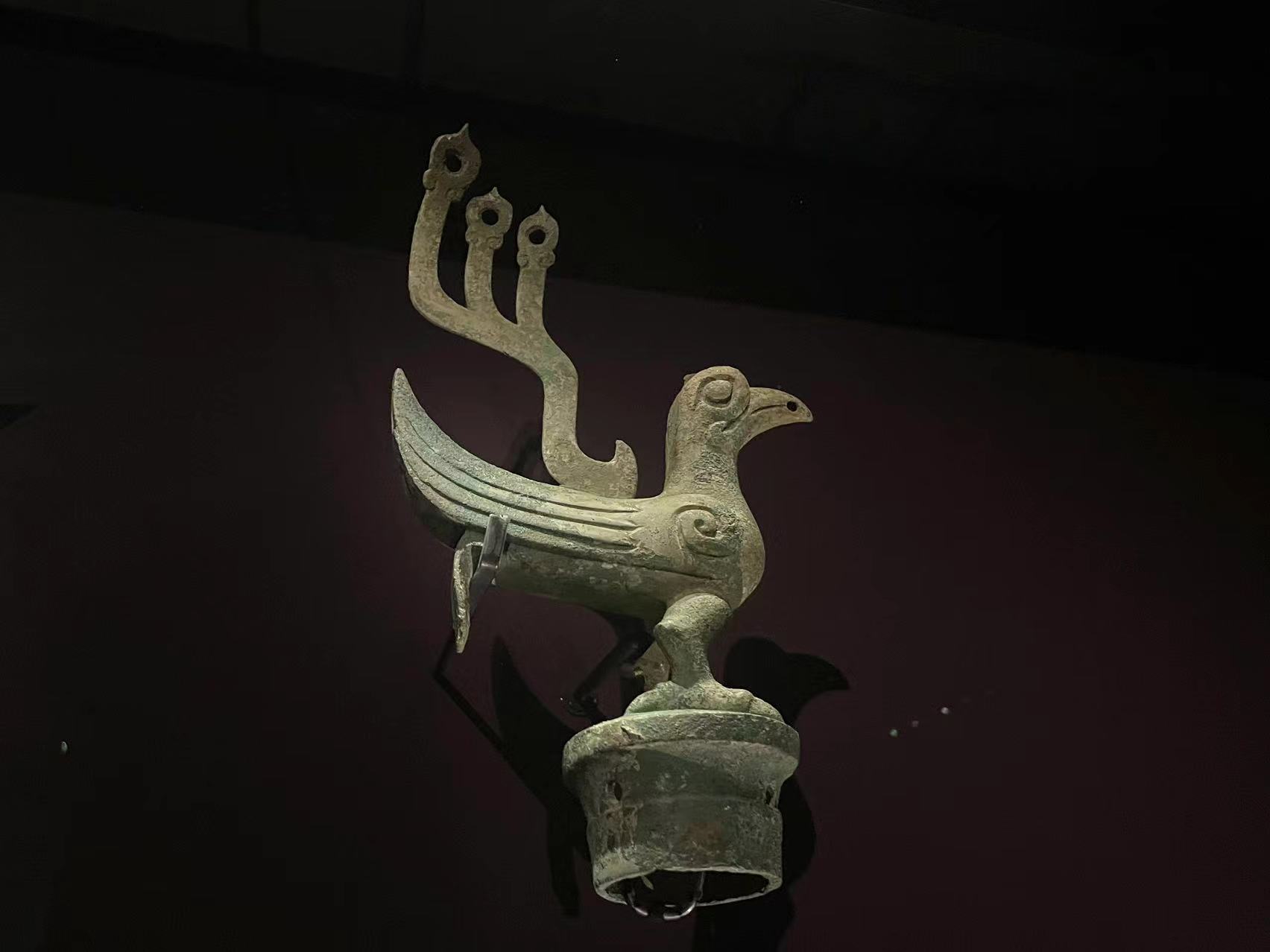 Sanxingdui, referring to three remnants of man-made mounds that might have been part of ancient city walls, was first discovered in the late 1920s near Guanghan, Sichuan province.
"The reason why we choose to unveil many of the new discoveries in Hong Kong is that compared to the mainland, there is a lack of knowledge of ancient Chinese culture," said Lei Yu, the curator of Sanxingdui Museum.
"The new archeological discoveries are significant because they extend our understanding of Sanxingdui or Shu cultures, with abundant bronze wares that have never been seen before," Lei added.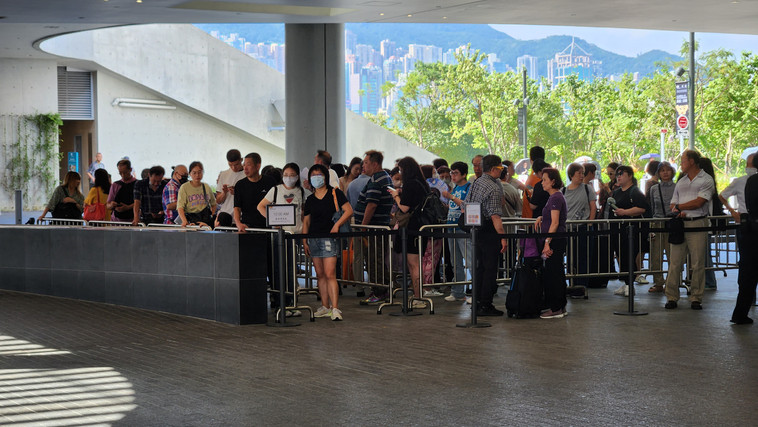 "After viewing these relics, I was particularly shocked by the beauty and design, which express the Sanxingdui people's respect for nature and gods," said Richard Cheng, a 65-year-old Hong Kong resident. "The exhibition really empowers my cultural confidence."
The exhibition is divided into four thematic sections which explore the art, urban life, belief systems and the origins and legacy of the ancient Shu civilization.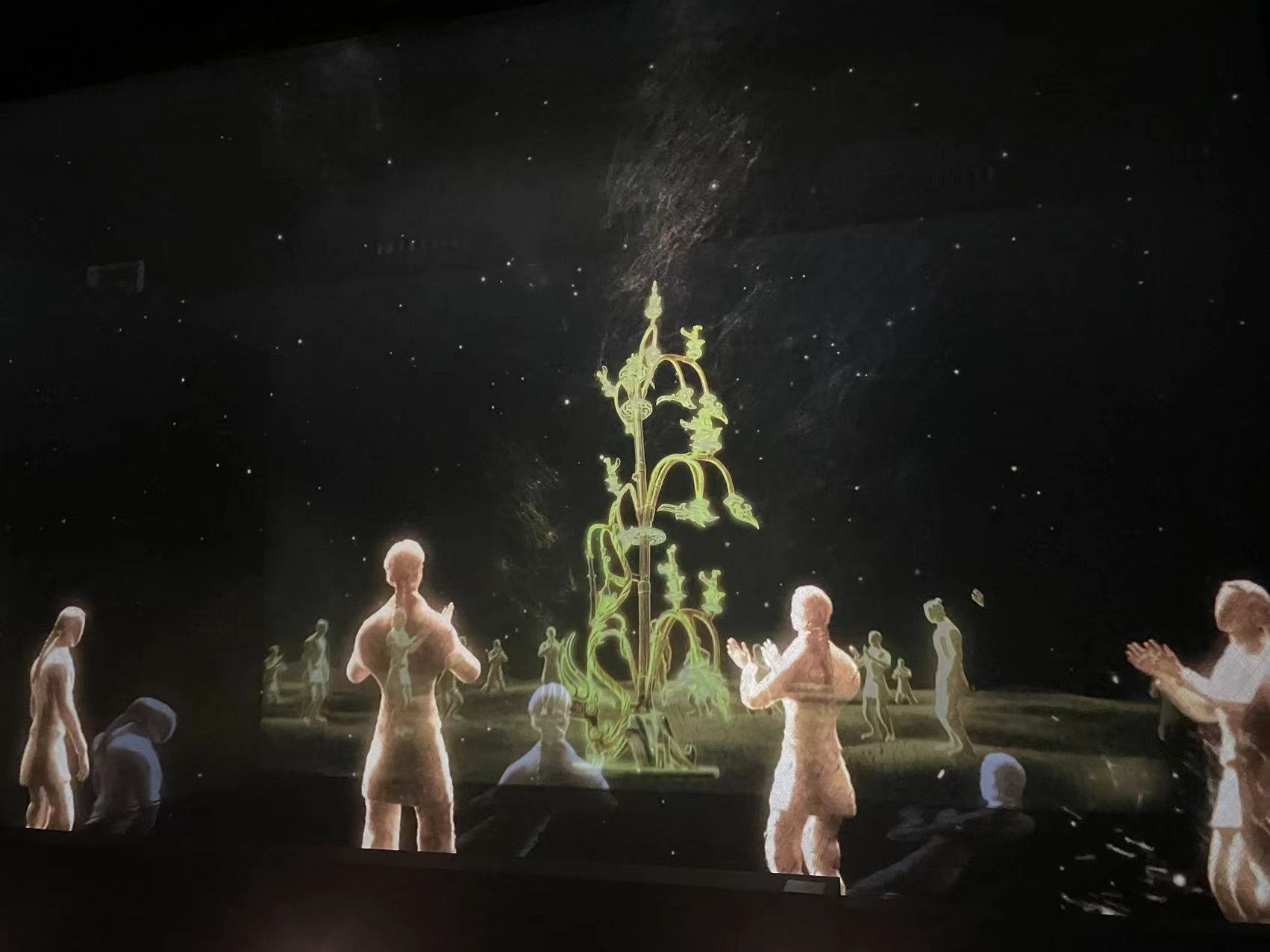 The exhibition has over 10 multimedia displays, including a holographic projection of a bronze tree and virtual reconstruction of a broken bronze figure.
"After watching this exhibition, I find ancient Chinese culture so mysterious," Zack Brown, 34, said. " It's amazing that scholars don't exactly know what these artefacts were used for thousands of years ago, which leaves space for imagination."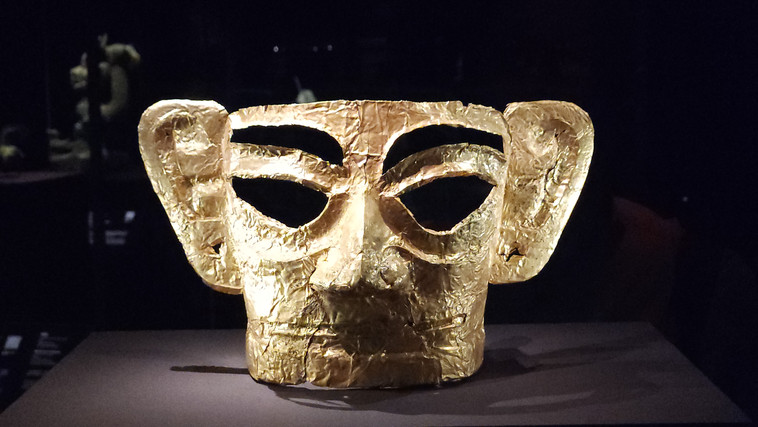 Ray Chen, 22, a student from Chinese University of Hong Kong, said he was disappointed that there were fewer artefacts than in the museum in Sichuan.
"I believe people here want to see more treasures from Sanxingdui and Jingsha sites," said Chen.
The museum is also hosting the two-day Sanxingdui and Bronze Age China International Symposium with leading Chinese and overseas scholars presenting the latest archaeological discoveries and research on Sanxingdui.
"The exhibition in Hong Kong is a milestone, with the global archaeological community once again focusing its attention on Sanxingdui," said Lei.
The special exhibition "Gazing at Sanxingdui" will run for around three months, from Wednesday to Jan. 8, co-organised by the Hong Kong Palace Museum and Sichuan cultural institutions.
The museum will close at 8 pm during the Mid-Autumn Festival and National day, two hours later than usual.
Tickets are priced at HK$150 with concessionary ones at HK$75.
This article has been updated.