Letter from the Editor : What Mr Noel Biderman has in store for the glitzy city?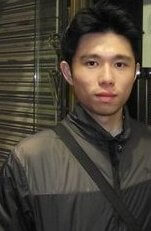 In the December issue, we talk to Mr Noel Biderman, founder and CEO of the controversial infidelity website Ashley Madison, about why he has decided to tap into the Hong Kong market and what he has in store for the glitzy city.
We also delve into the city's raging debate on the extramarital dating site, which made its debut in Hong Kong in August this year, by speaking with local religious leaders and family planning experts.
As the political wrangling over the method of nominating chief executive candidates in 2017 shows no sign of abating, we have decided to get up close and personal with veteran pro-Beijing barrister Ms Maria Tam Wai-chu to find out her vision for universal suffrage in Hong Kong.
On the societal front, we offer insight into a quiet revolution spearheaded by a group of local guerilla gardeners who plant "seed bombs" on the streets to trigger rethink on the ownership of the city's public spaces.
With the rising threat of cybercrime in Hong Kong, we have decided to take a closer look at a recent surge in webcam blackmail cases involving sex chat between Hong Kong residents and overseas nationals.
Finally, we welcome any feedback letters or emails from you on our stories and design layouts.
Last but not least, we wish all our readers a Merry Christmas & Happy Holidays.
Editor-in-chief
Brian Yap