60 anti-Japanese groups commemorate 86th anniversary of Mukden Incident
By: Michael Shum、Erin Chan

Edited by: Tracy Zhang、Daisy Lee

2017-09-18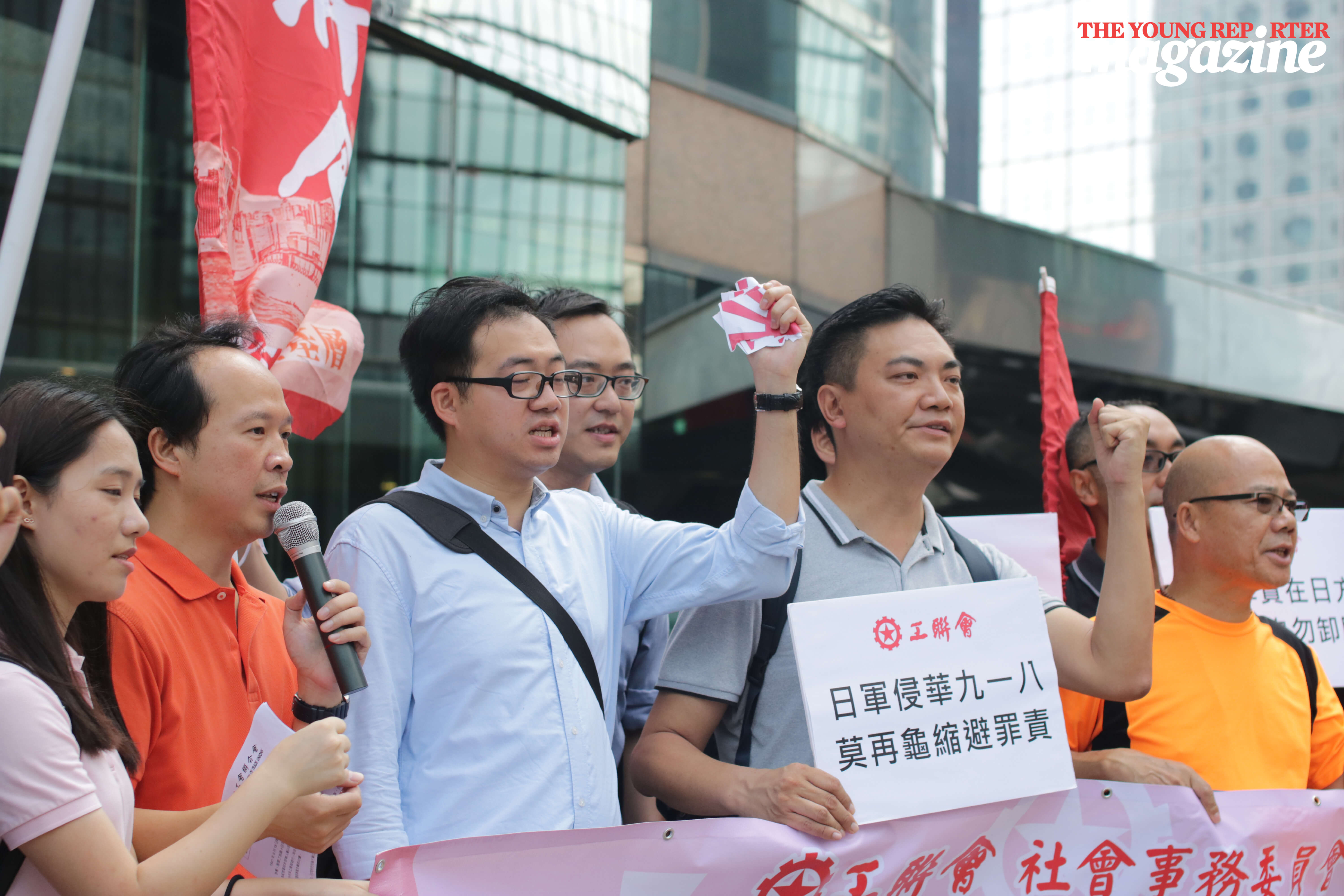 60 anti-Japanese groups showed up in Central on Monday to commemorate the 86th anniversary of  Mukden Incident which marks Japan's invasion in China.
Organised by Hong Kong Federation of Trade Unions, groups including Association of Chiang Kai-shek - gathered outside the Exchange Square in response to Japan's development in military power.
Social committee member of the Hong Kong Federation of Trade Unions, Kan Ming-tung urged Japan to face the history regarding the invasion of China on September 18, 1931.
Kan said he felt regret that they were not allowed to enter the Consulate-General of Japan in Hong Kong and no representative from the office had accepted their letter.