The Haunting Boars: Government measures on local wild boars control remain ineffective despite use of contraceptive vaccines
By: Karen Kwok、William Tsui

Edited by: Anna Kam、Maisy Mok

2019-03-01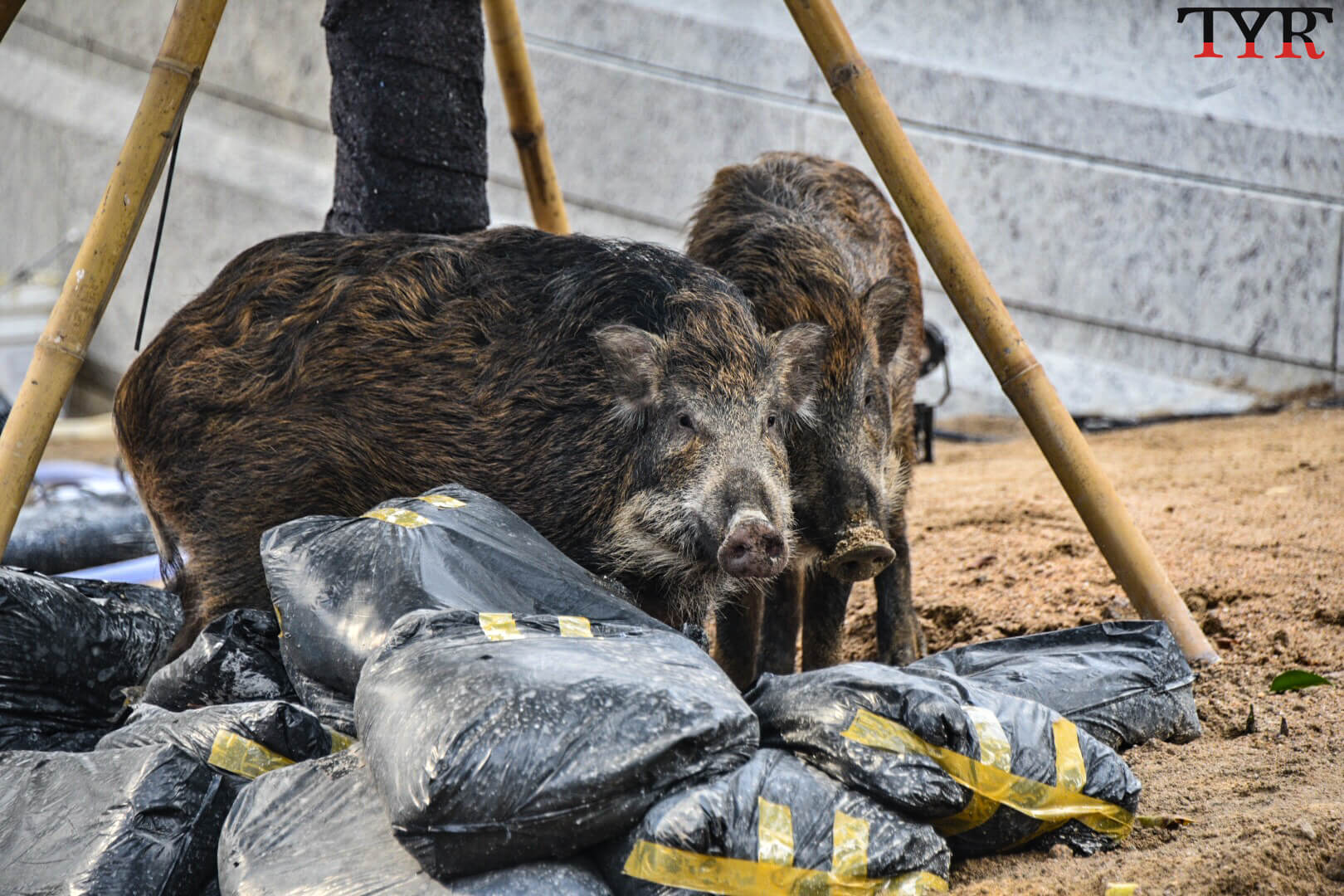 Zosha Piotrowski, a resident in Clearwater Bay area, said it was scary to see packs of wild boars by the rubbish bins when she was walking her dogs at night.
"The wild boars knock down the bins and rummage for food, and there has been more and more of them in recent months," she added.
According to the written reply from Secretary of the Environment, Wong Kam-sing, to Regina Ip Lau Suk-yee, current legislative councillor from the geographical constituency, in early January, the number of the wild boars reached 738 in 2017, more than double what it was in 2013.
Back in the 1970s, teams of civilian volunteers were granted arms licenses and special permits by the police and the Agriculture, Fisheries and Conservation Department (AFCD) in order to hunt the boars, Mr. Wong said in a statement.
Around 40 to 60 animals were caught each year.
But in early 2017, the government suspended the hunting teams after reviewing their strategies for quantity control and relaunched the Pilot Capture and Contraception/Relocation Programme (Pilot CCRP), a two-year wild boar contraception project which successfully sterilised 54 wild boars by December 2018.
Jeremy Young Chit-on, a district councillor for Central and Western District who wants the government to restart the hunting team, said contraception injections are ineffective because it is difficult to administer.
The anaesthetic in the contraceptive vaccines, takes at least five to twenty minutes to take effect after injection. This gives the boars time to try to escape and become aggressive during the operation, a Legislative Council panel discussion summary released in late January stated.  
Wild boars may become aggressive and attack humans when provoked or threatened, it quoted from the AFCD.
On account of operational need and safety, the AFCD has to deploy 12 to 15 staff to capture one wild pig in each operation, it wrote.
"The operation poses risks to the lives of people in the surrounding area given there is limited manpower," said Roni Wong Ho-yin, spokesman for the Hong Kong Wild Boar Concern Group, on the RTHK Radio 1 Programme, "Millennium", in early February.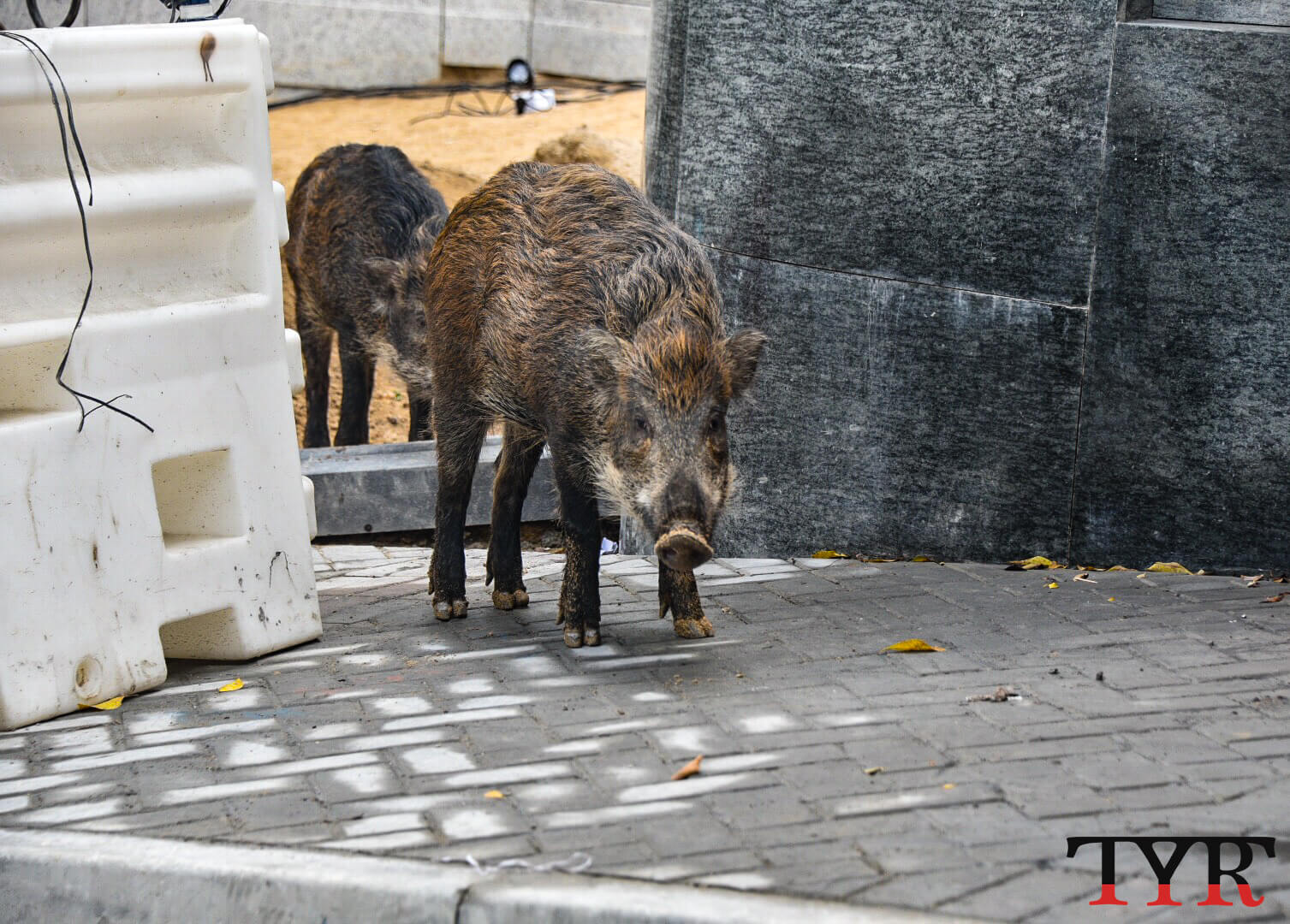 Previously, civilian hunting teams from the AFCD were sent to conduct hunting operations only when necessary, such as when public reports of damage caused by wild boars had been confirmed or when human safety and property were threatened by wild boars on a frequent basis, the discussion panel summary wrote.  
"To a certain degree, it was successful, provided that the total number of the boars was not that big. But now I believe the boars have gone up to around, probably more than 200 or 300 in number. If they do what they did in the past, I don't think that will have any effect," Weslie Ho Hei-yuen of pressure group Feral Pig 70, said during the radio broadcast.
The AFCD currently has six people in charge of the contraceptive vaccine operation, Mr. Wong added.
In an email response from the AFCD, it wrote they will continue their contraceptive injection operations, while exploring other practical means to address the nuisance caused by wild boars.
Meanwhile, given the safety concerns and potential serious consequences of wild boars' attacks, animals which have attacked people, searched for food around built-up areas, got irritated or are accustomed to approaching and snapping food from people, will be captured. They will be destroyed humanely by a veterinarian.
In the summary, it stated "a provision of $3.5 million has been earmarked for the pilot scheme in 2018-2019."