Baptist University students stage class boycott
By: Nadia Lam

Edited by: Anna Kam、Phoebe Lai

2019-09-08
Around 40 Hong Kong Baptist University students participated in a class boycott sit-in protest at the campus on Wednesday afternoon, after the two-day citywide strike and class boycott ended.
Setting up booths and putting up posters around the campus, the students hoped to increase awareness among fellow schoolmates to join the class boycott.
The group gathered themselves yesterday night through Telegram, a social chatting app which is widely used by the protestors to disseminate information.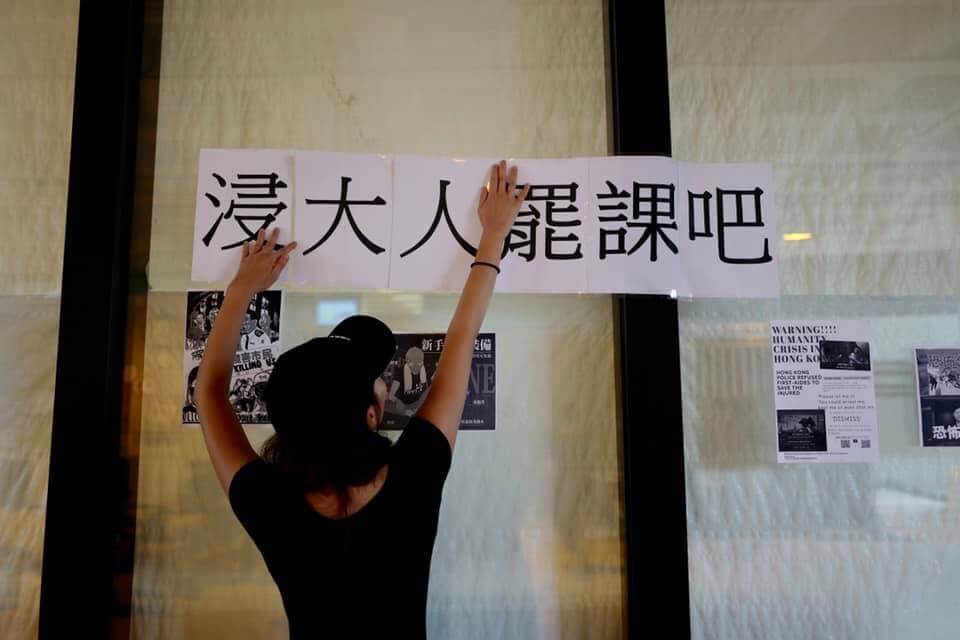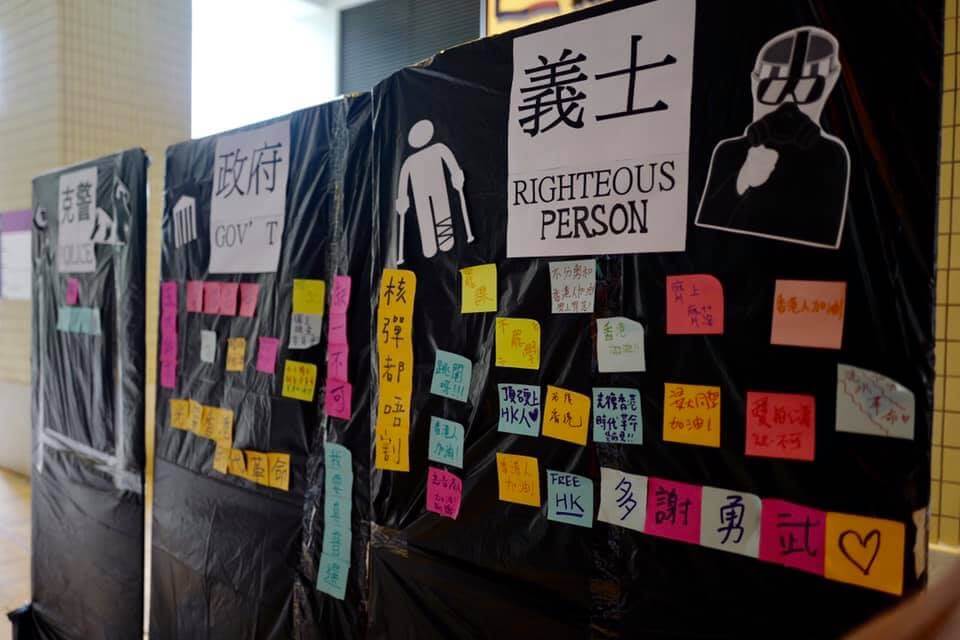 "We would like to utilise our time spent on the class boycott to participate in the movement instead of skipping the lectures without any purpose," said a Year 4 Arts student who wishes to identify himself as Louis Lee.
Chanting "'Liberate Hong Kong; revolution of our times," a popular chant amongst the protesters. The students reiterated the five demands including to call for the withdrawal of the extradition bill, a commission of inquiry into alleged police brutality, amnesty for arrested protesters, and universal suffrage.
The crowd later sat in a circle to discuss their thoughts on the recent protests in Hong Kong, as well as the strategies to organise the class boycott activities in the coming weeks.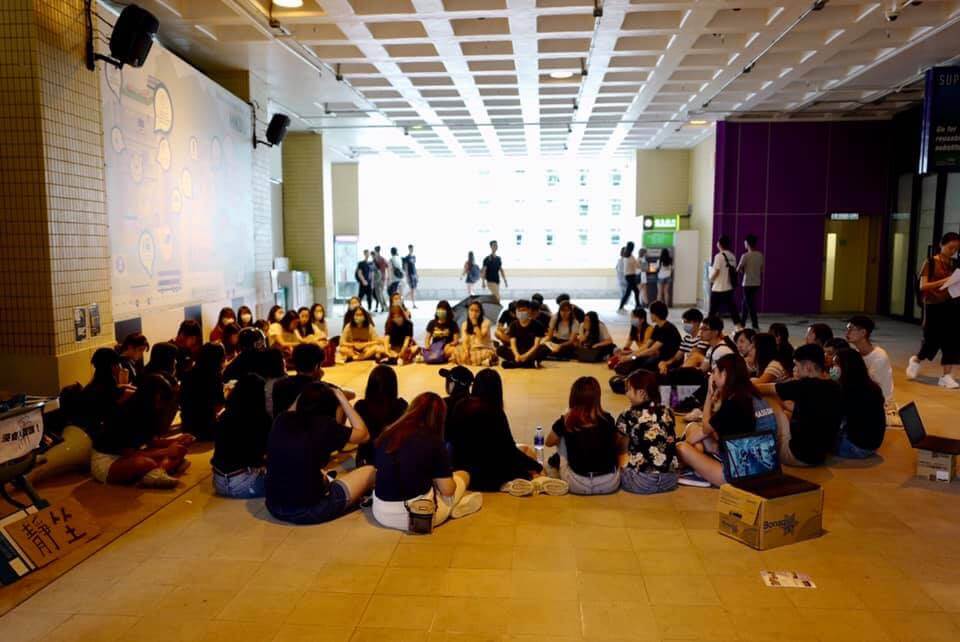 A meeting would be held with the Students' Union later today to discuss the students' further actions.
(This story was first published on Facebook on 4 September 2019)