Issuing telescopic batons to off-duty police officers sparks concern
By: Eurus Yiu

Edited by: Vanessa Yung

2019-10-26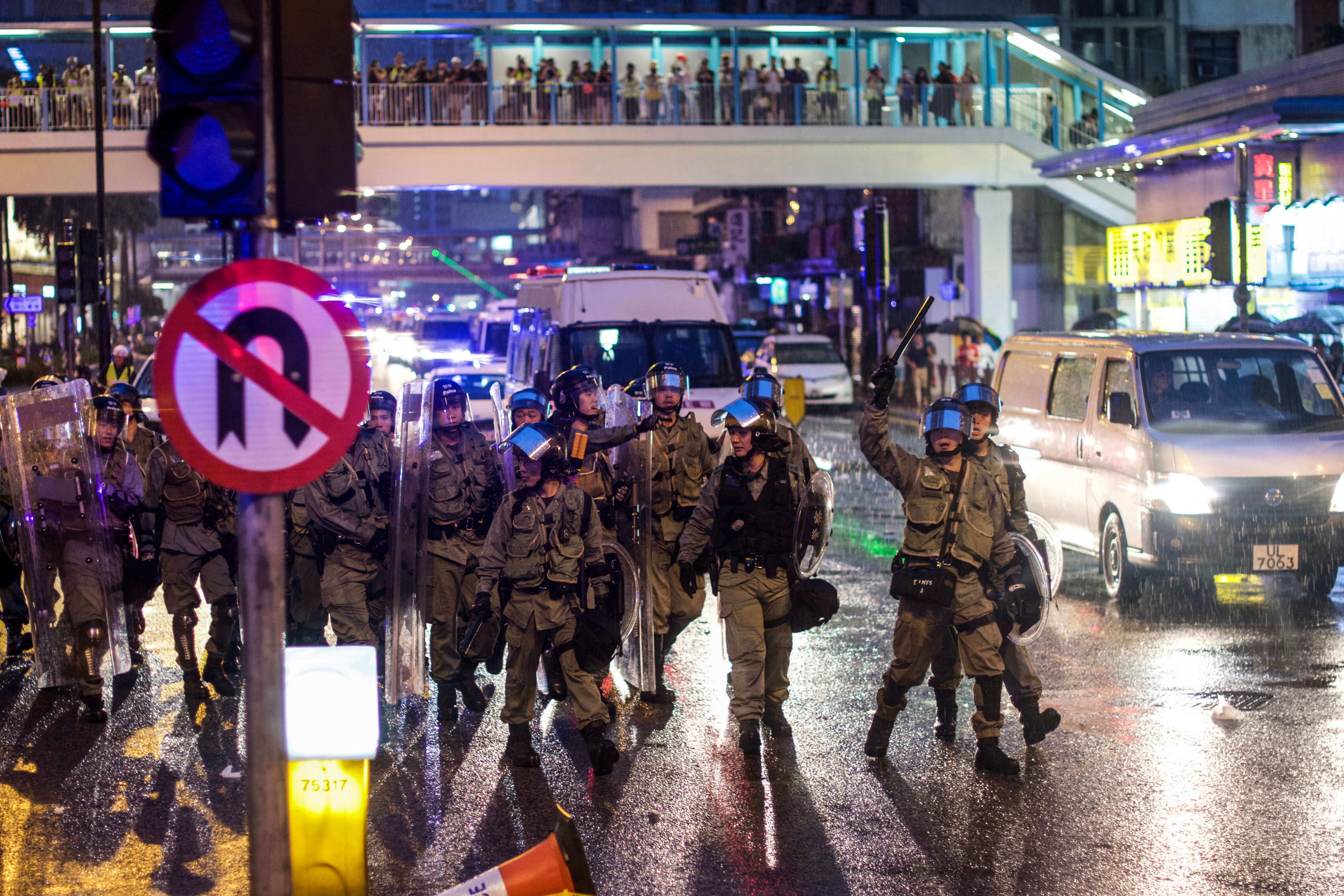 Throughout the course of the Hong Kong protests, police have been accused of using brutality tactics against protesters.
What started out as a peaceful march towards the extradition bill gradually became a greater fight for democracy and investigation against police violence. A typical weekend of protests usually involves riot police with guns, batons and shields. Protesters may turn to using bricks, long sticks, metal pole and petrol bombs as weapons.
Due to the escalation of protesters' violence and in the interest of operational efficiency, a new legislation that allows telescopic batons to be issued to off-duty officers from September 11 onwards has caused another ripple in this turbulent society.
Chen, a 20-year-old university student who works part-time in the catering business, said he is "quite afraid" upon hearing the news. 
The young man, who did not wish to disclose his full identity due to fears of authorities finding out, has shown strong doubt towards the decision made by the police force.
"I will not define myself as a protester because I didn't join the protest very often. I have only participated in two rallies. However, I still feel scared," he said.
Mr. Chen's occupation requires him to work till night and he only reaches back home around midnight. At the night of protest, he often sees police officers patrolling around the bus stop located somewhere in New Territories searching for protesters. 
"Although I have not been checked by those officers ever, I still want to protect myself from being arrested, I will always leave some signs that I just left from my work place, in case riot police checks on me," he added.
Chief Superintendent John Tse Chun-chung of the Police Public Relations Branch announced at a press conference on September 10 that numbers of telescopic batons will be specially marked, and distributed to officers of all major units. 
"If an officer uses the baton, it will be regarded as a use of force and so the action should be according to the relevant police regulations," said Mr. Tse.
He added that police officers must be self-disciplined and highly restrained when they come into contact with the public and the batons should not be used unless absolutely necessary.
The officers are required to indicate their identity before using batons and as circumstances permit, warn the other party that the baton will be used against them. The decision will be reviewed after a month.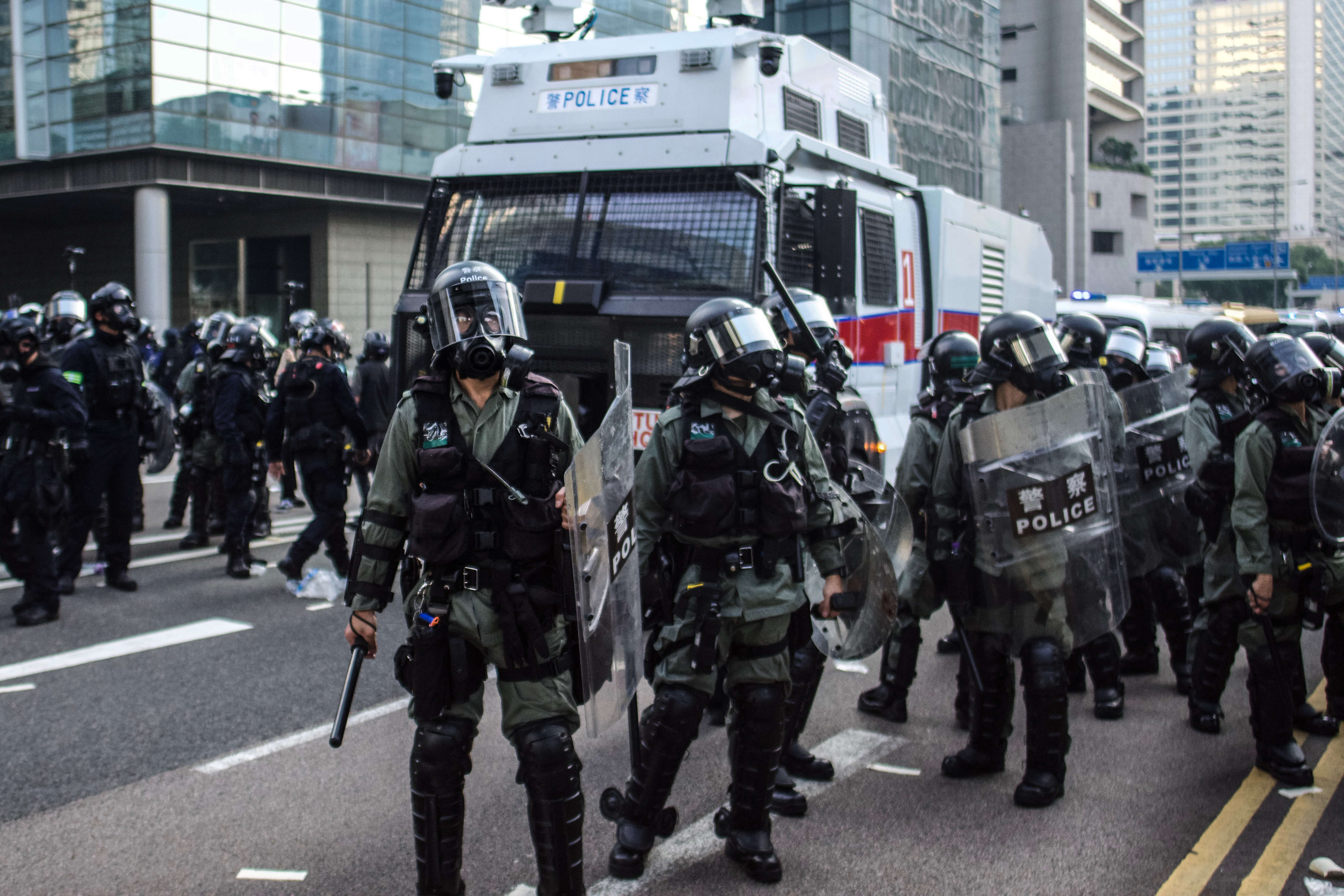 However, Mr. Chen criticized the explanation given by the Chief Superintendent.
"It is true that there are instructions and guidelines to limit the use of batons, but they are absolutely not applicable in Hong Kong during this period of time," said Mr. Chen.
"Nowadays, police officers are following no rules and do whatever they like," Chen explained. "They do not follow the rules to show identity (warrant card or UI number) on their uniforms. You cannot guarantee that they would use the batons according to the guidelines."
An active protester who wishes to only be known as Lam, echoes the same sentiment. 
"It seems that the only way to protect myself is not even going on the streets," she joked. "I feel my life is no longer the same after seeing cases of police brutality."
However, members of the Hong Kong Chinese Industry and Commerce Association held a demonstration outside the police's headquarters in Wan Chai on September 12 to offer their support to officers and urging them to strictly enforce law and order.
One association member, Siu Yiu-yam, said he welcomes a recent decision to equip off-duty officers with extendable batons after the demonstration. 
Mr. Siu added that the ongoing social unrest has undermined businesses in Hong Kong. Issuing batons will enable officers to uphold law and order better.
Siu said even ordinary citizens will want to stop crimes from happening. Policemen are citizens with an added responsibility of being officers. "If carrying batons makes it more convenient for them to maintain law and order, let them have the batons," said Mr. Siu.
Mr. Siu feels that the police are still trustworthy. 
"Under existing rules, plain-clothed officers can carry guns home, but for now, no incident of misuse has ever happened. Not to mention the batons are less dangerous than guns," said Siu.
But Mr. Chen disagreed with Mr. Siu. 
"Off-duty officers are actually a normal citizens. Issuing batons to them somehow allows citizens to bring a weapon to streets," he said. 
He also questioned that it is hard for the general public to identify whether a man is a off-duty officer or just a thug. 
Mr. Chen also added that batons are just one level below that of the guns in the ranking of lethality and can cause serious injuries to citizens.
James To Kun-sun, the deputy chair of Legislative Council's security panel, has previously warned that issuing batons may lead to more violence. 
He said in an RTHK interview on September 11 that the officers may have declared his identity to a young suspect he is trying to subdue. But it may look like a grown up man attacking a youngster and they may try to intervene.
Mr. To pointed out that many police officers are just doing paperwork inside stations and they are not familiar with crowd control or the use of weapons. "This will create possible serious conflict. I urge the police to reconsider again," Mr. To said.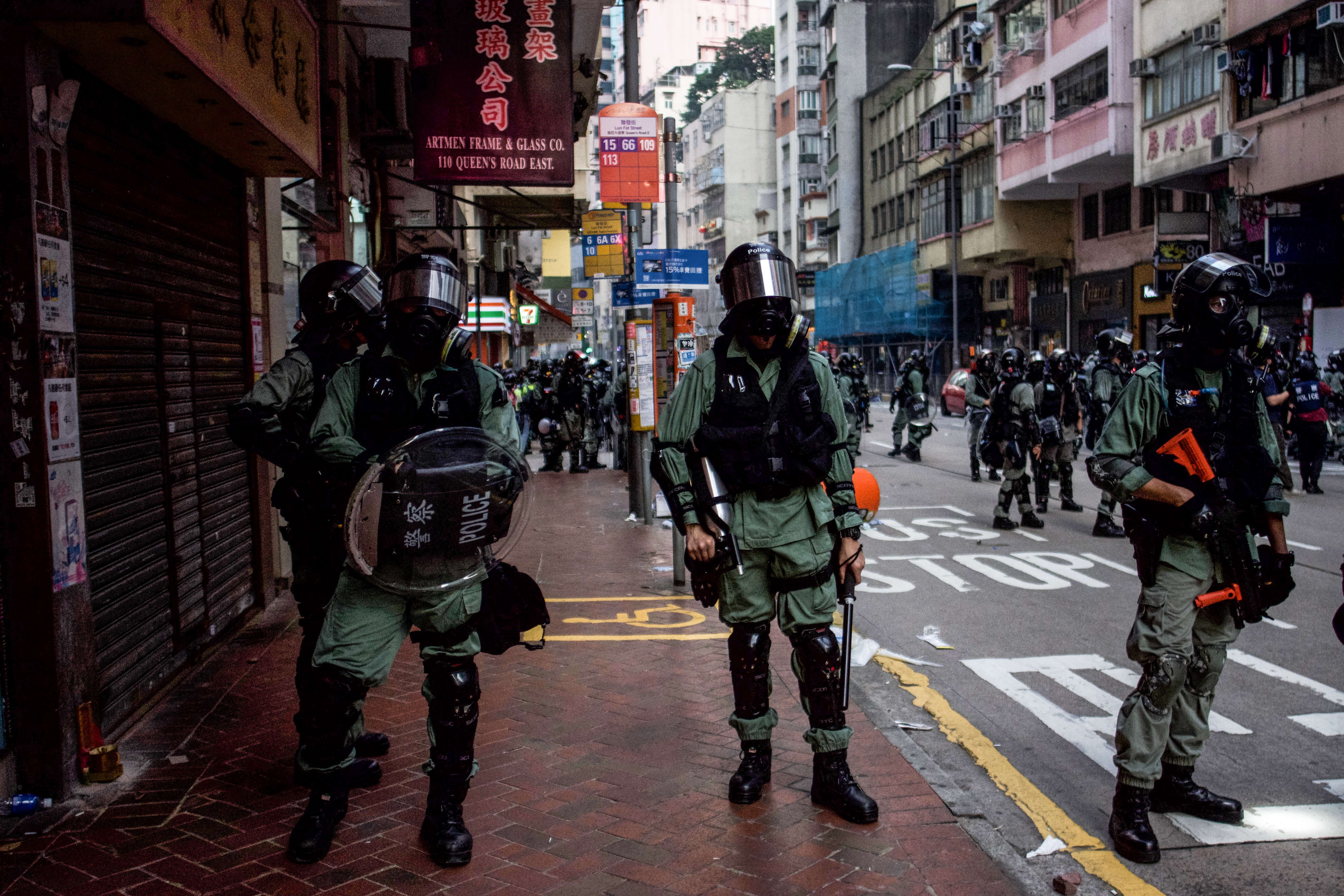 A group of police officers' relatives and friends has also urged the force to reverse its move to arm off-duty officers with extendable batons. Police Relatives Connection issued a Facebook statement on September 12, saying that it is unnecessary to distribute extra telescopic batons at present.
They explained in the statement that the current procedures taken by the police are sufficient to give them power to arrest or protect themselves or others when enforcing the law. 
If the suspect is to be arrested, the police officers who are on duty at the time should be the one to do so. Off-duty police officers are not encouraged to report crimes in the streets alone or in conjunction with others.
They said only officers who need a baton for protection should be armed when they are not at work, and even then, only after an assessment of their emotional state has been carried out to check whether they are suitable to carry one.
Inappropriate use of batons also happened during the 2014 Occupy Movement. Retired police superintendent Frankly Chu was charged of his assault conviction and prison term for battering a passerby with his police baton. Mr. Chu was sent to prison for three months. 
The former police chief had argued that he used a reasonable degree of force in order to constrain a crowd of people. His lawyer claimed the lower courts had failed to consider that Mr. Chu was a policeman tasked to "go into the trouble" to maintain order. 
But this was rejected by the trial magistrate again in the High Court when Mr. Chu lost an appeal.