Lessons from SARS: what Hong Kong learned in fighting the coronavirus
By: GOH Kylan

Edited by: Carol Yuan

2020-02-21
Long queues at supermarkets and pharmacies are common in Hong Kong these days. Face masks, toilet paper and rice are sought after in the city's fight against the novel coronavirus.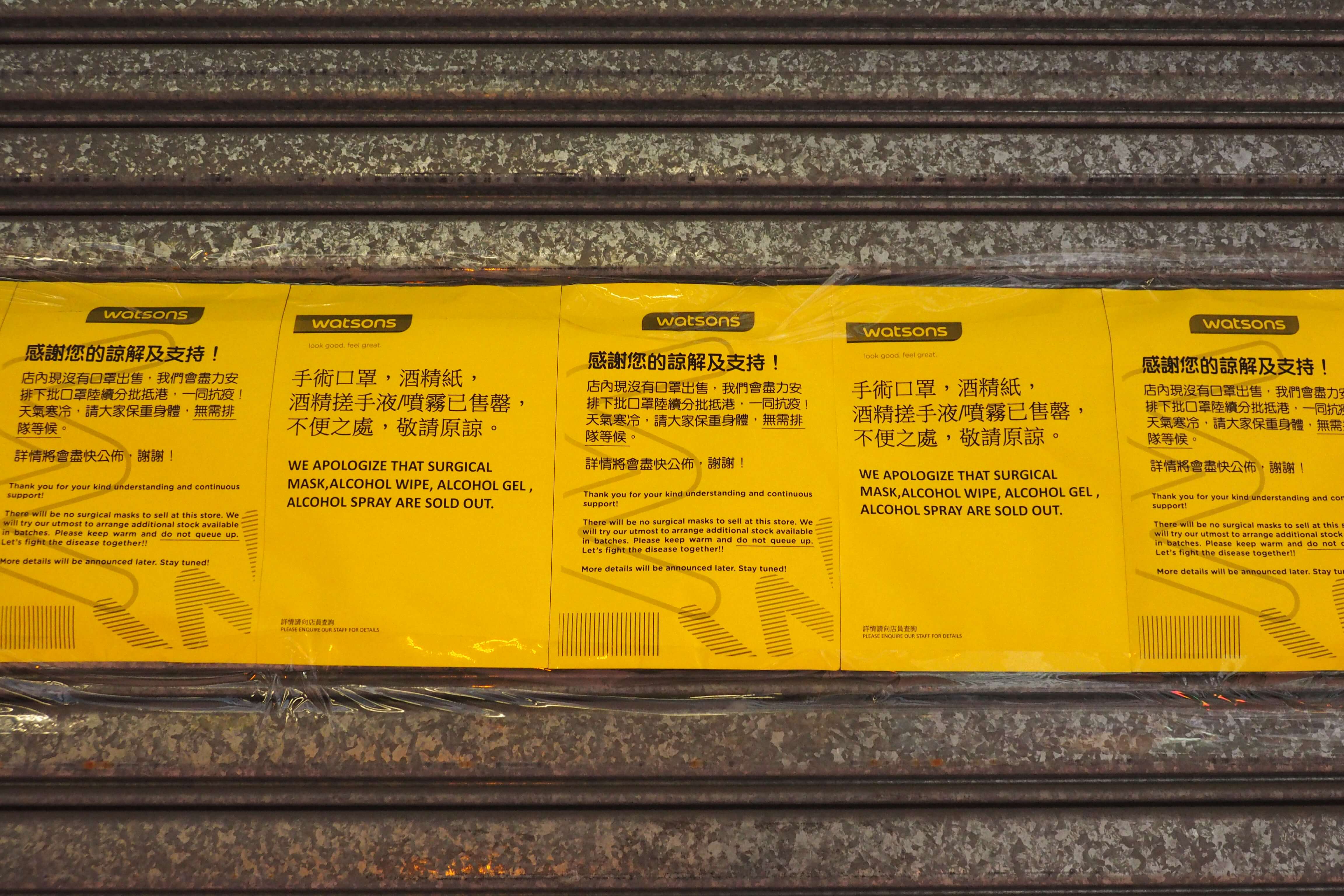 The panic in Hong Kong started on January 23 soon after the first case of novel coronavirus infection was confirmed in Hubei province in mainland China. As a city with close ties with mainland China, Hong Kong is not optimistic. By February 20, Hong Kong health authorities have confirmed 68 cases. So far,  two people have died.
As the number of cases on the mainland continues to climb, there are protests at railway stations in Hong Kong by those who want the government to close the border with the mainland. Thousands of medical workers went on a one-week strike because they could not cope with the influx of new cases from the mainland. Doctors and nurses accused the authorities of failing to protect their safety.
It's not the first time Hong Kong faces a city-wide health crisis. This new disease known as COVID-19, is caused by a new type of coronavirus that has certain similarities with the coronavirus that caused the SARS outbreak in 2003, and Hong Kong learned some important lessons 17 years ago that are relevant to the current epidemic.
Back then, SARS killed 299 of the 1,755 people infected. A housing complex, Amoy Gardens in Kowloon Bay, was the hardest hit area. There were 321 cases.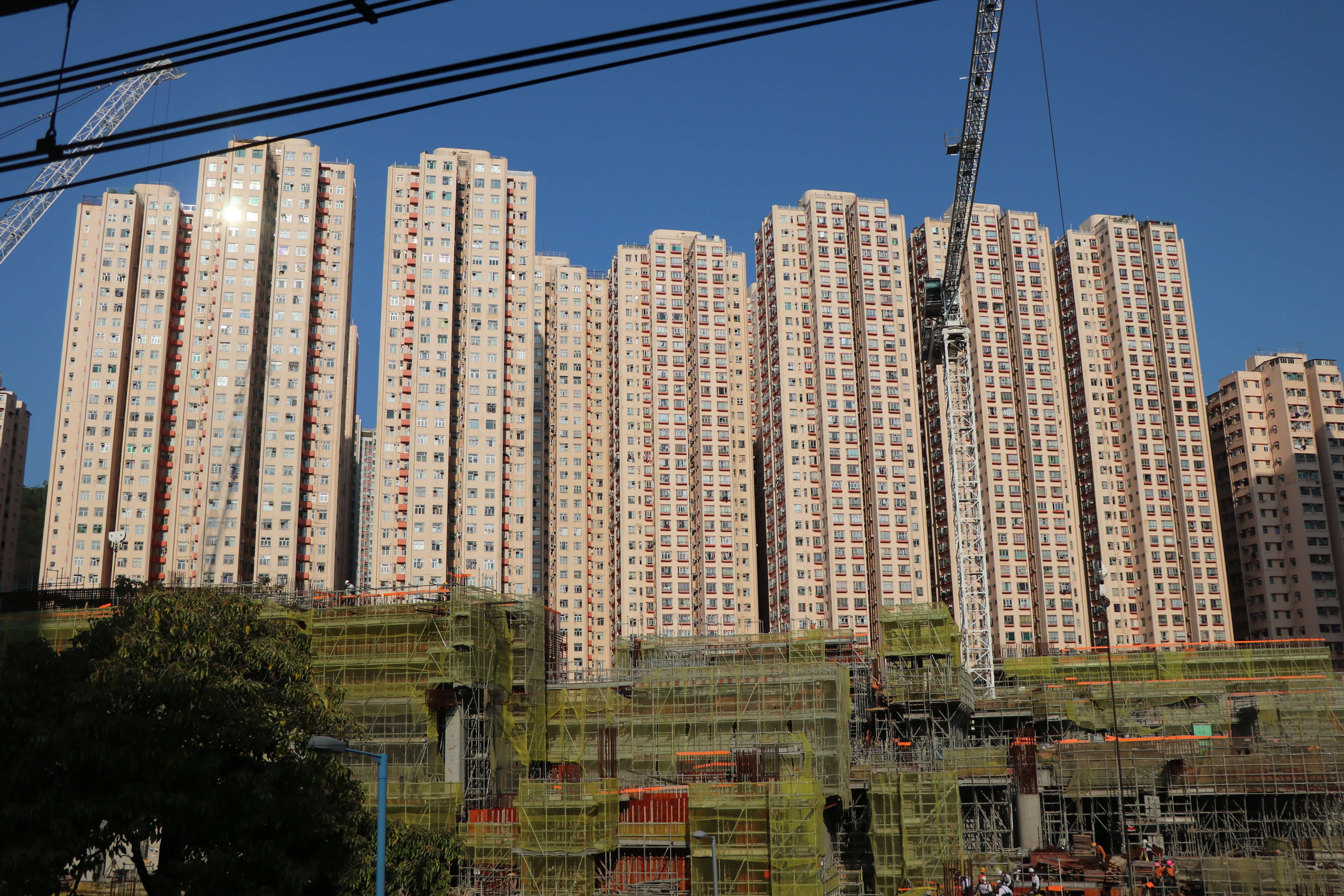 "Amoy Gardens was like a dead city at the time. No one came here. All the shops were shut," a resident at Amoy Gardens who didn't want to disclose his name recalls.
Investigators later found that the virus had spread through the sewage pipes. Instead of washing their floors and flushing water down the pipes, people simply mopped. U-traps in the pipes were then left dry, allowing the virus in the sewage to flow back into people's bathrooms and spread through the building.
In the current COVID-19 outbreak, two cases at a housing block in Tsing Yi brought fear of a repeat of Amoy Gardens. On January 30, a woman who lived 10 floors below a man who had the virus became infected. She had not traveled recently. Both patients lived on the same side of an apartment block.
As a precaution, health authorities quarantined everyone living on that side of the building. 
But this time, the problem was not with the U-traps in the sewage pipes. Instead, investigators found that the virus came through badly fitted sewage pipes in the woman's bathroom. Her family had changed the toilet and the pipes had not been sealed properly. 
"It's not just Amoy Gardens, but the drainage systems of all houses in Hong Kong are the same. It just happened that someone infected came to Amoy Gardens and caused an outbreak," said Yip Hing-kwok, a district councilor who has been in Amoy Gardens for more than 25 years.
Mr. Yip thinks the current government has taken adequate measures to prevent an epidemic, but there is room for improvement.
 "The new coronavirus is not comparable to SARS. The number of cases is much less than SARS. The measures taken by the government are acceptable, but the government is hesitant about some decision-making."
Many SARS patients moved out of Amoy Gardens after rehabilitation. Mr. Yip thinks it was mainly for psychological reasons rather than physical ones.  "I don't think the (health factors) were that different."
Although more than 80% of patients survived SARS, some had long term side-effects, such as fibrosis of the lungs, according to the Society for Community Organization.
Circle Ho spent more than 20 days in hospital back in 2003.
Mr. Ho was found to have a fever during a trip to Beijing at the time. He was later diagnosed with SARS at Tuen Mun hospital back in Hong Kong. 
"I felt like it was only a normal flu. I knew that only some medicine could relieve the symptoms of flu, but when I saw on television that the number of infections was rising, the death toll worried me," Mr. Ho said.
Like many SARS patients, Mr. Ho's lungs became fibrotic because of SARS. Even now, he has to stop to catch his breath after just a few steps and cannot exercise vigorously. He describes himself as a recovered patient who is still looking for rehabilitation. He still feels the side effects of SARS physically and mentally.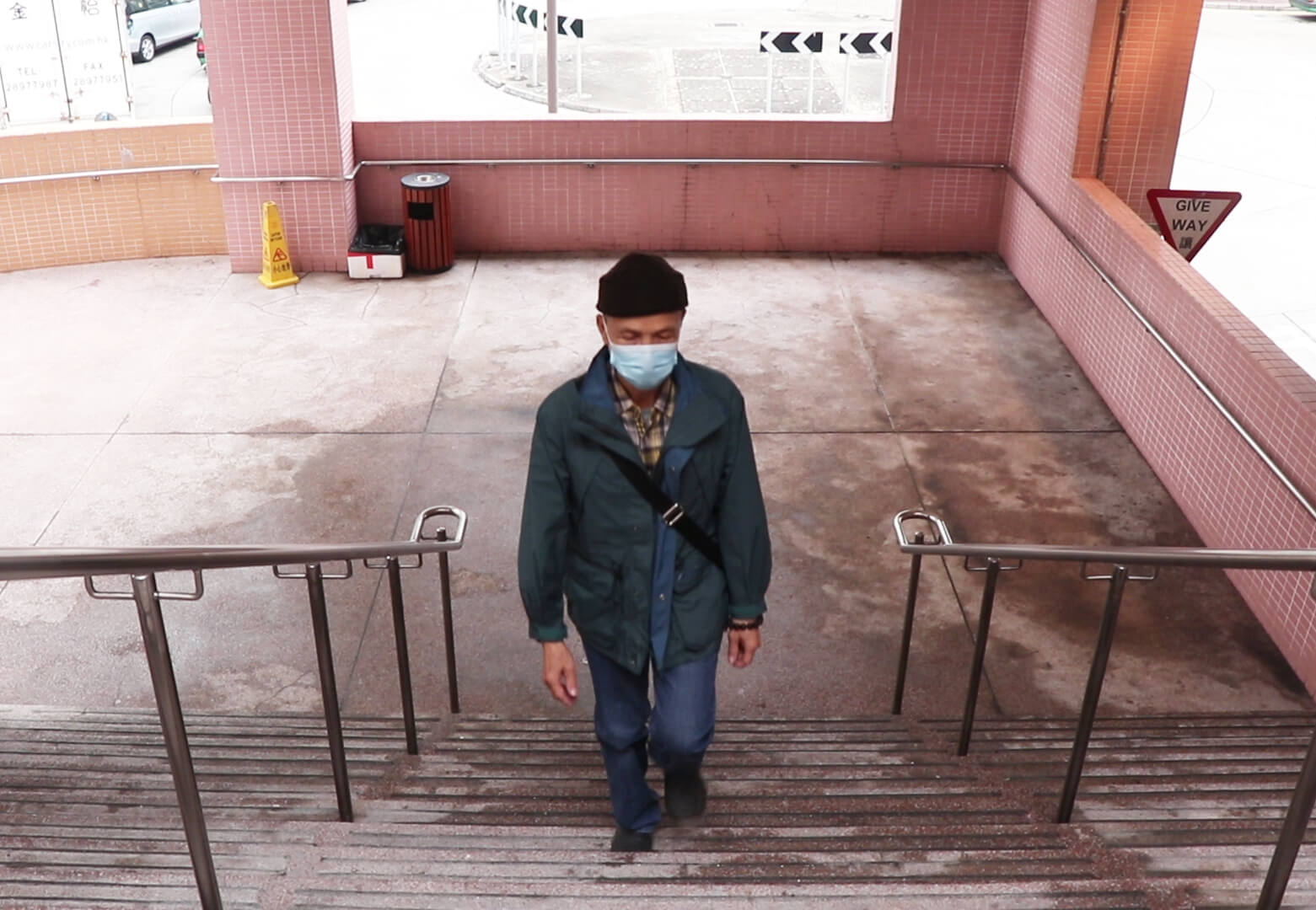 "I feel insecure everytime I think about SARS. In the current outbreak, Hong Kong will not be spared when there are tens of thousands of infected people in mainland China. I am worried about my family and friends," said Mr. Ho.
Following his discharge from hospital in 2003, Mr.Ho suffered from PTSD (post-traumatic stress disorder). He later sought medical help. 
"I was still worried ( after being discharged) that the virus has not completely cleared from my body so that my family might be infected. I repeatedly disinfected everything with alcohol. I stayed alone in the room. I was not able to sleep for three nights," Mr. Ho explained.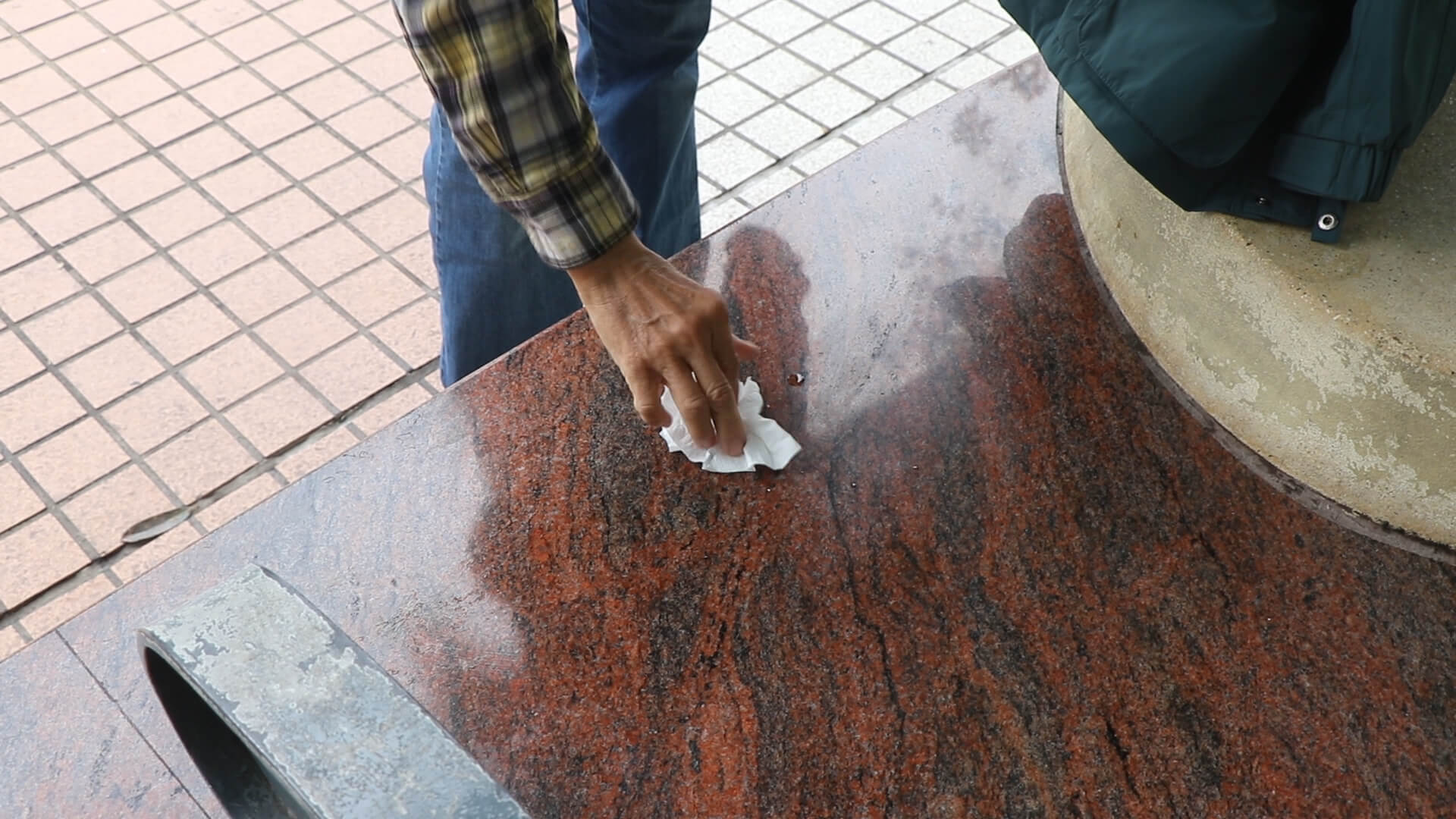 Mr. Ho finally found some relief from acupuncture.
 "I felt very peaceful and comfortable at the time. I thought it would be okay to die like that. When I woke up, I immediately pushed away my wife and shouted, 'go away, I will infect you' and started crying," Mr. Ho recalled.
Mr. Ho hopes the government can entirely close the border checkpoints between Hong Kong and the mainland to further prevent a cross-border spread of the coronavirus. He doesn't want people to live through his ordeal.
"The current government is not willing to listen to people, so they can only rely on themselves to prevent this outbreak," he said.
Almost everyone in Hong Kong wears a mask nowadays. Mr. Ho says this was not the case in 2003, even though the number of infected persons was more than that for COVID-19. Mr. Ho believes that has to do with Hong Kong's people lack of confidence in the current government.
"In Macau, the government there can guarantee enough masks for the  people. What has the Hong Kong government done?" Mr. Ho questioned.
Alex Lam Chi-yau, the chair of the Hong Kong SARS Mutual Help Association, thinks the government's current prevention concerns mainly within the city, such as class suspension. However, external control, especially the flow of people from mainland China, has not been implemented in a timely manner.
"There are some things that the government could have done better. For example, they cannot even guarantee urgently needed masks for the people. That has not made the people feel that the government is helping them," Mr. Lam said.