Chief Executive Carrie Lam: "Large-scale vaccination programme is key to normalcy"

By: CHAN Wing Yee

Edited by: Simran Vaswani

2021-03-23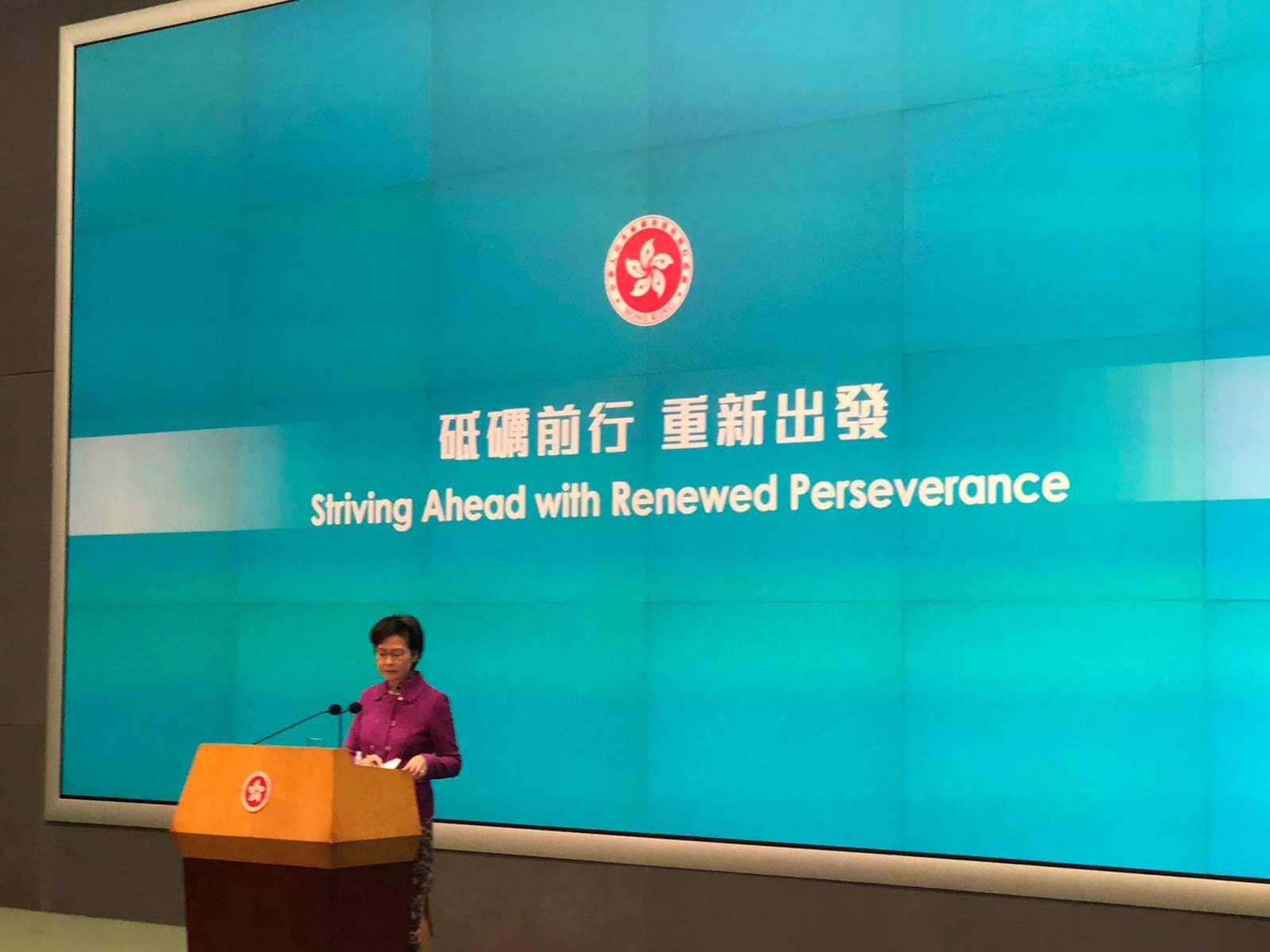 Chief Executive Carrie Lam Yuet-ngor said that a large-scale vaccination programme is needed so citizens can go back to their normal lives at the Executive Council meeting.

About 379,600 people are vaccinated in Hong Kong. 243,000 people have received the Sinovac vaccine and 135,800 people have received the BioNTech vaccine.

"Hong Kong is very fortunate in terms of vaccination programme. We are doing great in vaccine supply, the community centre for vaccination and the release of vaccine information." Mrs Lam said.

She encouraged people in priority groups to receive the vaccine as soon as possible in order to protect themselves.

Mrs Lam also added that she would look into whether the 21-day quarantine restrictions for overseas travellers could be eased.

"I am certainly, fully and acutely aware of the pressure that has been put on a lot of people. To be isolated for 21 days is a huge load in terms of physical, psychological and other aspects." Lam said.

Lam added she felt fine after receiving the second dose of the Sinovac vaccine on Mar 22.

Seven people aged between 55 and 80 have died after receiving the Sinovac jab. However, the Expert Committee on Clinical Events Assessment said the deaths were unlinked to the vaccine.