Job seekers find it tough despite falling unemployment
By: WANG Jingyan 王婧言

Edited by: Jenny Lam

2021-07-20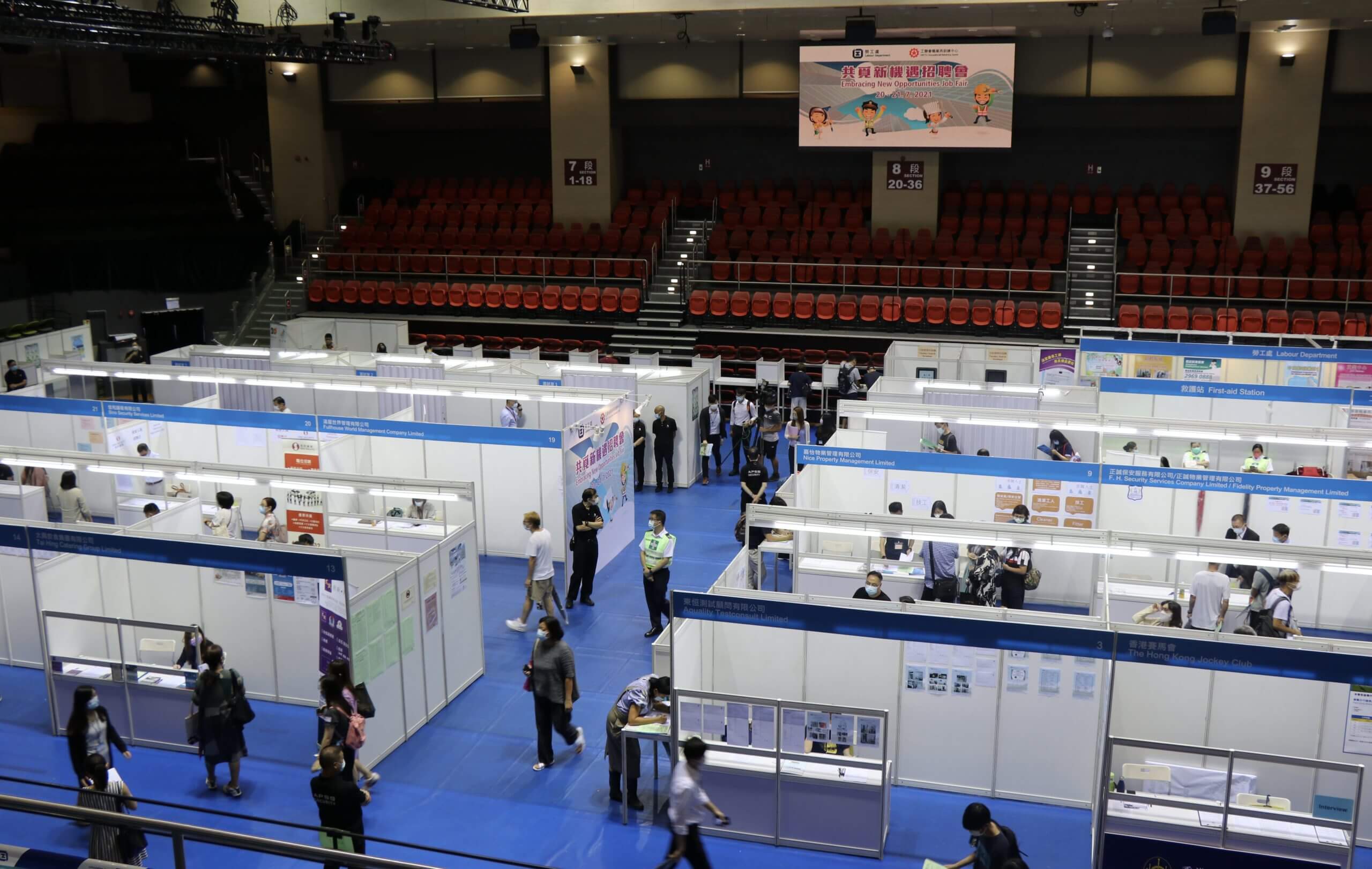 More than 1,800 jobs are on offer at the "Embracing New Opportunities" job fair. Some 40 companies from different industries are taking part in the two-day event. There are vacancies for store clerks, security guards, programmers, nurses and much more, according to the Labour Department. 
The fair is held by the Labour Department and the Hong Kong Federation of Trade Unions at MacPherson Stadium in Mong Kok.
Ms Au, who was not willing to reveal her full name, was one of the representatives for Mou Mou Club Limited and Gyukaku Yakiniku Restaurant, offering opportunities for waiters and cooks.
She said they have received more applications this year than in the past few years.
"Competition for jobs (in the catering industry) has become more and more intense, so people are now seeking jobs in other industries," she said.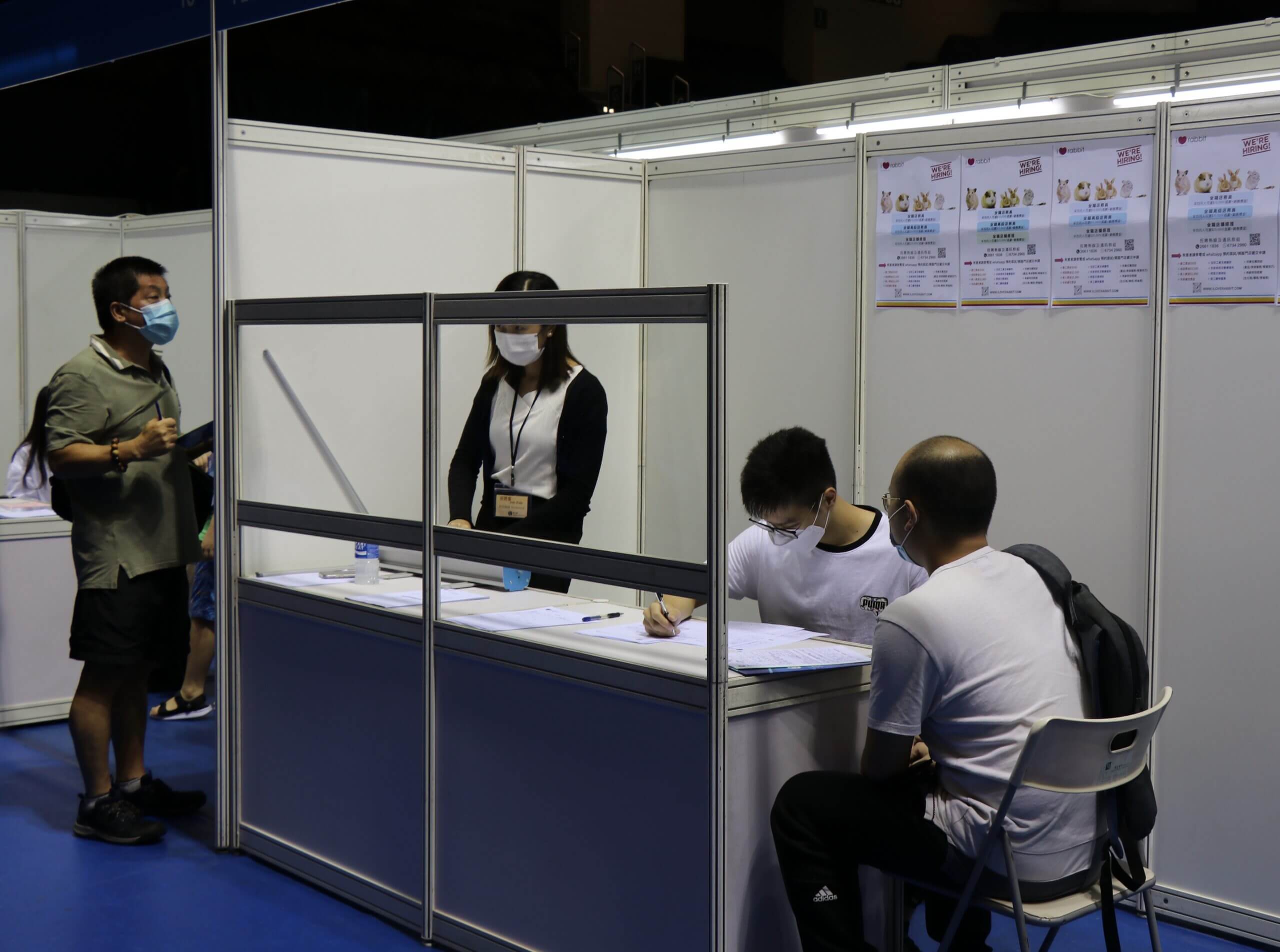 Most of the vacancies at the fair offer monthly salaries from HK$10,000 to HK$20,000. Around 81% are full-time jobs, nearly 98% require senior high education or below and  61% do not ask for relevant job experience.  
Ms Cu, who was not willing to reveal her full name, is among the job seekers.
" I used to work in the retail industry, but I have been unemployed since the beginning of this year because of  COVID-19," she said.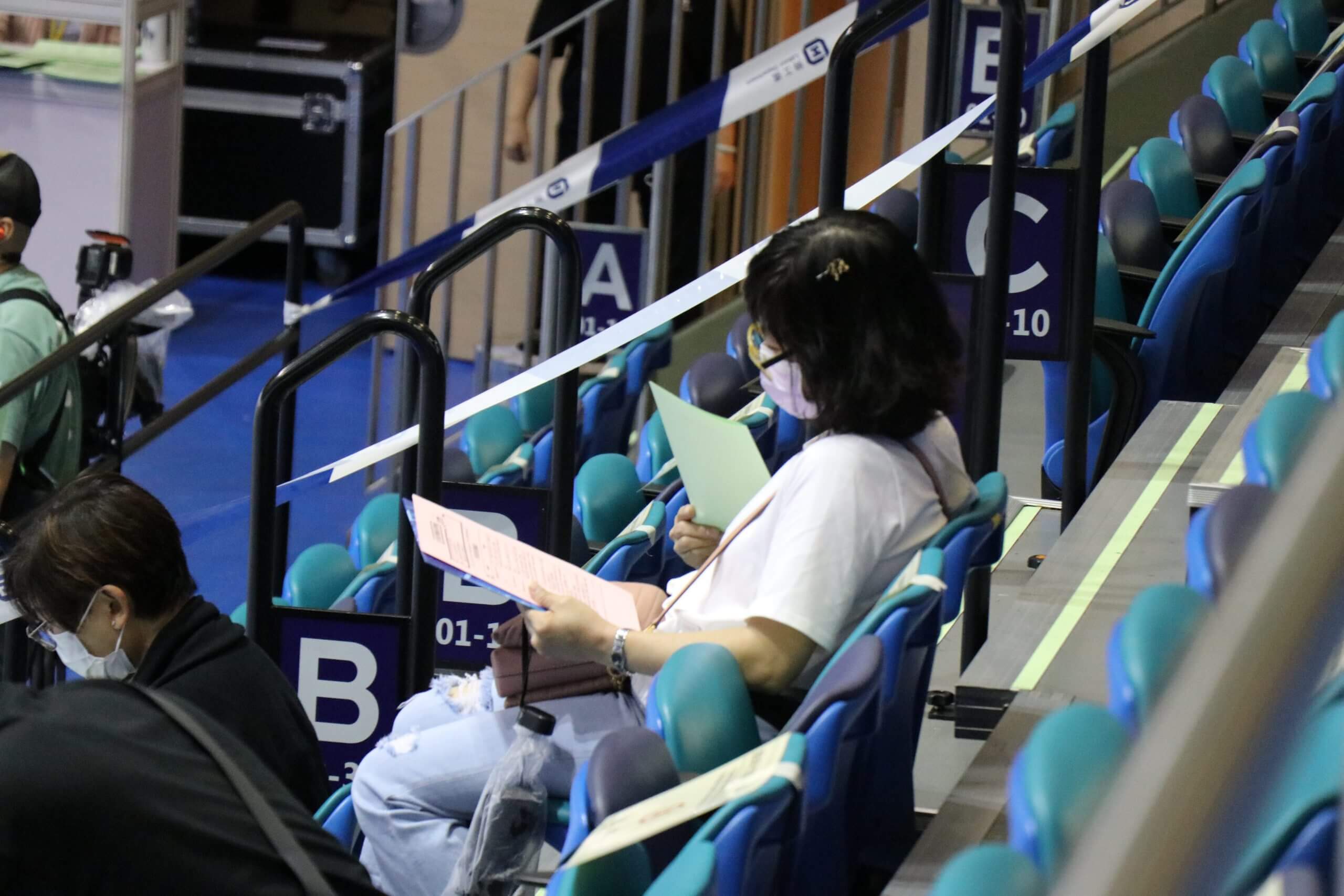 Mr Ho, who didn't provide his first name, also lost his job when the company he worked for downsized during the pandemic.
"I used to be a civil engineer, but most of the jobs ( at the fair) are for clerical work, such as office assistants, and I'm not suited for that," he said.
He added that most of the jobs at the fair didn't require specific knowledge, and he was worried that means he can easily be replaced.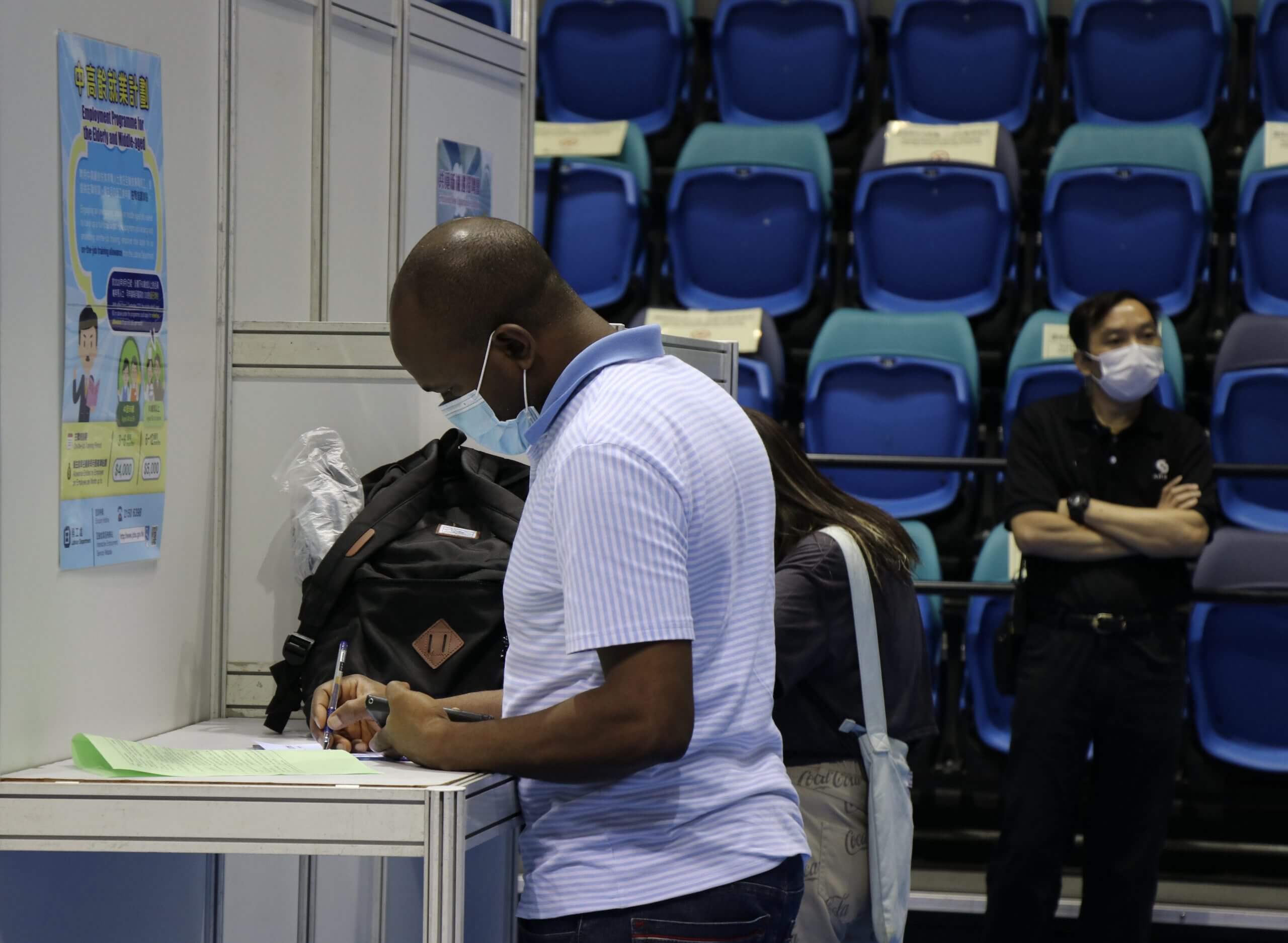 CJ was a student from City University of Hong Kong. His job hunt has not been easy. 
"I (attended)  many interviews before (this fair), but I don't have a job yet," he said.
Government figures out today showed that the seasonally adjusted unemployment rate decreased from 6.0% in March - May to 5.5% in April - June this year. The underemployment rate also decreased from 2.8% in March - May to 2.5% in April - June.
Dr. Law Chi-kwong, the Secretary for Labour and Welfare, said in a government press release that the labour market will further improve as the economy recovers from the pandemic. He believed that the Consumption Voucher Scheme, to be launched next month, will also help.
"To create a solid foundation for a full-fledged revival of economic activities and hence a continued recovery of the labour market, it is essential for the community to actively participate in the COVID-19 Vaccination Programme," he added.