Hong Kong Government Land Confiscation Scheme Forces Closure of Popular Farmers Market at Mapopo Community Farm
By: Jayde Cheung

Edited by: Editor

2021-07-19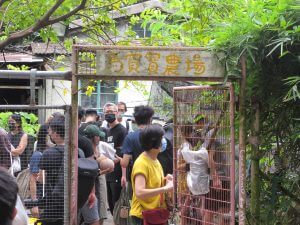 After more than a decade in operation, Mapopo Community Farm held its last farmers market on Sunday before permanently closing due to the Hong Kong government's Land Resumption Ordinance. 
The farmers market sells locally produced vegetables, mainly from the northeastern part of Hong Kong's New Territories, including Ping Che (Fanling), Tsiu King (Sheung Shui) and Kwu Tong (Sheung Shui). 
At two in the afternoon, about 15 people lined up outside Mapopo Community Farm to snatch up locally grown fruit and vegetables, including winter melons, pumpkins, longan and dragon fruits. Most products were sold out within the first hour. 
Chatting and laughing during their visit to the market, customers filled shopping bags with green vegetables and fruits. Some visitors brought their pets and kids to the market, to witness the decline of Hong Kong local agriculture. People expressed gratitude to the farmers by leaving messages and colorful drawings in the farmer markets' autograph book. 
"The villagers are exhausted fighting for their lands," said 26-year-old Ms. Wong, who withheld her first name. She said she has heard of the land resumption scheme since she was a student.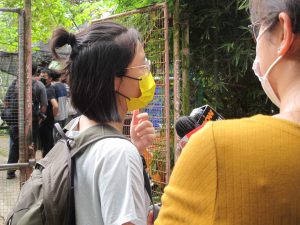 The scheme, officially announced in 1998, allowed the government to claim the land for residential purposes, in order to handle the growing population in Hong Kong. 
Farmlands in Kwu Tong North, Fanling North and Ping Che/Ta Ku Ling have been identified by the Hong Kong government to be new development areas.The rural areas in northeast New Territories will be used for commercial and residential land. 
However, the development plan was rejected by the farmers. They worried that the residential and commercial land development would reduce the amount of farmland, thus deteriorating the farmer's livelihood. 
Following several legal challenges by residents of Ma Shi Po Village, the Hong Kong government continued with the development plan. In 2016, bulldozers leveled and destroyed homes, even as residents tried to stop the destruction by physically blocking the massive machines.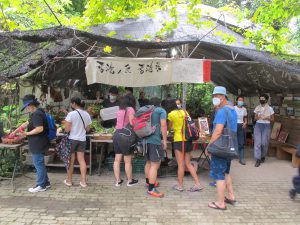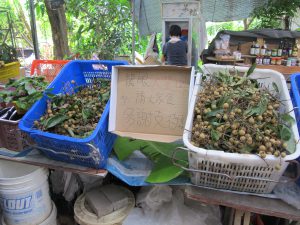 The day before the last scheduled weekly farmers market, Mapopo Community Farm announced on its Facebook page that its land would be confiscated by the Hong Kong government's Land Department today. 
"Daddy Au (a farmer of Mapopo Community Farm) told us to continue farming, as long as we are fine and strong," part of the announcement read. "Thank you for the last 11 years!"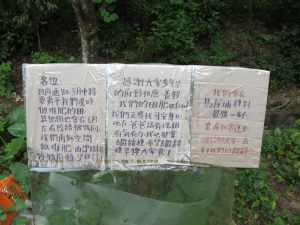 "I will support them if they move to another farm," said Ms. Ng, a supporter of the farmers market who only provided her last name. "But I hope the new location is approachable."
Established in summer of 2010 by farmers from Ma Shi Po Village, Mapopo Community Farm has been promoting urban-rural symbiosis on the basis of sustainable agriculture by providing guided tours, a farmers market, workshops and farming lessons in order to preserve their farmland and homes, which are included in the North East New Territories New Development Areas Planning.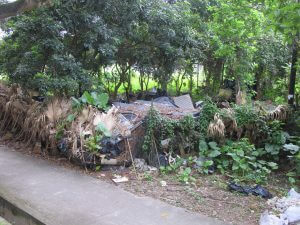 The Hong Kong government said it has offered four proposals in order to compensate the farmers: 
The first proposal is to introduce farmers to a new agricultural park, located in Tsiu King, where private farmland was originally built. 
The second choice, the farm re-establishment scheme, allows farmers to purchase new farmland without government subsidies.
The third choice allows farmers to participate in the special agricultural land rehabilitation scheme. Only 160 square feet of nonlivable shelter and 80 square feet of storage are allocated to each farm family. In terms of 33 affected farm families in Fanling North and Kwu Tung North, only 10,000 square feet of farmland is distributed to each of them.
The fourth option, if farmers do not accept any alternatives above, is to give up farming completely.
The residents from Ma Shi Po Village have fought for more than 20 years since the planning was introduced in 1998. 
The Au family, a three-generation farming family and active members of the Mapopo Community Farm, have been openly critical of the planned closures for many years.
"The government is trying to force all of us into one single lifestyle, a lifestyle where our choices don't matter," said Ms Au in a interview with the South China Morning Post, on February 24 in 2016, "We're not asking much – only a chance for all of Hong Kong to choose the 'development' that we want to invest in."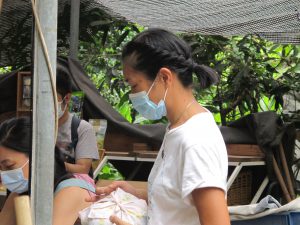 By the time of publication, the Lands Department did not reply to a request for an interview by The Young Reporter.