New non-invasive colorectal cancer test may lower the cost and risk of detection
By: Jayde Cheung

Edited by: Jenny Lam

2021-07-28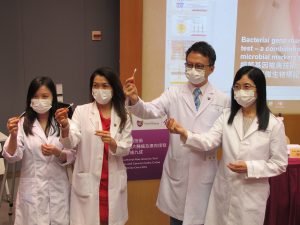 Researchers at the Chinese University of Hong Kong have identified four unique bacterial genetic sequences found in the faeces of patients with colorectal cancer. By testing for these markers, known as M3, the scientists have developed a new non-invasive test that can detect colorectal cancer with up to 94% accuracy.
The CUHK team used the M3 test on more than 1100 cancer subjects. Patients were asked to swab their faecal samples at home. The swabs were then stored in plastic vials and sent to the laboratory for analysis. The results were available in four hours.
Based on a risk scale, doctors can then use the results to predict the likelihood of the patient developing cancer, and offer dietary recommendations to reduce the risk.
Patients with high risks may then be asked to have a colonoscopy to look for cancer cells and polyps.
The M3 test can also be used to detect recurrent polyps which may develop into cancer. The scientists used the M3 test on more than 200 patients who have had polyps removed within five years. The M3 test can detect the polyps with up to 90% sensitivity.
Compared with current tests for colorectal cancer, the M3 test is more sensitive than a faecal immunochemical test and less invasive than colonoscopy. Patients do not need to prepare the bowels for testing and there is no risk of rupturing the bowels or gastrointestinal bleeding. The cost is also much less than colonoscopy since patients can collect the samples themselves.
"We are cautiously optimistic about the popularisation of the M3 test," said Prof Francis Chan Ka-leung, Dean of Medicine and Director of the Centre for Gut Microbiota Research at CU Medicine.
"The cost for the M3 test is subject to different needs of patients,"  Prof Chan explained. "People can inquire with family doctors if they want to conduct the test," he added.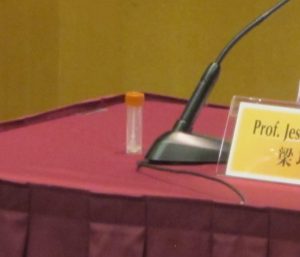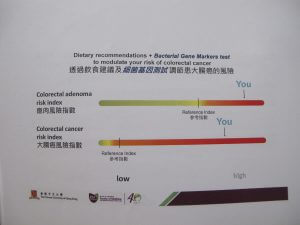 The M3 test is not part of the Colorectal Cancer Screening Programme at the moment. "Our team cannot decide (whether to participate in the government programme)," Prof Chan said.
Colorectal cancer is the most commonly diagnosed cancer in Hong Kong . In 2019, 2174 people died of colorectal cancer, according to Department of Health figures.