Mass Covid testing in Macau after Delta variant found in one family
By: WANG Jingyan 王婧言

Edited by: Jenny Lam

2021-08-04
More than 600,000 people in Macau have three days to get a Covid test or they may lose access to public transport. There have been long lines outside 41 Covid testing centres since 9 a.m this morning.
The move came after a family of four tested positive for the Delta variant. A girl in the family visited Xi'an recently on a school trip. She and two people who sat next to her on a flight to Zhuhai all tested positive.
Failure of an online booking system caused further chaos. Some people who thought they had booked a test showed up only to find there was no record of their booking.
Xiao Heiwu, a senior high student told The Young Reporter that the queue stretched outside Macao Federation of Trade Unions Workers Stadium where she was waiting for her test.
"I booked the test online, but I still needed to wait for an hour," she said "People had to wait in the rain," she added.
People wait for their Covid test in the rain outside Macao Federation of Trade Unions Workers Stadium. (Video provided by Xiao Heiwu)
Jenny, a student from the University of Macau who didn't provide her full name, said in a phone interview that she stood in line for over three hours to get tested.
"Such a large number of people (should be tested) in such a short period of time," she said. "Queues are inevitable."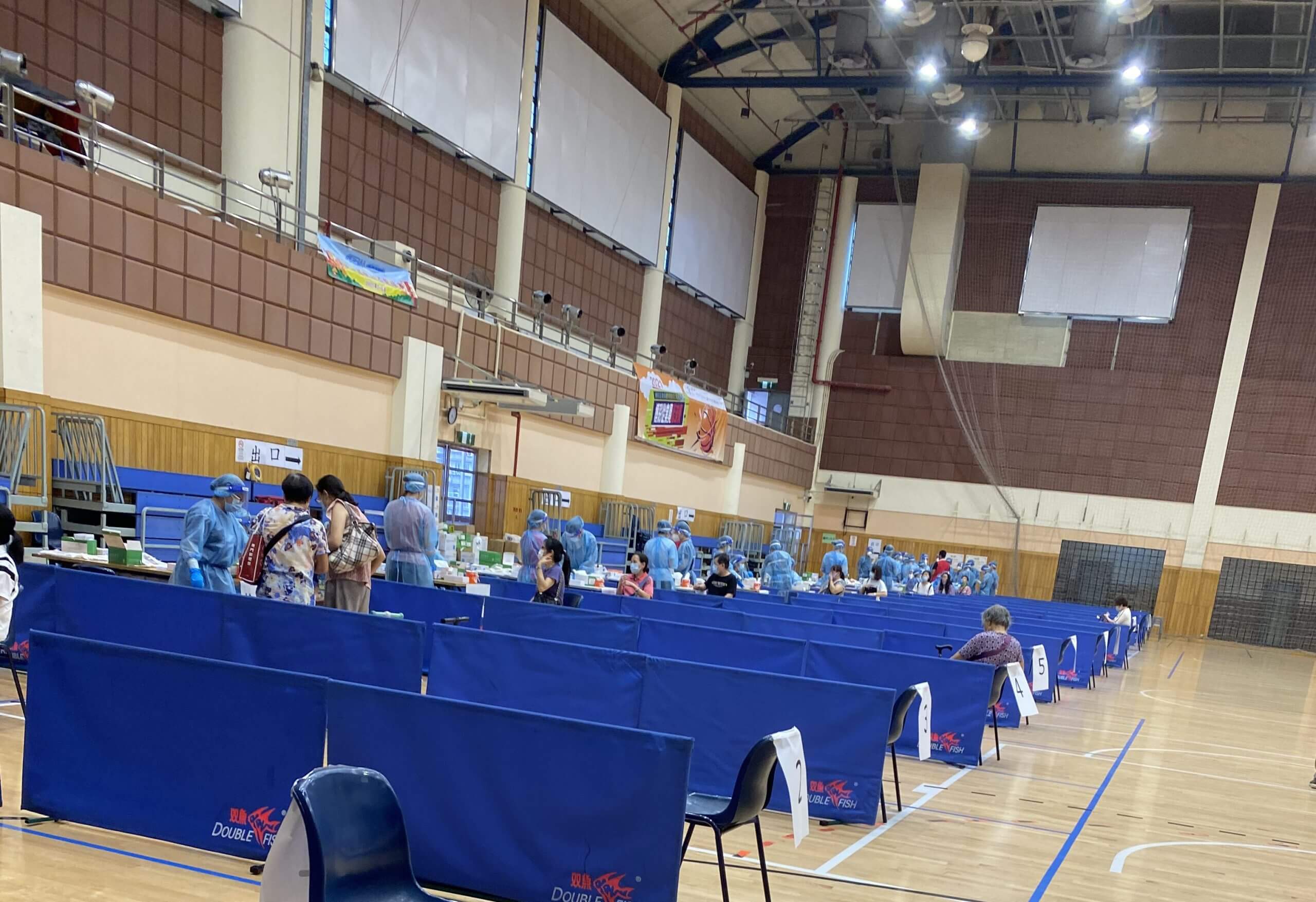 Macau health authorities announced last night that the health code on everyone's mobile phone would change to blue from 9 a.m. today, indicating they must get a test. The code was supposed to turn green once a person tests negative. But those who do not get a test within three days will get a yellow health code, which means they will not be able to use public transport or cross the border into mainland China.
But by this morning, the health code on the app did not turn blue as expected.
The chief executive of Macau, Ho Lat-seng apologised for the confusion. " Zhuhai authorities told us ( people who want to cross the border) must test negative within 24 hours instead of seven days. Then that changed to 12 hours. That resulted in confusion in the software," he explained during a press conference today.
He promised to deploy more workers to ensure the testing can go ahead smoothly.