Imported Delta strain spreads to 15 provinces and municipalities
By: Nick Yang

Edited by: Editor

2021-08-03
The Delta variant of the COVID-19 virus has yesterday spread to 15 provinces and municipalities on the mainland since it was first detected on July 20 in Nanjing, capital of Jiangsu province in eastern China.
As local authorities try to stem the outbreak, lockdowns and travel restrictions have been imposed in many parts of the country.
In the latest development, Wuhan in Hubei province, the epicentre of the coronavirus outbreak that started in late 2019, will begin testing its 11 million people, after seven locally transmitted cases have been recorded. 
In Zhangjiajie, the scenic city in Hunan province in central China known for its spectacular landscape, both local residents and tourists have been barred from leaving, after 13 confirmed infections were identified.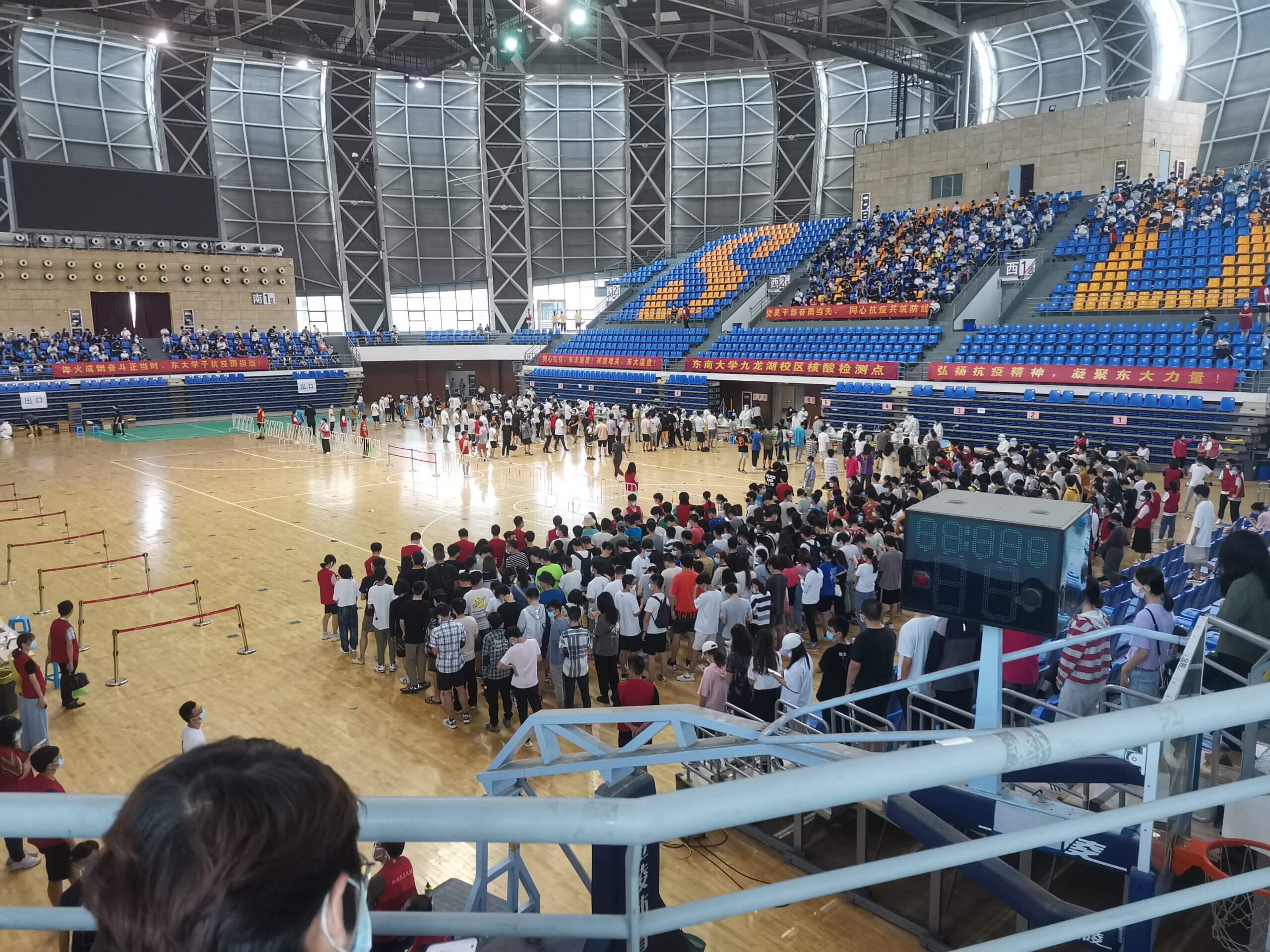 In Nanjing, the population has been put through three rounds of COVID-19 tests. Lukou district was designated a high-risk area and 31 nearby districts medium-risk, according to local media reports.
So far, the city has recorded 220 confirmed cases of infection, of which six are classified as severe.
Thousands of citizens who reside in medium and high-risk areas have been quarantined in hotels, while others were told to refrain from going out. 
As shopping malls and supermarkets in some areas were forced to close, buses and trains have also changed their routes to avoid passing through high-risk areas. 
Despite these preventive measures, the city is not under a full lockdown and most people still need to go to work.  
Guo Guanchu, a student of Southeast University, said people in the city did not find the current wave of infection frightening. 
"The impact of the pandemic on Nanjing is decreasing, but it is having a bigger impact on the whole country," he said, referring to the rising number of infections across the country. 
But travel restrictions imposed to prevent the virus from spreading have hit some people. Hu Zimo, another student of Southeast University, had planned to go back to his hometown in Hebei province this month after completing his internship.
However, the outbreak has disrupted his plan after the university sealed the campus and postponed the summer vacation.
Instead of having a break in August, students have been ordered to stay at school to take online classes from tomorrow (August 4).
"I missed my home," Hu said. "But . . . I can only follow the pandemic preventive measures and pray that the situation will get better soon so that I can have my summer vacation." 
Ding Jie, deputy director of the Centre for Disease Control of Nanjing, said the wave of infection in the city stemmed from lapses in infection control at the airport, where the virus could be traced to flight CA910 from Russia that landed on July 10.
While many international airports in China have separate teams to serve domestic and international flights, the Lukou Airport did not have this arrangement, leading to cross-infection among the staff, he said.
Ding said the Delta variant had spread quickly as it has a short incubation period and a high virus load.
Despite the strain's high rate of transmission Professor Zhang Wenhong, director of the National Centre for Communicable Diseases, is optimistic that the current wave of infection could be put under control in a few weeks if the Nanjing government's measures are effective.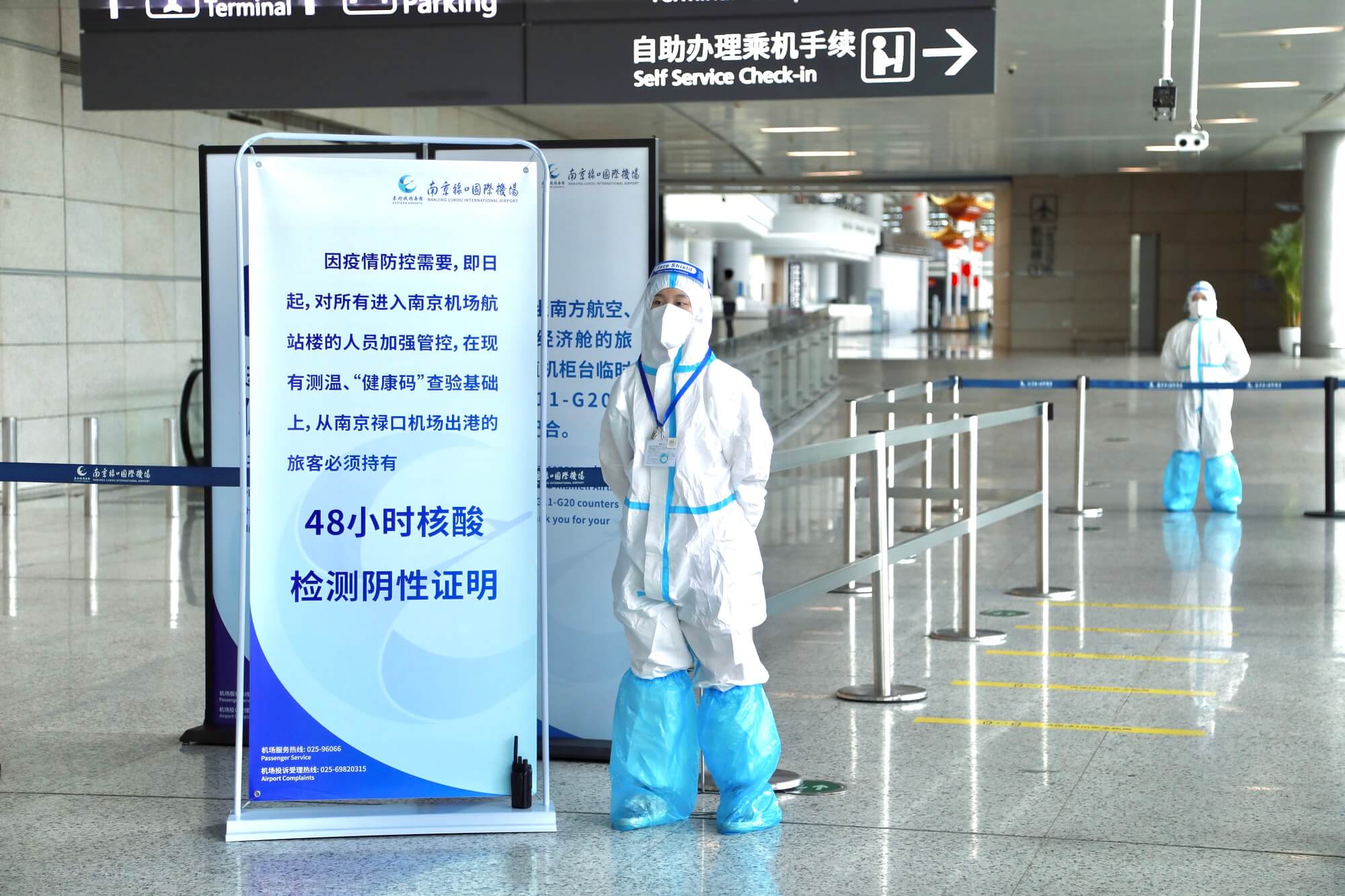 Writing in his microblog, Zhang says the world needs to learn to coexist with COVID-19 for a long time. 
"After the Nanjing pandemic, we will learn more," he said. "In the future, China's choice will be...realizing communication with the world and returning to normal life, but also protecting its citizens from the fear of COVID-19," he says.