GIES 2022: Four-day expo with free admission, Gerontech enterprise expects more support from the government
By: Yuchen LI、Man TSE

Edited by: Hamish CHAN

2022-11-06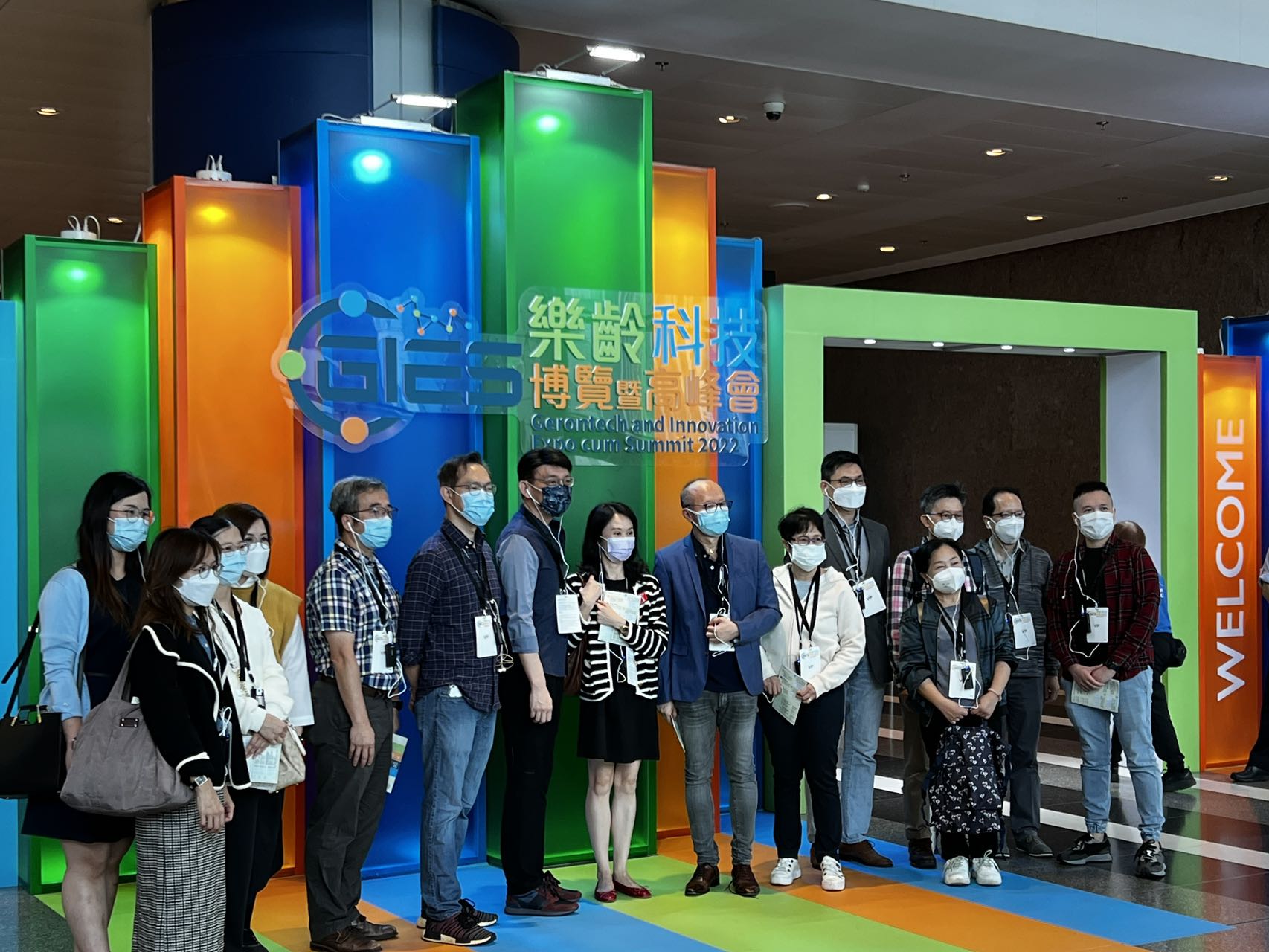 With entrepreneurs expecting more support from the government on gerontechnology, Hong Kong's largest public education event focusing on the technology relevant to the city's ageing problem ended on Saturday.
More than 180 exhibitors showcased over 700 products, covering medical, food, housing and transportation needs to the elderly, at the 6th Gerontech and Innovation Expo and Summit, GIES 2022, aiming to promote public awareness of the technology related to the elderly through exhibits.
The exhibition was held in the Hong Kong Convention and Exhibition Centre from Wednesday to Saturday, with free entries to the public.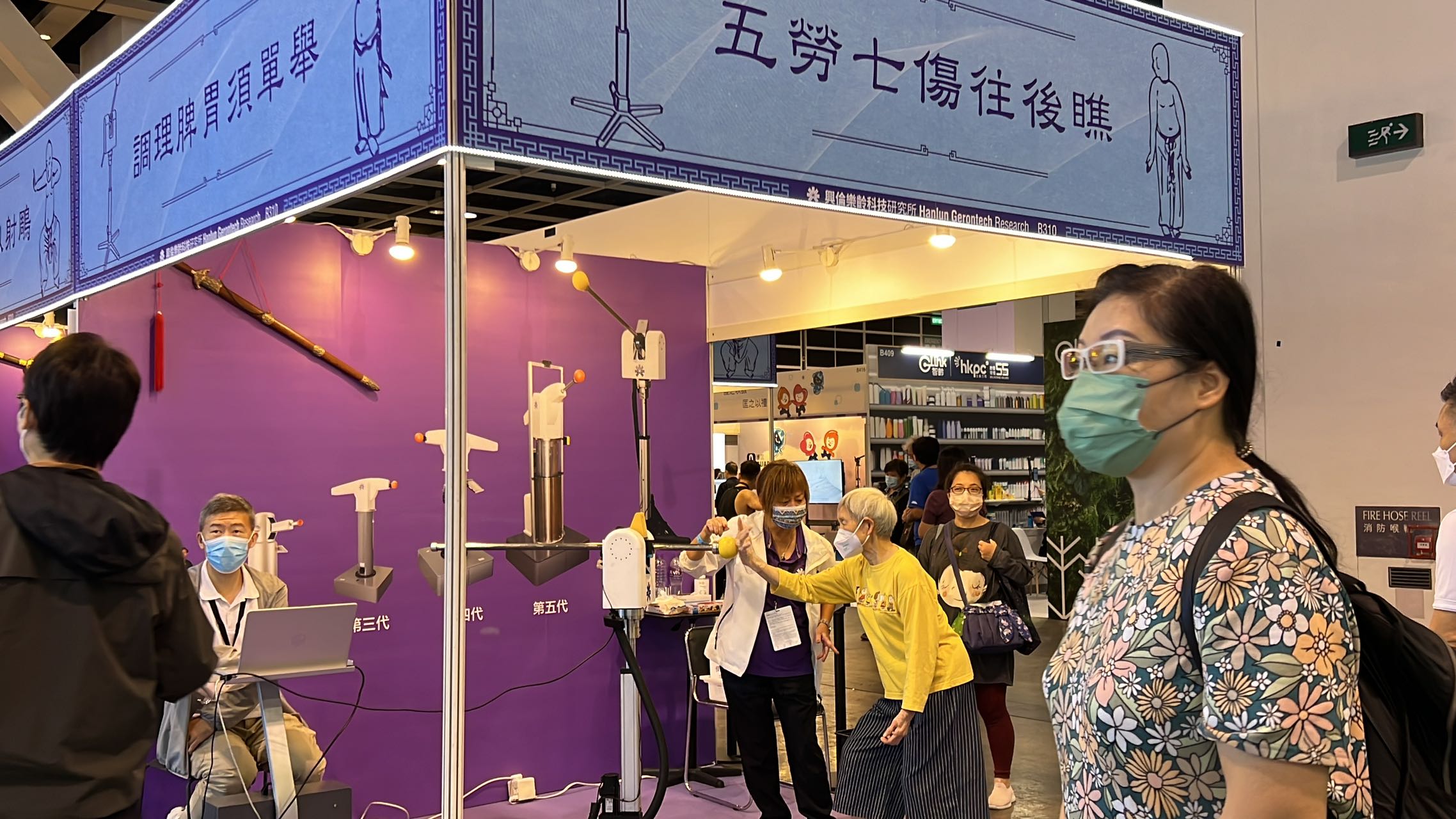 "(In this exhibition) I can see so many products and even interact with them," said Leung Shuk-bing, 82, a visitor. "It is interesting."
The self-sanitising door handle developed by the team of Li Kin-pong, the co-founder of Titanology Limited, an innovative technology company, has been adopted by a number of residential care homes.
"We are pleased to have a chance to bring our products to the attention of the elderly and the community through this exhibition, " said Li.
Matthew Shum, a representative of two social enterprises which focus on elderly welfare, said he saw a more diverse age group in this exhibition than before.
"Besides the elders, there are more students and caregivers participating in this year's Expo," said Shum. "That means the public awareness on the ageing problem, Gerontech and the Silver Economy in Hong Kong raised."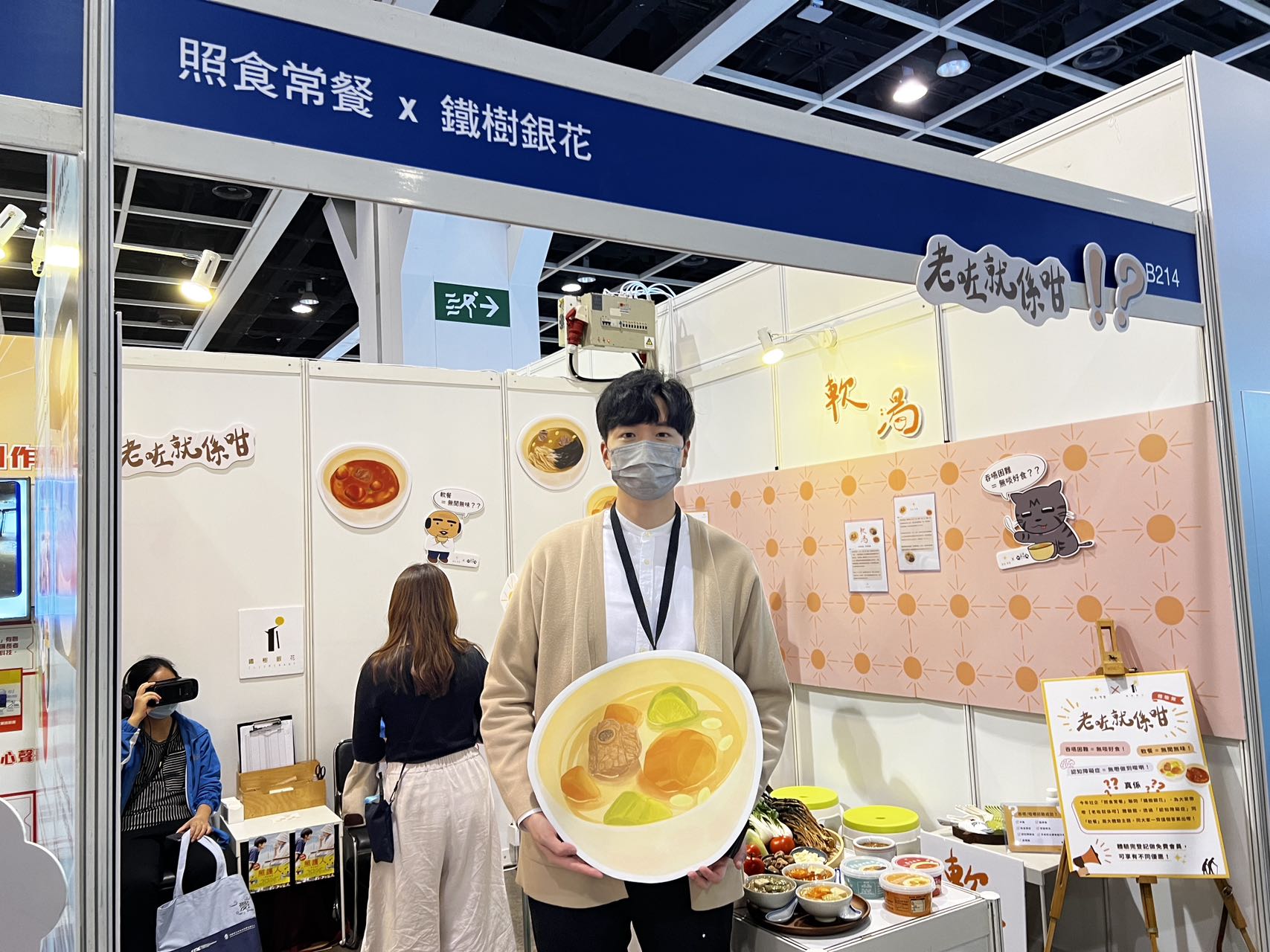 In Hong Kong, 28.6% of the population were aged 60 or above by the end of 2021, with the average life expectancy in 2022 being 85.16, according to the Census and Statistics Department.
Shum said the government should not support the gerontech industry only, but to allocate resources properly to enhance the public recognition of the ageing problems.
Li Kin-pong said the demand for gerontech would increase along with the rising aged population and he hoped that the government would increase the fundings for the gerontech start-ups.
"With the government's advanced support, I believe that there will be more local gerontech start-ups surviving through the toughest first three years of research and development, and overcoming the ageing problems together in the future," said Li.