First Day of the MTR "Thank you day"
By: Hanzhi YANG、Yiyang LI

Edited by: Noah Tsang

2023-04-10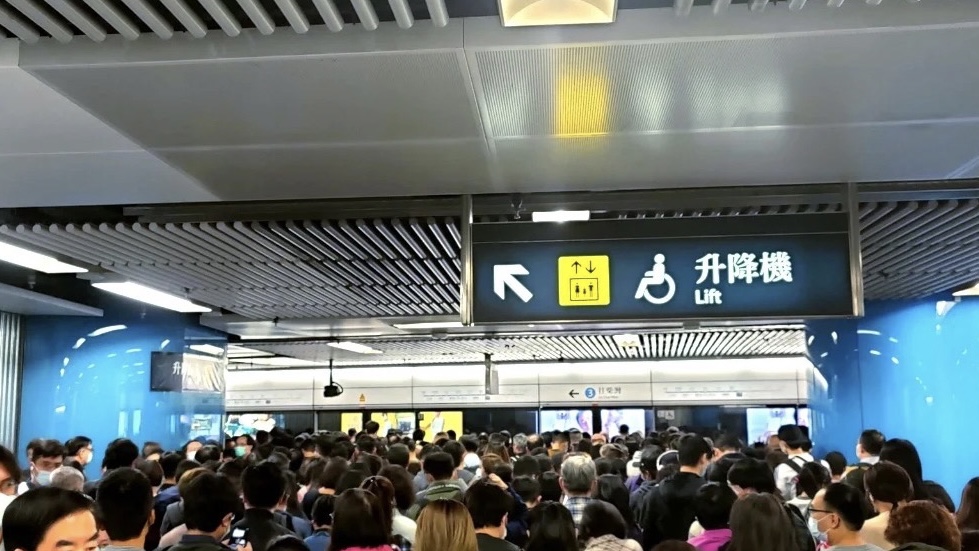 To thank passengers, the MTR offered half fares in April. 8 and 9, as well as on May. 13 and 14. This is the first of its kind offer applicable to travel on MTR, Light Rail and MTR bus. The MTR half-fare subsidy can encourage people to make long-distance trips. Half-fare concessions can promote spending, and some people want to enjoy half-fare concessions on weekdays.
The MTR's half-fare subsidy for April began two days ago. This deal includes MTR service to and from Lok Ma Chau Station and Lo Wu Station. Compared to earlier in the week, there has been a noticeable rise in the number of people using the East Rail Line, with many choosing to take the MTR today and tomorrow to get to Shenzhen.
Except for the Airport Express, the trip from the city to the port or any other area on that day can enjoy half price, meaning people can enjoy a HK$1 trip at the lowest price.
At around 4 pm on April. 8, the East Rail Line had more passengers than the Kwun Tong Line. More passengers were boarding at Shatin and University stations.
Kelly Zhao, 21, a Hong Kong Polytechnic University student, travels to Shenzhen once a week for dining and shopping. From Hung Hom Station to Lo Wu, transportation costs about $39 per person. "The price is a little expensive for me, but I'm going to Shenzhen twice this week due to the MTR discount of half-fare," she said.
Lee Ka Ming, 33, had just returned from a shopping spree. "I hope the half-fare concessions on the MTR will be extended for a longer period of time, as the daily commute is too expensive, and it would be better if there were discounts on weekdays," Ming said.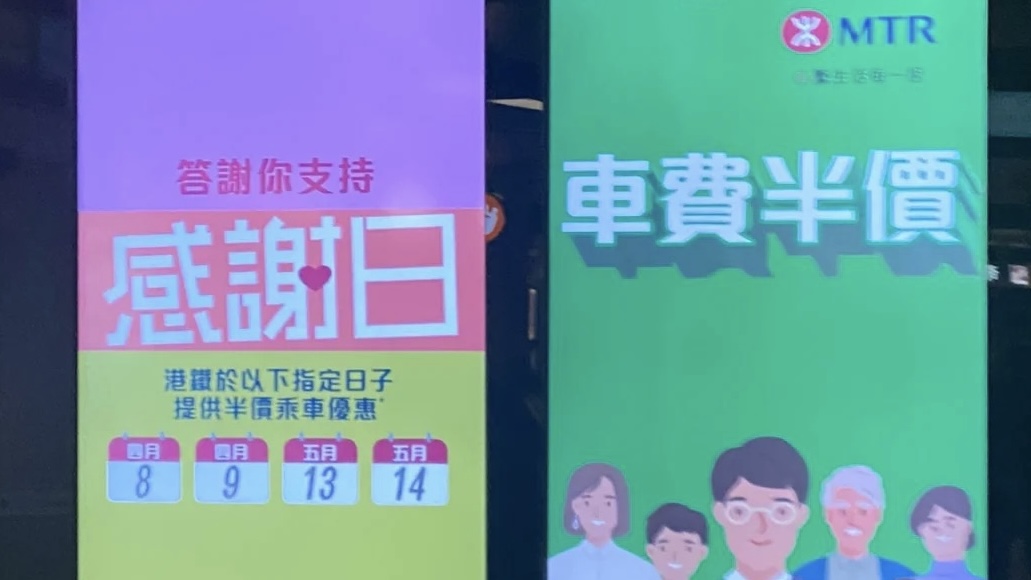 Passengers can get more savings by using the 50% discount from Thank You Day, interchange discount, Fare Saver discount and more if they wish to. However, the Thank You Day offer is not applicable for first-class premium on East Rail Line, Airport Express and MTR Feeder Bus, according to MTR.