Tai Hang Fire Dragon dances for the first time in four years
By: Lisheng CHENG、Ji Youn Lee

Edited by: Yu Yin WONG

2023-10-05
The Tai Hang Fire Dragon danced for the first time in four years during the Mid-Autumn Festival. This year's performance from Sept. 27 to Sept. 30, is part of the government's efforts to revive Hong Kong's entertainment and tourism sectors after a long stretch of pandemic lockdowns. 
As festive season kicks off, people from across the world are back in the city, some specifically for the fire dragon.
Alex Grion, 16, is a tourist from France. "I enjoy the strong traditional Chinese culture atmosphere here," he told The Young Reporter.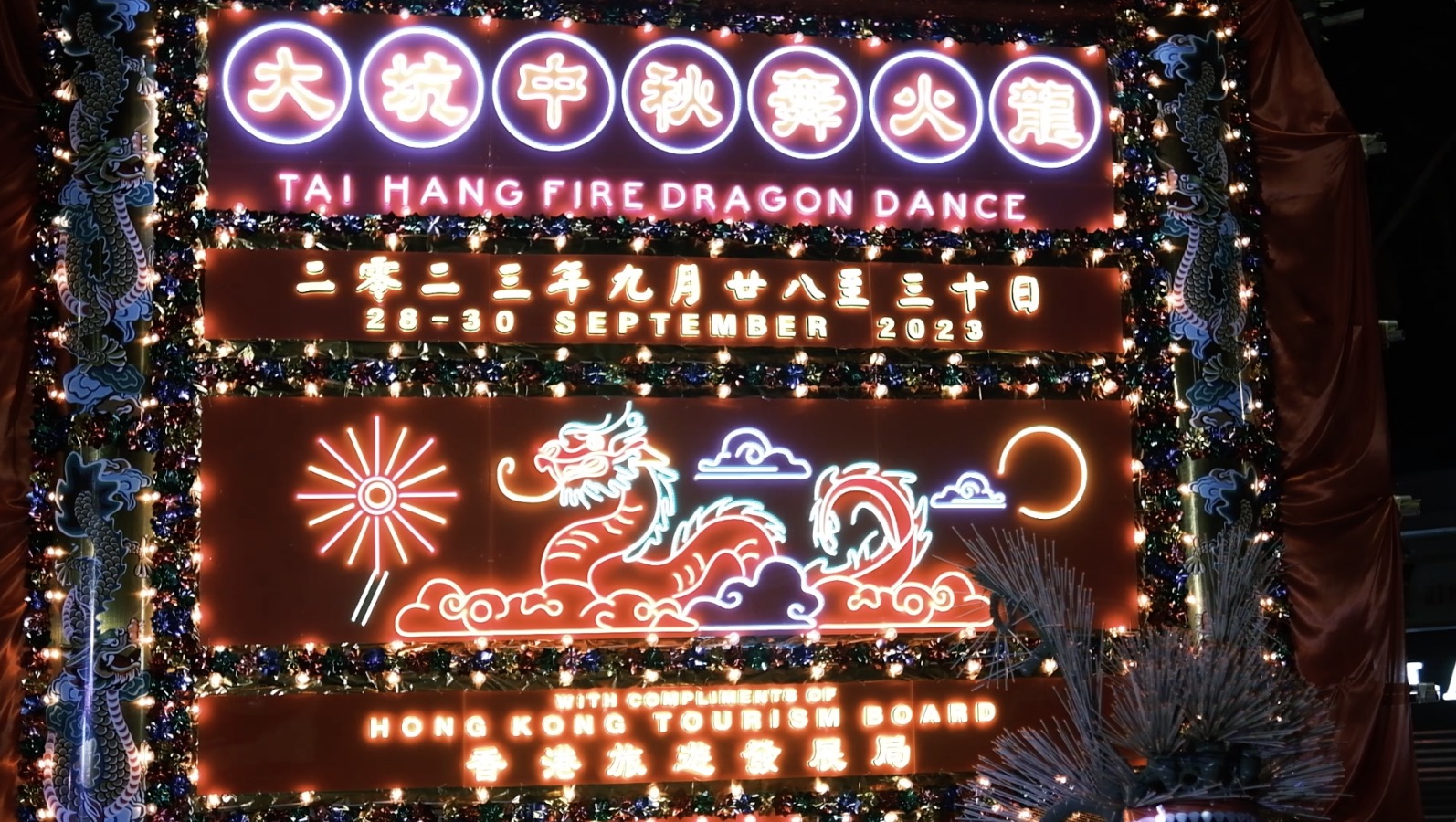 The Tai Hang Fire Dragon Dance has a rich 180-year history. It originated from a folk story about a buddhist monk who was told to create a burning dragon out of incense to ward off pestilence.
Nowadays, residents of the area create a dragon out of incense sticks and burn it during the three day Mid-Autumn festival celebration to wish for good luck. 
The ritual has been recognised as a national heritage by the mainland  and Hong Kong in 2011 and 2017 respectively, 
John Lau, a 50-year-old Tai Hang resident, was so excited and kept cheering. 
"I have participated in this activity since I was a child. The dragon is a symbol of peace and happiness for us," said John.
The 67 metre dragon is traditionally carried by 300 of Tai Hang's current and past residents, and stretches about the length of two blocks.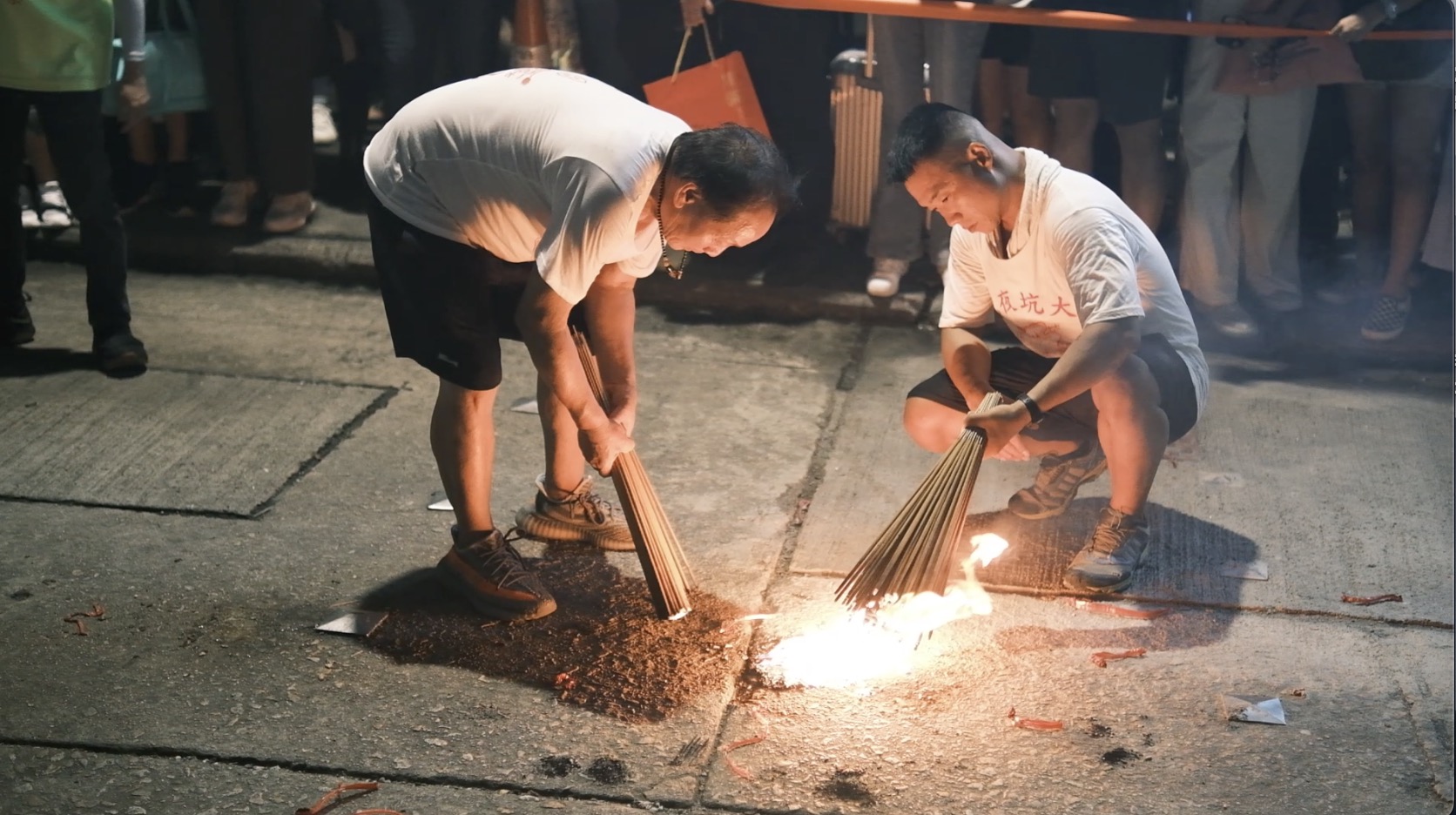 Michelle Cheung, 60, runs a souvenir booth for the dragon dance. HIs products  range from T-shirts to commemorative dolls holding incense sticks. 
The shop owner is glad to see the dragon's comeback. 
"After so many years of the epidemic, seeing so many people come to participate this year is actually a reflection of Hong Kong's renewed vitality. Because everyone had to stay at home and not go out. I was really sad," she said.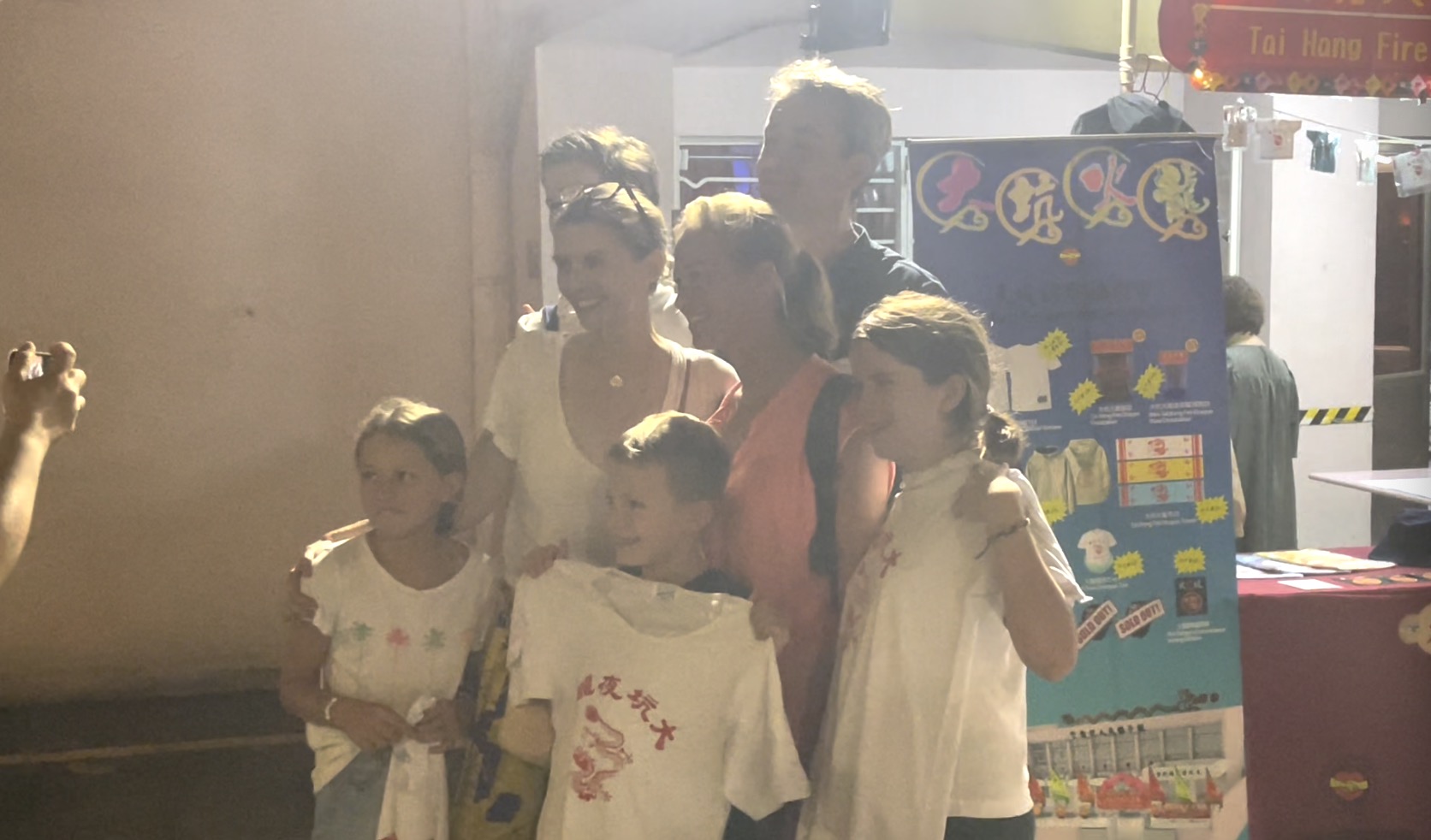 Tourists, mainland visitors and locals alike joined tthe gleeful celebration. 
Ian Zhu, 20, a mainland  visitor said the festival is spectacular and he would love to come back.
"I used to come to this festival every year before the lockdown," said Laura Klein, a British permanent resident in Hong Kong. "I think there are much more people than before."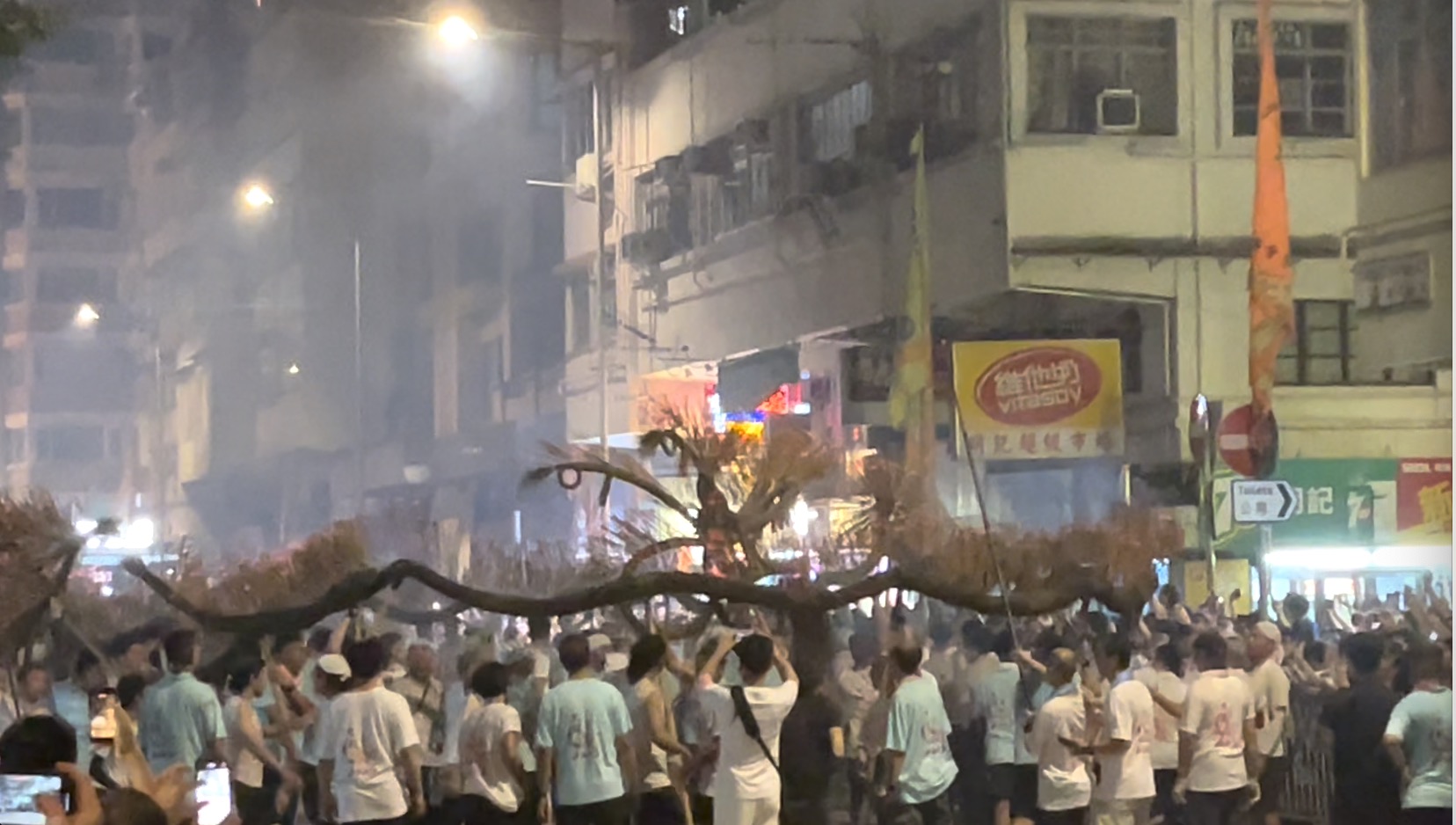 Revenue from tourism once accounted for up  to 4.7% of Hong Kong's GDP before COVID -19 struck in 2019, according to government figures.
But during the pandemic, the percentage plummeted to less than 1% in 2022. 
According to the Hong Kong Census and Statistics Department, Hong Kong's inbound tourism revenue dropped to HK$1.5 billion in 2022, which amounts to less than a fifth of the average tourism revenue from 2011 to 2017. 
However, the end of the pandemic does not mean the instant revival of the industry: inbound tourism still has a long way to go compared to pre-pandemic levels. Although the gap is narrowing, government statistics show that tourist inbound volume is still millions less than before the pandemic.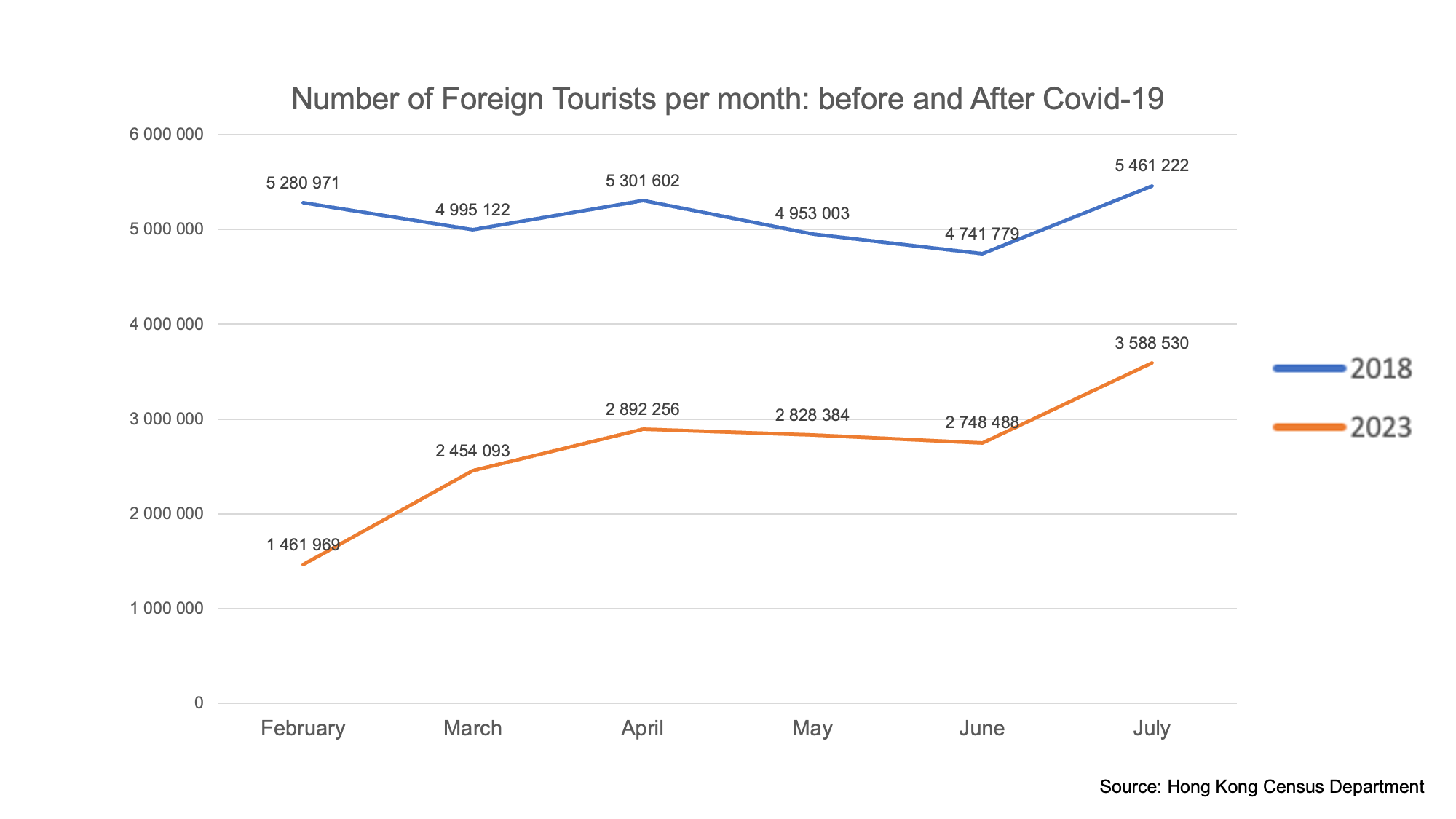 As people wish the dragon farewell, it is unsure whether the fire dragon will mark the reignition of the city's tourism development.