A promising ballet dancer realises his dream on stage
The persevering spirit of a young male ballet dancer has enabled him to reach stardom on stage.  
On a hot summer day, Mr Shen Jie came from his practice to the dancing studio, put on two T-shirts and a pair of thick, cushioned shoes.
He took great care of his feet because the opportunity to dance on stage did not come easy.
"It's important for us to keep our feet and body warm because we could be easily injured if our feet got cooled down when we dance," he explained.
After a few rounds of intense auditions, in which the adjudicators measured the length of his arms and legs and asked him to imitate some dance moves, Mr Shen, then 11, was admitted to Zhejiang Vocational Academy of Art.
It was a dream come true for him.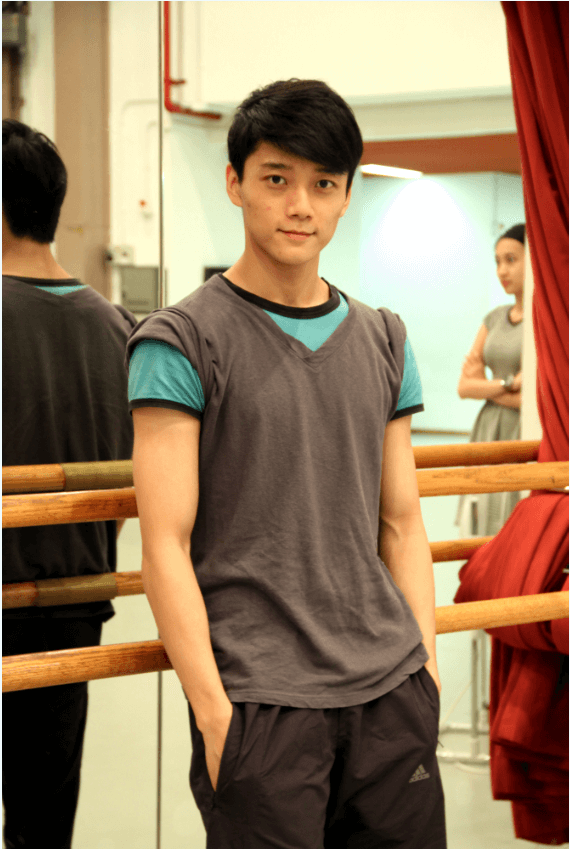 As a male ballet dancer, Mr Shen, now 25, has persevered through years of rigorous training at the academy before making a name for himself in a field long dominated by successful female ballerinas.
"At that time, there were about 20 students in my class, but only ten of us graduated in the end," said Mr Shen.
For six years, he would get up at six in the morning for an hour of stretching and warming up before having breakfast, and would alternate training with hours of academic lessons. Even at night, he had to spend extra hours studying for his courses or practising dance moves.
But the intense practice routines soon began to wear on him, particularly as he had injured both his knees and feet before.
"It is especially important for male dancers to keep their knees intact is because they are required to perform leaps regularly."
Many of his classmates didn't share the kind of perseverance to continue with the demanding drills. Many of them dropped ballet after a year or two. Some of their parents thought the training were too tough for them while others remained doubtful about the unstable career life of ballet.
"The daily routines at the time were so painful and tiring. We were asked to perform moves which an ordinary person would have found it impossible to achieve," said Mr Shen, adding that "his mentors' encouragement helped me get through the hard times."
Besides having to endure long hours of intense training, Mr Shen was lucky to have received huge financial support from his parents as art schools of such scale in China often charge their students as much as 10,000 yuan in tuition fee, while it costs only 2,000 to 3,000 yuan to attend ordinary schools on the mainland.
Mr Shen furthered his ballet studies at Guangzhou Dance School for half a year, followed by a six-month internship with Guangzhou Ballet.
Without a second thought , he decided to be a ballet dancer when graduation was approaching.
Mr Shen's determination motivated him to learn more and improve. With a goal to create a career path in ballet, he came to Hong Kong in 2006 to pursue further studies at Hong Kong Academy for Performing Arts as recommended by his first tutor who initiated him into ballet. The following year, he was invited to join Hong Kong Ballet where his career took up.
Mr Shen was promoted to soloist at Hong Kong Ballet in July this year.
He said, "I am a lucky man. I have been given a lot of opportunities by the company and they didn't come easy."
He has since played a number of lead roles in plays written by renowned choreographers, including the Castrati by world-class choreographer Mr Nacho Duato, which Mr Shen described as one of the most unforgettable performances.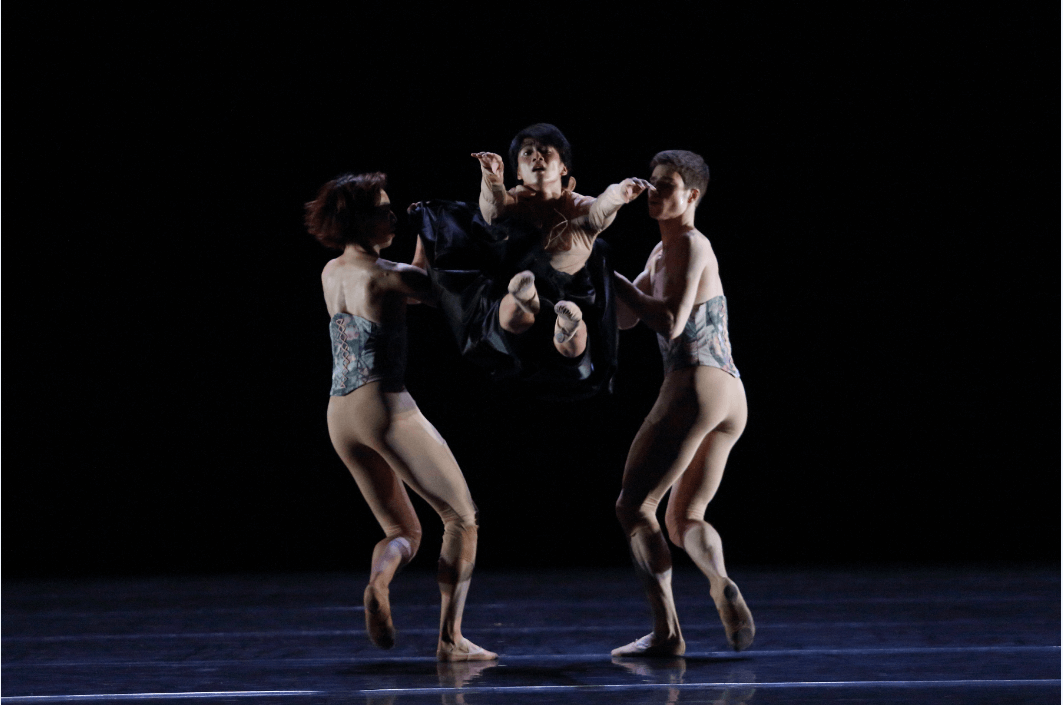 "I was so very nervous. In fact everybody was nervous because he is such a famous choreographer. Even when I got selected, I was worried that I couldn't dance well enough."
The dance moves demonstrated by Nacho Duato have made Mr Shen realize that there is more potential in him than he ever thought.
"He encouraged me and pushed my limits at the same time. You don't usually dance like that, but when you do, you will find that you can perform so much better and learn a lot more."
While many people think a ballet dancer is at his or her peak at 20 to 30 years old and therefore it doesn't  give them much time to enjoy the spotlight, Mr Shen thinks otherwise.
"Of course I will keep dancing as long as I can. After all, ballet is what we do every day and I learn new things every single day. It allures me to look forward to tomorrow."
He plans to stay in the ballet field even when one day he is no longer capable of dancing on stage.
"As an actor, we don't dance for the sake of completing our job, but we dance for ourselves."
Reported by Joyce Wong
Edited by Kasim Chan 
Photo Credit to Hong Kong Ballet